';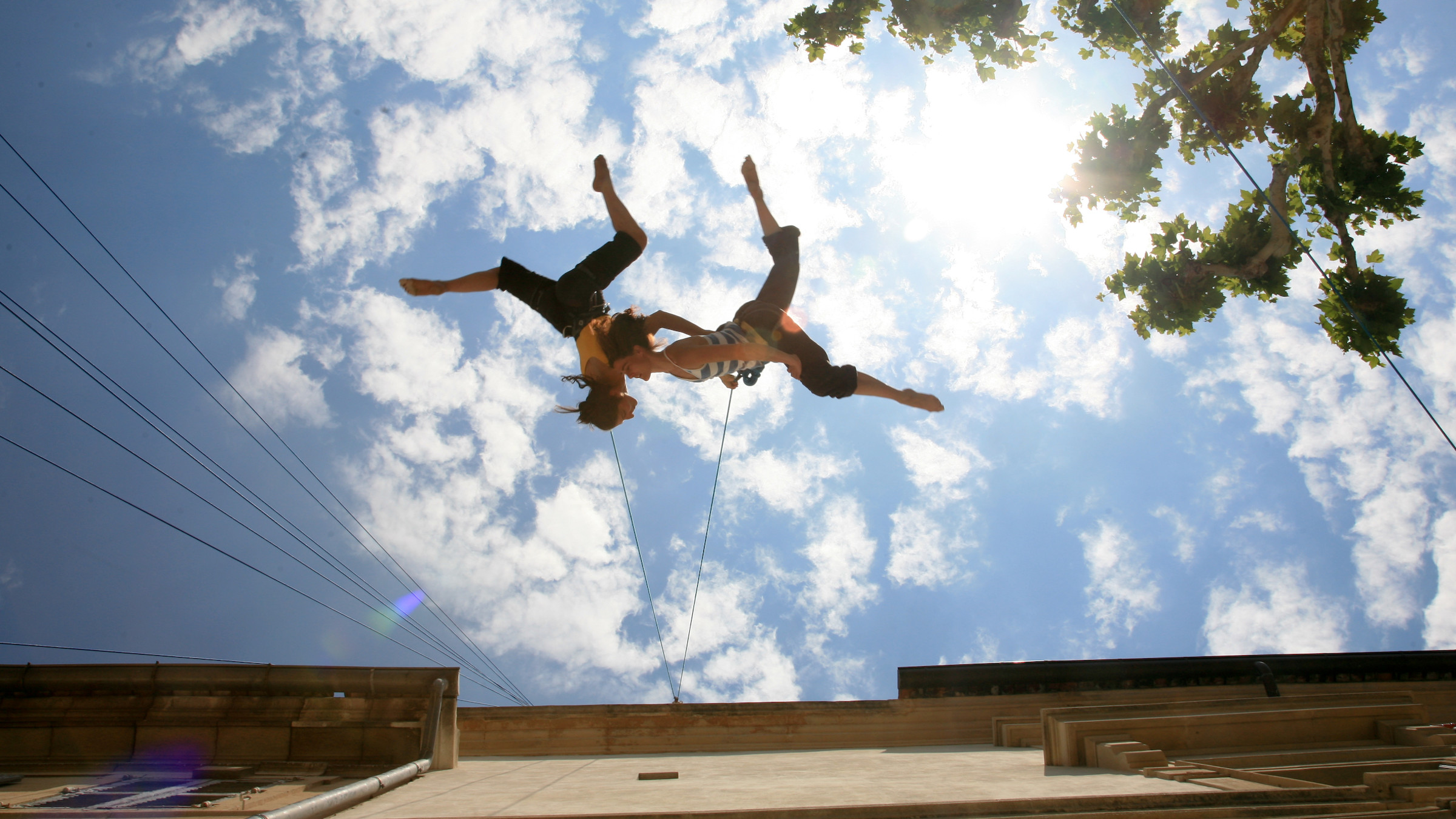 ;
Whether you're looking for spiritual cleansing for yourself and the past 88 generations, or you just want to rock out to a really great band, this is your one-stop shop for the best upcoming events around the world.
Kumbh Mela Festival
Ujjain, India
22 April – 21 May
This month-long jamboree, chock full of spiritual cleansing, gets so large on peak days that it can be seen from space. Bathing in the Ganges is the prime draw for devotees looking to wash away their sins (and those of the past 88 generations), and on the most auspicious bathing day over 30 million people are expected to take a dip together. Daytime activities are focused around attending lectures from gurus, watching ascetics perform miracles, receiving blessings from Bramins and browsing the vibrant textiles and jewellery available for sale. At night, expect to take in theatrical performances recounting ancient Hindu epics.
mahakumbhyatra.com
Beale Street Music Festival
Memphis, Tennessee, USA
29 April – 1 May
The former haunt of blues legends like Louis Armstrong and B.B. King, Beale Street is steeped in American music history — a fitting background for a star-studded jamfest that doesn't just play the blues, but invites fans of rock, rap, metal, indie, bluegrass and country to partake, too. Attracting an eclectic crowd this year, headliners include Meghan Trainor, Beck, Paul Simon, Modest Mous and Train. Stick around afterwards for the rest of parent event Memphis in May, complete with a barbecue festival and a celebration of all things Canadian.
memphisinmay.org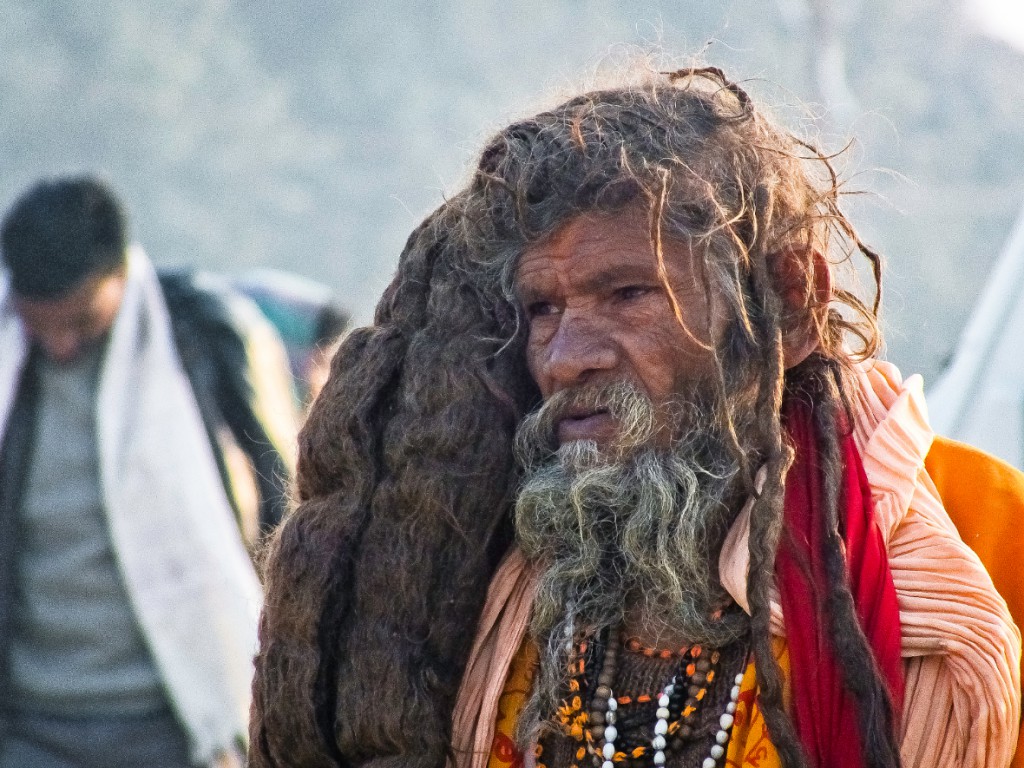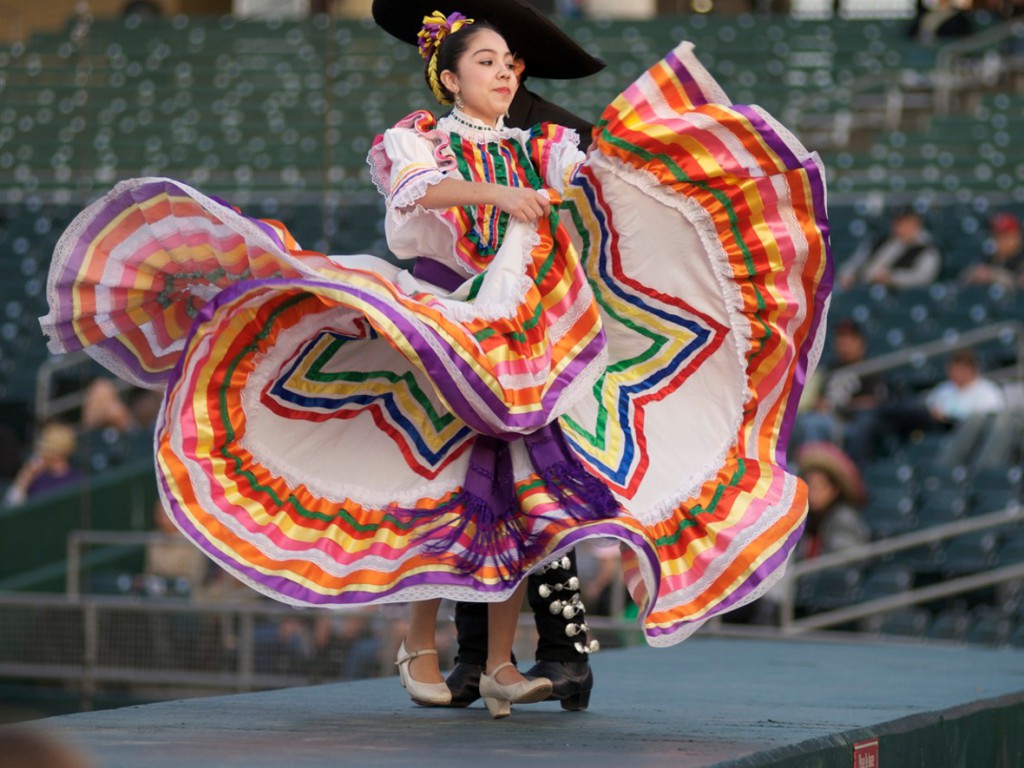 Cinco de Mayo
Puebla, Mexico
5-24 May
Contrary to popular belief, Cinco de Mayo isn't exactly the Mexican Independence Day. It's actually the day on which, in 1862, the Mexican army somewhat miraculously defeated French invading forces in the city of Puebla — where nowadays, the win is celebrated with an impressive military parade. After 5 May, Puebla keeps the party going with a full programme of cultural events, from dance performances to concerts, plus a family-friendly carnival atmosphere at the Puebla State Fair.
5demayopuebla.mx
[Photo: Joel Dinda/Flickr]
Brighton Festival
Brighton, England
7-9 May
England's largest annual festival and one of the most prominent art events in Europe, Brighton Festival combines theatre, dance and music with circus, comedy, literature, film, debate and more. Hundreds of performances, lectures, exhibitions and other events are held all across the city, from the introspective to the retrospective, and the profound to the playful. Where else can you contemplate death in a 3D interactive installation, then listen to a musical piece specifically written for dogs before having a laugh at one of several stand-up comedy shows?
brightonfestival.org
Gnaoua World Music Festival
Essaouira, Morocco
12-15 May
Normally a quiet, picturesque fishing town on the Atlantic coast, Essaouira springs to life as musicians and music lovers from all corners of the world pour in for Morocco's most intriguing summer festival. At the centre of the commotion are the Gnaoua mystics, a brotherhood of healers and musicians whose ancestors were mercenaries and slaves in sub-Saharan West Africa, and whose songs featuring Arabic chants can create a hypnotic atmosphere for hours on end. Don't miss the trance-like lila performances, taking place in narrow alleyways and sometimes continuing from sunset to sunrise.
festival-gnaoua.net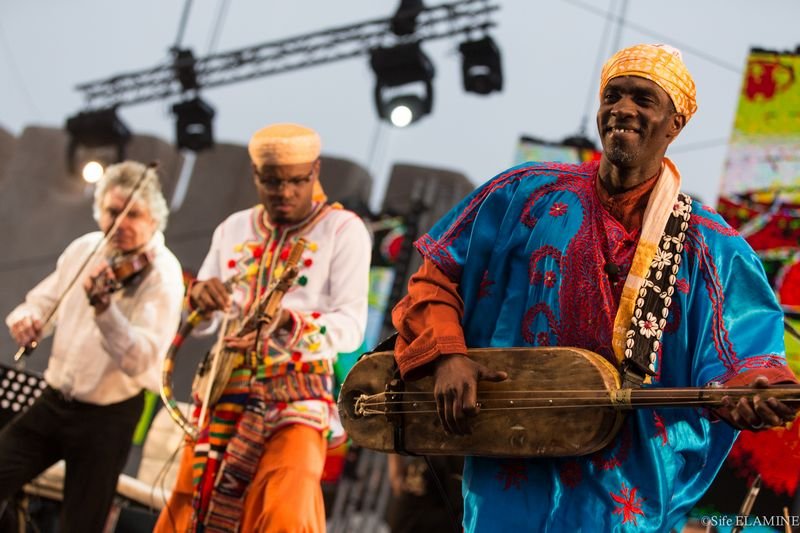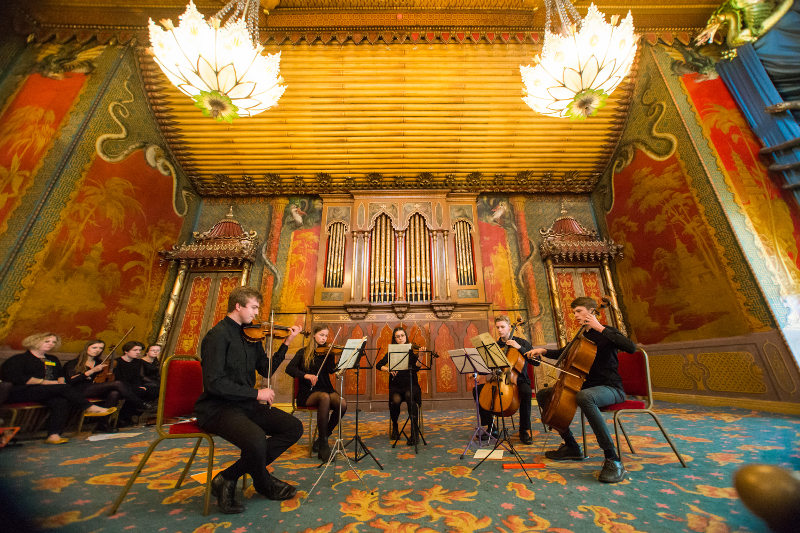 Festival Jazz à Saint-Germain-des-Prés Paris
Paris, France
19-31 May
Now in its 16th iteration, this festival invites Parisians and passers-through to the city's historically existentialist quarter (the stomping grounds of Simone de Beauvoir and Jean-Paul Sartre) for some smooth saxophone sounds. The programme sees performers grooving in venues both indoors and on the streets, with 'jazz chats', master classes and social events rounding out the experience.
festivaljazzsaintgermainparis.com
Kerrygold Ballymaloe LitFest of Food and Wine
East Cork, Ireland
20-22 May
Join the likes of Yotam Ottolenghi, Jancis Robinson and Darina Allen for an edifying (and edible) look at food and wine. Panel discussions and talks by culinary insiders combine with music, dancing and feasting across three days.
litfest.ie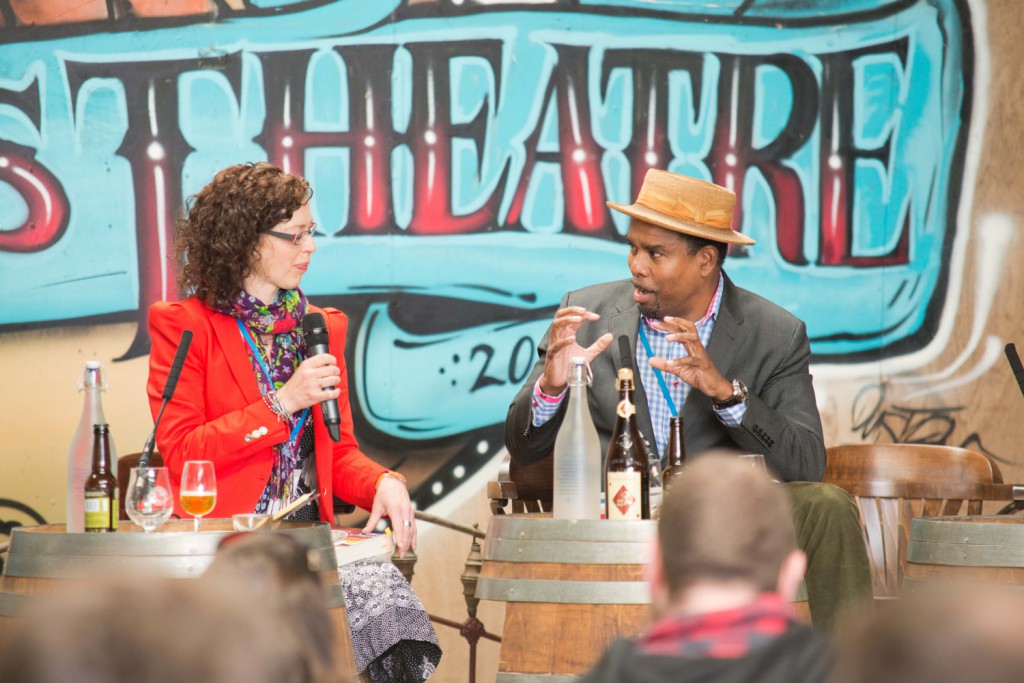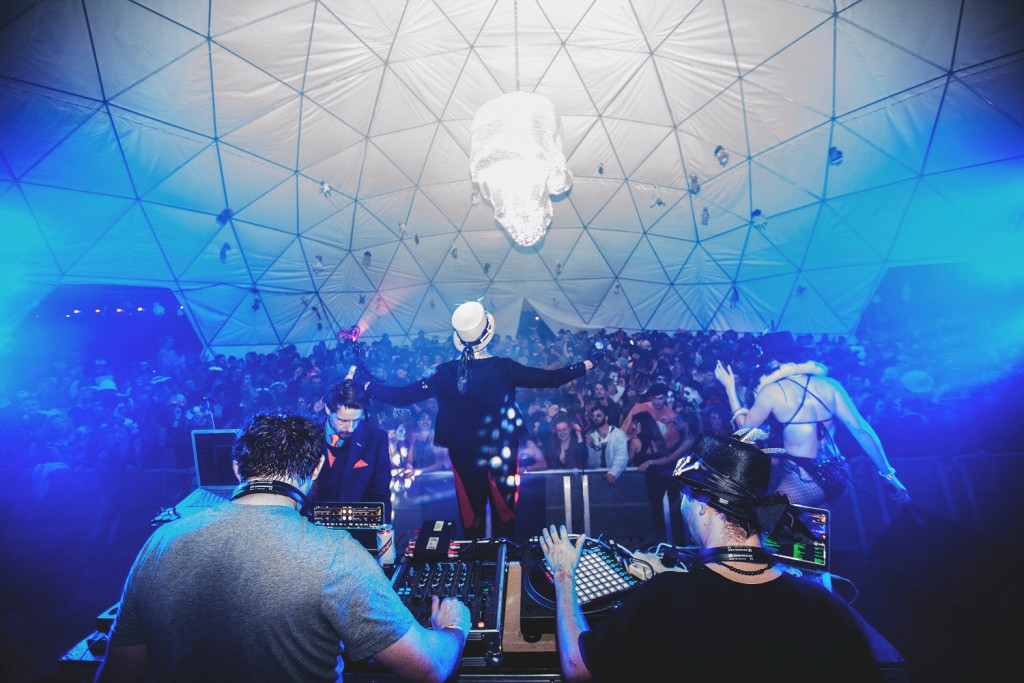 Masked Ball
Porthleven, England
20-22 May
Now in its 10th edition, Porthleven's Masked Ball invites visitors to experience a music festival like no other – part circus, part high-society gala, part grown-up playground, all irreverent and designed for maximum fun. Expect burlesque shows and pillow fights, birthday party games and red carpet glamour, chilled-out lounges and swampy dance floors – not to mention a cliffside venue offering views over the Atlantic.
summer.maskedball.net
London Wine Week
London, England
23-29 May
Slap on a wristband – it's your ticket to taste the best bottles the city has to offer. Wristband wearers will find discounts and offers at more than 100 participating venues across London, not to mention a programme of winery tours, master classes, food pairings and exclusive parties.
drinkup.london/wineweek
Hay Festival
Hay-On-Wye, Wales
26 May – 5 June
Bill Clinton once called it "the Woodstock of the mind" — and it's easy to see why. Thousands of knowledge-thirsty thinkers converge in the Welsh countryside to drink up the written and spoken word in this celebration of ideas and storytelling. Whether listening to respected writers, journalists, scientists and comedians share their art, or simply lying in a meadow enjoying a page-turner, festival-goers will get their fill.
hayfestival.com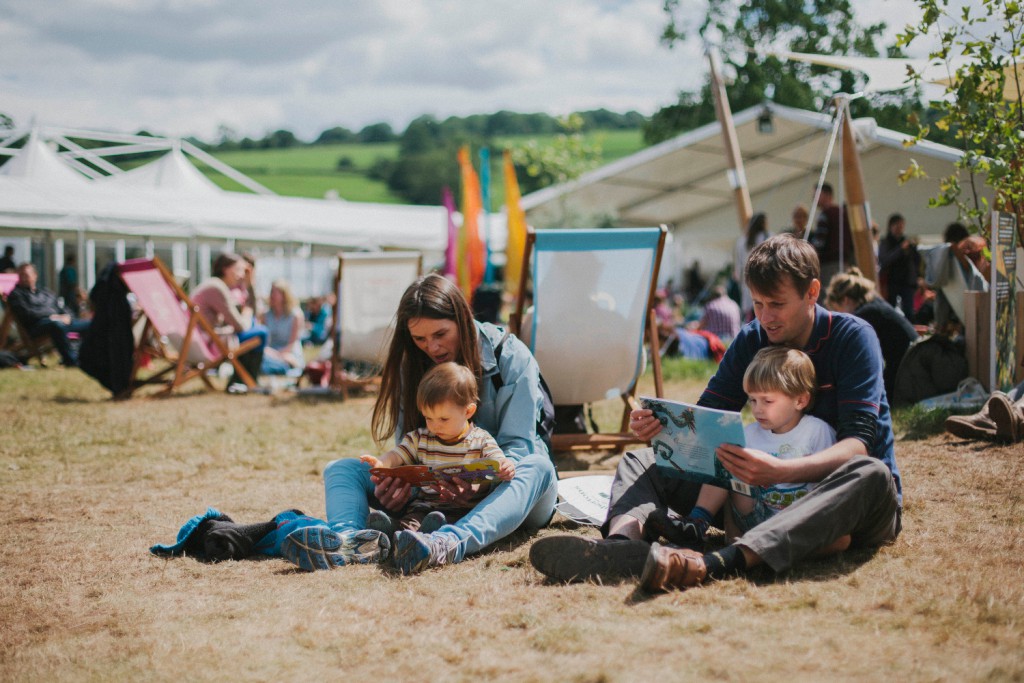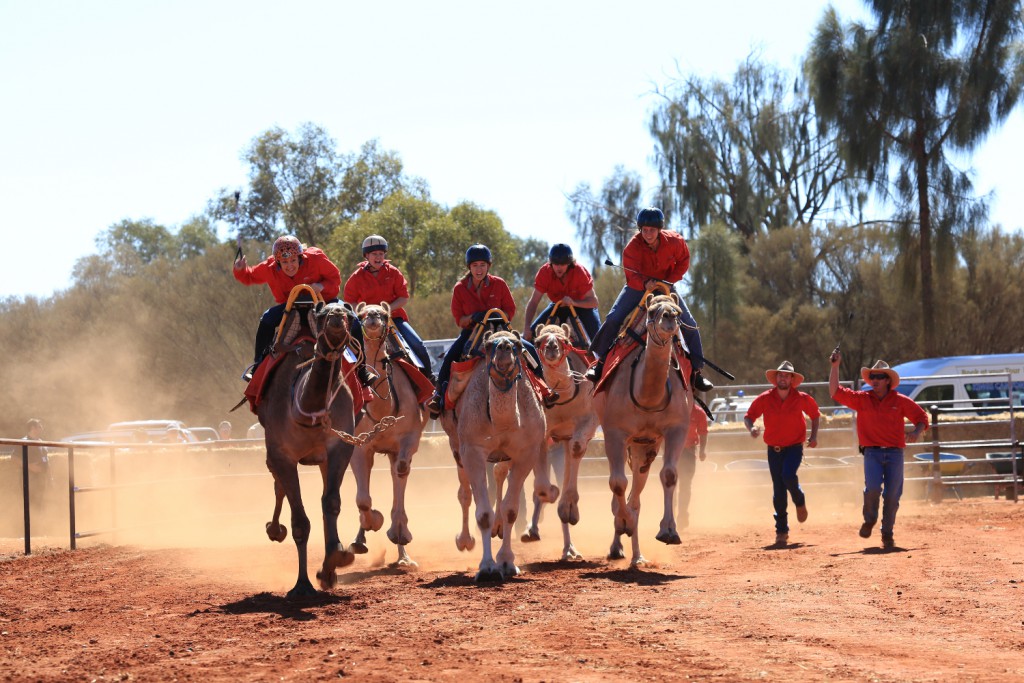 Uluru Camel Cup
Yulara, Australia
27-28 May
If you thought the Uluru rock formation was a spectacular sight to see, just wait until you spot locals straddling camels and racing around the Outback. The festivities kick off with a "boot-scooting" party and bet-placing, followed by a full programme of events surrounding the races, from helicopter tours to a fashion competition and games for the kids. Concluding this homegrown blow-out is a gala ball Outback-style: under the stars with a BBQ dinner and a dance floor of red desert dirt.
ulurucamelcup.com.au
BottleRock Napa Valley
Napa Valley, California, USA
27-29 May
Think: too-cool-for-school music festival, but minus the sweaty masses and plus the idyllic surroundings of California's premier wine country. The Red Hot Chilli Peppers will be there, as will Stevie Wonder, Death Cab for Cutie, Walk the Moon, and Florence + the Machine, not to mention all the first-class wine and foodie delights that made the region famous in the first place.
bottlerocknapavalley.com
Montreal Go Vélo
Montreal, Canada
29 May – 1 June
The bicycle is the urbanite's new best friend – and the city of Montreal is out to prove it. Temporarily car-free, the city streets become a playground for pedal-power, as well as the perfect venue for events like Bike-to-Work Week and Tour la Nuit, when costumed cyclists take in the beauty of Montreal by night.
veloquebec.info
[Photo: Didier Bertrand, Vélo Québec]
Stars of the White Nights
St. Petersburg, Russia
27 May – 31 July
It's summer, meaning the long, dark winter is over and a summer of eternal sunlight has begun – as good a reason as any to celebrate! Attend special performances, from opera to ballet, film and musical acts, as well as street parties that go all night long. Whatever you do, don't miss the Scarlet Sails, a floating extravaganza of tall ships and fireworks displays, taking place to the live tunes of the St. Petersburg Orchestra.
[Photo: Jimmy G/Flickr]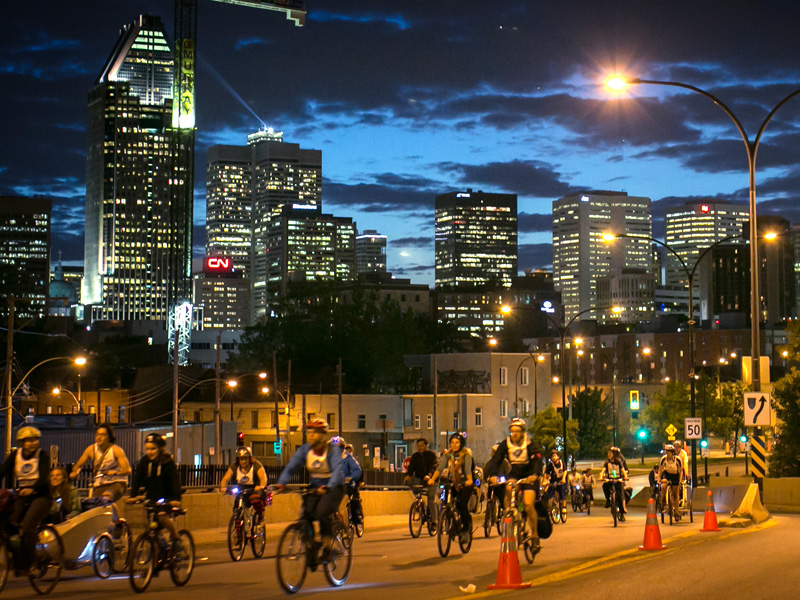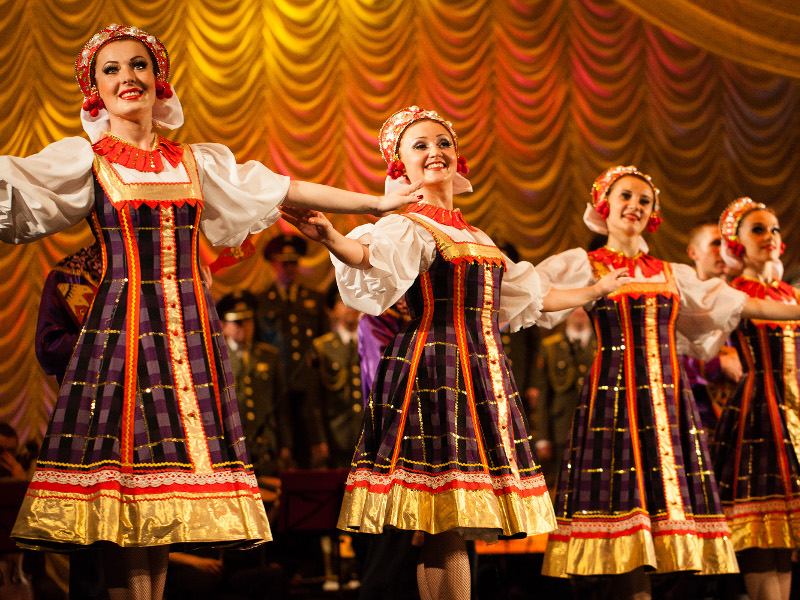 Cooper's Hill Cheese-Rolling Competition
Brockworth, England
30 May
Is it daring? Dangerous? A waste of perfectly good cheese? For some reason, every year since anyone can remember, several dauntless competitors have hurled an 8-pound wheel of cheese — and then themselves — down a steep country hill. He (or she) whose body reaches the bottom first, wins bragging rights and a massive wheel of cheese. Unsurprisingly, injuries are common (even among the spectators), so if you decide to attend, just be sure to stay out of the whey — pun intended.
cheese-rolling.co.uk
In the coming month, what are you most looking forward to?