';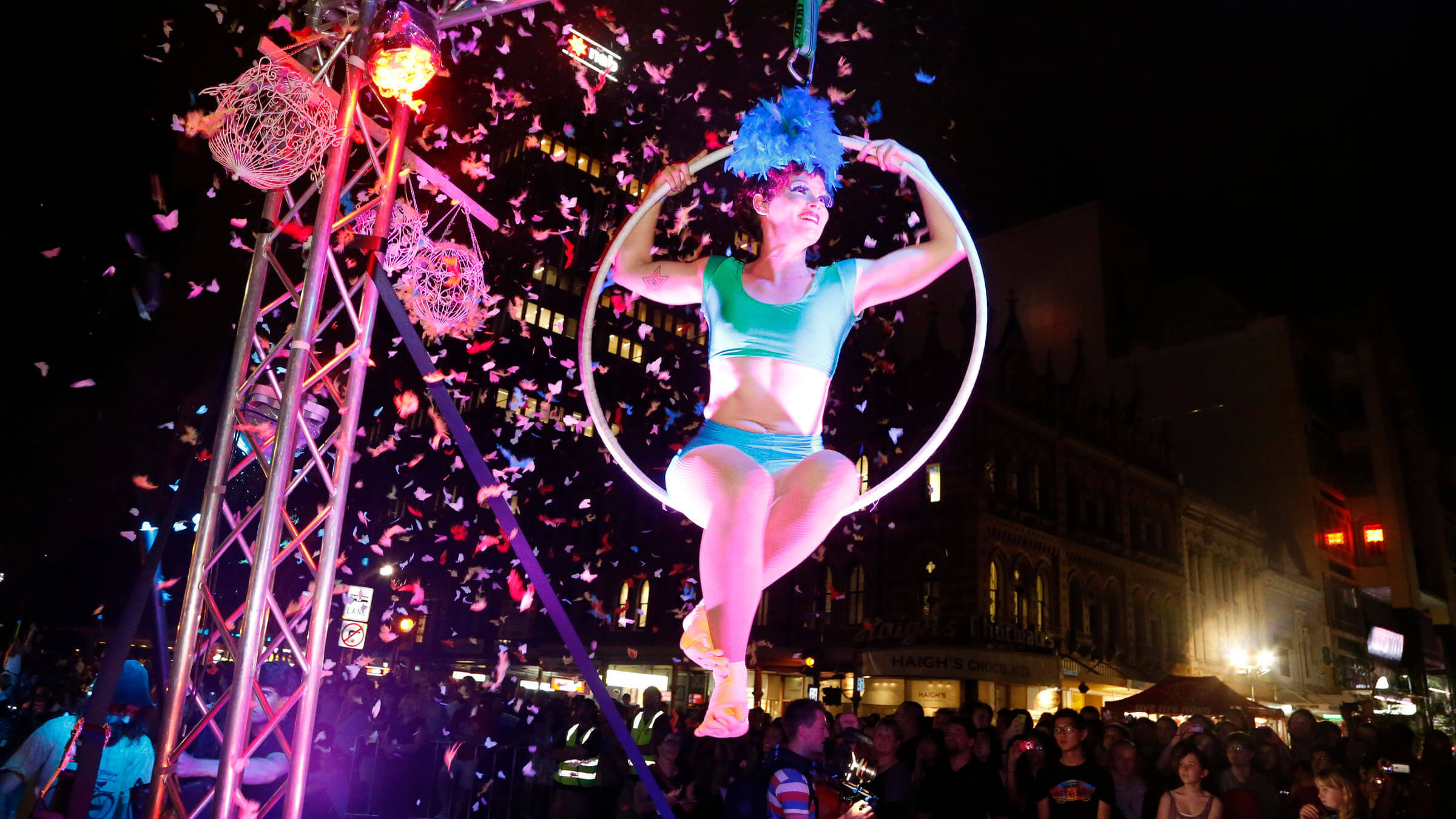 ;
Horizon Festival
Arinsal, Andorra
25 March – 2 April, 2017
If music festivals make you think of muddy fields and desert dust, you need to know there's a third option: snow-capped mountains. That's right, there's a whole other genre of music festival, one that combines pumped-up parties with piled-high pow – and Horizon is among the best for electro fans.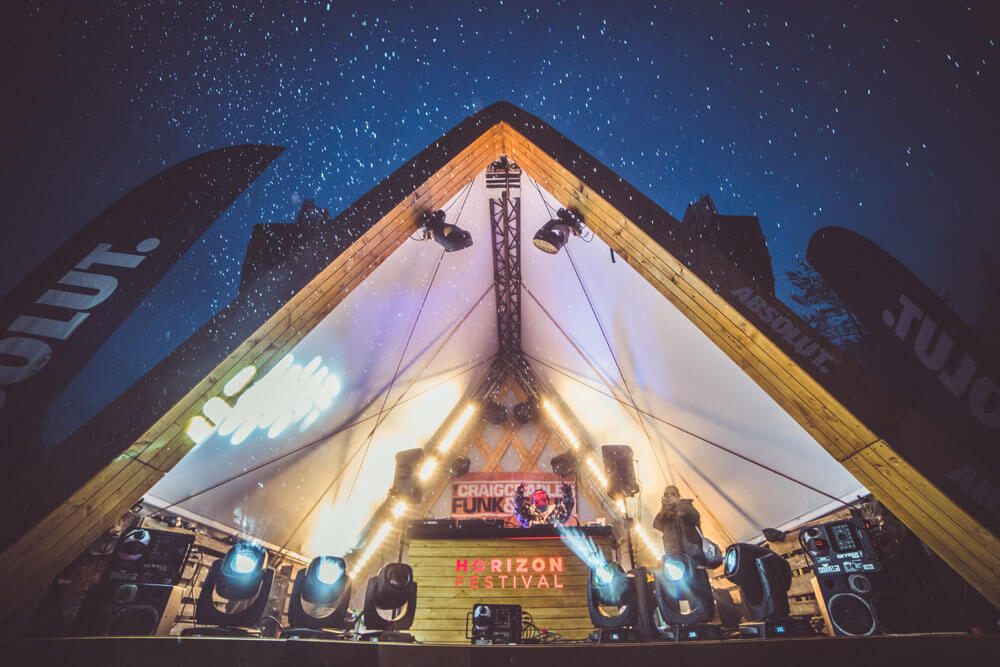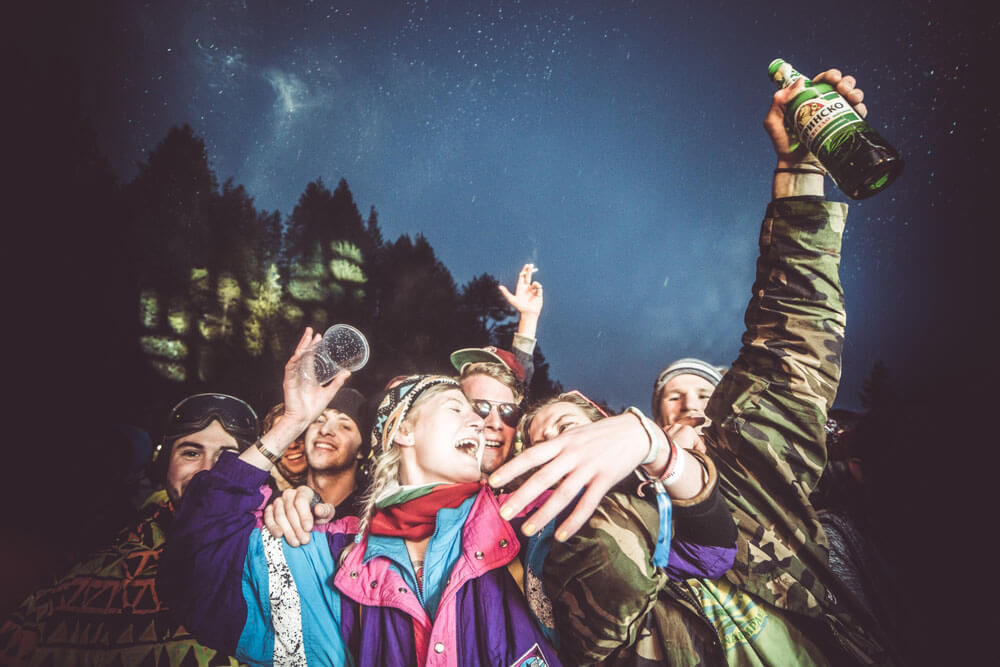 Celebrating its 5th edition in 2017, Horizon Festival is moving from its original home in Bulgaria to the ski resort of Arinsal, Andorra, set high in the Pyrenees between Barcelona and Toulouse. Not one to miss a moment, the festival kicks off with a pre-party in Barcelona and then gets underway on the mountaintop with two high-altitude stages hosting daytime acts, as well as indoor DJ parties at bars in clubs in town. There's a secret forest rave at an as-yet-undisclosed woodland location, a chance to battle it out in paintball wars, and even DJ sets in hostel dorms featuring "interactive performances and mind-blowing set design". Not enough? Visit the Acoustic Arena for hot tubs, a Champagne bar, snow yoga, film screenings and campfires, or the Music Production lab to learn how to create some sounds of your own. Don't miss the Village Festival with street food, a vinyl market and yet another stage. And we haven't even mentioned the slopes themselves, offering 60km of groomed skiing plus freestyle areas, off-piste runs and a snow park.
horizonfestival.net
[Photos: Entirety LABS Ross Silcocks]
Beyond Wonderland
San Bernardino, California, USA
24-25 March, 2017
Get ready to descend into the rabbit hole. This high-intensity celebration of dance music – from house to trance, dubstep, ambient and drum and bass – transports festival-goers to a whole other world.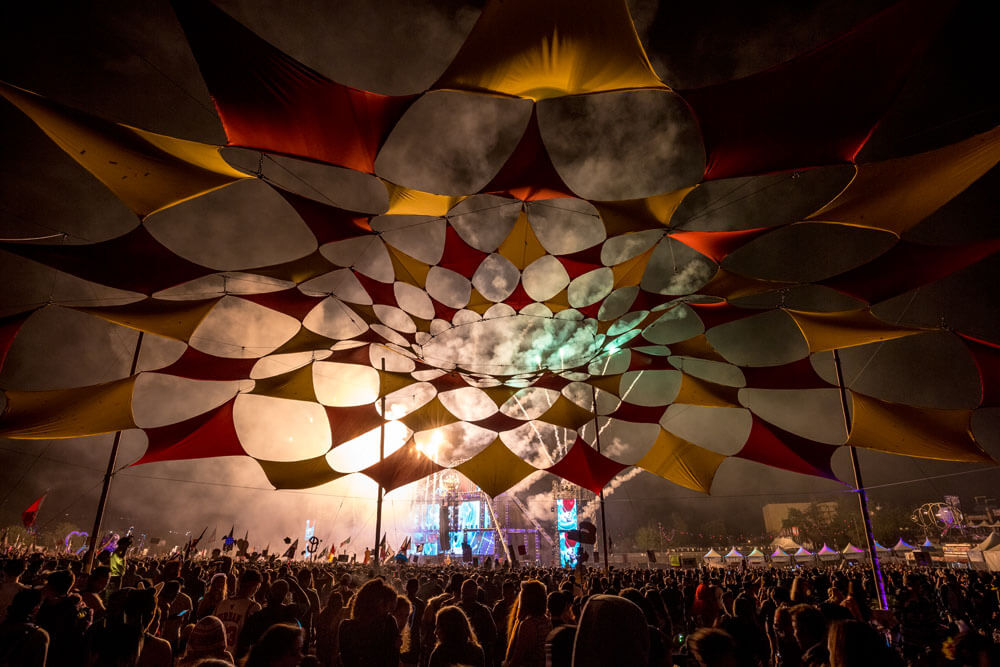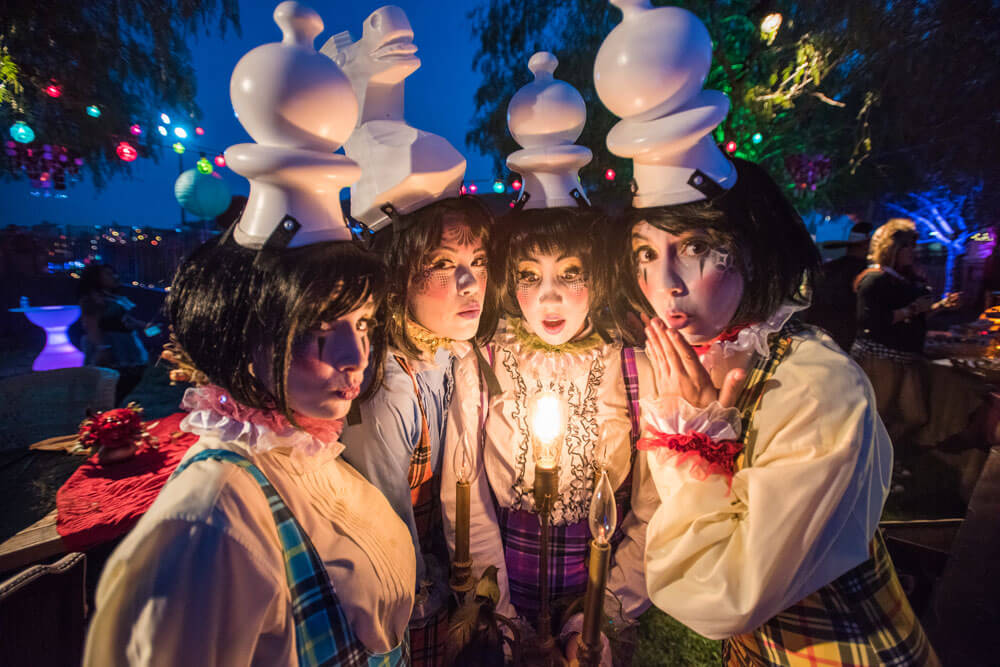 This year's theme is 'The Endless Sea', taking the festival's central characters – modern-day Alice, the royal Queen and the loyal Fox – deep into the ocean to explore its mysterious depths and encounter exotic creatures. Musical acts will rock the festival's 6 stages, each with its own extravagant set design and immersive theme, including the Upside-Down House, the double-decker bus-sized Boombox Art Car, and – new this year – The Aquarium, while costumed performers mingle with the crowds for an even more interactive element. Then there's the larger-than-life art installations, the giant ball pit and a gigantic inflatable playground. An escape, an illusion, a grown-up child's dream – call it what you will, because this festival is whatever you want it to be.
beyondwonderland.com
Cartagena de Indias International Film Festival
Cartagena, Colombia
1-6 March, 2017
Often called the birthplace of magical realism, charming Cartagena is a fitting backdrop for a festival that highlights the art of filmmaking in general, and Colombian cinema in particular.
Founded in 1960, the Cartagena de Indias International Film Festival is the oldest and most prestigious event of its kind in Latin America – and it does its status justice, shining a spotlight on films from an exhaustive array of genres and countries of origin, while placing special emphasis on the growth and development of the Colombian film industry. The awards are a particular highlight, especially in the short film category, which offers a unique opportunity for regional makers of short films to access Academy Award nominations. Other popular programmes include the Cinema Under the Stars series, Midnight Cinema and Cine en los Barrios, bringing screenings out into the Cartagena neighbourhoods and surrounding towns.
ficcifestival.com
Panagbenga Festival
Baguio City, Philippines
1 February – 5 March, 2017
As winter wears on in some parts of the world, the people of Panagbenga celebrate the blooming bounty of the island of Luzon.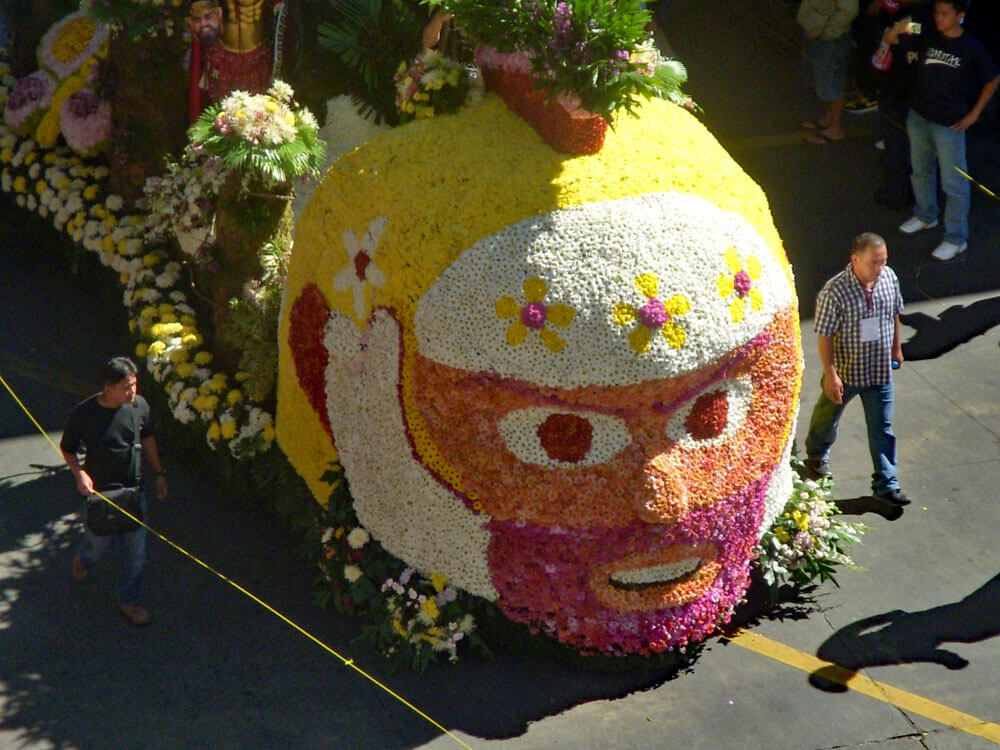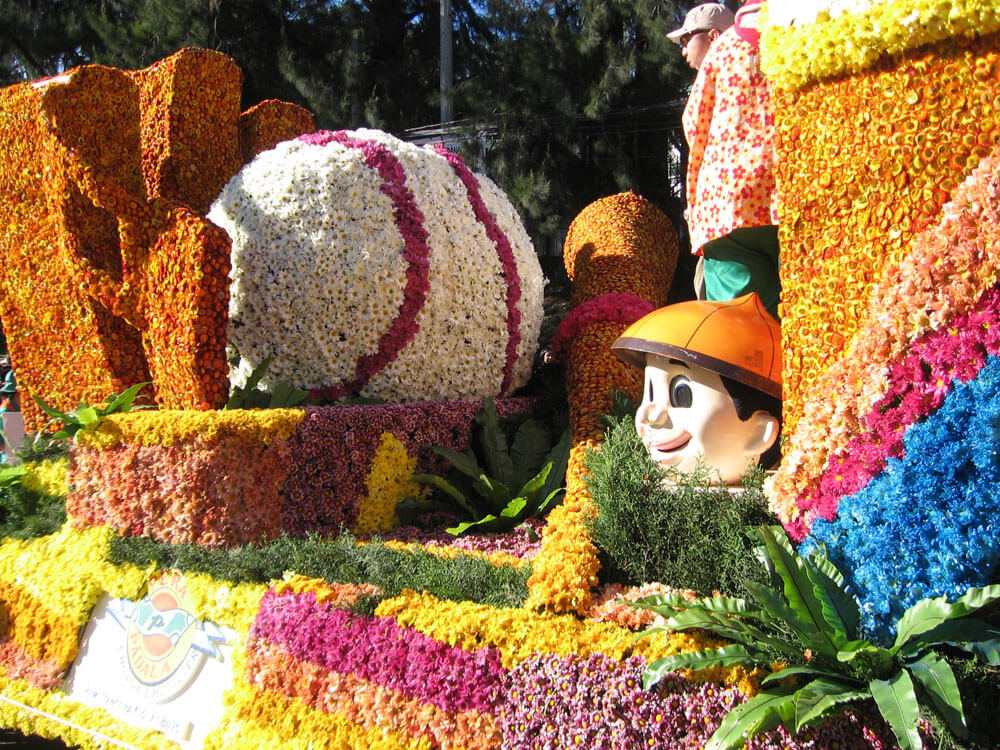 The streets of the city pulsate with drums and music, as locals perform rhythmic dances like the Ibaloi, a vigorous dance originating in the region. There's a bazaar, folk dance competitions, a flower exposition, a golf tournament and grand street parades, the highlight of which are the floats, bursting with vibrant flowers from tip to tail. A lively occasion and a chance opportunity to interact with locals, this is a must for travellers looking to glimpse the unique culture of Luzon.
panagbengaflowerfestival.com
Adelaide Fringe
Adelaide, Australia
17 February – 19 March, 2017
If you love art, creativity and a touch of insanity, you'll love Adelaide Fringe. Billed as the second-largest annual arts festival in the world, and the largest in the Southern Hemisphere, this open-access fest is open to any and everyone who's itching to perform.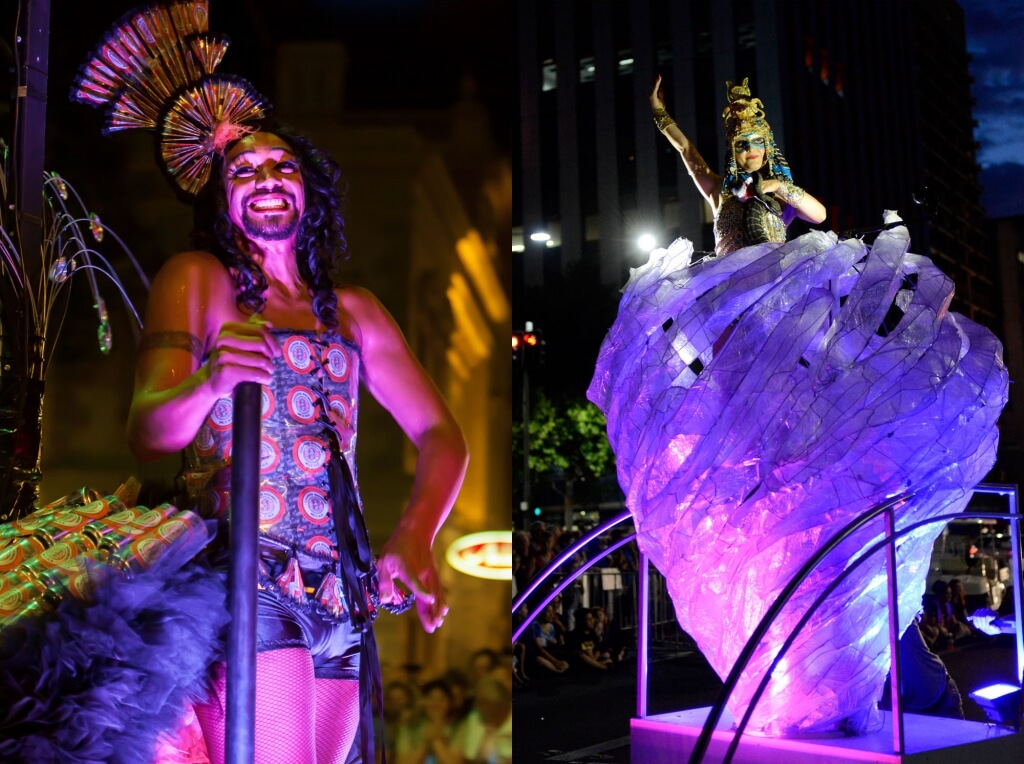 The numbers alone are impressive – 31 days, 900 events, over 4,000 artists, and more than 1.5 million visitors – and it's something you have to see to believe. Just about every park, street, performance venue and abandoned building becomes a stage for some sort of act, whether it's comedy, theatre, dance, cabaret, film, performance art or a musical concert. There are pop-up performances in hotels, cafes, pubs and art galleries, parades through the city centre, a street theatre festival and family-friendly activities, many of which are totally free. One thing's for sure: if you're not entertained during the Fringe, you're not doing it right.
adelaidefringe.com.au
You're wonderful, you know you are, and you deserve a break. Really, you do. So if you had a week free and were ready to splash out, which of our featured events would you most like to visit?