';
;
Rock Al Parque
1-3 July, 2017
Bogotá, Colombia
No need to start a GoFundMe page to afford tickets for this incredible rock-a-thon: Entry is entirely free of charge. Address your thank-you notes to the local government for its dedication to promoting arts and culture in Bogotá.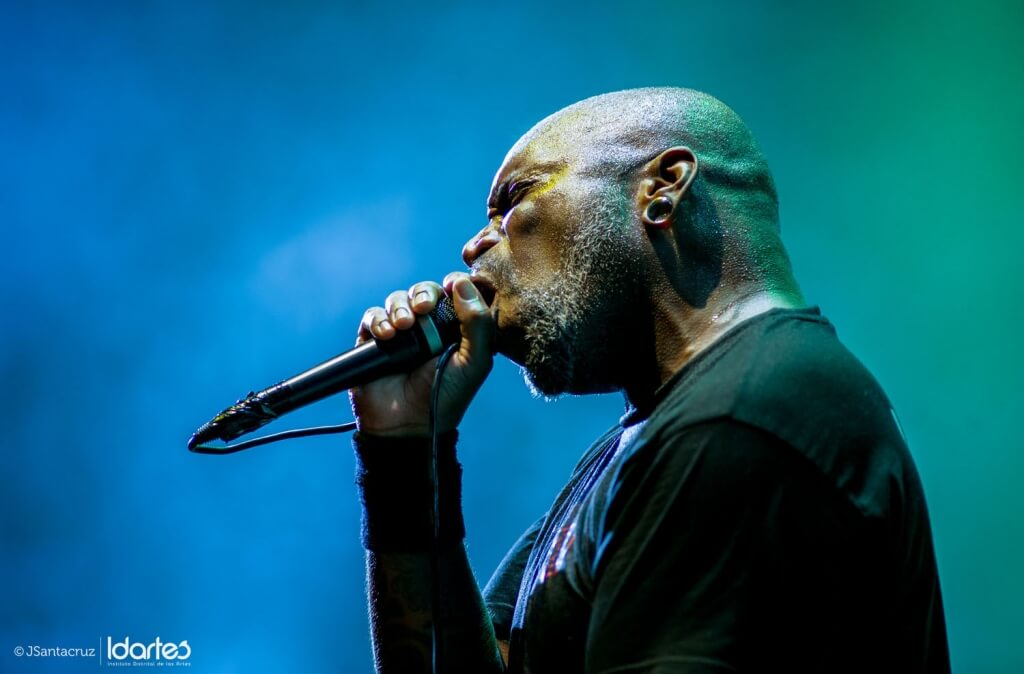 Rock artists come from far and wide to take the stage(s) at picturesque Simón Bolivar Park, most hailing from South America but many travelling from the US, Europe and even China to perform at what has, in its 20-year run, become a legendary event for fans of the genre. This is an egalitarian, come-as-you-are affair (no VIP areas to be seen), so if you want to make elbow room in the spots with the best views, be there when the gates open and plan defend your territory – er, have a picnic – for the rest of the day. As for arriving at the park itself, we recommend taking advantage of Bogotá's more than 300km network of dedicated bike lanes.
rockalparque.gov.co
Quebec Summer Festival
6-16 July, 2017
Quebec City, Canada
Montreal who? Quebec City is the place to be in July, when the city is seized by the spirit of summer – especially this year, as this iconic festival celebrates its 50th anniversary.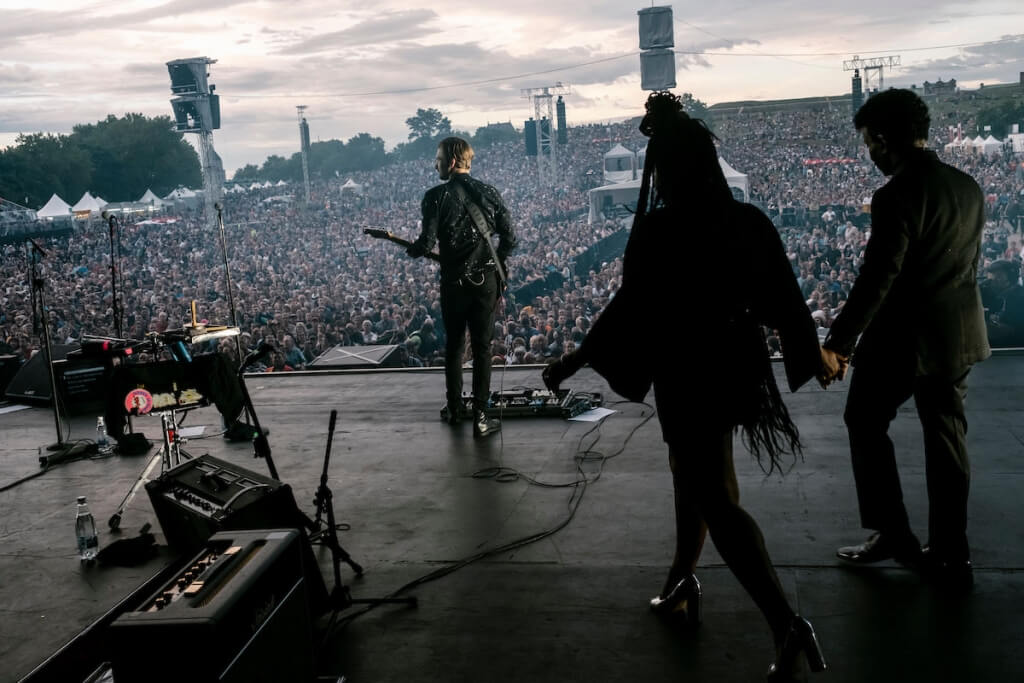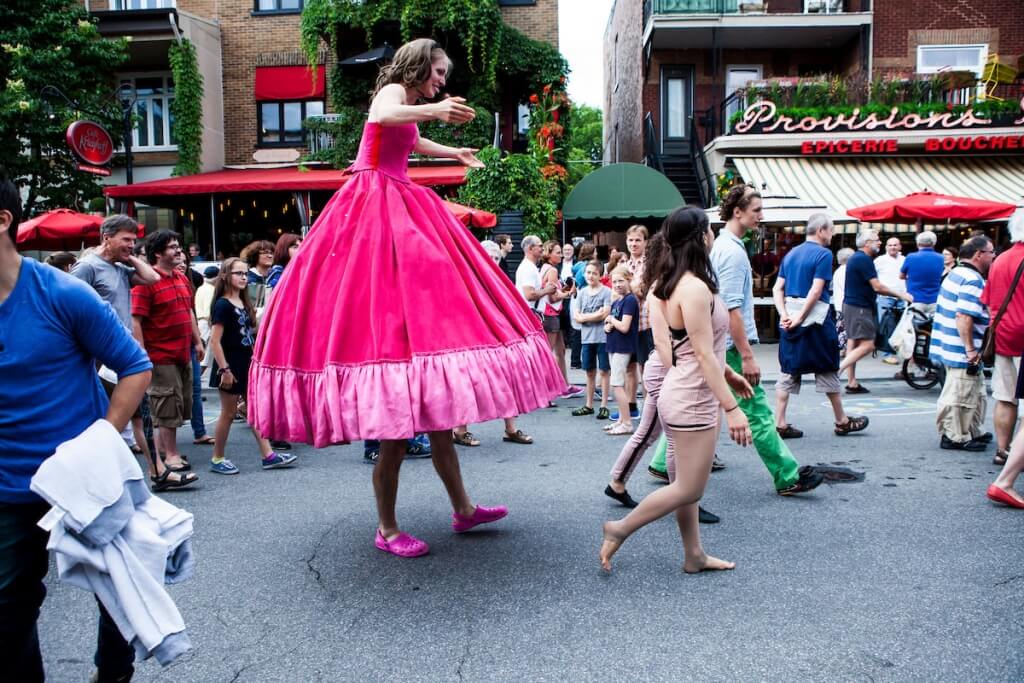 Music tends to hog the limelight, which is to be expected when the line-up includes Pink, Lady Antebellum, Kendrick Lamar, Nick Jonas, Metallica, The Who, the Backstreet Boys …the list goes on. But even if you're coming for the headliners, you're likely staying for the energetic festive feeling of a city come to life. There'll be street theatre, giant floating puppets, flying musicians and offbeat orchestras performed on makeshift musical instruments, not to mention a 50 Summers For The FEQ exhibition featuring memorabilia from the past 49 years of Quebec City's favourite summer festival.
infofestival.com
[Photos: Left, Renaud Philippe; Right, Philippe Ruel]
Knysna Oyster Festival
7-16 July, 2017
Knysna, South Africa
Tasty bivalves might be the showstoppers here, but it's not only about oysters at what organisers call "South Africa's premium sport and lifestyle festival".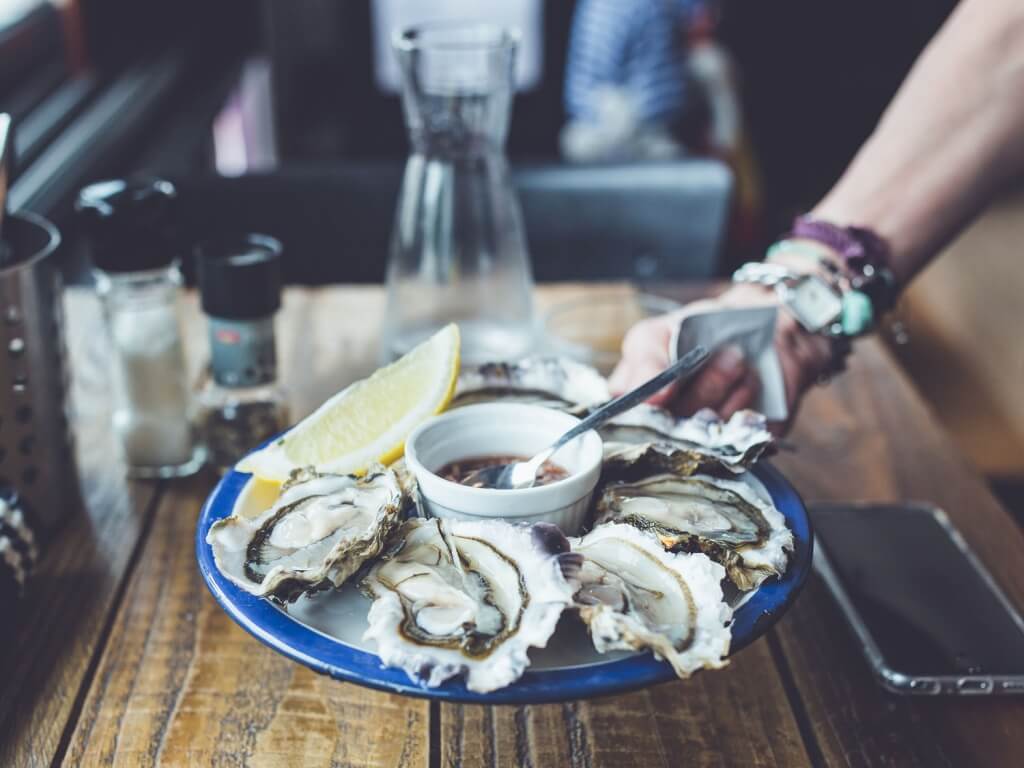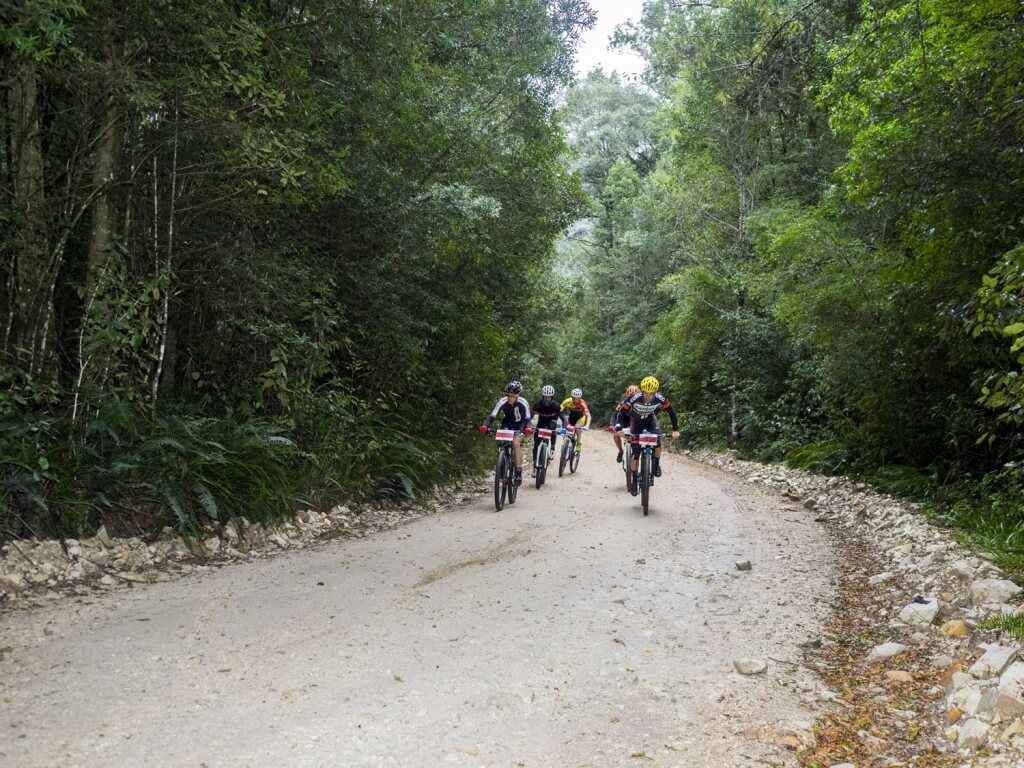 Athletics play a central role in the festivities, with participants young and old entering any number of competitive events, from cycle races to open-water swims, marathons and various foot races including a trail run, a forest night run, an 'elephant free range' run and a dedicated Kids' Adventure Run. Feeling extra motivated? Enter the BIG5 Sport Challenge and fight your way to victory in 5 high-octane competitions: cycling, swimming, trail running, track running and a scenic forest half marathon. When you need to refuel, check out the festival's many food-centric offerings, like the night market, the whiskey and live jazz cruise, the wine festival, and various oyster-shucking and -eating competitions. The lemon squeeze on top of this fresh half-shell is the event's dedication to philanthropy; last year's festival raised more than ZAR 3 million for local charities
oysterfestival.co.za/
Heiva
7-23 July, 2017
Papeete, Tahiti
Chock full of spirited singing, drum-beating and hip-quivering, this traditional Polynesian festival was banned for nearly a century when the region came under Christian rule. But it's back with a vengeance.
Heiva is Tahiti's answer to Carnival, revolving around a heated competition in which traditional dance teams battle it out to see whose costume designs, original choreography and vivacious execution will win the day. With professional teams 200-dancers strong shaking their stuff to the tunes of live orchestras on traditional instruments – like vivo flutes, pu marine shells and ukuleles – these performances are not to be missed. Amateur dancers (especially kids) also step into the spotlight, as do traditional singers belting out a cappella pieces in the native reo ma'ohi language, while athletes have their time to shine in sporting contests that date back centuries, like canoe races, javelin tosses and palm tree climbing competitions. Add to that delicious Tahitian food, island tours, live music and handicrafts, and you've got yourself one heck of a display of cultural identity.
tahiti-tourisme.com
Galway International Arts Festival
17-30 July, 2017
Galway, Ireland
Super pumped for the annual Edinburgh Fringe, but just can't wait that long to get your art on? Check out Galway's annual display of creative pageantry, which has earned this charming seaside town a prized place on the culture calendar.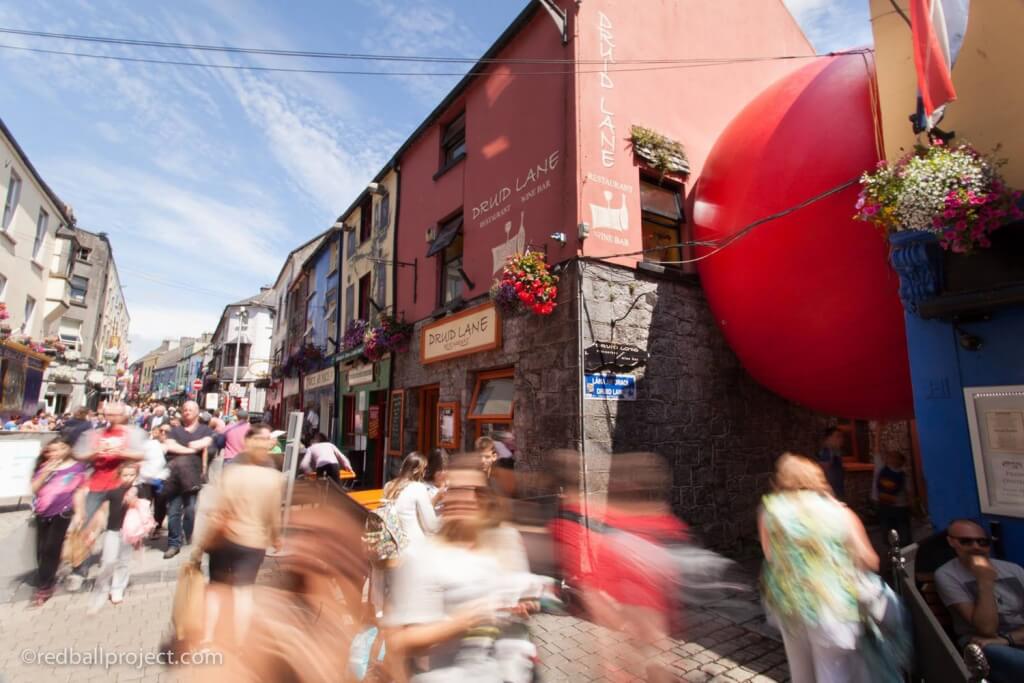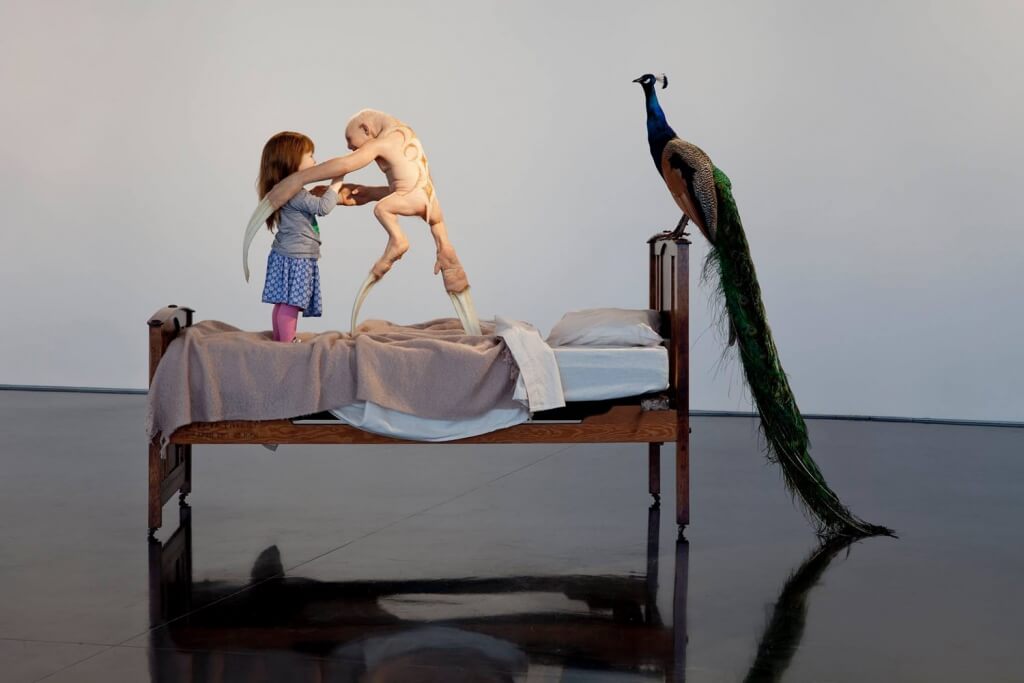 Despite comparison to Edinburgh's shindig, the Galway International Arts Festival stands on its own artistic merits, attracting a dizzying variety of performers and creators from around the world to its 2-week programme of more than 200 events spanning every genre from theatre to comedy, opera, spectacle, music, intellectual discourse and the visual arts. Visitors can expect even better-than-ever acts for the festival's 40th rendition this year, starting with musical performances by Gavin James, Ladysmith Black Mambazo, Passenger, and Brian Wilson of The Beach Boys fame, who will present Pet Sounds for the last time ever in its entirety. Fans of the visual arts can view a major exhibition of works by Brazilian artist Ana Maria Pacheco, while theatre enthusiasts can earn bragging rights by attending one (or all) of the festival's 4 world premiere theatre productions – for example Landmark Productions' Woyzeck in Winter, with Rosaleen Linehan, Camille O'Sullivan and Patrick O'Kane. It's the interactive street art programme, however, that tends to draw the most interest. This year will see French artist Olivier Grossetête invite audiences to create a city of cardboard architecture, while elsewhere pedestrians will weave through a magical undersea world, and acrobatic percussionists will beat their drums as they hover 10 metres above the crowds.
giaf.ie
[Photo at top: Quebec Summer Festival courtesy Renaud Philippe]
Five great events for July… are you ready?