';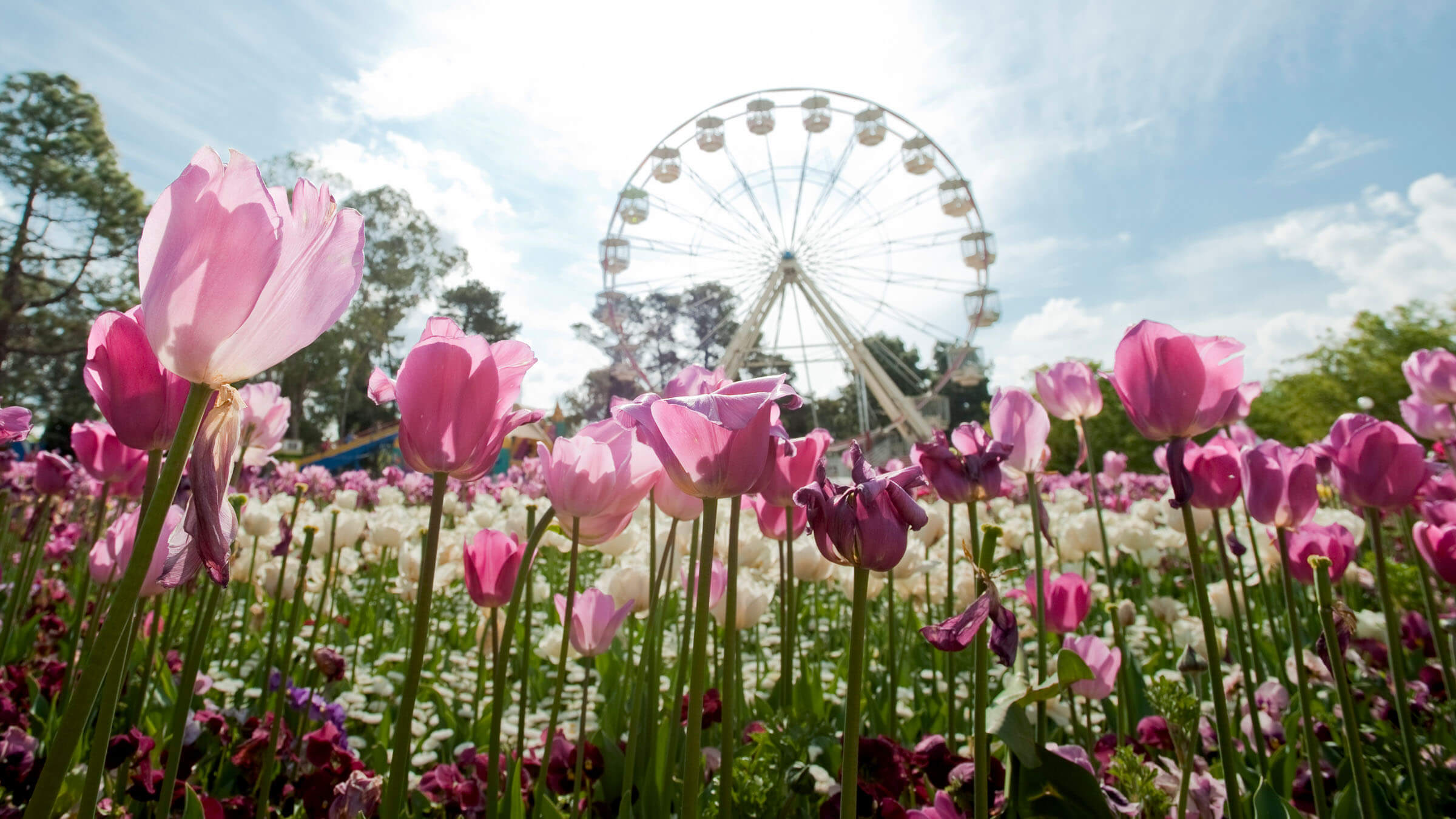 ;
The Braemar Gathering
Braemar, Scotland
1 September 2018
Scots seem to love coming together to dance, play bagpipes and throw giant logs, but never to more fanfare than at the Braemar Gathering, which even the Queen herself has been known to attend.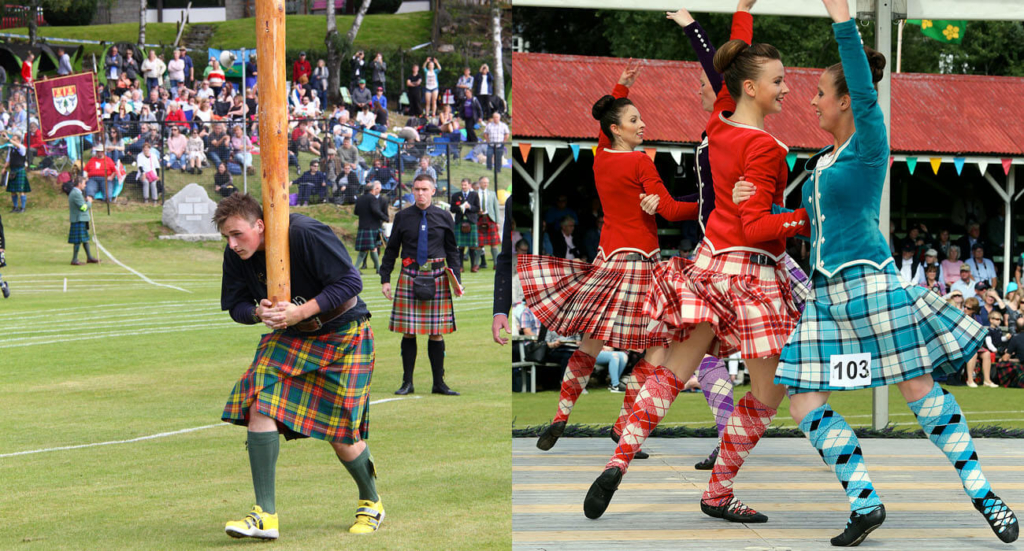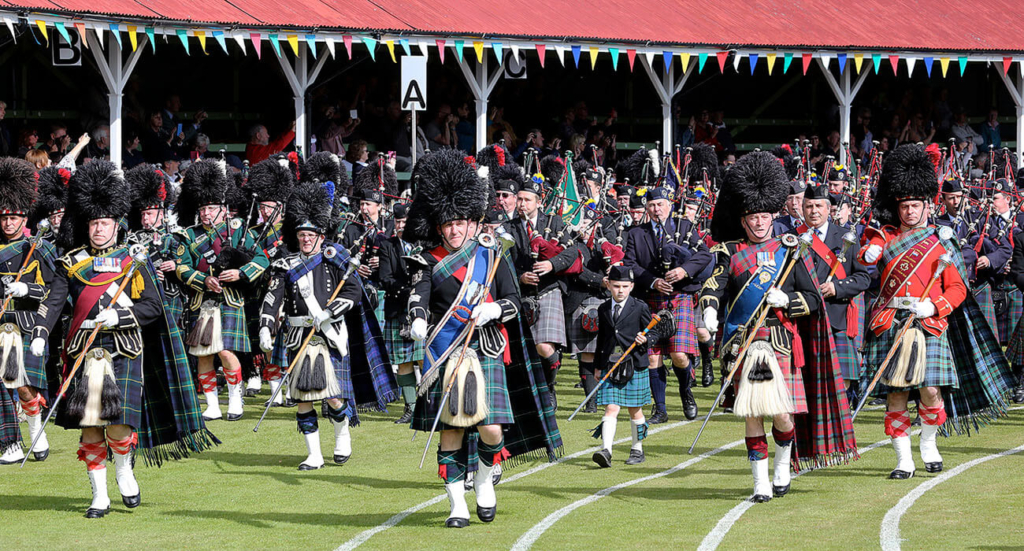 Perhaps the most famous event of the Highland Games circuit, which includes various contests and festivities throughout the country from May through September, the Braemar Gathering can be traced back to the 11th century, and has been taking place in its current form since 1832. Not simply a contest of strength (though you will see plenty of tree-trunk-tossing and stone-heaving), the Highland Games are just as much about music and dance, featuring traditional numbers like the Sword Dance of Ghillie Callum as well as bagpipe competitions, harp circles and Celtic singing. This year's edition will also see the opening of the Highland Games Heritage Centre, a GBP 2.5 million project encompassing an exhibition hall and gallery that detail the story of the Highland Games through the centuries.
braemargathering.org
Aloha Festivals
Hawaii, USA
1, 15, 22, 29 September 2018
Spectacular beaches, awe-inspiring mountains, legendary hospitality and some of the world's best surf – there's no shortage of reasons to visit Hawaii, but every September, the Aloha State adds one more to the list.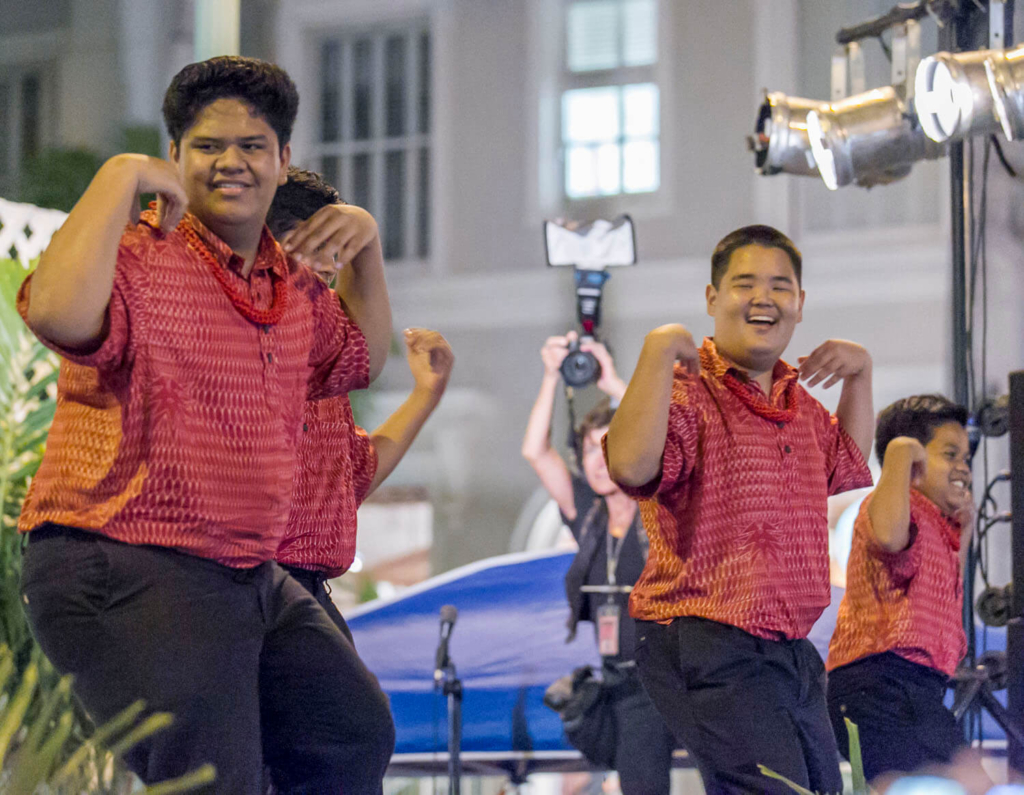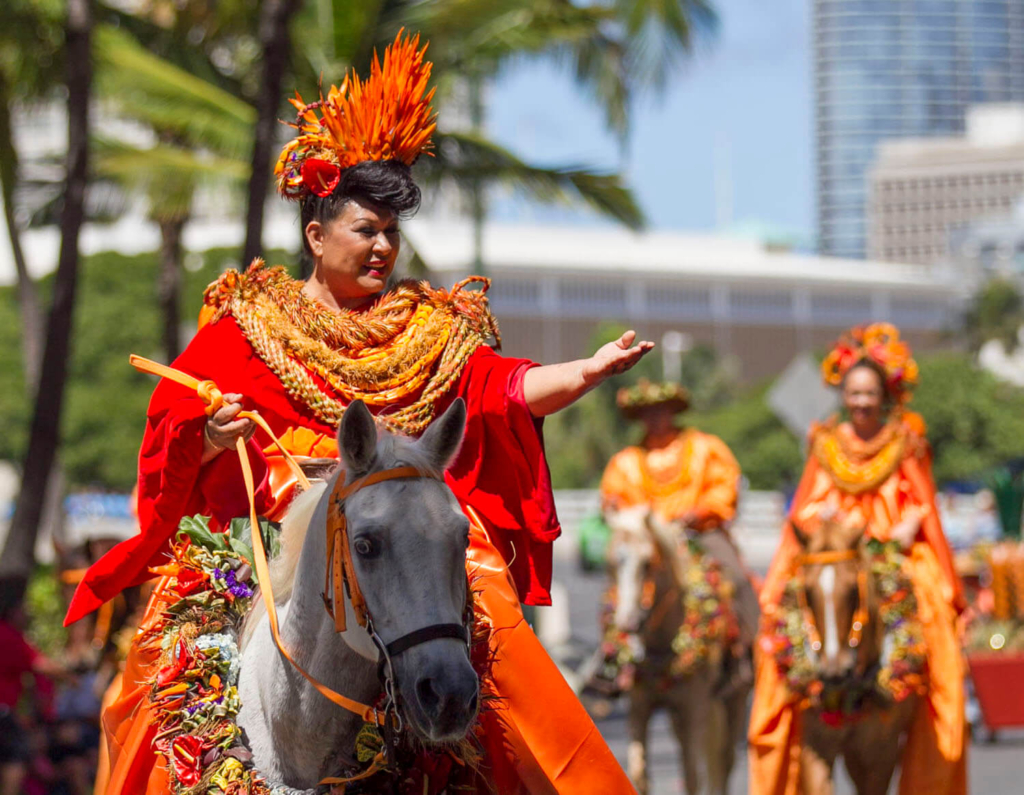 The annual Aloha Festival is one big hula-dancing, crafts-making, lei-wearing, music-playing luau full of food, fun and live entertainment, drawing thousands of visitors and islanders out for the mostly free festivities. Not to miss are the annual floral parade, bringing a burst of colour and sound to the streets of Honolulu, as well as the Waikiki Hoolaulea, Hawaii's largest block party featuring hula group performances, traditional crafts, food and live music. The theme for this year's event is "No Ke Kai Kākou Ē", meaning "We are of the sea", intended to celebrate and honour the power of the ocean – both destructive and life-giving – over life on the islands.
alohafestivals.com
[Photos: Aloha Festivals]
Floriade
Canberra, Australia
15 September – 14 October 2018
As spring spreads its green fingers across the continent, Australia's largest flower festival reaches full bloom at Canberra's Commonwealth Park.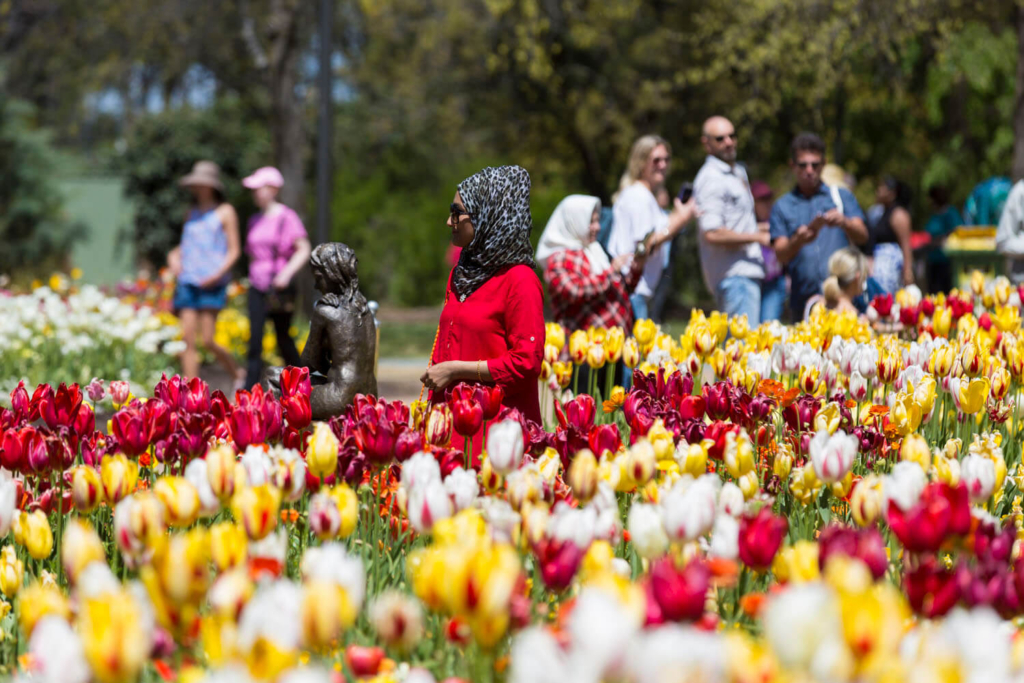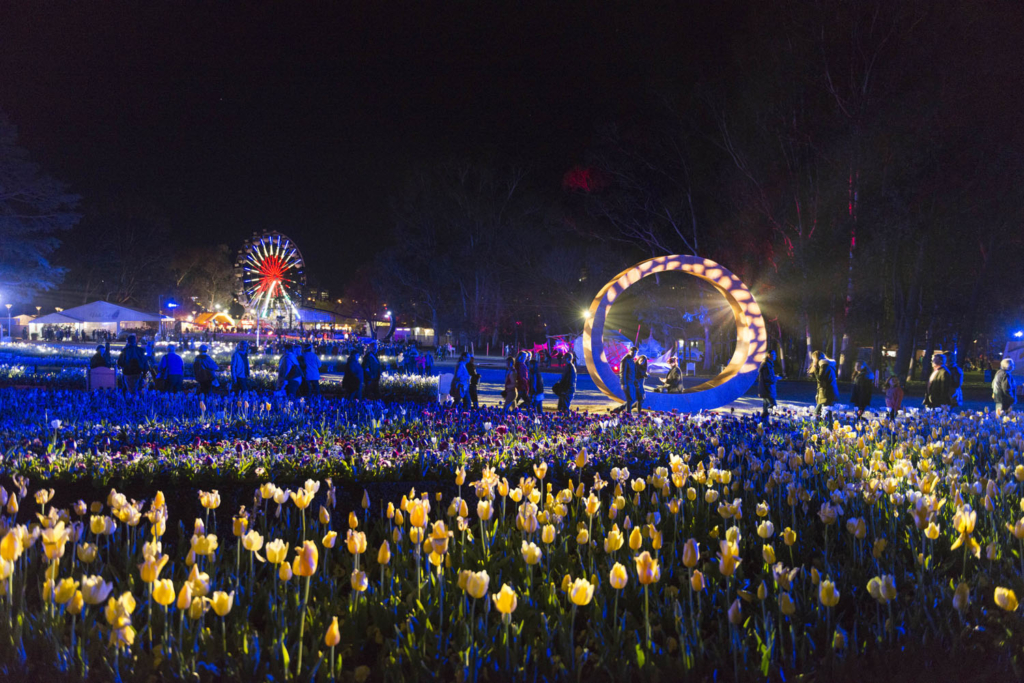 A true bucket list event for any horticulturalist, the festival sees millions of bulbs and annuals take root across 8,000sqm of Canberra city parkland. The brilliant blossoms are, of course, the headlining act, but Floriade is much more than just a flower show; visitors are also invited to take in art exhibitions, musical performances, fashion shows, food and wine tastings, horticulture talks and an array of craft activities and cultural celebrations. And the fun doesn't stop when the sun goes down: come nightfall, NightFest gears up with comedy acts, DJs, light shows and lots of food and drink.
floriadeaustralia.com
Mid-Autumn Festival
China
24 September 2018
You've heard of Chinese New Year, but did you know that this mid-year festival is just as culturally important on the Chinese calendar?
Celebrated when the moon is in its fullest and brightest phase of the year, this festival is observed across the country with an array of different traditions and customs. In Nanjing, you'd probably eat duck made with osmanthus (devilwood) flowers, while in Shanghai you might toast the occasion with Osmanthus liquor. Lantern-making is a popular mid-autumn pastime across the country, as is enjoying moon cakes, which represent unity and are exchanged as gifts to convey well wishes for family and friends. Most importantly, it's a time of gathering with loved ones to reconnect and celebrate togetherness, while appreciating the ethereal beauty of the full moon.
chinatravel.com
Hermanus Whale Festival
Hermanus, South Africa
28-30 September 2018
As southern right whales gather off the South African coast to mate and calve, humans gather for the rare opportunity to witness them breaching, lobtailing and generally showboating in the southern Atlantic.
The crux of the occasion is of course the whale-watching, which can be done from land (on the beach or atop a panoramic cliff), sea (on boating excursions) or even air (by airplane charter), but a host of other on-shore activities promise a well-rounded, fun-filled experience. Festival-goers can browse arts and craft stalls, take in musical performances, watch street parades, participate in fun runs and swimming competitions, savour all manner of seafood delights, and even visit a vintage car show. Kids can enjoy a variety of age-appropriate rides and activities, while adults are busy checking out the Eco-Marine Village and learning about marine conservation efforts. Be sure to plan enough time to discover the many art galleries, restaurants and shops Hermanus has to offer, as well as the region's stunning natural scenery.
hermanuswhalefestival.co.za