';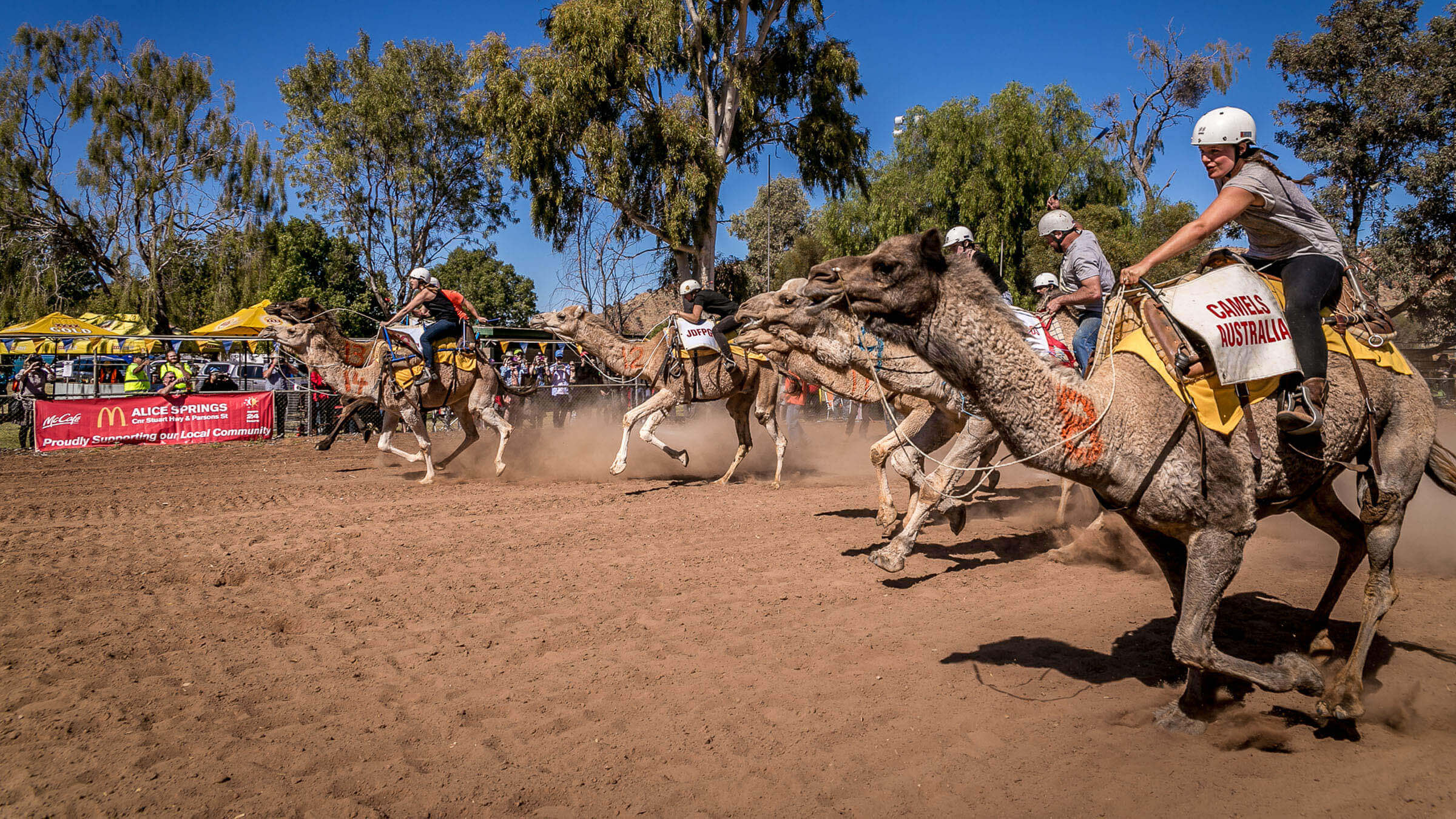 ;
From dancing the night away in a '70s New York disco on the Cornish coast to watching a camel race in the Outback, here's where to go and when this May.
The Masked Ball
26-28 May, 2017
Porthleven, England
Is it a Halloween party? A circus? An all-night rave? It's all that and much more, a surreal heaven for dance-happy party people with "a myriad of rooms, dance floors, dens, hidden bars and unpredictable nano-venues", all located at a striking cliffside venue in Cornwall. Get ready to have a ball.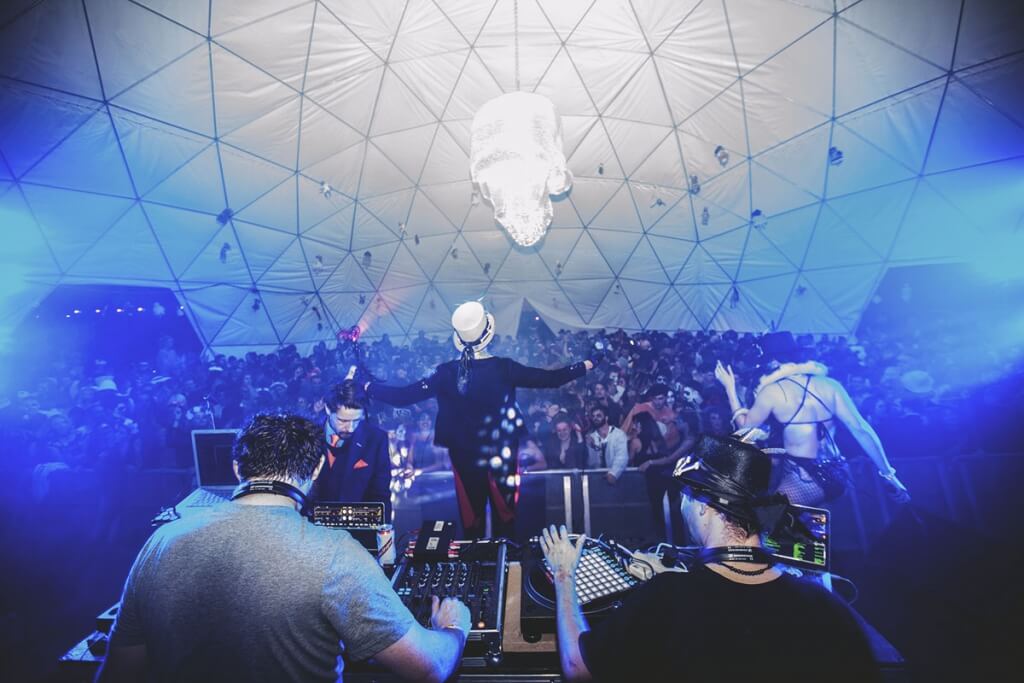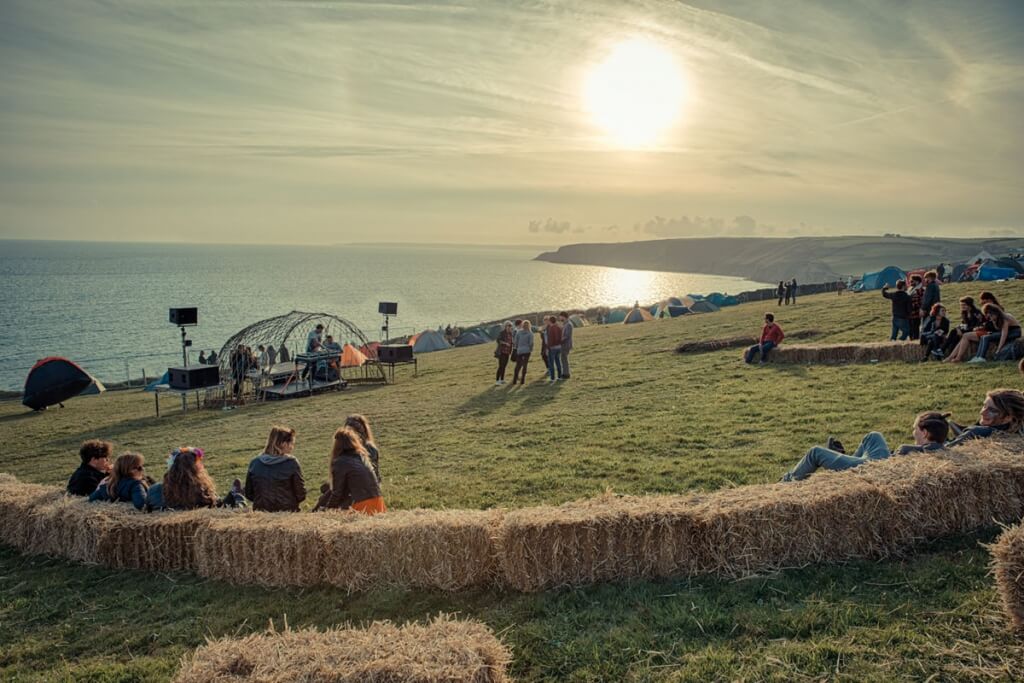 Evoking myth and mystery, the 2017 theme is 'A Voyage Through The Underworld', which sees festival-goers make their way through dark tunnels and emerge into iconic underground party venues throughout the decades, from a 1980s Brixton Squat to a '70s New York disco or Prohibition-era speakeasy. Repeat guests will recognise the splendid Grand Ball Room, cut into the manor garden cliff with views across Mounts Bay, as well as Balls Deep, a dance floor accessed via a slide into a ball pit. Then there's the Garden disco, the Durty Disco and The Feast, a "dinner and disco" extravaganza on the opening night, and – for those who need to peel off their dancing shoes for a bit – the Kernow Springs Eco Spa, complete with wood-burning hot tubs and a sauna yurt. Expect international DJS and artists like Craig Richards, Dicky Trisco, Horse Meat Disco, 45Live and many more to spend the weekend spinning non-stop beats.
maskedball.net
Thrissur Pooram Festival
5-6 May, 2017
Thrissur, Kerala, India
Observed after the summer harvest, this annual celebration held at Thrissur's Vadakkumnatha Temple is considered India's most unmissable elephant festival.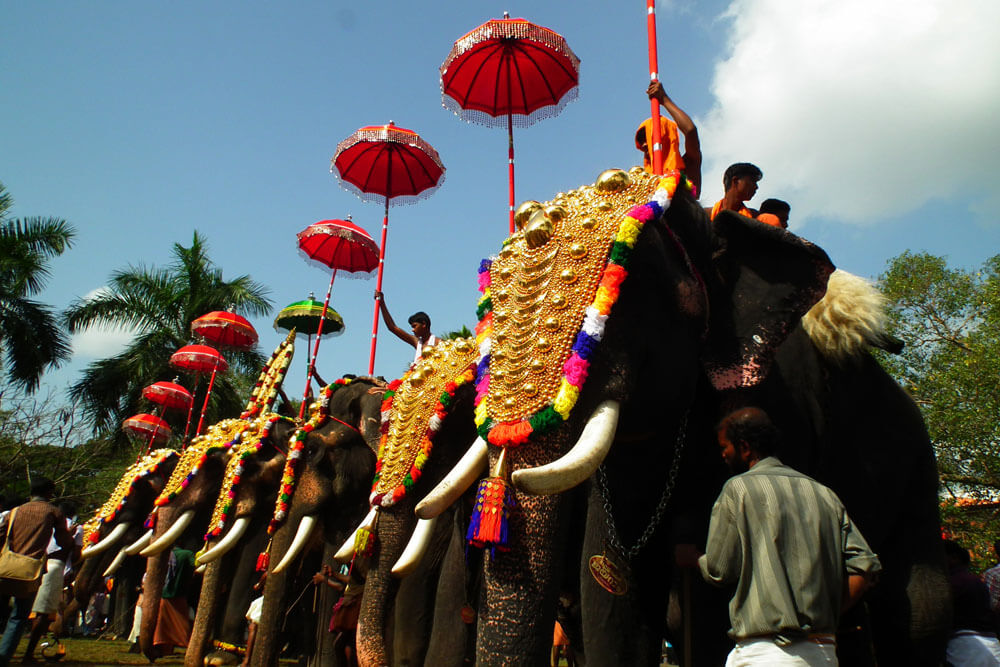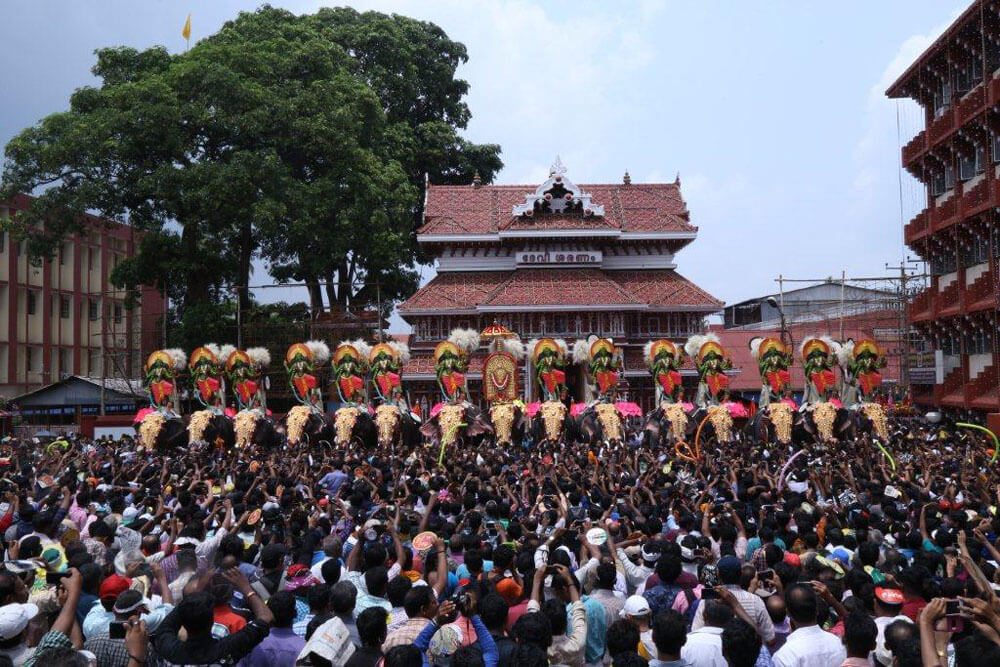 Originally realised nearly 200 years ago when Raja Rama Varma, Maharaja of Cochin, unified the 10 temples surrounding Vadakkumnatha Temple and planned Thrissur Pooram as a mass celebration, the event is primarily Hindu in nature (only Hindu devotees can enter the temple itself), but today draws spectators of all faiths and walks of life. The festival is an uproar of sound and colour, with grand elephant processions like you've never seen: the main parade consists of two squads of 15 magnificently adorned elephants carrying two men on their backs, one waving a yak-tail fan and the other carrying an ornate parasol. The parasols are handed off between the men to the sound of the temple orchestra's clashing cymbals, thumping drumbeats and blasting trumpets. The festivities continue for the better part of 2 days, so get your shut-eye in beforhand – especially if you're bunking in the city.
thrissurpooramfestival.com
Uluru Camel Cup
26-27 May, 2017
Yulara, Australia
If you thought the Uluru rock formation was a spectacular sight to see, just wait until you spot locals straddling camels and racing around the Outback.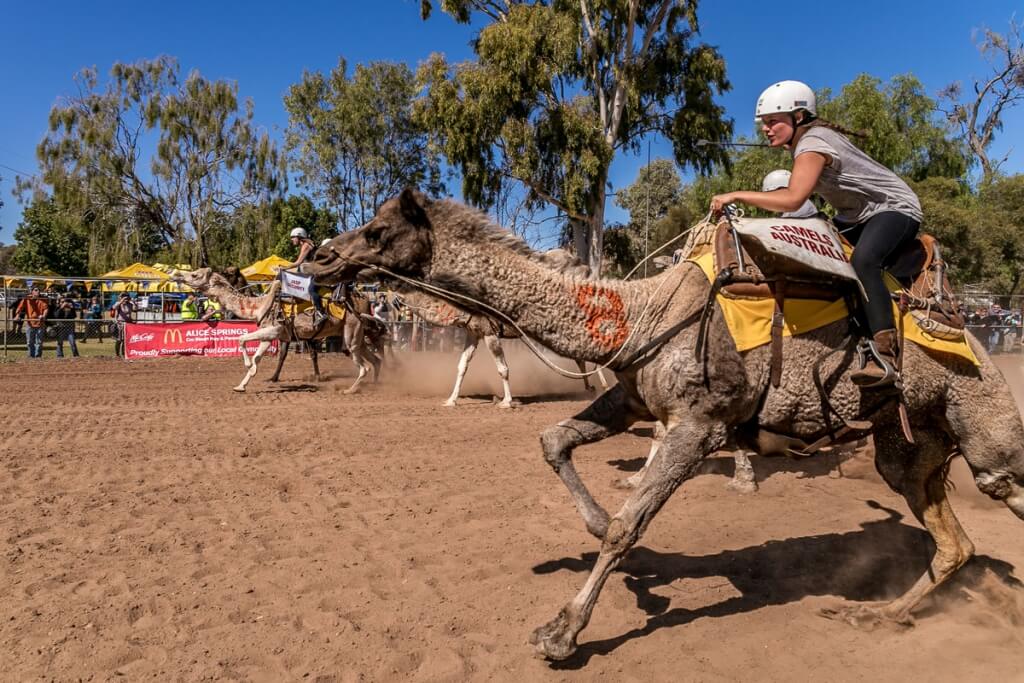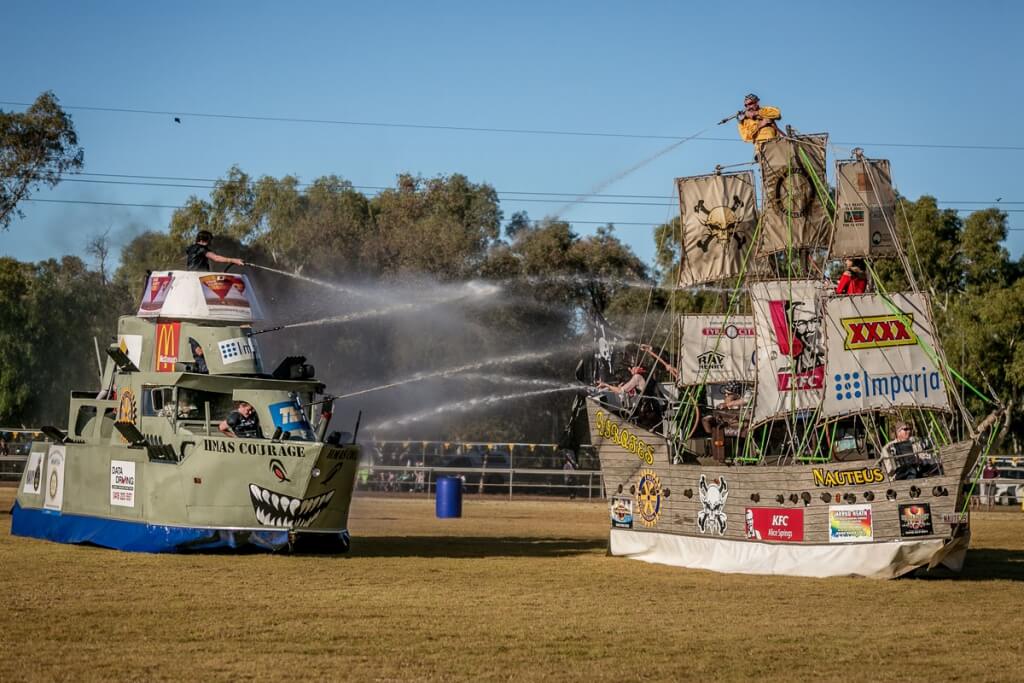 A relatively new phenomenon, the first 'Hump Day' only took place in 2012, its first Uluru Camel Cup proving a huge success among residents. The race now attracts a large crowd of out-of-towners, offering the citizens of Yulara a chance to prove to the world that their region is about more than just cool rocks and red dirt – it's about the unique spirit of the outback. The fun and eccentric festivities kick off with a "boot-scooting" party and camel race bet-placing, followed by a full programme of events surrounding the Cup, from helicopter tours to a fashion competition and games for the kids. Concluding this homegrown blow-out is a gala ball Outback-style: under the stars with a BBQ dinner and a dance floor of fire-red desert earth.
ulurucamelracingclub.com
La Feria Nacional de San Marcos
15 April – 8 May, 2017
Aguascalientes City, Mexico
Looking to beyond burrito chain restaurants and Mariachi imitations and get to the heart of what Mexico is all about? Look no further than the San Marcos Fair, a national carnival, cultural celebration and food festival all rolled into one.
The fair was first organised as a wine harvest festival in the mid-18th-century, back when the host state of Aguascalientes was mostly known for its viticulture. Today, the event's scope is much wider, highlighting everything from local customs (yes, that includes cockfighting and bullfighting) to regional delicacies and a beauty pageant, crowning one lucky lady the 'Queen of the Fair' each year. Traditional Mexican music is played at lively street parties, while art exhibits, craft stalls, a livestock fair and even a pop-up casino appear for the occasion. From Mariachi brass to rock concerts, traditional handiwork to contemporary art, and folk dancing to club nights – the fair is an exhilarating melange of past and present, tradition and modernity.
facebook.com
Memphis in May International Festival
5-28 May, 2017
Memphis, Tennessee, USA
There's more to Memphis than Graceland – and it's all on display at this annual month-long blowout that pays homage to barbecue, blues and basking under the Tennessee sun.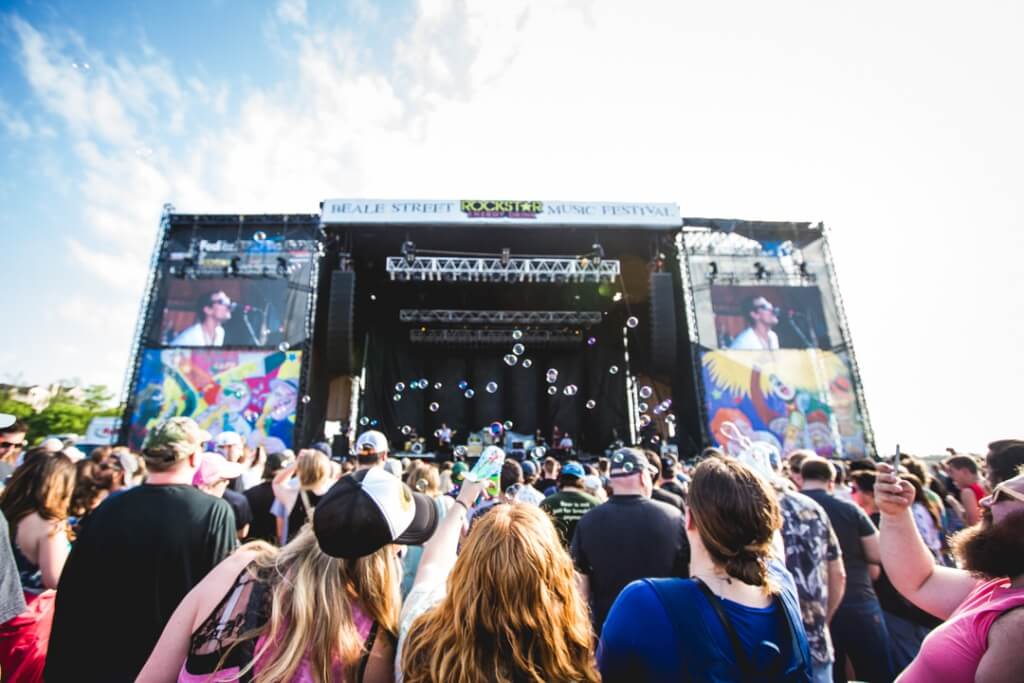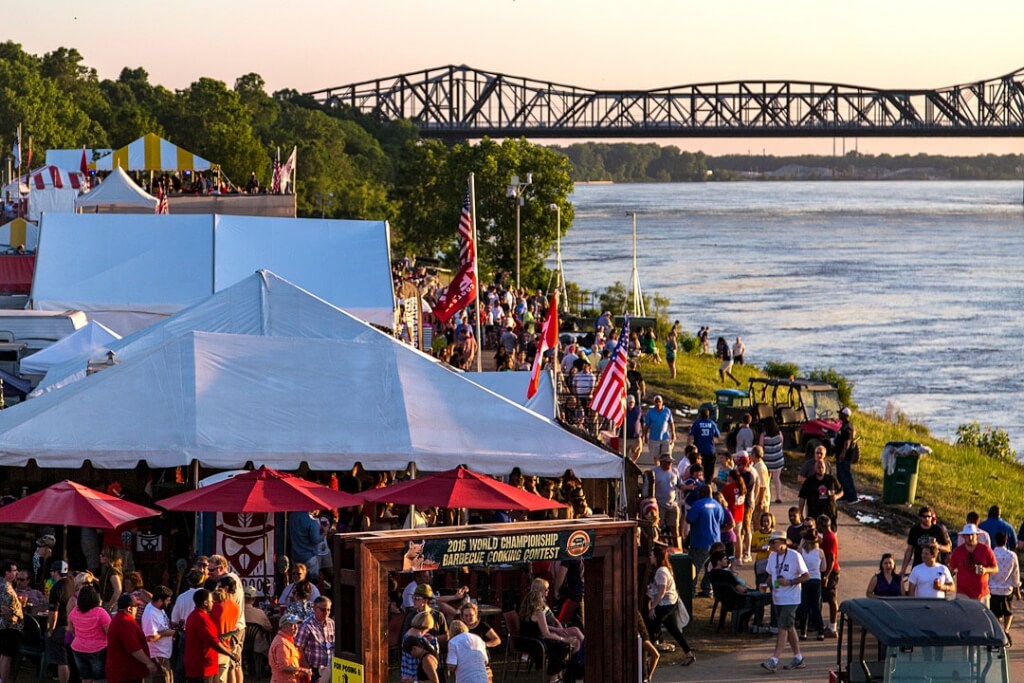 Rather than just one festival, Memphis in May is the umbrella under which 5 unique and non-overlapping events gather. Kicking off the whole shebang, from 5-7 May, is the Beale Street Music Festival, which takes place on the eponymous avenue that was once a favourite haunt of legends like Louis Armstrong and B.B. King. Not a strictly blues-only event, this year's jamfest will welcome big names from a variety of genres, including Kings of Leon, Death Cab for Cutie, Snoop Dog, Whiz Khalifa and Ziggy Marley. Then, in its annual international showcase from the 8th to the 14th, Memphis will welcome visitors from down south in a week-long Salute To Colombia featuring musical concerts, Colombian cinema screenings, art exhibitions and culinary demonstrations. May 17-20 will see competitive cooks from across the South and around the world fire up their grills for the World Championship Barbecue Cooking Contest, and then on the 27th, Memphis will transform into one big street party for the 901Fest, encompassing, street food stalls, an airshow, local musical acts and area artists, and a Memphis-themed fireworks display. Finally, on the 28th, the festivities culminate with the Great American River Run, which sees athletes from across the nation compete in races along the Mississippi River.
memphisinmay.org
Is May a good time for a break and to enjoy new experiences?