';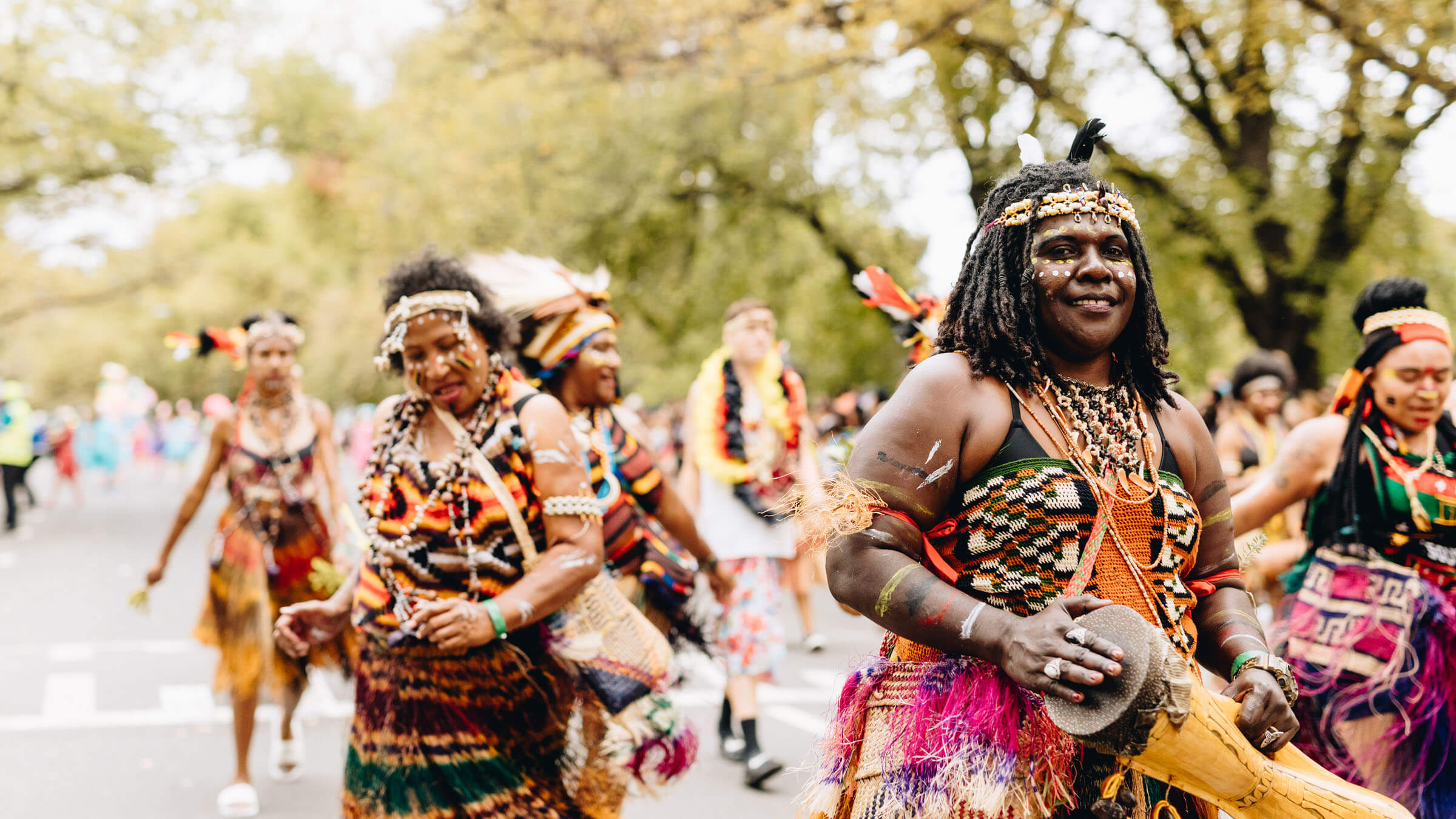 ;
Carnaval de Barranquilla
Barranquilla, Colombia
2-5 March 2019
While the masses flock to Rio and New Orleans, we recommend you head to the city of Barranquilla in northern Colombia for a truly vibrant – and authentic – Carnival celebration.
Barranquilla's famous Carnival is arguably the greatest example of a triple cultural fusion (European, African and indigenous), in which the Catholic festivities brought by the conquerors were combined with aboriginal ceremonies and the musical heritage of the African slaves. The result is a hugely popular festival, which was also recognised by UNESCO as a "Masterpiece of the Oral and Intangible Heritage of Humanity". The Carnival is celebrated four days before Lent and begins with the Battle of Flowers, a parade of floats and troupes of performers presided over by the characters of Queen, King Momo and María Moñitos. After days of intense rumba to the rhythm of cumbia and mapalé music, the party comes to an end with the death of Joselito Carnaval, the event mascot and symbol of the happiness of Barranquilla – but before he dies, a good time is guaranteed for all.
carnavaldebarranquilla.org
Moomba Waterfest
Melbourne, Australia
8-11 March 2019
Looking to start the Australian autumn on high note? This free festival promises wholesome fun for the entire family.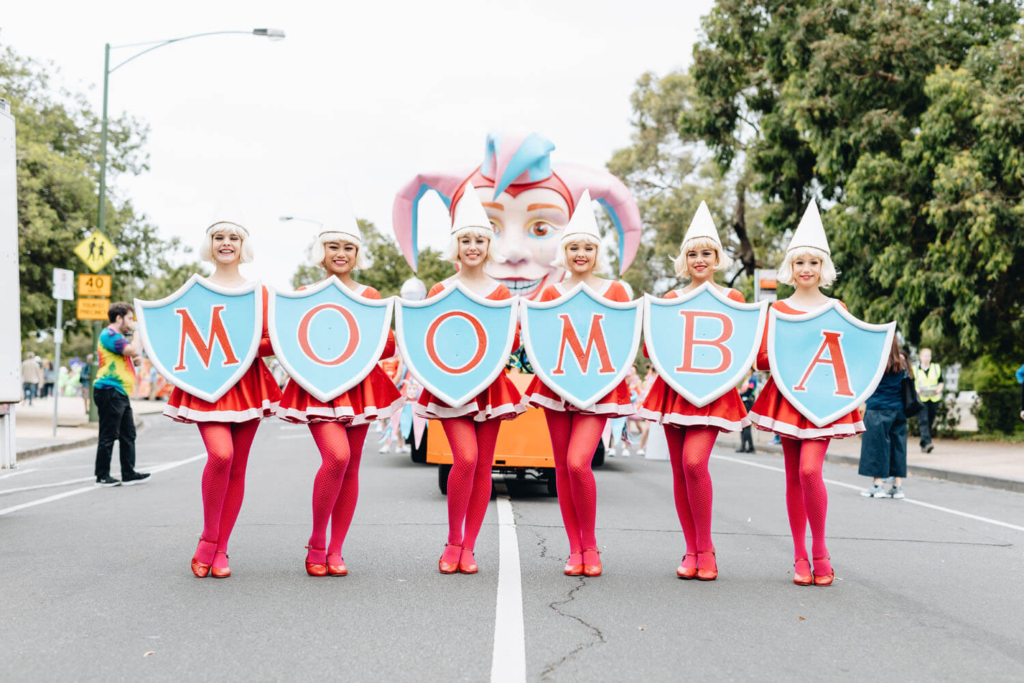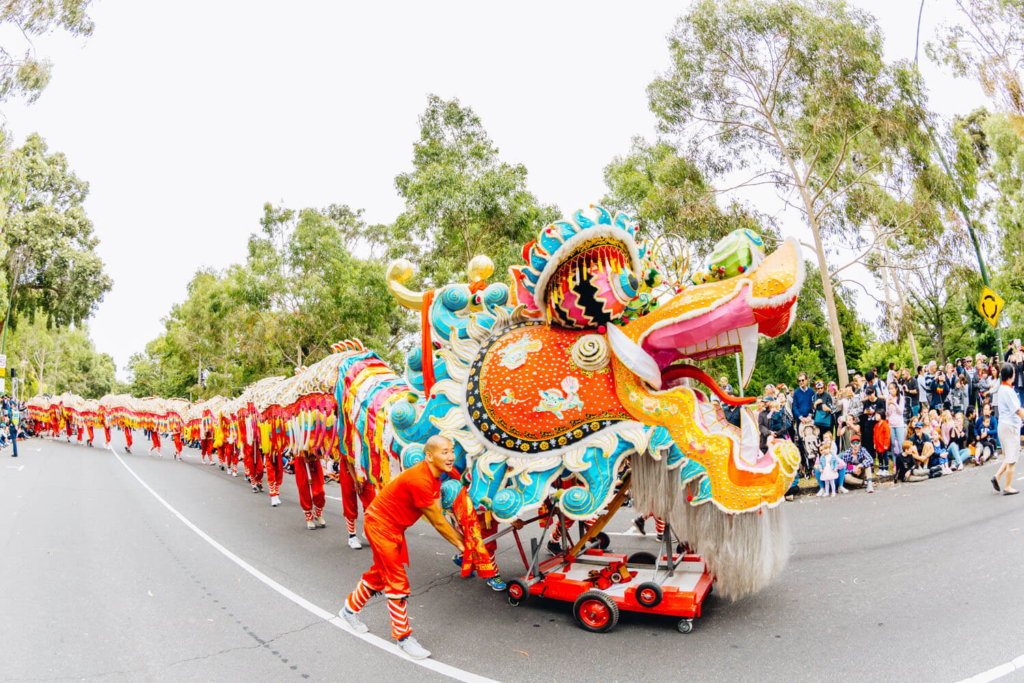 Now more than half a century old, Moomba is among the longest-running community festivals in Australia, attracting around a million visitors each year. Go to take in the buffet of entirely free events, like live music, watersports and grand fireworks displays — and to see what all the fuss is about. The main unmissable attractions include a carnival on the banks of the Yarra River, complete with a huge ferris wheel and other rides; sporting championships in wakeboarding waterskiing; the highly anticipated Moomba Festival Parade; and the Birdman Rally, a Moomba tradition in which plucky competitors wearing man-made flying devices jump into the Yarra River, trying to get as much air time as possible. A hilarious and charitable event, the fundraiser adds the amount of money each contestant has raised to his/her distance jumped, in order to determine who takes home the Birdman title.
moomba.melbourne.vic.gov.au
DC Environmental Film Festival
Washington DC, USA
14-24 March 2019
Filmmakers, environmentalists and concerned earth-dwellers converge on DC every March for an event that seems to become more relevant and necessary with each passing year.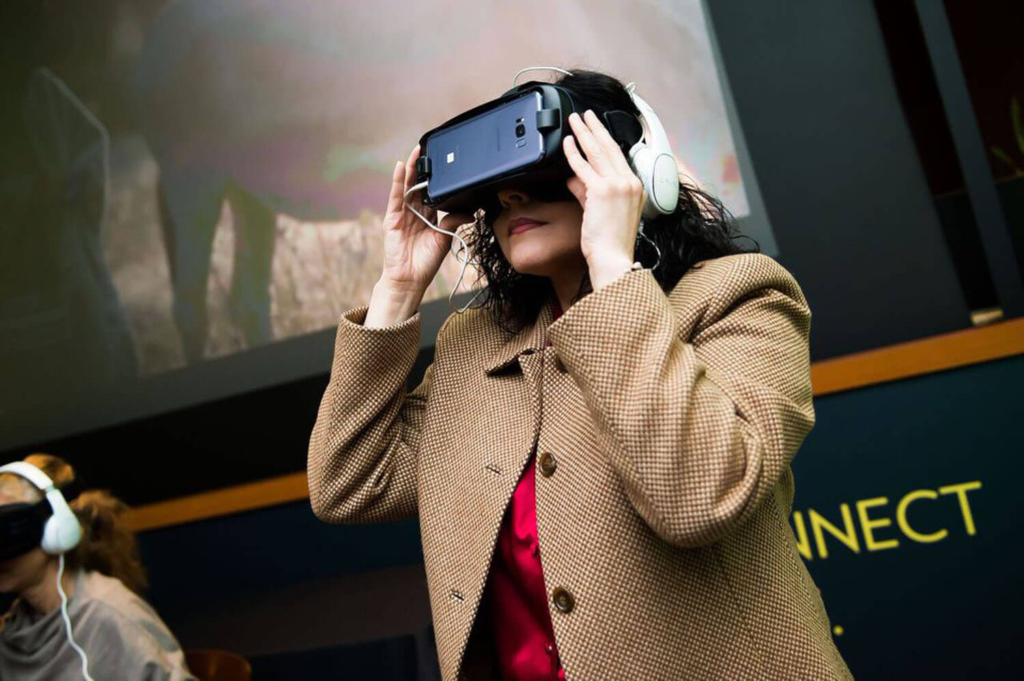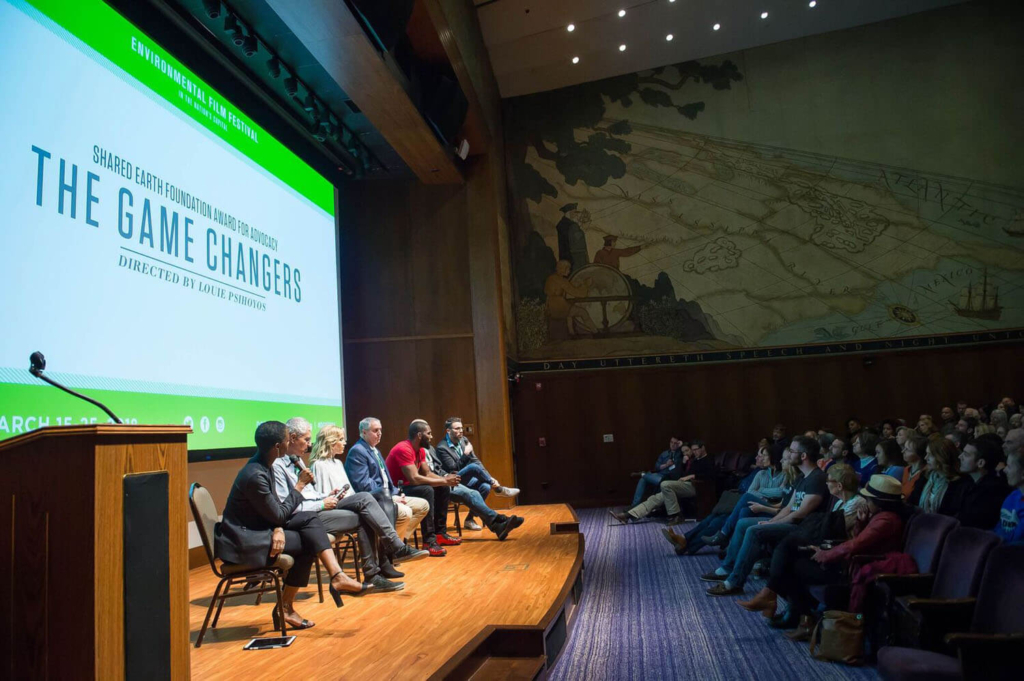 At once illuminating and sombre, this no-nonsense film festival delves into the impact of modern human society on the planet that sustains it. Screenings – many of them free – of more than 100 films are held at museums, libraries, embassies and universities around the US capital, touching on a variety of genres (animation, documentary, narrative) and topics (large-scale agriculture, atomic energy, exploratory adventures, nature films). The largest "green" film festival in the world, the event also hosts filmmaker talks and expert panels, providing a forum for discussing important issues addressed on screen. Feast on a selection of past films available for free streaming at the festival homepage before the main event.
dceff.org
Starkbierfest
Munich, Germany
15 March – 7 April 2019
Missed Oktoberfest? No worries, you can still make it to Munich's other, lesser-known but equally sudsy celebration.
Starkbierfest, or "Strong Beer Fest", hearkens back centuries to when Paulaner monks brewed heady Doppelbock beer – full of proteins, starches and minerals, and with an alcohol content above 7% – during Lent to help them make it through weeks of arduous fasting. Today, that very beer is still made at the Paulaner brewery, where the first keg of Starkbierzeit (strong beer season) is tapped, kicking off 2 weeks of festivities. Less centralised than Oktoberfest, events are held in various breweries, beer halls and restaurants throughout the city, most famously at the Nockherberg Paulaner brewery or Löwenbräukeller. Grab a spot on a bench and order a tall glass, served only by the litre, but beware: this powerful tipple takes no prisoners.
paulaner-nockherberg.com
BaliSpirit Festival
Ubud, Bali, Indonesia
24-31 March 2019
Over the whole music festival scene? Can't even begin to imagine partying for 3 days on end? Perhaps BaliSpirit is more your speed.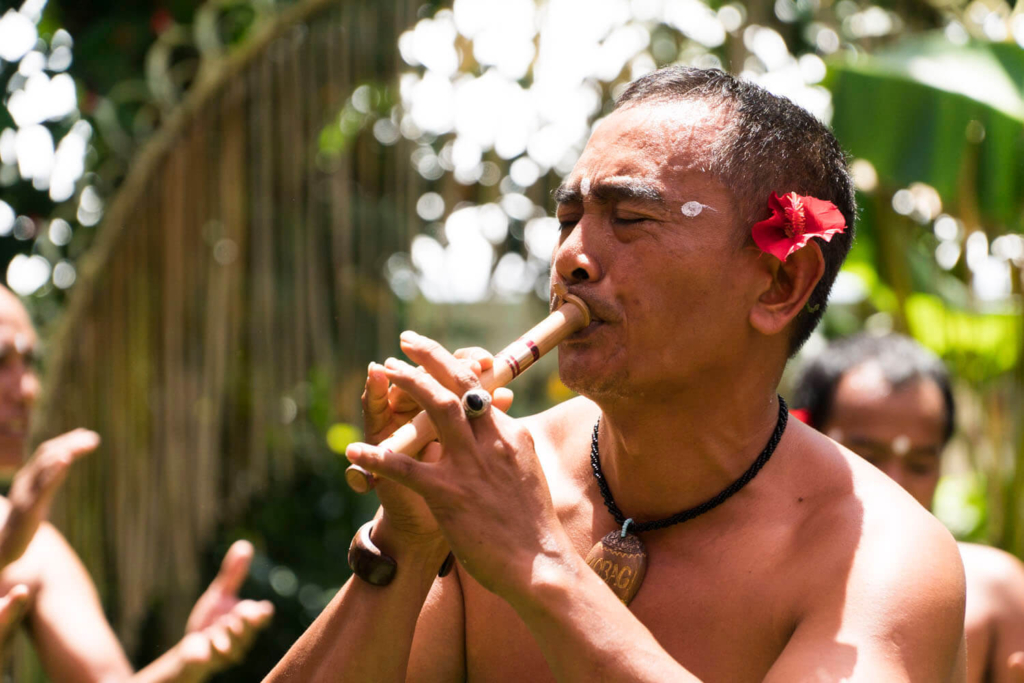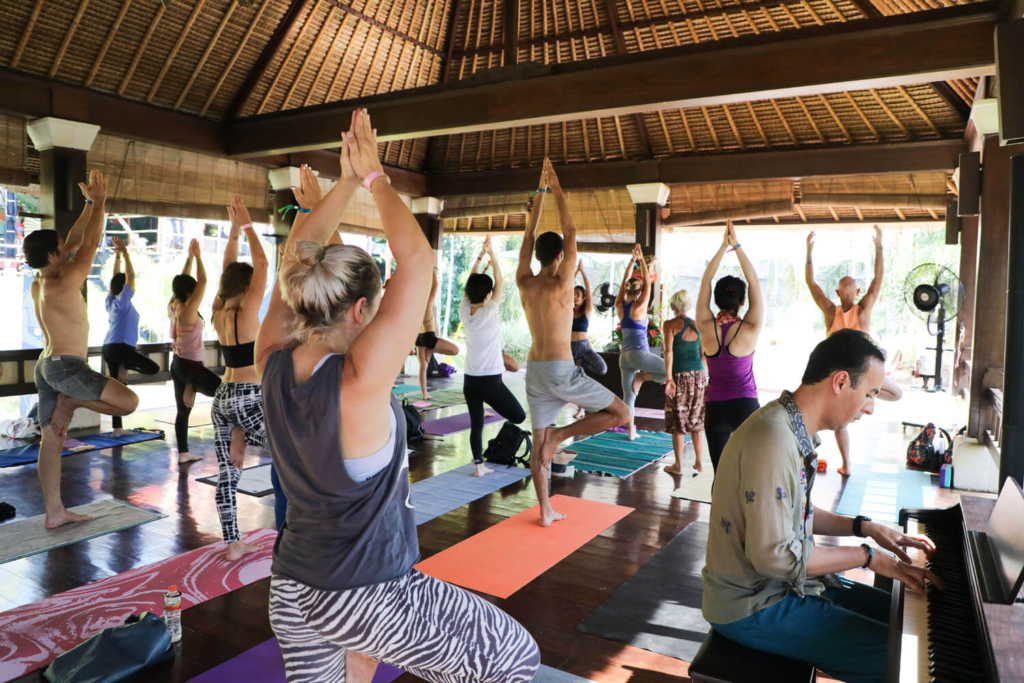 Seeking to rejuvenate, invigorate and enlighten participants, BaliFest emphasises exploration and renewal through wellness (yoga, nutrition and health workshops), activities (music lessons, art classes, excursions to local temples and spiritual sites) and real connection with fellow travellers. Learn capoeira, join a drum circle, experience sound alchemy or simply take in some of the amazing music by artists from around the world. Above all, get ready to participate and transform: BaliSpirit is a mind-expanding experience, without the mind-expanding substances.
balispiritfestival.com
[Photos – Left: Anna Bek, Right: Ulrike Reinhold]