';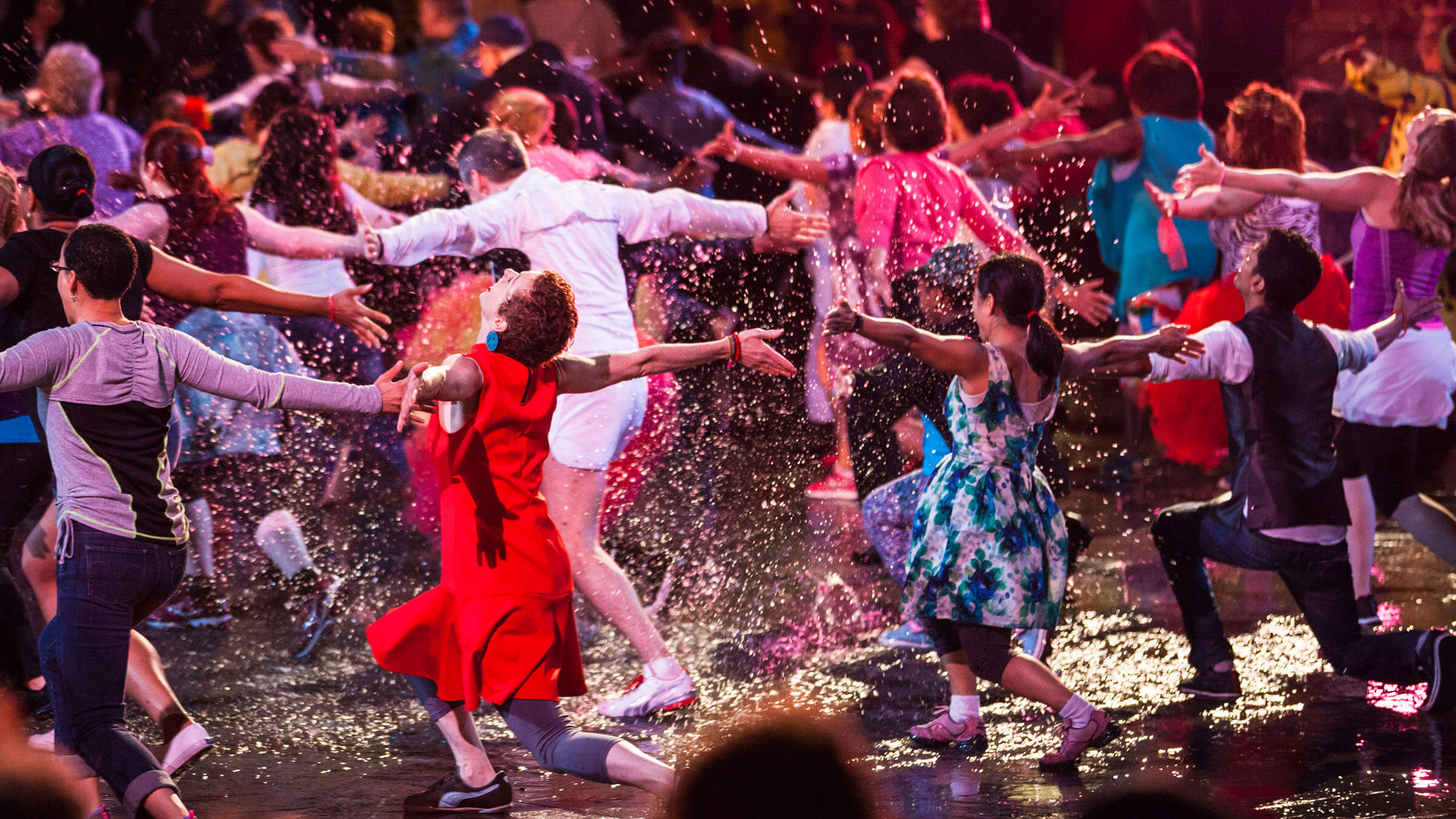 ;
Red Rooster
31 May – 2 June, 2018
Euston, Suffolk, England
Make your way to the grounds of historic Euston Hall …and be transported to the American South. On a music festival scene saturated with EDM, indie, pop and rock, this celebration of Americana is a refreshing detour from the expected.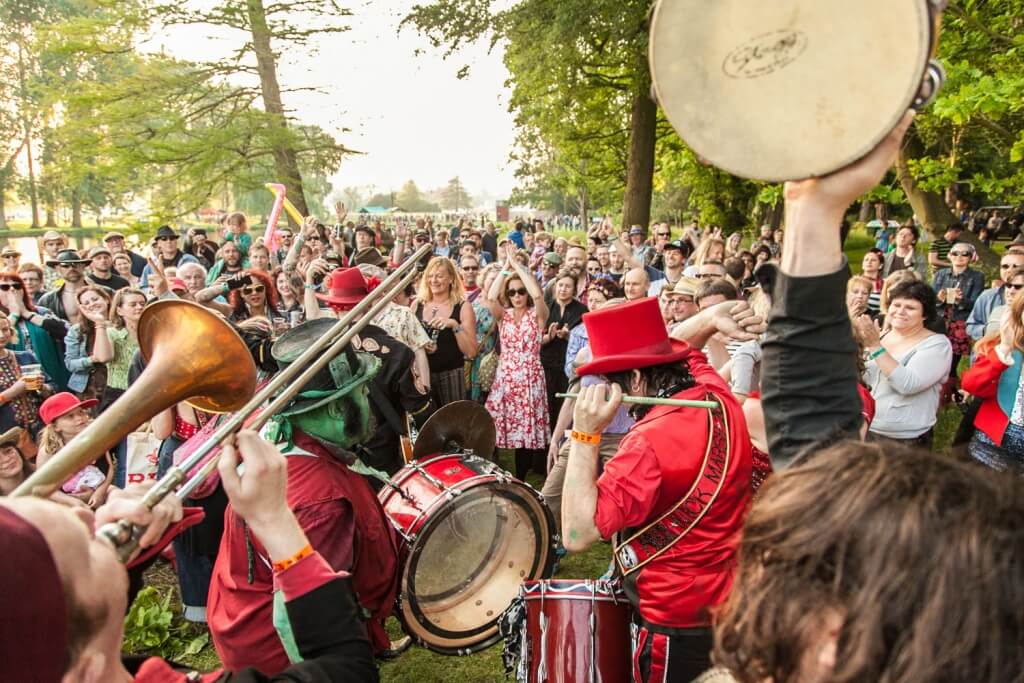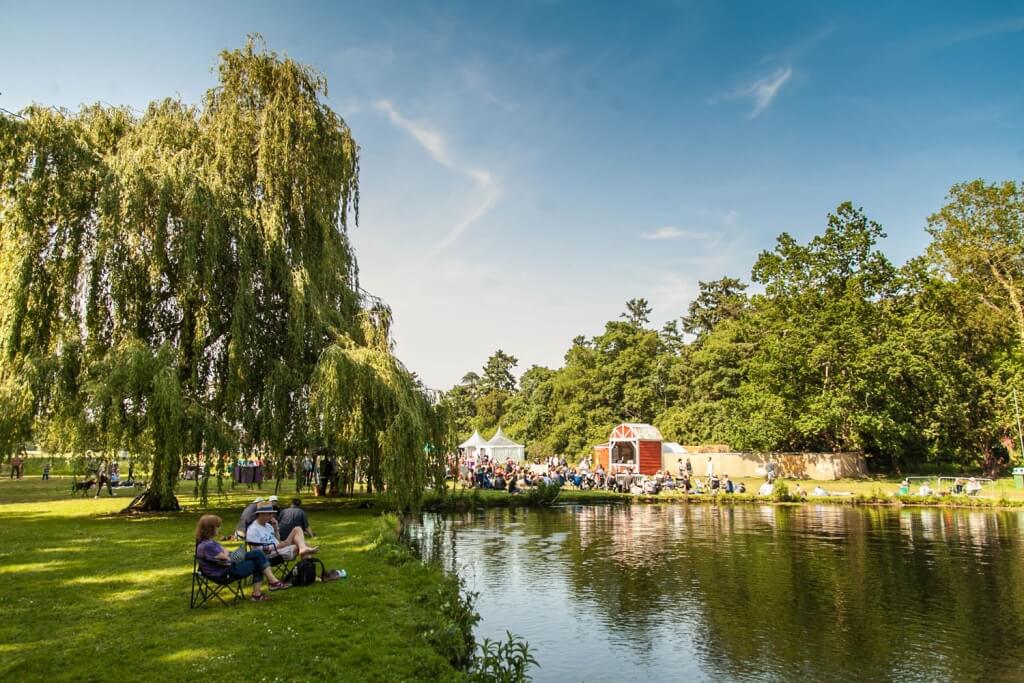 Get pumped for some of the most expressive music genres born and raised in the Deep South, from soul to blues, folk, country and R&B. Eli Paperboy Reed will be there with his 10-piece High and Mighty Brass Band, as will Pokey LaFarge, Alabama 3, Gill Landry, Daddy Long Legs, Yola Carter and more. Along with the sounds of the South, visitors can experience a taste of the southern USA with treats like smoky baby back ribs, fried chicken, ice cream sandwiches and spicy seafood à la New Orleans. Bring your tent or camper van, or book one of the festival's homey yurts and teepees, then settle in for the best hootenanny this side of the Atlantic.
redrooster.org.uk
Luminato Festival
6-24 June, 2018 
Toronto, Canada
Move over TIFF: for a Toronto festival that covers all the bases, Luminato is it. Part arts and culture event, part food fest and part discussion forum, Luminato takes over the city's parks, theatres and public spaces for an all-out celebration of creativity across three weeks in summer.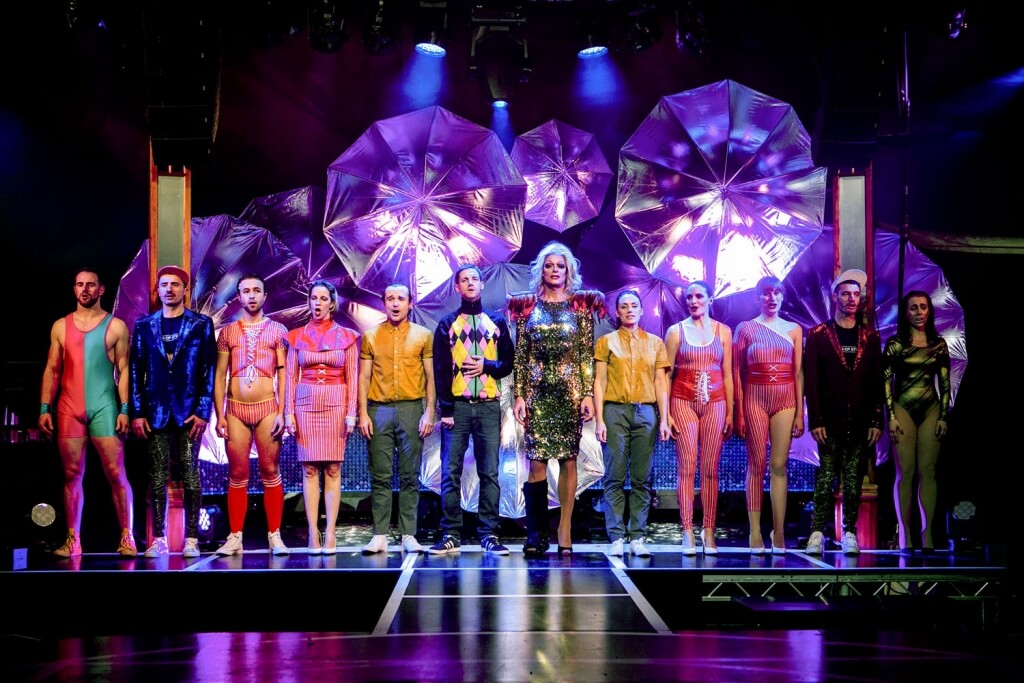 Expect everything from literary readings to culinary workshops, film screenings, visual art installations and performances galore, taking place in venues across Toronto and attracting huge names – we're talking Rufus Wainwright, David Byrne, Philip Glass – many of whom have been known create original works for the occasion. The festival frequently hosts world premieres of films, operas, plays, artworks and the like, making it an absolute must for fans of the performing arts. And the icing on the cake: many of the enlightening and entertaining events on offer are entirely free.
luminatofestival.com
[Photos – At left: ©  Fiona Morgan for THISISPOPBABY. At right: © Robert Etcheverry]
Sanno Matsuri
7-17 June, 2018 (TBC)
Tokyo, Japan
One of the three largest and most famous Shinto festivals in Tokyo, Sanno Matsuri honours the kami (Shinto gods) that protect the city – by parading them in their portable shrines through the streets of Tokyo.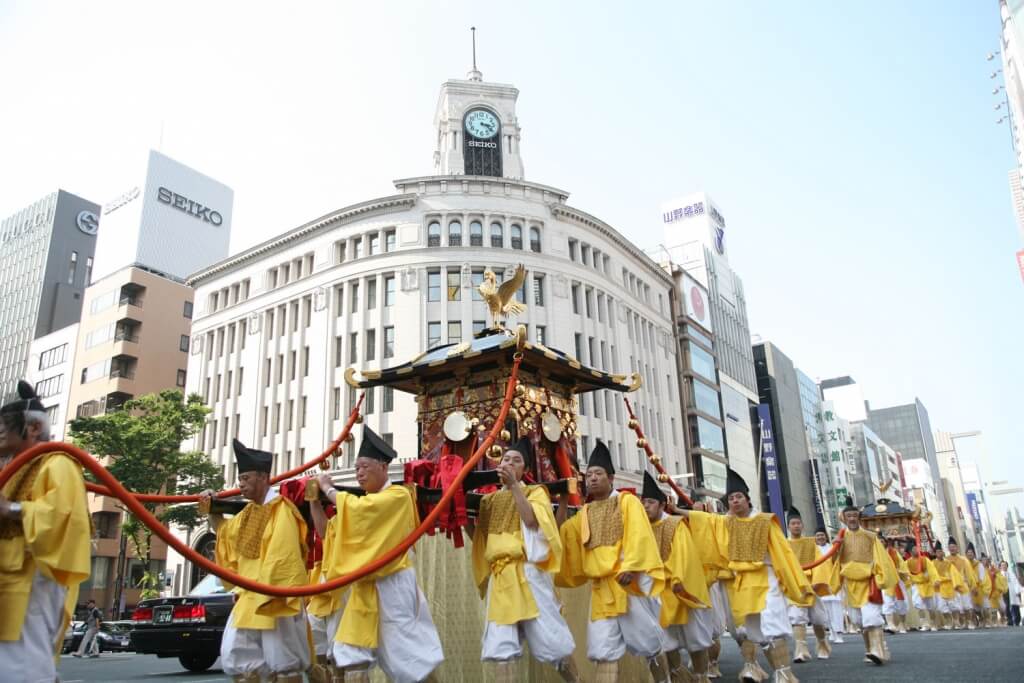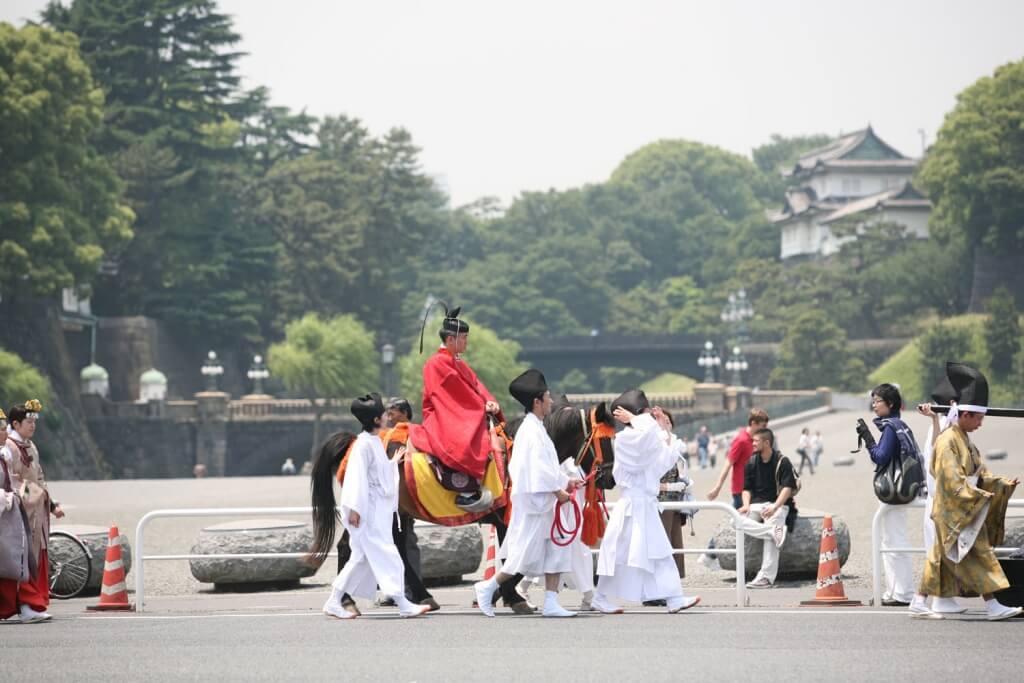 Celebrated for centuries, this cultural fete takes place every other year and sees hundreds of participants dressed in festive costumes parade through central Tokyo carrying mikoshi shrines, drums and traditional instruments. Dashi floats, riders on horseback and people dressed as Tengu goblins (believed to possess supernatural powers) add to the spectacle of the procession, which leaves from Hie-jinja Shrine at 8am and doesn't return until early evening. Throughout the week of the festival, ikebana flower arrangements add a floral touch to the festivities, while the chance to savour Japanese tea in the shrine garden provides a taste of tradition. Don't forget to do as the locals do, and walk through the giant rings made of thatch – a ritual thought to cleanse you of any sins unconsciously committed in the past half year.
jnto.go.jp
[Photos: © JNTO]
Queenstown Winter Festival
21-24 June, 2018 
Queenstown, New Zealand
Take a winter wonderland, then add a dash of athleticism and a heavy helping of fun-loving Kiwi spirit: that's the recipe for the Queenstown Winter Festival.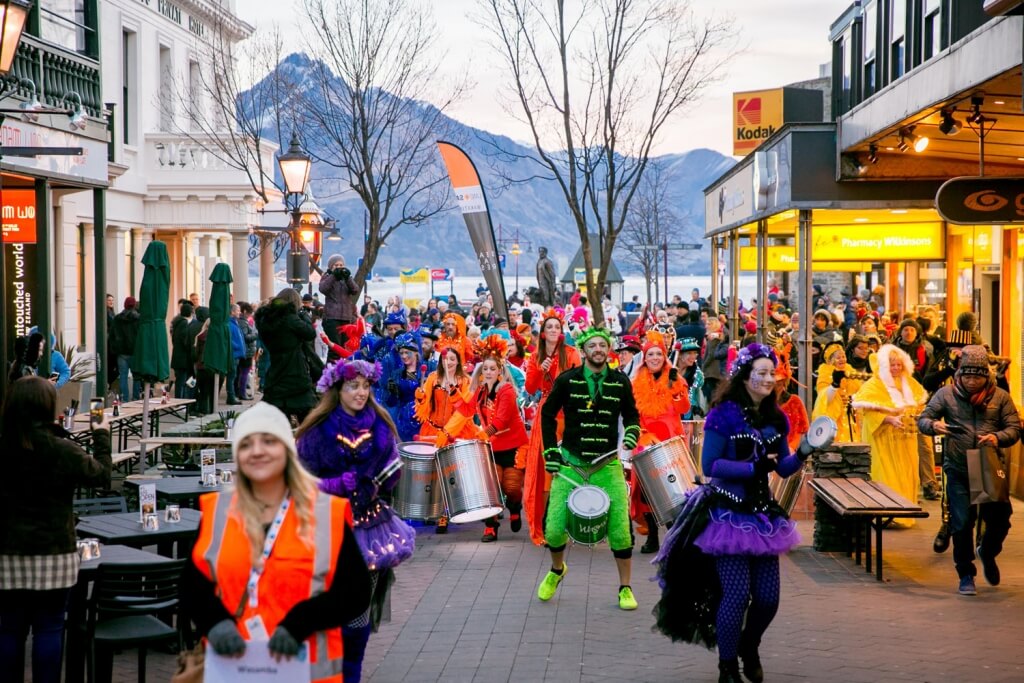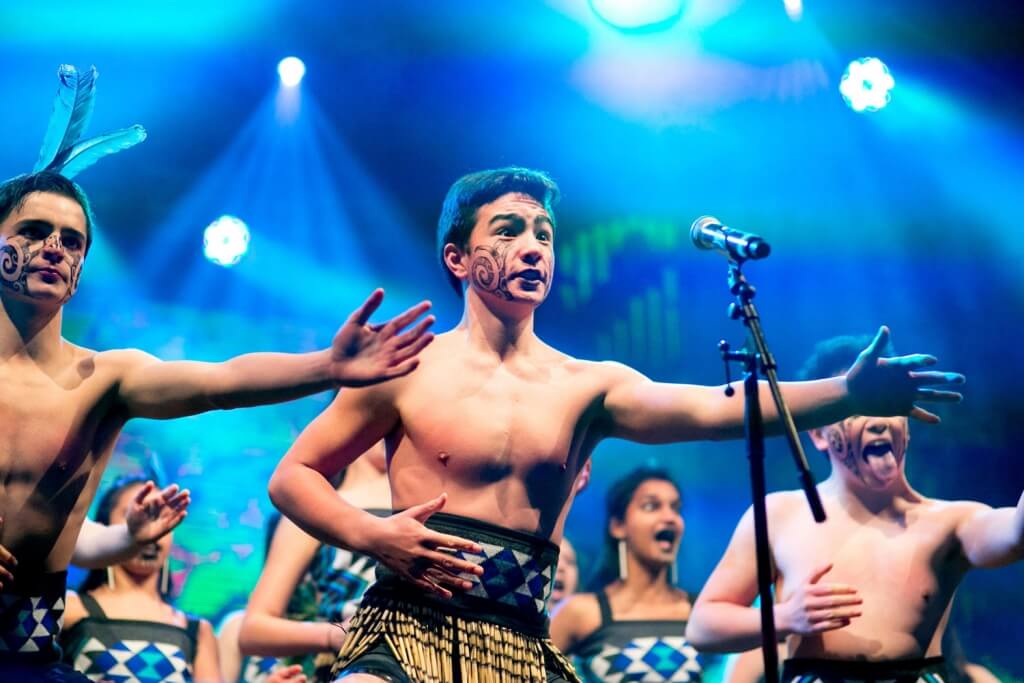 Jumpstarting with a free party and fireworks display, the ten-day affair hosts events both sporty (ice hockey, Frisbee golf, mountain-biking on snow) and social (jazz nights, comedy shows, street parties, a lakeside Mardi Gras fete) alongside some weird and wonderful to-dos, such as a cross-dressing "drag race" and Mountain Mayhem, in which participants skid down a snow-covered hill on suitcases. There's also an arts and crafts market, DIY workshops, musical acts and family-friendly activities, plus the opportunity to take to the ski pistes for more fun than you can shake a ski pole at.
winterfestival.co.nz
Rock in Rio Lisboa
23-24 and 29-30 June, 2018
Lisbon, Portugal
South America's premiere rock-out festival hops the pond and takes over Lisbon's Parque da Bela Vista across two weekends this June.
Catch Bruno Mars, Katy Perry, Hailee Steinfeld, Bastille, Muse, The Killers, Demi Lovato and more big-name and up-and-coming artists from around the world. In between headlining acts, festival-goers can visit the Pop District for an interactive taste of pop culture through arcade games, themed stores and performances in everything from movie cosplay to live musicals. There's also the Rock Street, which this year celebrates African music, art and culture with shows and exhibits; the Michelin Star Food Market, featuring demonstrations by star chefs like Alexandre Silva and Vitor Sobral; and the popular Pool Parties, complete with a DJ booth. With so much on offer, it would be easy to miss out on the historical, cultural and natural attractions Lisbon has to offer – but it would be a shame!
rockinriolisboa.sapo.pt
Check out our events search tool for more unmissable festivals around the world throughout the year.
Photo at top: Le Grand Continental® in Boston – Celebrity Series of Boston, May 2014. Courtesy of Luminato. Photo by Robert Torres.