';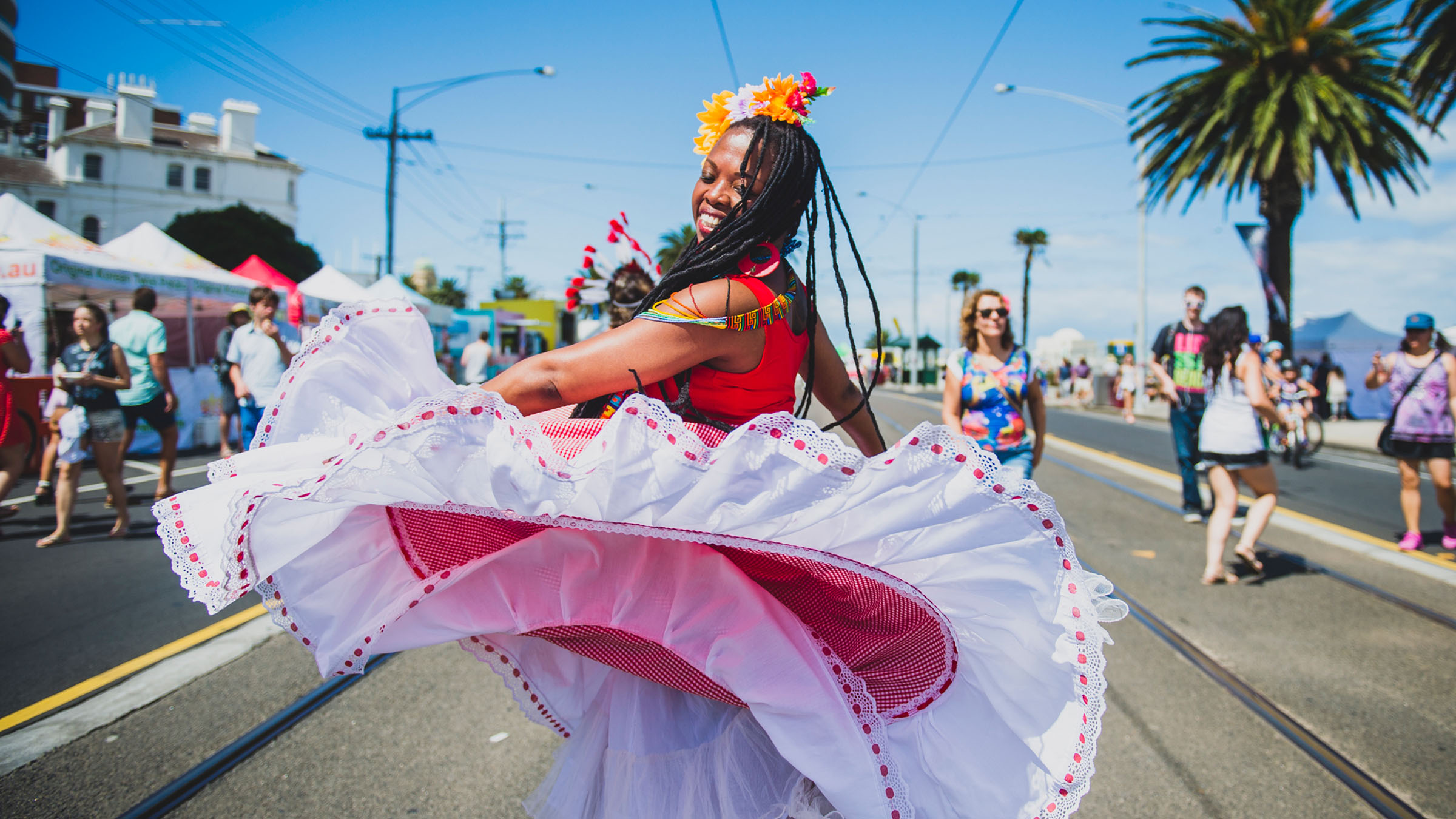 ;
Winterlude
Ottawa, Canada
31 January – 17 February 2020
In Canada, you don't brace for the cold – you embrace it. And there's hardly a better place to see Canadians turn the winter freeze into winter fun than at Winterlude.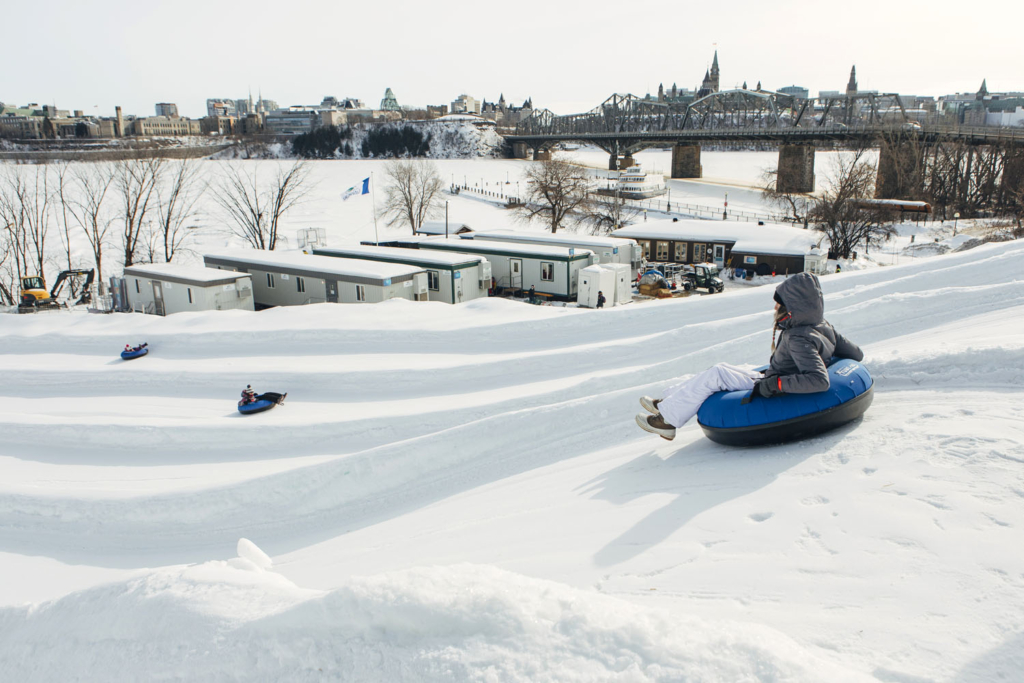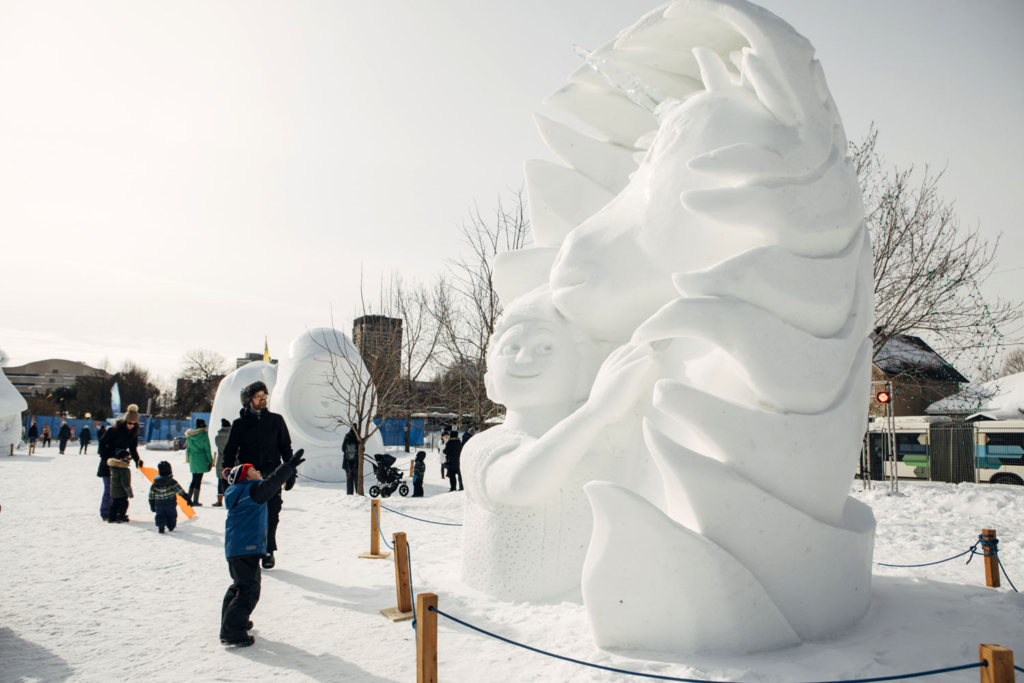 [Photos: Ottawa Tourism]
The holidays are over, the Christmas lights are gone, but that's no reason to hibernate – especially when there's a family-friendly (and almost entirely free) way to get out and enjoy the wintry atmosphere. Jacques Cartier Park is turned into a giant winter playground, complete with snow slides, zip lines snow sculptures and lessons in skiing, snowboarding and lacrosse. Sparks Street offers cultural highlights and an LGBTQ+ Pride programme, with a photography exhibition, carnival games and drag queen Ice Cabaret. There are culture walks and art activities in Downtown Rideau; Indigenous film screenings in the Glebe neighbourhood; an ice carving competition, gourmet food tours and DJ nights in the ByWard Market district; not to mention plenty of fun on the iconic Rideau Canal Skateway – the world's largest naturally frozen ice skating rink.
ottawatourism.ca
St Kilda Festival
Melbourne, Australia
9 February 2020
Does just thinking about winter make your blood run cold? If so, head the other direction entirely, and check out Melbourne's annual beach bash and musical blowout.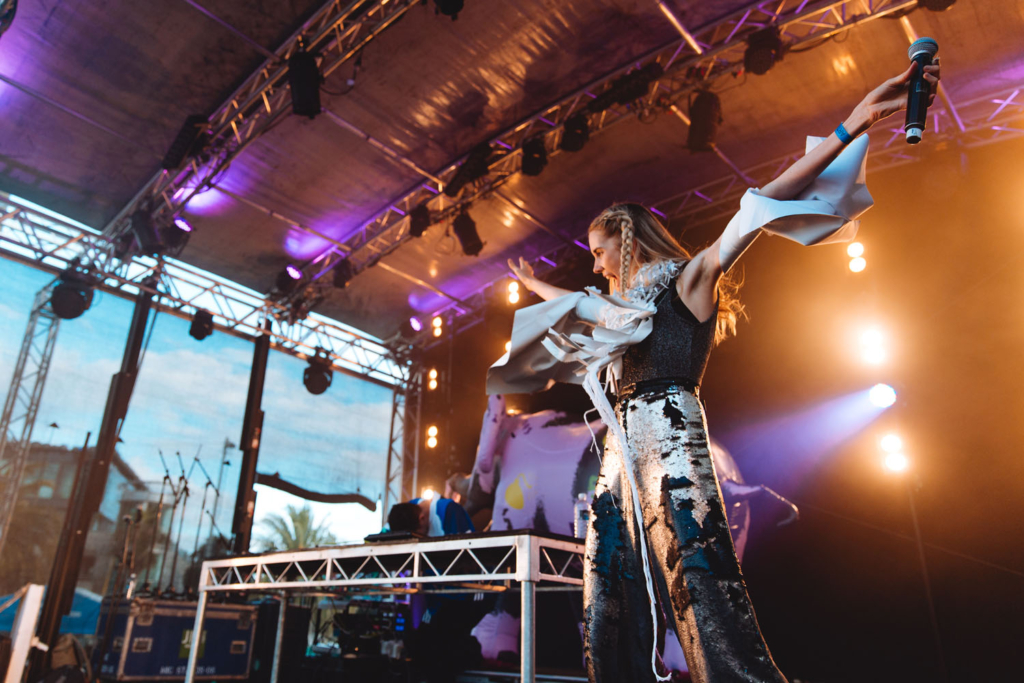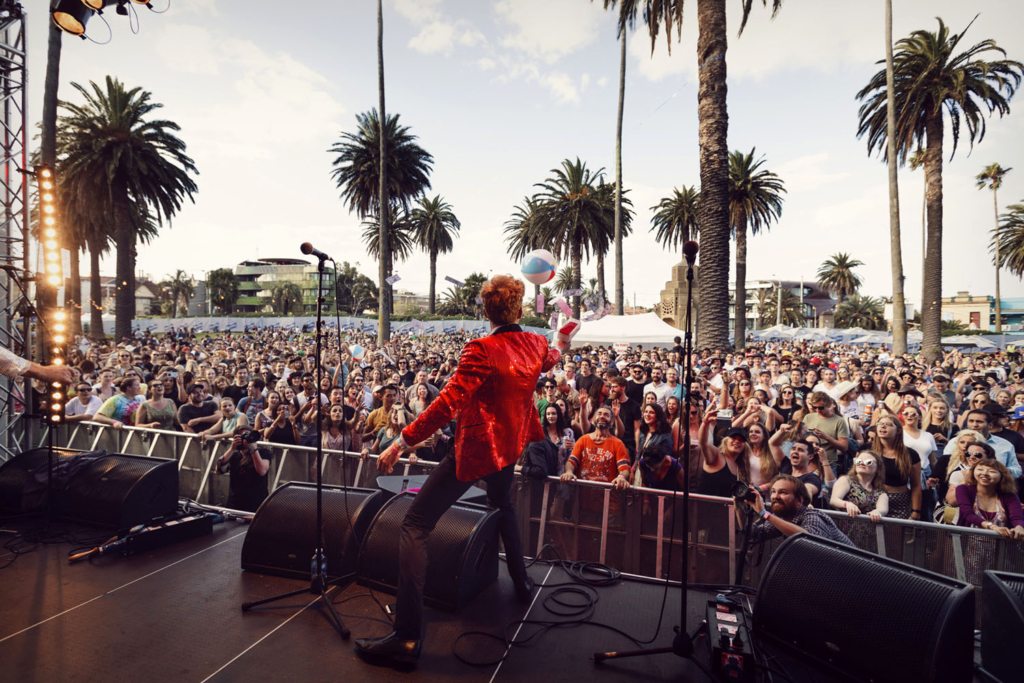 [Photo at left: Nathan Doran]
Celebrating its 40th edition in 2020, St Kilda Festival is Australia's largest music festival, welcoming more than 400,000 visitors who come to enjoy a line-up of over 60 bands and DJ sets, spanning hot local talent to big-name international acts. Expect carnival rides, food and shop stalls, dance performances, sporting events, workshops and multiple stages against the backdrop of the St Kilda Foreshore. Best of all, expect it to be completely free to attend.
stkildafestival.com.au
Losar
Tibet
24-26 February 2020
New Year may have come and gone in the Western world, but Tibetan Buddhists are just gearing up to celebrate new beginnings.
Perhaps the most important holiday on the Tibetan calendar, Losar is characterised by music, dancing, food and drink across 15 days of general merrymaking, as monasteries hold traditional ceremonies, and the streets echo with ancient Buddhist chants. Emphasis is placed on cleaning and purifying – both literally, by cleaning house, and spiritually through ceremonies – and feasts abound with specialties like dumpling soup and guthuk noodles, tasty fried bread called khapse shaped into donkey ears, and cup after cup of Tibetan butter tea, or po cha, as well as dough balls containing surprise fillings that are meant to reflect your character or fortune; a white item, like rice or salt, means you'll be lucky in the coming year, whereas chili pepper means you're talkative. The first three days of Losar are the most festive, and are not to be missed.
chinahighlights.com
La Fête du Citron
Menton, France
16 February – 1 March 2020
Looking to put some zest in your fest? This event in Menton, bordering Italy on the French Riviera, is all about taking lemons and making …lemon parades.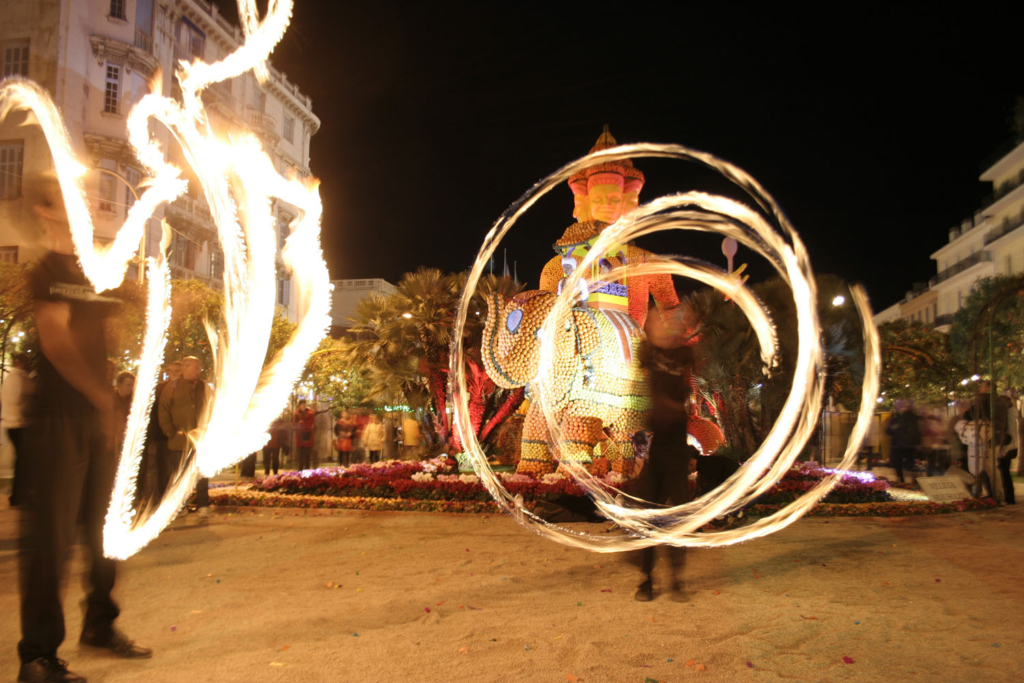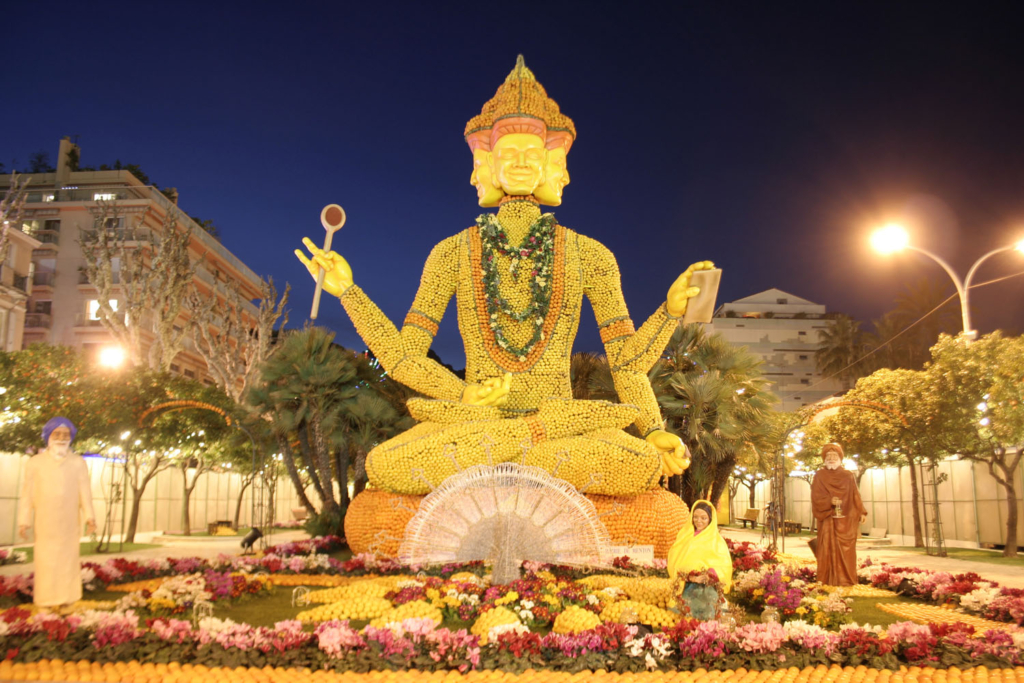 [Photos: Office de Tourisme Menton/Flickr]
2020 marks the 87th time this fruit-forward festival takes to the picturesque streets of Menton, infusing the city with energy and verve. The highlight is, of course, the series of day and nighttime parades which see giant floats – decorated with characters and scenes made entirely out of lemons and oranges – rolling through the city, surrounded by dancers, brass bands and eccentric performers. Visitors can also check out the Biovès Gardens to take in impressive citrus sculptures – made even more magical by night, when the gardens and their whimsical decorations are illuminated in a light and sound show. The theme for this year's festivities centres on creatures of the deep, so be on the lookout for whales, dolphins, mermaids and other inhabitants of the sea, real or artfully (and fruitily) imagined.
fete-du-citron.com
Carnaval de Oruro, Bolivia
Oruro, Bolivia
17-26 February 2020
Elaborate costumes, exuberant dancing, delectable treats: February is carnival time across South America, and it's not to be missed – especially in the Bolivian city of Oruro, which is known across the continent for its crazy carnival parties… and that's saying something.
Combining Spanish and indigenous religious traditions, and declared a "Masterpiece of the Oral and Intangible Heritage of Humanity" by UNESCO, Oruro's carnival festivities see 48 folkloric groups gather to make a pilgrimage to the Socavón Sanctuary, all the while moving to the rhythm of typical dances such as the diablada, the morenada and the caporales. The diablada is one of the most important, with dancers dressed as colourful devils being symbolically led out of hell by archangel Gabriel in order to face trial. Can't make it to Oruro? Check out these other vibrant Latin American carnaval festivities.