';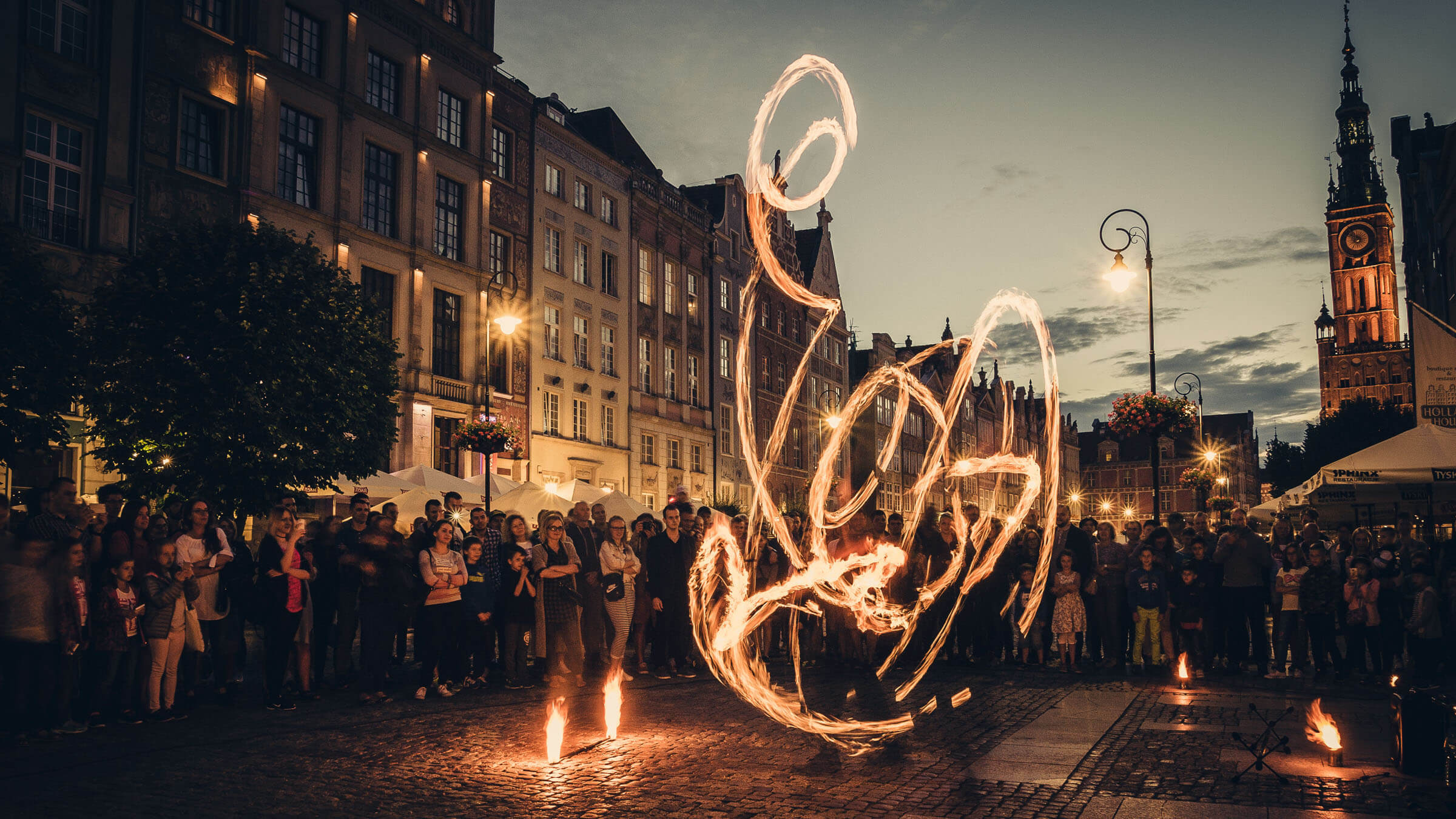 ;
Fête des Lumières
Lyon, France
5-8 December 2019
The city of Lyon knows how to keep a promise. In fact, their beautiful annual festival of illumination finds its roots in a spiritual pact nearly 4 centuries old.
370 years ago, the plague swept into Lyon. Desperate to save the city, the municipal councillors vowed to honour the Virgin Mary if Lyon was spared. It was – at least, to a certain extent – and thus a candlelight procession was held and offerings were made in the Basilica of Fourvière. In the centuries since, the tradition has become a major fixture on the Lyonnais calendar, first with residents placing candles in windows and on balconies, and, more recently, with extravagant light displays put on by renowned artists hailing from here and abroad. More than 70 light installations pop up across Lyon for the festival, shooing away the darkness of winter and revealing the city's streets, parks and landmarks – literally – in a different light.
fetedeslumieres.lyon.fr
Festival de Luces
Villa de Leyva, Colombia
6-8 December, 2019
In December, the charming heritage town of Villa de Leyva, about 3 hours northeast of Bogotá, also honours the Virgin Mary with a dazzling display of their own…
It may not be the darkest time of the year in Colombia, but the people of Villa de Leyva still light up the night with candles and lanterns on every balcony, terrace and sidewalk to commemorate the Immaculate Conception – and celebrate the official start of the Christmas season. On the cobblestone streets flanked by beautiful colonial architecture, the flickering lights are truly a sight to see, but don't miss the other attractions, such as festive choir performances, exhibitions and grand fireworks displays. Tip: Grab a seat on the central town square during the afternoon of 7 December, to ensure the best views of the night's fireworks – a truly impressive spectacle put on by the country's top pyrotechnic innovators.
villadeleyva-boyaca.gov.co
Big Mountain Music Festival
Phetchaburi, Thailand
7-8 December 2019
Forget the Full Moon Party – this is the festival for in-the-know travellers looking to experience the best of the authentic Thai music scene.
Surging visitor numbers have turned this once-minor event into one of the biggest musical happenings in Southeast Asia – and the region's largest outdoor music festival. As a result, they've had to move from the eponymous Big Mountain (Khao Yai) to the Kaeng Krachan Country Club Phetchaburi, which houses 9 stages hosting 200 acts during the event. Here, popular Thai genres like Luk-Thung country music and Moh-Lam folk ditties combine with rock, pop, electronica and indie tunes, spanning acts both local and international for a festival with wide appeal – but a strong sense of place.
bigmountainmusicfestival.com
Contact Winter Music Festival
Vancouver, Canada
27-28 December 2019
Can't make it to Southeast Asia, but still craving your music festival fix this December? Try this 2-day EDM fest on Canada's west coast.
Winter days might be short, but nights are long at Contact – which, thankfully, is held indoors at Vancouver's BC Place stadium. Expect non-stop techno beats spanning genres from big room house to trance, trap and rap, along with incredible technical productions, pyrotechnics and lighting effects. With names like Major Lazer, Kaskade and Tiësto headlining, the 2019 definition is definitely going to be out of this world.
contact-festival.com
The Taste of Tasmania
Hobart, Tasmania, Australia
28 December – 3 January 2019
Summer is just warming up Down Under – dive into those summer vibes by paying a visit to Australia's biggest and longest-running festival of food and wine.
Scenic waterfront views, live concerts, street performers, al fresco movie screenings and, of course, plenty of gourmet food and drink to go around – this is why locals and visitors have been coming back to the festival every year since 1988. The best way to enjoy the fest? Grab a glass of Aussie wine and a plate of the tastiest regional products, and take a seat on the harbour to watch the boats sail by as you savour the summer. Life is good indeed.
thetasteoftasmania.com.au