';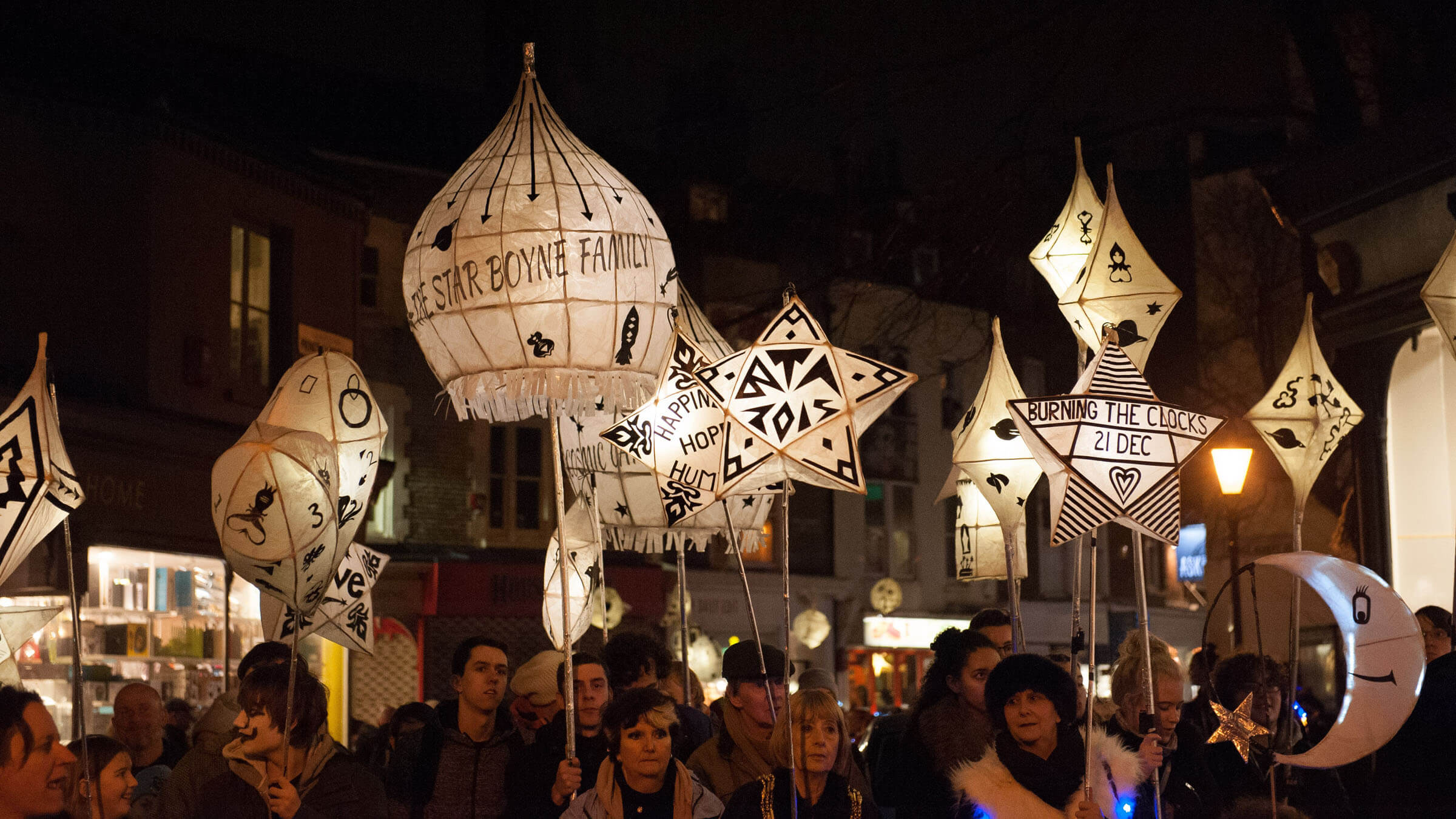 ;
Christkindlimarkt
23 November – 24 December, 2017
Zurich, Switzerland
Winter markets are a holiday must-do in Europe, but if you're already shivering at the thought of being outdoors this December, head to Zurich, where the main train station is transformed into one of Europe's largest indoor winter markets – and maybe one of the swankiest, too.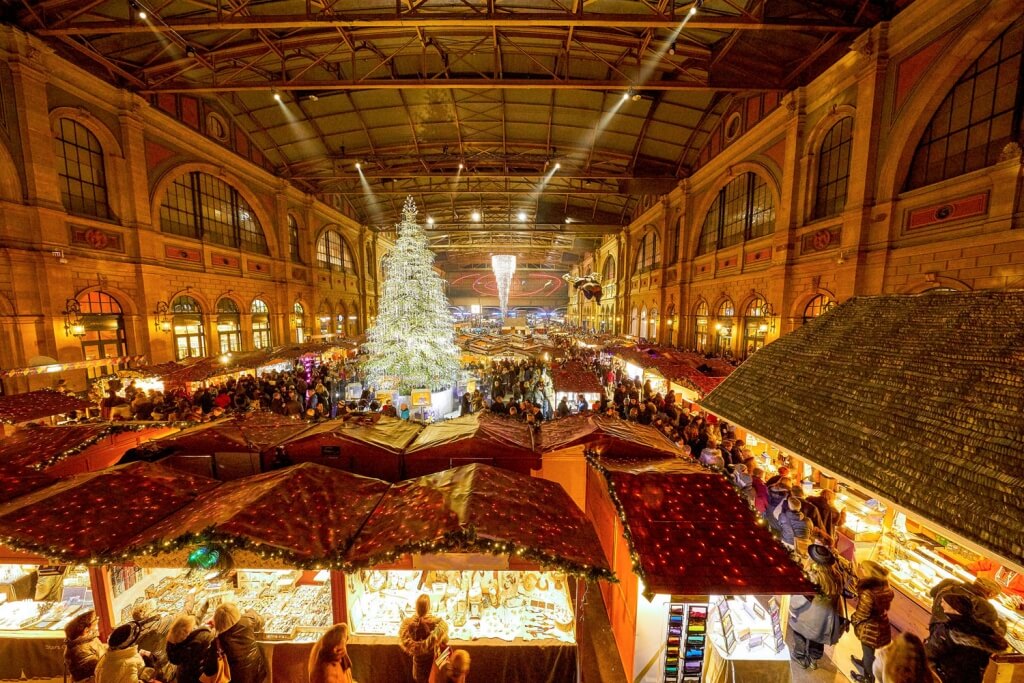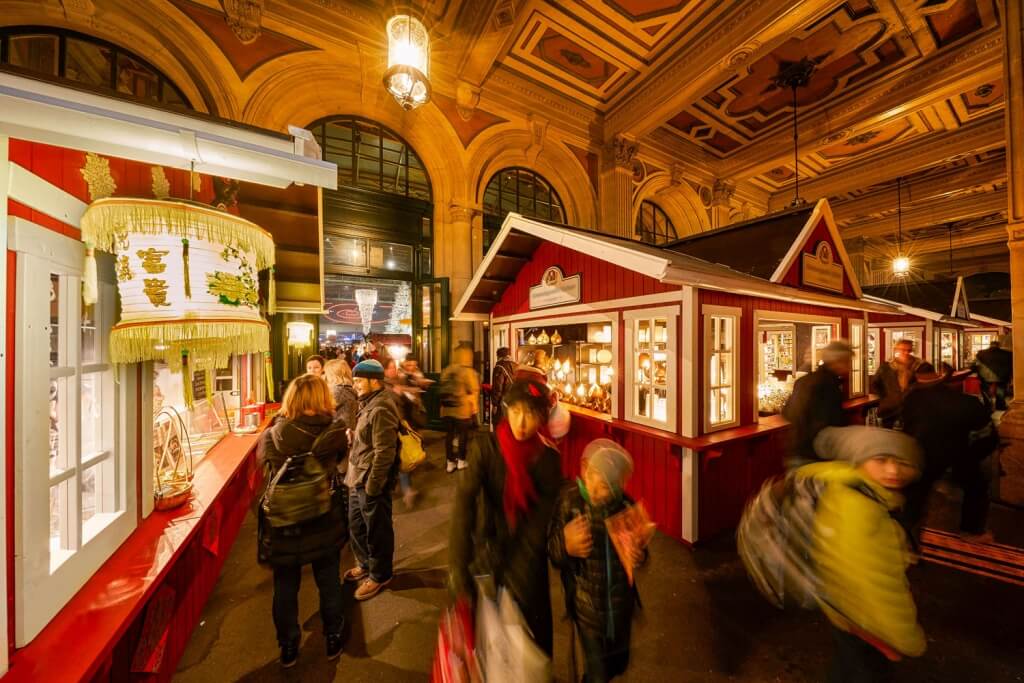 We're talking light displays, carolling choirs and 7,000 Swarovski crystals dangling from a 15-metre Christmas tree, all against a backdrop of the historic 19th-century train station. Grab a mug of warm spiced wine and peruse the more than 100 quaintly decorated stalls peddling everything from Swiss culinary specialties to handmade Nepalese scarves and delicate Tiffany glasswares. While grown-ups shop for holiday gifts, kids can enjoy face-painting, riding the carousel and visiting with good ole St Nick. Who said Christmas shopping had to be a chore?
christkindlimarkt.ch
[Photos: OK Christkindlimarkt]
Timaru Festival Of Roses
1-3 December, 2017
Timaru, New Zealand
December tends to be the time for poinsettias to shine – but in this Kiwi town, about 2 hours south of Christchurch, a different blossom gets its day in the sun.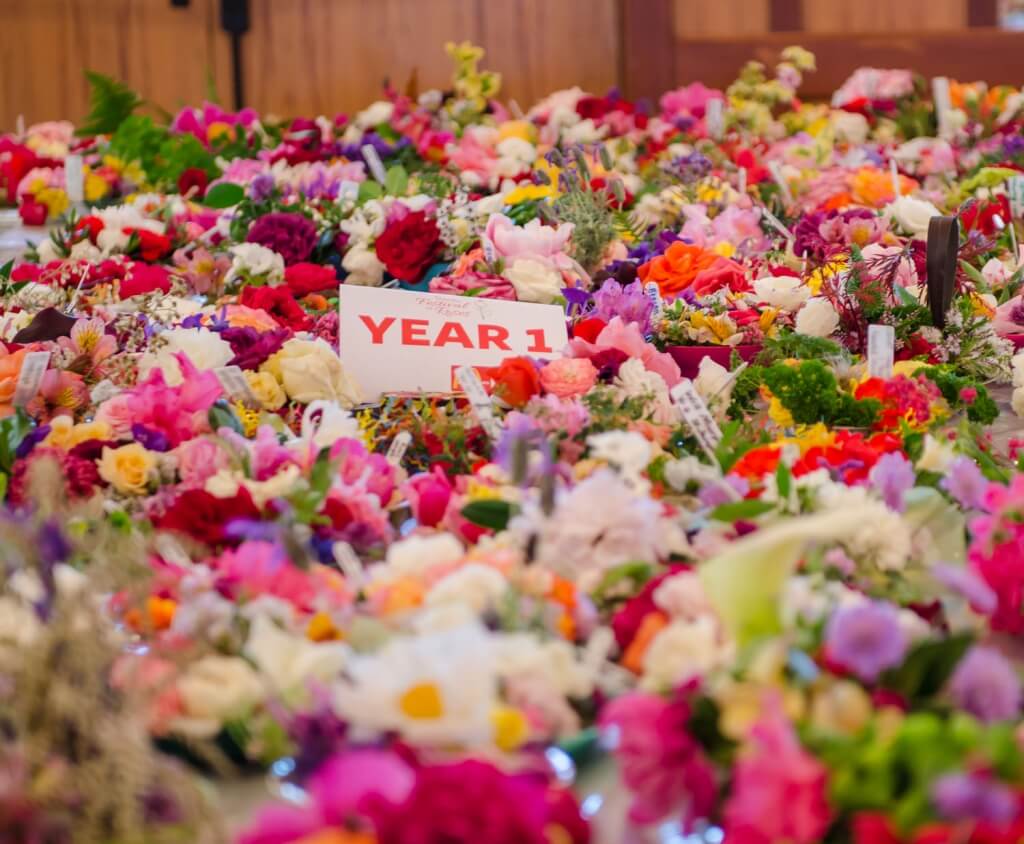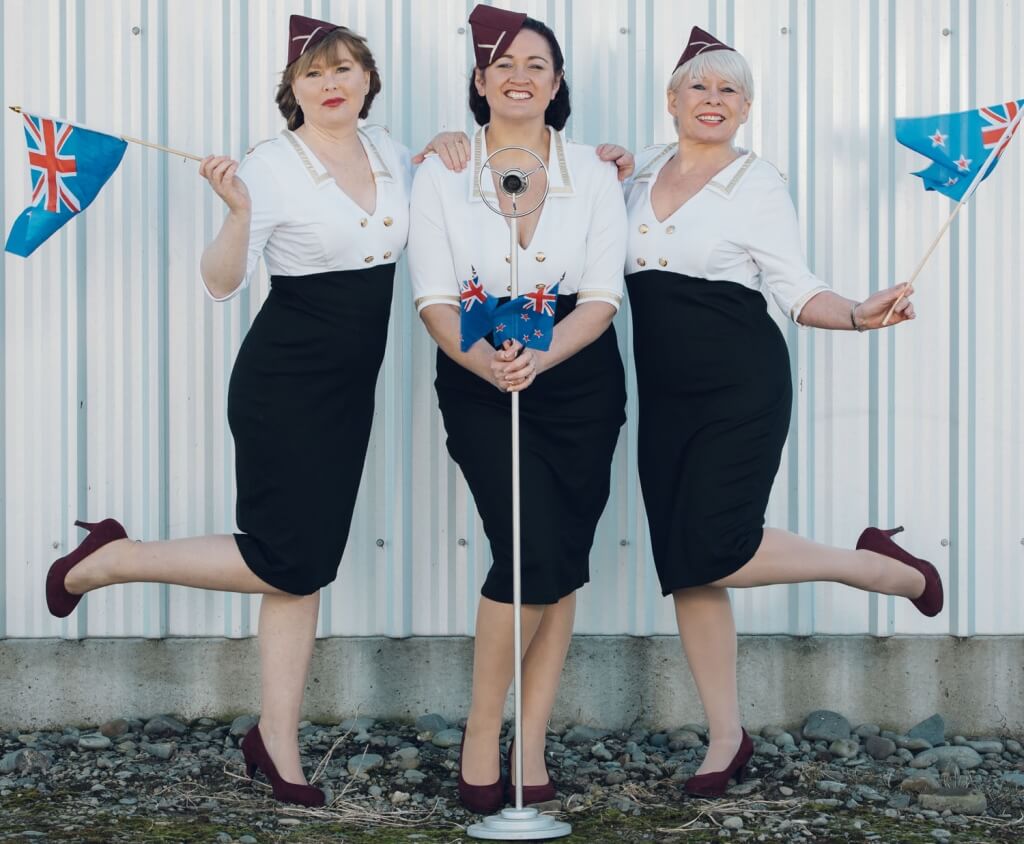 Naturally, botanical fans are spoiled for choice here with an impressive array of flower-related events, from the main rose show itself to floral art installations, garden tours and a shop window decorating contest. The highlight, however, comes on the last day, when a Christmas-themed market pops up, peddling food, flowers and handicrafts in a festive atmosphere. A full line-up of entertainment – including music, cultural displays and even presentations of Romeo and Juliet in the gardens – ensure a rosy time for all ages.
festivalofroses.co.nz
Burning The Clocks
21 December, 2017
Brighton, England
Sick of consumerism? Looking for an inclusive winter festival for people of all ages and beliefs? Just want to watch things burn? This might be the perfect seasonal event for you.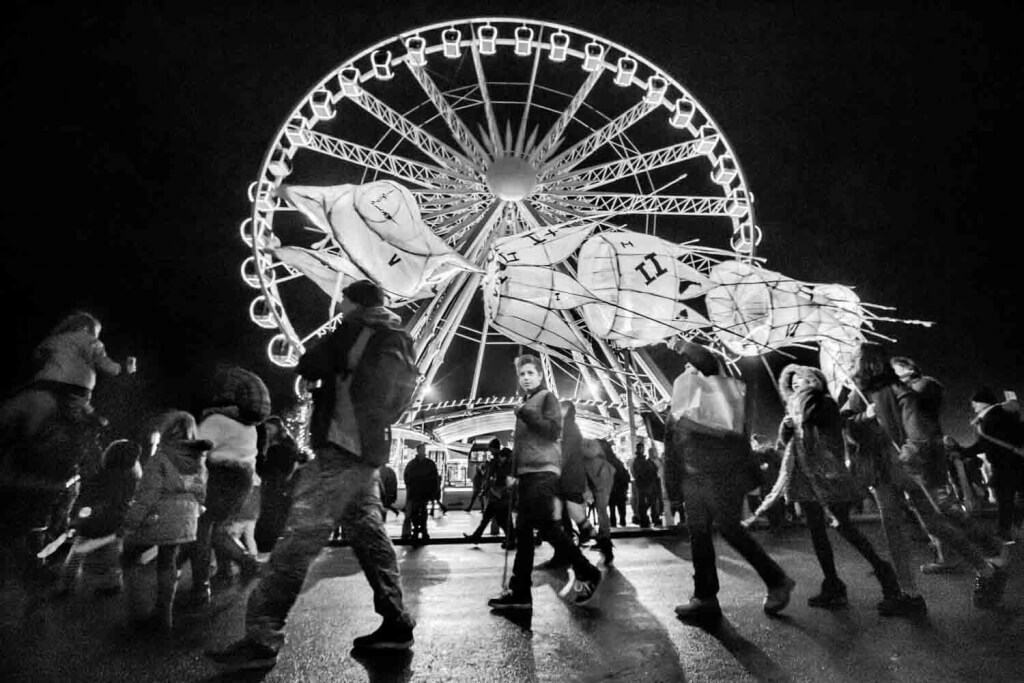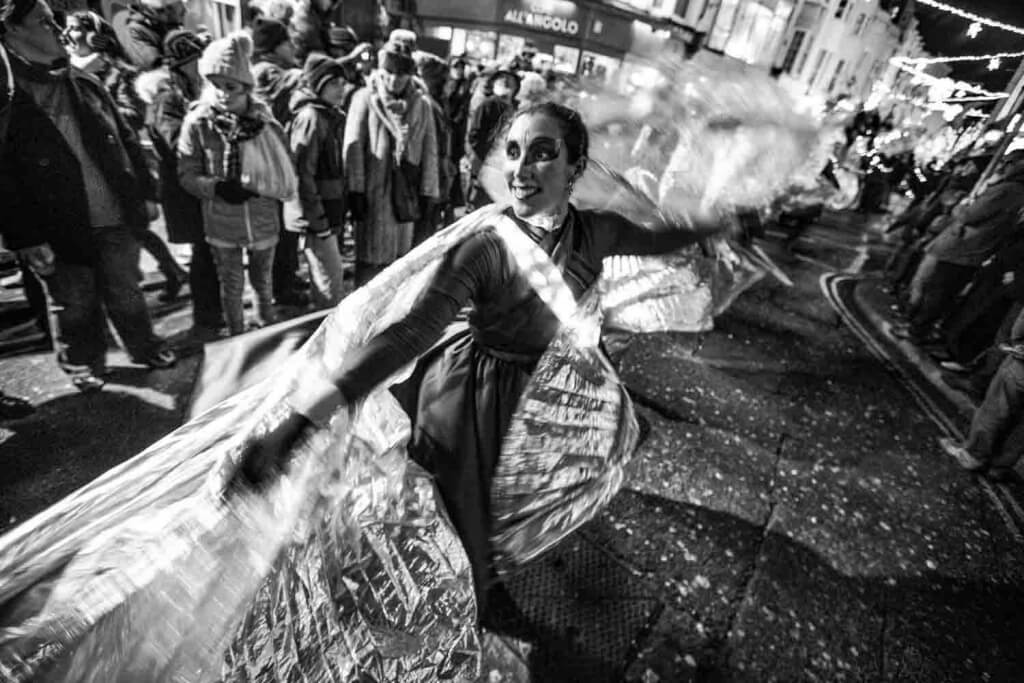 Founded in 1994 by community arts organisation Same Sky, Brighton's Burning the Clocks is a celebration of art and light held each year during the winter solstice. Thousands of participants march in procession through the city with handmade paper lanterns – and thousands more gather to watch – ending at the beach where a great bonfire awaits. One by one, the lanterns are tossed into the fire, their floating embers symbolising the release of hopes and dreams for the coming year.
samesky.co.uk
[Photos: Heather Buckley]
Universo Paralello
27 December 2017 – 3 January, 2018
Praia de Pratigi, Brazil
Make the trek through the Brazilian highlands to a remote coconut farm on Pratigi Beach …and enter an alternate reality.
This, the land of maté and hallucinogenic ayahuasca tea, is the birthplace of the Brazilian trance scene, with its other-worldly music intended to put listeners in a dreamlike state. But despite the trance music and free-form movements, this isn't just a beach dance party; expect a small town to pop up on the festival grounds, complete with showers, yoga, massage therapies, holistic healing rituals, even a flea market – and when your stomach rumbles, head to the 24-hour food court featuring victuals by professional chefs and culinary experts. Inherently pro-arts and -environment, Universo Paralello also offers art installations, exhibitions, interactive workshops and ample opportunity for intercultural exchange, as well as a sustainable ethos that informs every aspect of the festival infrastructure, from the water system to the recycling programme.
universoparalello.org
SnowGlobe Music Festival
29-31 December, 2017
South Lake Tahoe, California, USA
Not so into sweating it out in Brazil? Then wrap up warm and head to snowy Lake Tahoe, where you can ski and snowboard by day, then get down to everything from electro pop to hip hop by night.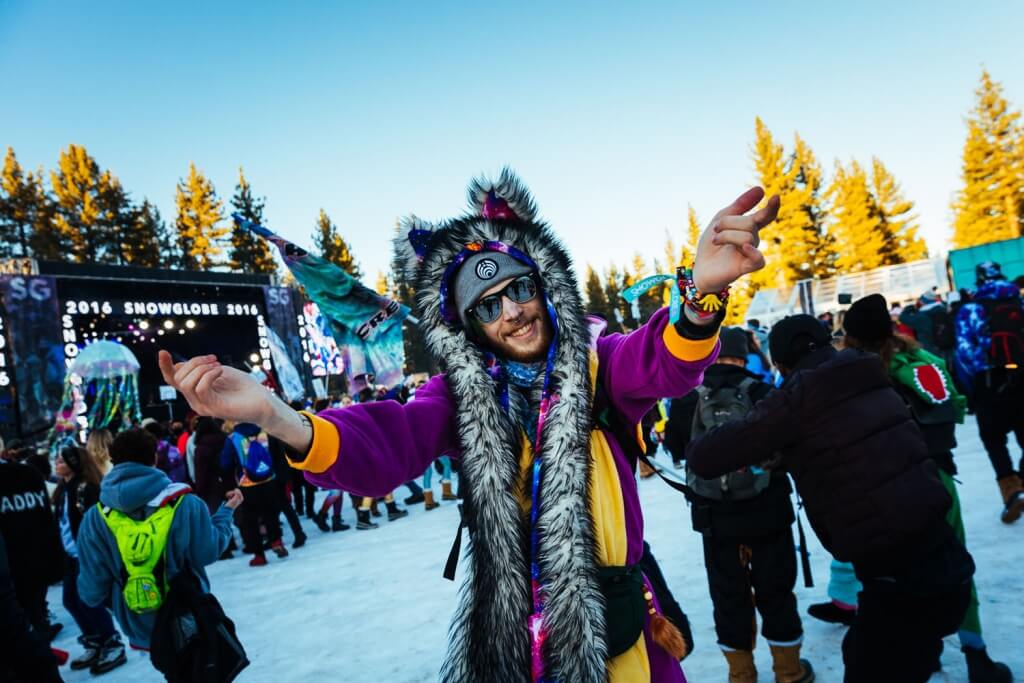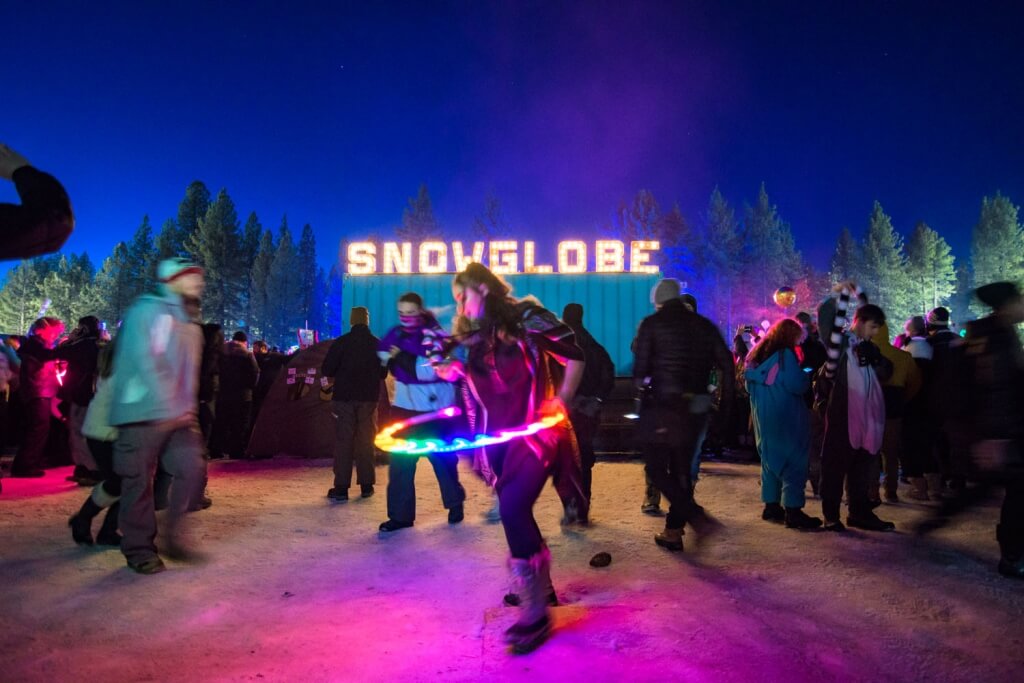 SnowGlobe sets out to be the coolest winter music festival around, starting with its location at one of the most scenic mountain resorts in the US, and extending to its crowd-pleasing line-up, with 2017 headliners including the likes of Dillon Francis, Porter Robinson, Travis Scott and Zedd. When the DJs aren't spinning, pro snowboarders are swooshing down the ramp beside the main stage, showing off their trickiest moves, and graffiti artists are creating live works right before your eyes. Festival-goers meanwhile have their pick of fresh powder at several ski resorts near the festival grounds. Whatever you do, don't leave the family behind – kids aged 10 and under get in free.
snowglobemusicfestival.com
[Photos: Alex Dunne/Hatchery 17]
Check out our handy Events Tool for more festival highlights around the world in November, December and beyond.
[Photo at top: Nigel Goddard]
It's almost December already! What are you most looking forward to doing this winter?