';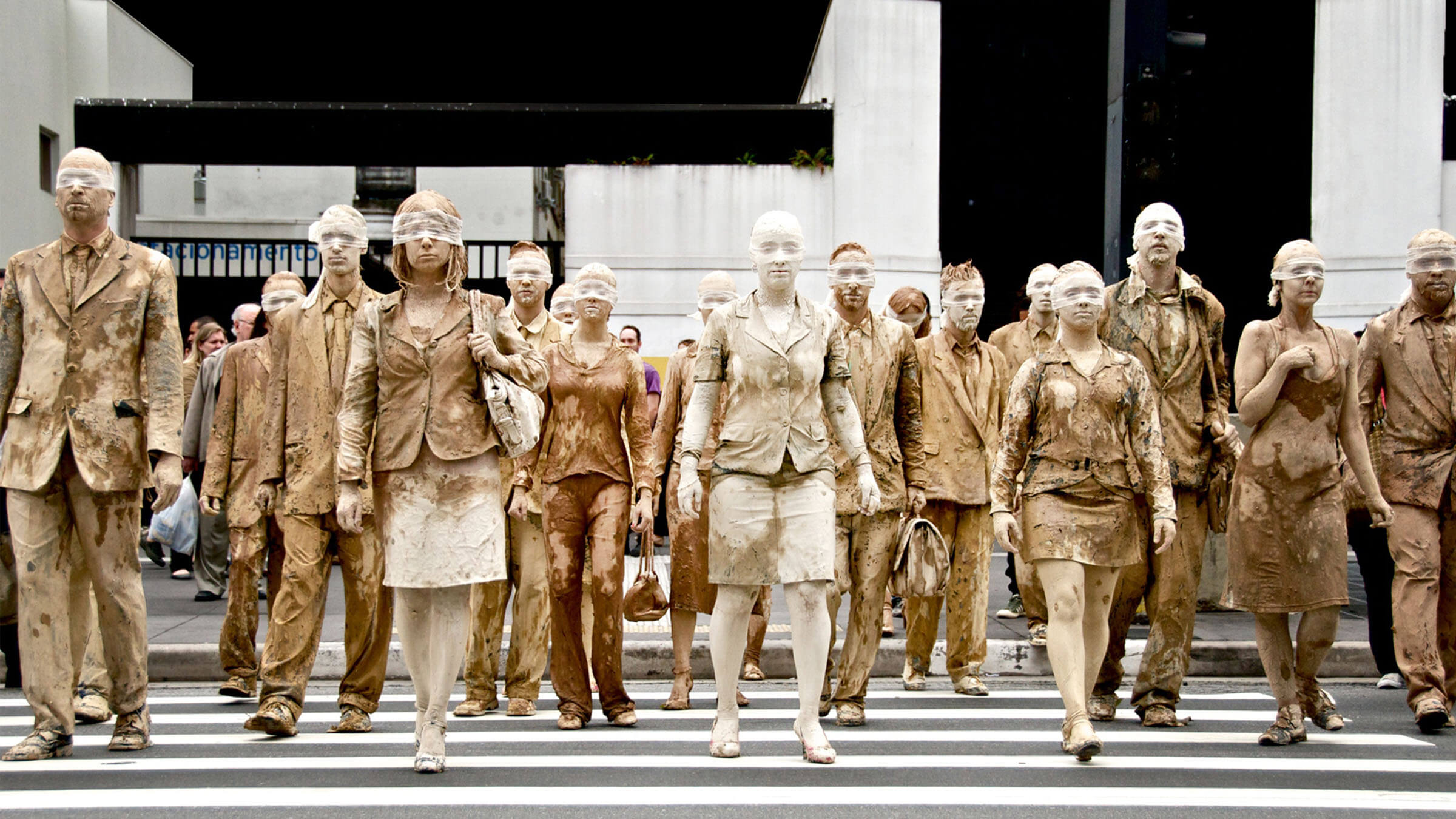 ;
Melbourne International Film Festival (MIFF) 
Melbourne, Australia
2-19 August 2018
Founded in 1952, the Melbourne International Film Festival is not only the premier screen event in Australia, but also one of the oldest film festivals in the world.
The 2018 edition will draw cinematic talent from across the globe, highlighting the works of celebrated directors like Lucrecia Martel (Zama), Vivian Qu (Angels Wear White) and Michael Pearce (Beast), not to mention the directorial efforts of actors Paul Dano (Wildlife) and Ethan Hawke (Blaze). Of course, MIFF is known as a champion of local creatives, so expect to catch screenings of established and emerging Australian talent, such as Nash Edgerton (Mr Inbetween) and Gabrielle Brady (Island of the Hungry Ghosts) as well. Between screenings, don't miss the glittering galas and after-parties, plus lectures by film industry insider Adrian Wootton and film writer Wendall Thomas. There's even a Cage-A-Thon, showing a playfully curated mix from the Nicolas Cage canon. "What will be the ratio between classic-Cage, underrated-Cage and WTF-Cage?" the MIFF website asks. Come and find out for yourself.
miff.com.au
Edinburgh Festival Fringe
Edinburgh, Scotland
3-27 August 2018
25 days. 300 venues. 50,000 performances. 2 million spectators. This is the world's largest festival of the arts, encompassing everything from ballet to improv comedy, opera to street performers, plays to musical concerts – all from established artists to up-and-coming talents.
As you might expect from an arts event of this size and scope, the Fringe truly offers something for everyone. You've got your street performers – musicians, living statues, portrait artists – taking over the Royal Mile and the Mound Precinct. You've got exhibitions – photography, paintings, crafts and other visual arts – hosted in galleries and museums across the city. And you've got performances – cabaret, theatre, dance, comedy, musicals, orchestras, children's shows and more – setting up shop in just about every theatre, concert hall and basement bar in town. You'll want to take it all in, but you can't. What you can do is plan your Fringe experience and make the most of this massive celebration of the arts and entertainment.
edfringe.com
[Photos © Edinburgh Festival Fringe Society]
George Town Festival
George Town, Malaysia
4 August – 2 September 2018
The capital of Penang and the second-largest city in Malaysia, George Town is one of the country's major cultural centres – as well as home to one of the foremost art events in Southeast Asia.
Established in 2010 to celebrate the city's designation as a UNESCO World Heritage Site, George Town Festival has since grown into a formidable force on the Asian arts festival scene. Artists descend from near and far with performances, collaborations and installations – some of which have been created especially for the event. Attractions run the gamut from contemporary theatrical productions to photography exhibitions, orchestral performances, film screenings, art installations, street shows and dance presentations, in addition to interactive workshops, creative talks and even a market where visitors can browse innovative products and new ideas. Don't miss the line-up of free events, but be aware that many require prior registration via the festival website.
georgetownfestival.com
Tango Buenos Aires Festival
Buenos Aires, Argentina
9-22 August 2018
Buenos Aires is always enamoured of its iconic dance, but never more so than during the month of August, when the city pulls out all the stops for its annual tango celebration.
You'll find tango film screenings, dance classes, recitals and milongas, including the opening event – an alfresco milonga that sees tens of thousands dancing cheek-to-cheek in the streets. Need a breather? Attend presentations, talks and book launches. Ready to put on your dancing shoes? Watch the Tango World Championships to see how it's really done, then try the world's most passionate dance for yourself. Even the kids can get involved, with dedicated children's events deigned to keep the tradition alive among the next generation.
festivales.buenosaires.gob.ar
Outside Lands
San Francisco, California, USA
10-12 August 2018
Party by the Golden Gate Bridge? You won't want to miss it when music, food and the visual arts take over the Golden Gate Park for 3 days of eating, drinking and making merry.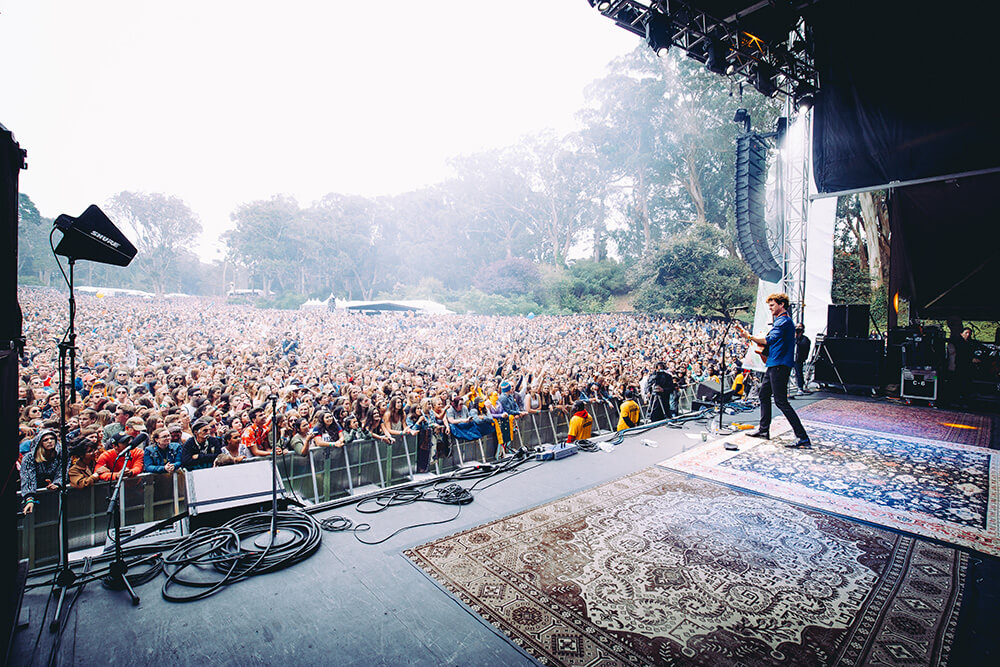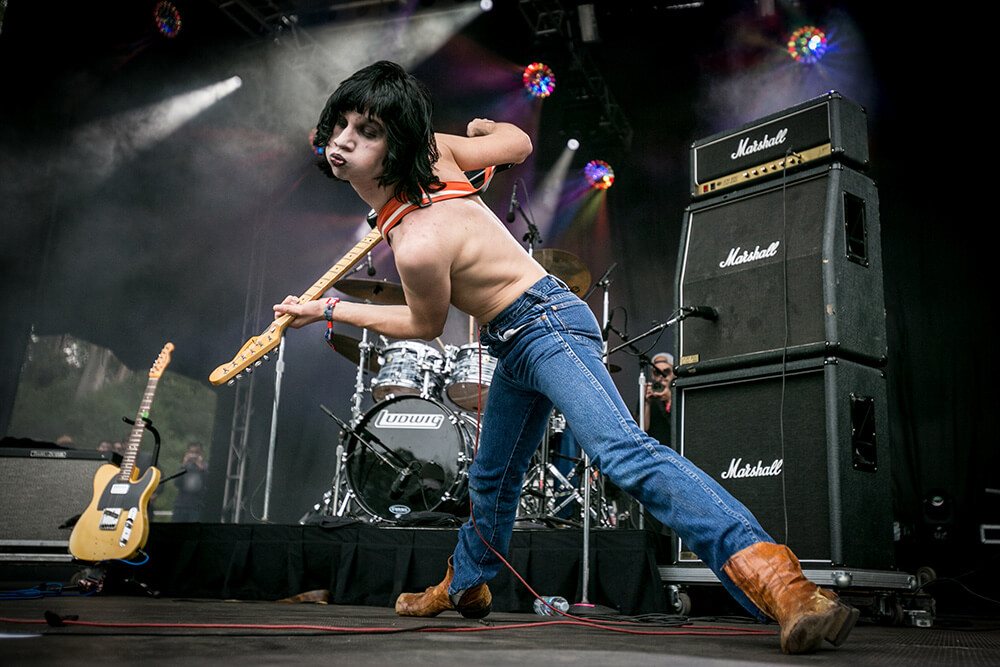 Where else can you take in bold-name acts (like The Weeknd, Janet Jackson, Portugal. The Man and Florence + The Machine), chow down on quirky San Fran foodie creations (think BBQ oysters, truffled grilled cheese, or porcini mushroom donuts), sample more than 100 different wines and local beers, take in pop-up art installations, and recharge in the Digital Detox Center, a tranquil, smartphone-free environment full of hammocks and typewriters (for composing messages the old-fashioned way)? Nothing comes to mind, so we're coming here.
sfoutsidelands.com
[At Top: George Town Festival. Photo © Eduardo Bernardino]