';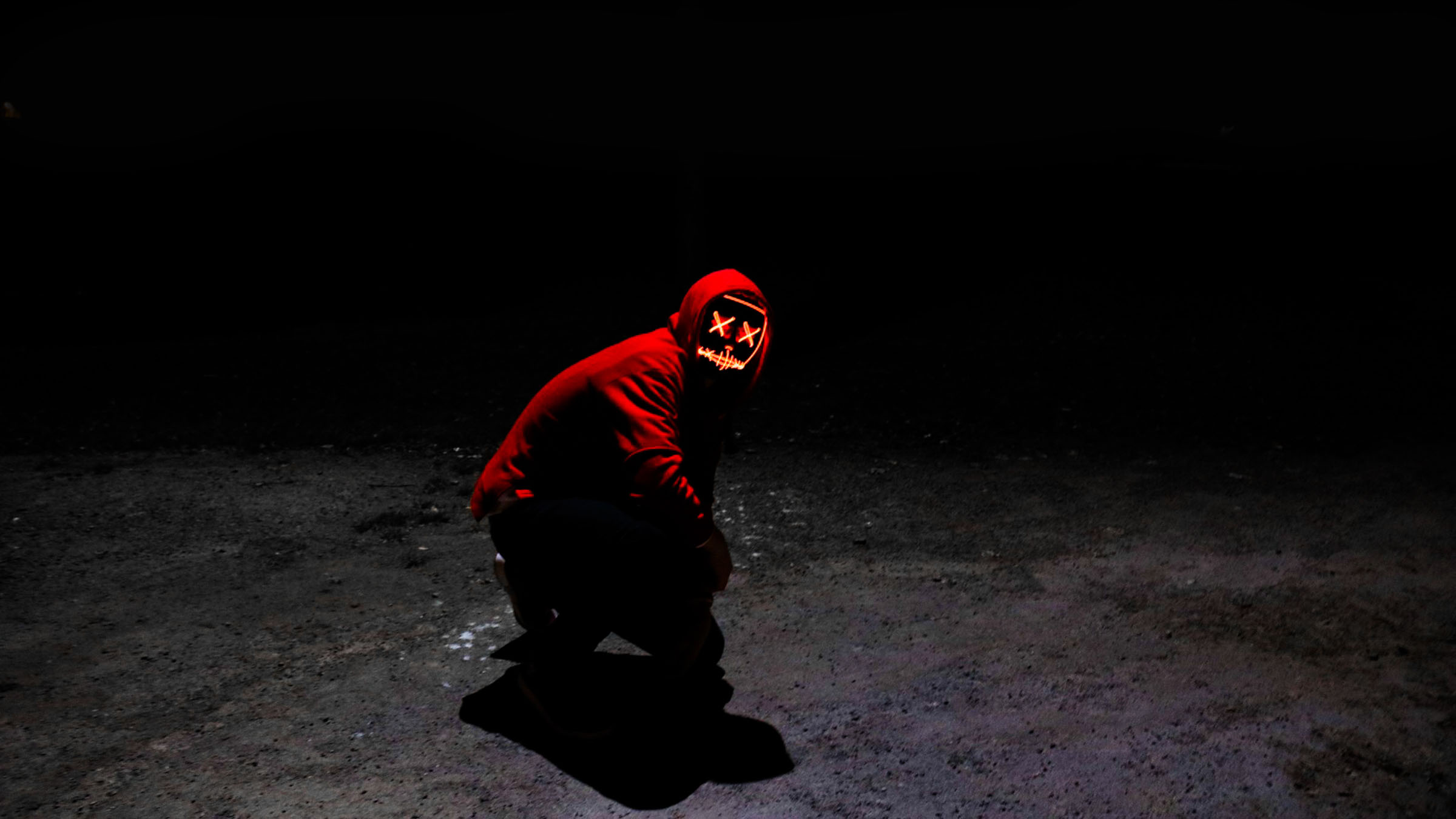 ;
Throughout the history of cinema, certain names have been synonymous with terror, famous for haunting our dreams with their spine-tingling tales. In the past, Sam Raimi, Wes Craven and Alfred Hitchcock were the go-to filmmakers for fright fests, but who are the current directors giving us chills on the big screen? We nominate 10 frightfully good filmmakers who are either breaking through or already established as the best new names in horror.
Jordan Peele 
About three years ago, you might have gotten puzzled looks if you described Jordan Peele as a major player in the horror genre, given that he first came to notoriety as part of the successful comedy duo Key and Peele. That all changed with 2017's Get Out, a terrifying horror movie that had something unsettling to say about race relations in America. The intelligent script and masterful direction secured four Oscar nominations, with Peele winning Best Screenplay. He has since become a leading light on the big and small screens, directing 2019's Us and hosting the new The Twilight Zone series reboot. He's also producing the upcoming Candyman remake, along with the horror series Lovecraft Country which debuted in August.
Ari Aster 
Horror has always been about pushing boundaries. Audiences ran screaming from showings of Psycho in the '60s, while numerous horror classics have even been banned in certain countries throughout the years. Ari Aster continues that tradition with his stunning, breathtaking and often disturbing stories. Aster first gained international attention with Hereditary, a divisive film that appalled and enthralled in equal measure, telling the story of a mother (Toni Collette) whose family is haunted by a sinister presence. He followed that up with last year's Midsommer, a Wicker Man-inspired pagan nightmare (when the poster simply features star Florence Pugh weeping, you know you're in for a wild ride). Still only 34, Aster plans to put his audiences through the wringer even more with his next film, an as-yet-untitled four-hour "nightmare comedy".
Jennifer Kent
Some filmmakers change the game not just for their genre, but for cinema as a whole. Believing that the world of directing was closed to women, Jennifer Kent started out as an actor; however, the urge to create her own films led her to work with artists such as Lars von Trier, and in 2014 make the indie Australian hit The Babadook. Kent brought very personal issues to this dark story, confronting the trauma of grief and difficulties of motherhood through the prism of a ghoulish children's book character that comes to life. Her next film, The Nightingale, was a revenge thriller that explored harrowing abuse and violent retribution in colonial Tasmania. Currently tipped to adapt the novel Alice + Freda Forever, Kent is a unique voice whose work deserves to be on everyone's radar.
Charlie Brooker
Some find horror in the supernatural, but British satirist Charlie Brooker has found that the biggest chills can come from stories much closer to real life. His hit series Black Mirror, an anthology show inspired by the likes of The Twilight Zone and Tales of the Unexpected, examines our obsession with technology (the 'Black Mirrors' of the title) and takes that addiction to unsettling extremes. A writer and producer whose work has been directed by the likes of Jodie Foster and featured stars such as Daniel Kaluuya and Miley Cyrus, Brooker took technology further in Bandersnatch, an interactive 'choose your own adventure' film distributed by Netflix as part of the Black Mirror series. With society showing no signs of turning away from our 'black mirrors' any time soon, Brooker's insight will continue cutting to the heart of pop culture for a while to come.
Robert Egger 
Anyone who has seen the work of Robert Egger will know what we mean when we say the American director's work is not your usual fare. Both his debut, 2015's The Witch, and follow-up, The Lighthouse, dive into psychological terror, mythology and sexuality in ways that leave audiences breathless. These films are wild tales that leave questions dangling perilously, establishing him as a storyteller who truly wishes to mess with your mind. We wait with bated breath for his next project, medieval revenge thriller The Northman starring Nicole Kidman.
Nia DaCosta 
We turn our attention to a filmmaker who is forging the future of horror, by reviving the past. DaCosta made an impression with her debut Little Woods, a tense thriller starring Tessa Thompson and Lily James. From there, she was hired to direct this month's Candyman, a sequel to the horror classic which is also produced by Jordan Peele. DaCosta will not just be making an impact in horror, as she is slated to direct the sequel to Captain Marvel, but the potential success of Candyman may mean the filmmaker is not done with the horror genre just yet.
Andy Muschietti 
How do you reinvent a horror staple? That was the task set before Andy Muschietti as he took beloved Stephen King book and TV series IT to the big screen. The Argentine filmmaker, who works alongside his producer sister, Barbara, first came to prominence in 2013 with the scary hit Mama starring Jessica Chastain, and was picked to bring the delayed IT Chapters One and Two to life. The resulting duo of films were a resounding success, reinventing the terror of Pennywise The Clown, and proving that the often low-budget area of horror can be effective when given a large scale.
Karyn Kusama
While US director Kusama has directed in a number of genres, including Charlize Theron sci-fi Æon Flux and drama Girlfight, she became known as a name to watch in horror thanks to the 2009 cult hit Jennifer's Body. Fusing ghoulish tropes with a smart and funny script, the film has grown a devoted fan base over the years on social media. She followed that up with the critically praised horror The Invitation, and psychological thriller Destroyer, both of which showcased her ability to create unsettling narratives and build tension. She is currently producing and directing the pilot for Yellowjackets, a survival horror TV show with Juliette Lewis and Christina Ricci, taking her reputation for scares to the current US TV revolution.
Adam Wingard
When someone's filmography begins with the titles Home Sick, Pop Skull and A Horrible Way to Die, there's little doubt about their strongest genre. Making his debut in his mid-20s, 37-year-old Wingard's breakthrough came with 2011 invasion horror You're Next, the low-budget hit that earned the filmmaker a reputation with fans, which was only strengthened with 2014 thriller The Guest, starring Dan Stevens. Having directed the 2016 sequel Blair Witch, and the film adaptation of anime Death Note for Netflix, Wingard is now taking on much bigger monsters as the director of the forthcoming Kong vs. Godzilla.
Ben Wheatley
Some filmmakers are so distinct that they seem to forge their own truly original style. Over the past decade, Ben Wheatley has told a number of stories that find terror in relatively humble locations. Making his name with the British hit Kill List, set in the world of contract killing, Wheatley would see further success with black comedy Sightseers and psychedelic period horror A Field in England. His films leave a lasting impact, delving into the darkest subject matter without ever feeling exploitative, and drawing unique performances from famous names – as he did with Tom Hiddleston in 2015's High-Rise. He can be next seen following in the footsteps of the Master of Suspense, Alfred Hitchcock, in his adaptation of the thriller Rebecca starring Lily James and Armie Hammer.