';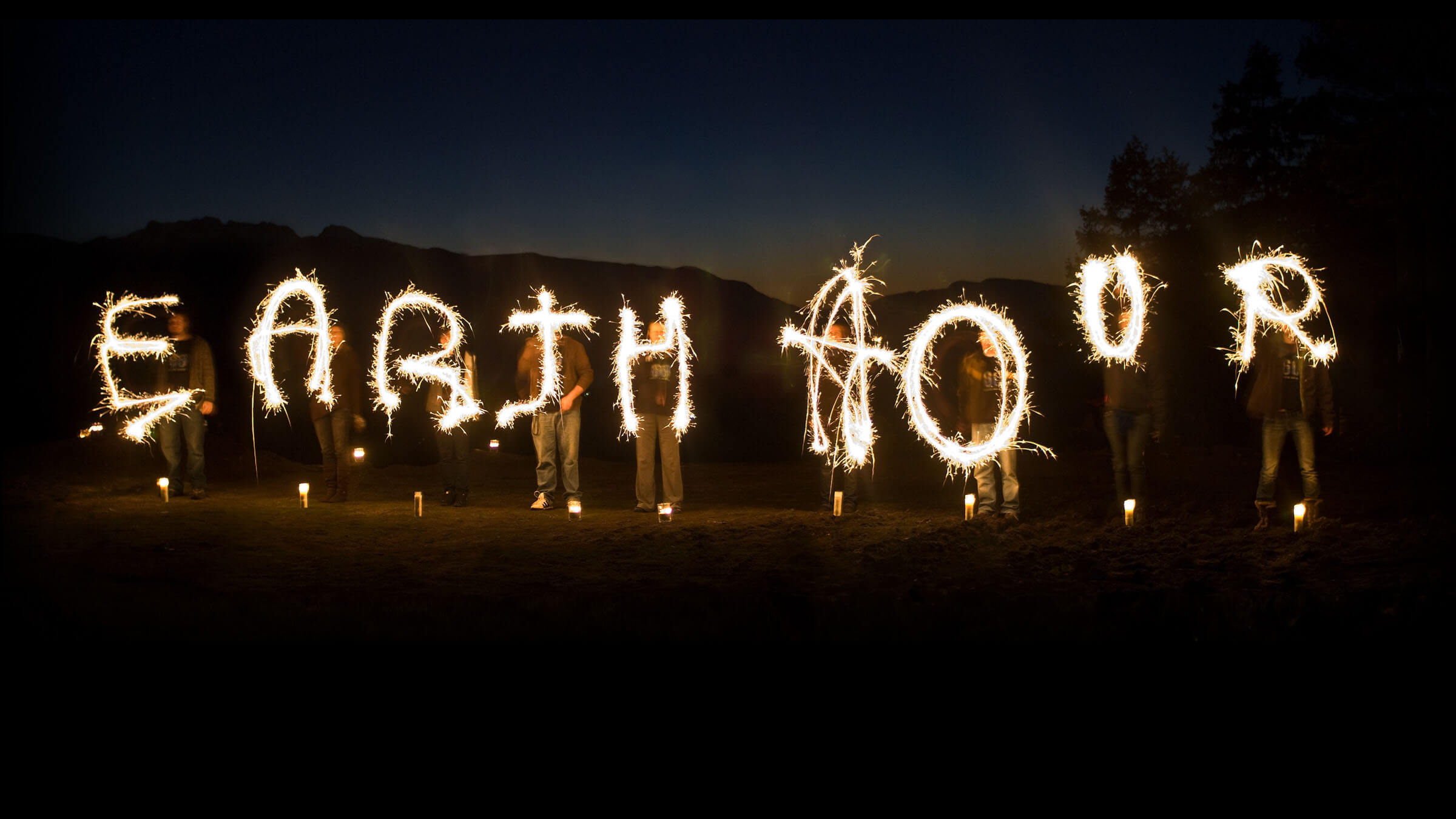 ;
It's "lights out" across the globe, as WWF's climate change initiative urges everyone to turn off the lights and save the planet. Here's where to be when the world goes dark…
What Is It?
Earth Hour (not to be confused with Earth Day) is a global WWF climate change initiative that encourages the citizens of the world to strive towards a more sustainable future. How? By simply turning off the lights. On 24 March 2018 at 8:30pm, millions of people, organisations and landmarks around the world will host events, literally shutting down every light source and figuratively shining a light on the need for action against climate change. Whether it's the Golden Gate Bridge in San Francisco or just the TV in the living room, everyone can give the darkness the chance in an effort to ally with our planet. We take a look at some of the best events across the globe.
Various Locations, Australia
The fact that the Earth Hour movement first launched in Sydney in 2007 shows how committed the Australian community is to the cause – as does the fact that they've maintained Earth Hour as an open-source "brand", in order to let organisers around the globe take up the banner. Along with the unifying action of turning out the lights for one hour, every community has the freedom to develop its own unique events, this year related to the themes of climate change and biodiversity. Fun and interesting activities include night-time walks, BioBlitzes, interactive workshops and documentary screenings. Aussie Lights Out landmarks confirmed so far are the Opera House and Australian Museum in Sydney, the Wheel of Brisbane, and the Melbourne Star ferris wheel and Federation Square.
New South Wales, Australia
Some of the most meaningful events of the 2018 edition have been arranged by NSW communities. "Vessels of Change" at the Wingecarribee Shire Council, for instance, showcases solar-powered streetscapes developed by local artists, while providing the community with a chance to ask questions about solar energy; the Gold Coast Philharmonic Orchestra will perform Holst's orchestral suite The Planets at the magnificent Home of the Arts (HOTA); and the Siding Springs Observatory will offer a unique travel experience, guiding visitors through a weekend adventure at Dark Sky-registered Warrumbungles National Park. [Photo © Nico Keenan / WWF-Aus]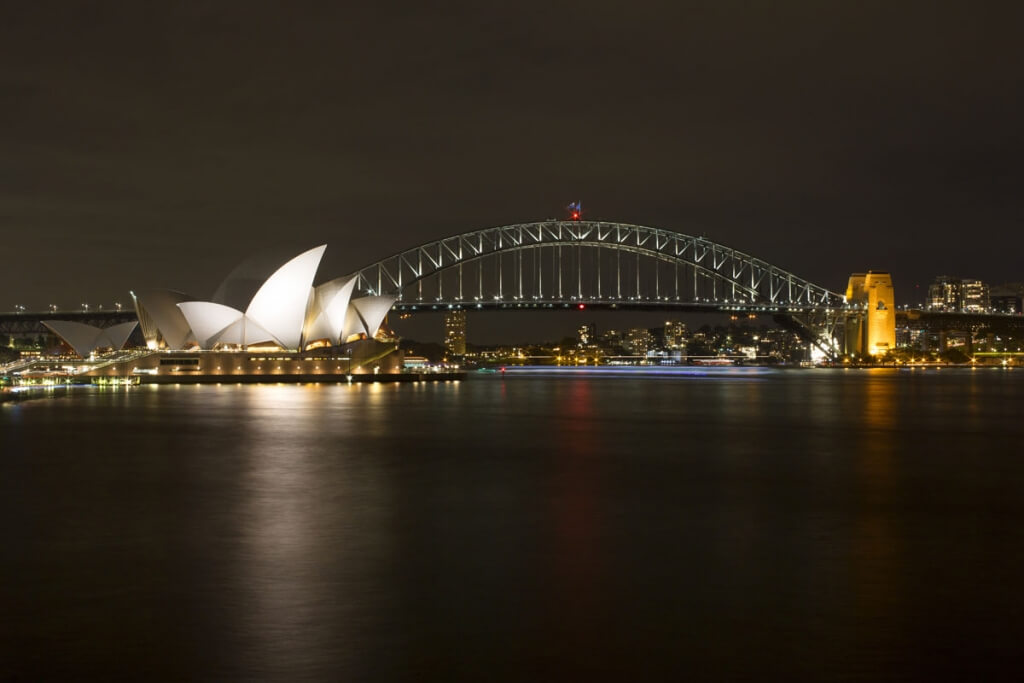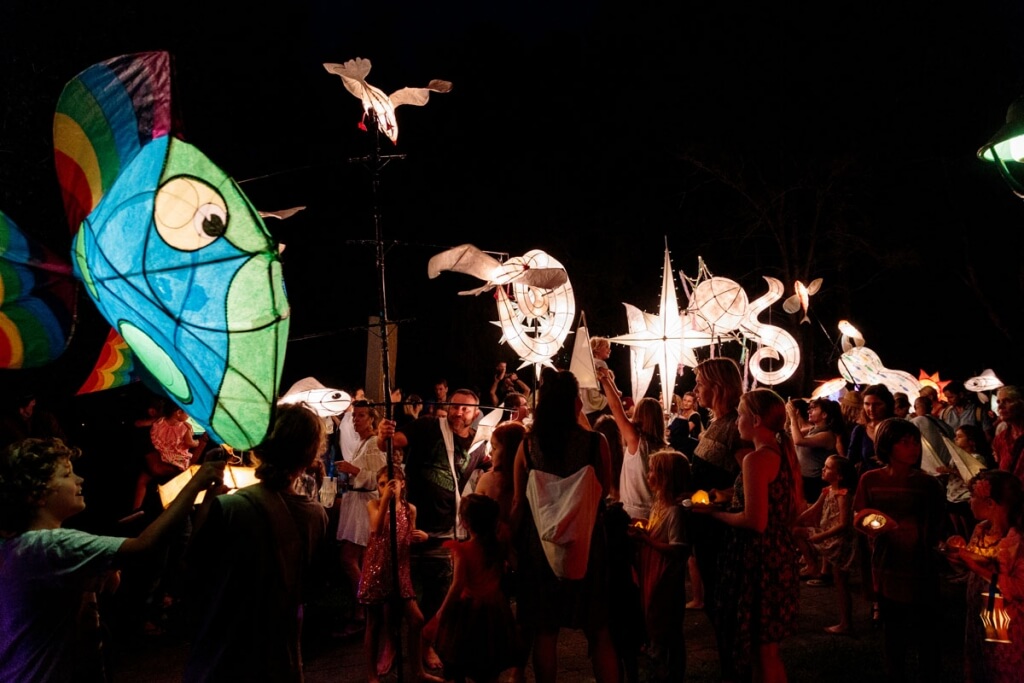 [Photos – Left: WWF-Aus/Quentin Jones. Right: Alain Bouvier/WWF-Aus]
Berlin, Germany
Did you know that we could immediately shut down two power plants in Germany if everyone turned their laptops, televisions and stereo systems completely off when not in use? Climate protection starts with each of us! With just a few simple tricks, anyone can save energy and make an important contribution to climate protection. Last year alone and only in Germany, a whopping 323 cities observed Earth Hour, from Hamburg to Munich, Leipzig and Stuttgart – and this year won't be any different. This interactive map shows which German towns and cities plan to take an active part in 2018.
Various Locations, United Kingdom
Ever have those nights as a kid when the power suddenly cut out and your home was plunged into darkness, giving you an exhilarating fright? What better occasion than Earth Hour to awaken your inner child! The UK WWF know just how to stay occupied, suggesting 60 things to do in the dark that range from "pretend your torch is a lightsaber" to "play hide-and-seek" or "go for a ghost walk in your local haunted place". So make like Buckingham Palace, Edinburgh Castle and hundreds of other iconic UK buildings and landmarks, and go dark for Earth Hour – then enjoy some fun, earth-friendly activities.
Rome, Italy
A spectacular arena of historic gladiatorial games and extravagant combats, the world's most iconic amphitheatre illuminated its brick walls only by the glow of faces, i.e. torches, for nearly 2,000 years – until electricity came along. Nowadays, the Earth Hour initiative allows visitors to experience the former faint brightness, so to speak, of torches lining the walls, almost as a sign of the past returning to the present for its best performance.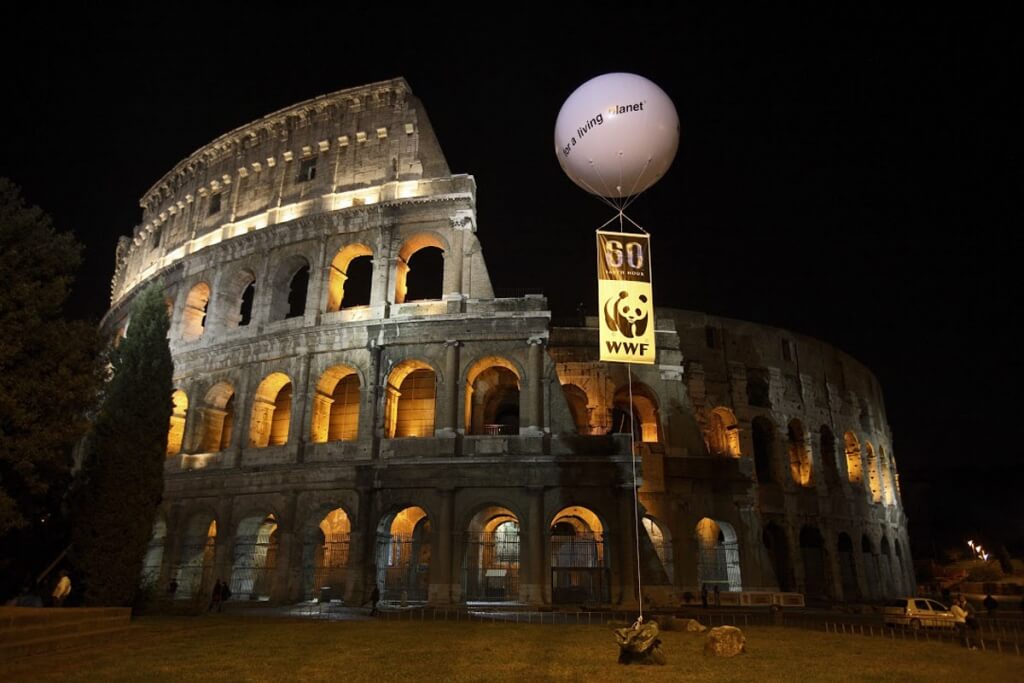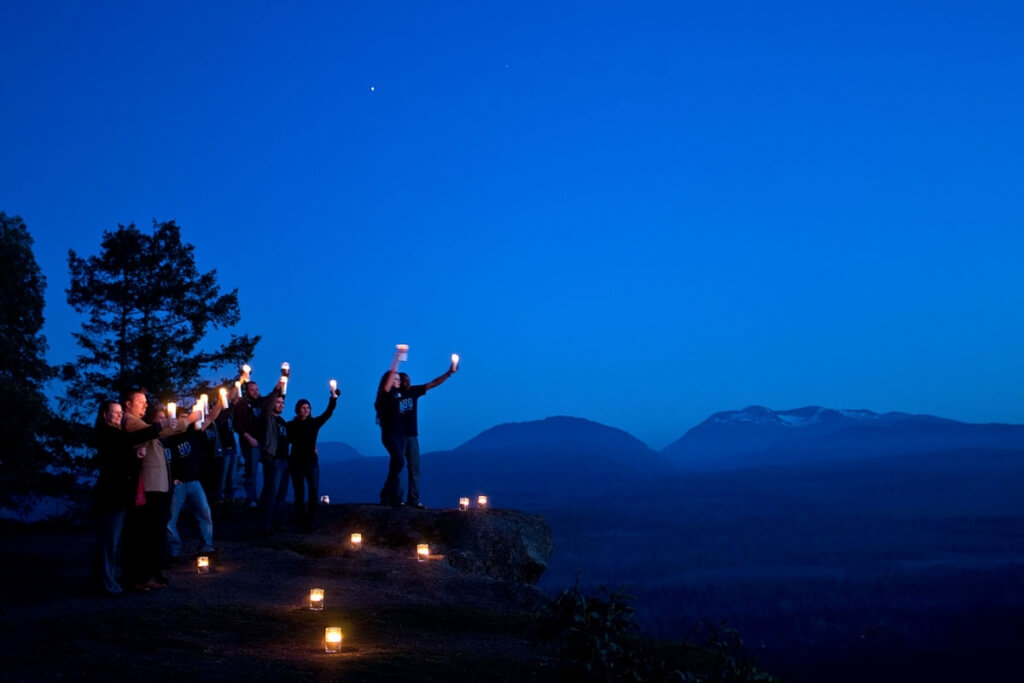 [Photos – Left: G Marcoaldi. Right: Jeremiah Armstrong/WWF-Canada]
Edmonton, Alberta, Canada
Flicking the light switch off is the most symbolic, but also basic, indication for being counted as part of the Earth Hour global movement. But MacEwan University goes above and beyond, organising an annual Earth Hour Race in which teams of two compete in a series of skill and endurance challenges, each of them highlighting themes related to environmental conservation, social justice and economic sustainability.
Chicago, Illinois, US
Why be predictable and only surprise your better half with a candle-lit dinner on Valentine's Day? As a declaration of love for our planet, various venues in the Windy City thought it best to host romantic dinners during Earth Hour. The River North's Nacional 27, for example, will offer glow-in-the-dark dishes like fresh ceviche served on coloured crushed ice.
Penang, Malaysia
The 'Silicon Valley of the East' has shown its dedication to sustainability through recent efforts, such as converting 20,000 street lamps to LED lighting, and have promised to commit to more initiatives if the upcoming Earth Hour 2018 Night Walk attracts over 2,000 participants. Organised by WWF-Malaysia in collaboration with the Penang government, the walk takes participants on a 3.6km course through central George Town during Earth Hour. The RM65 entry fee gets you a free T-shirt and the good feeling that comes from donating to a worthy cause, as proceeds go to WWF-Malaysia conservation efforts.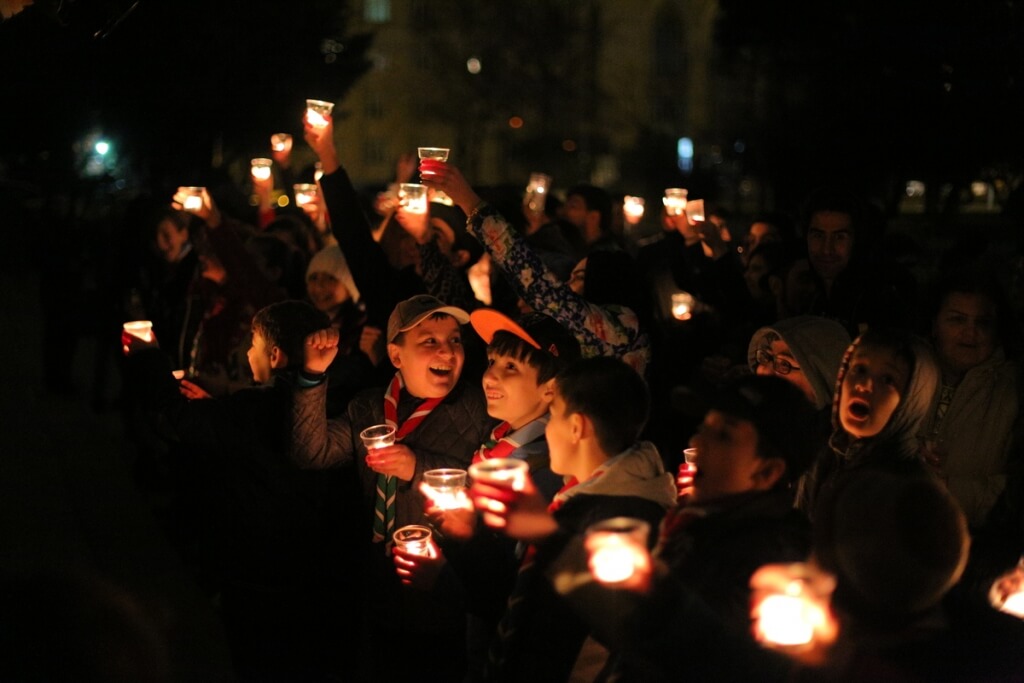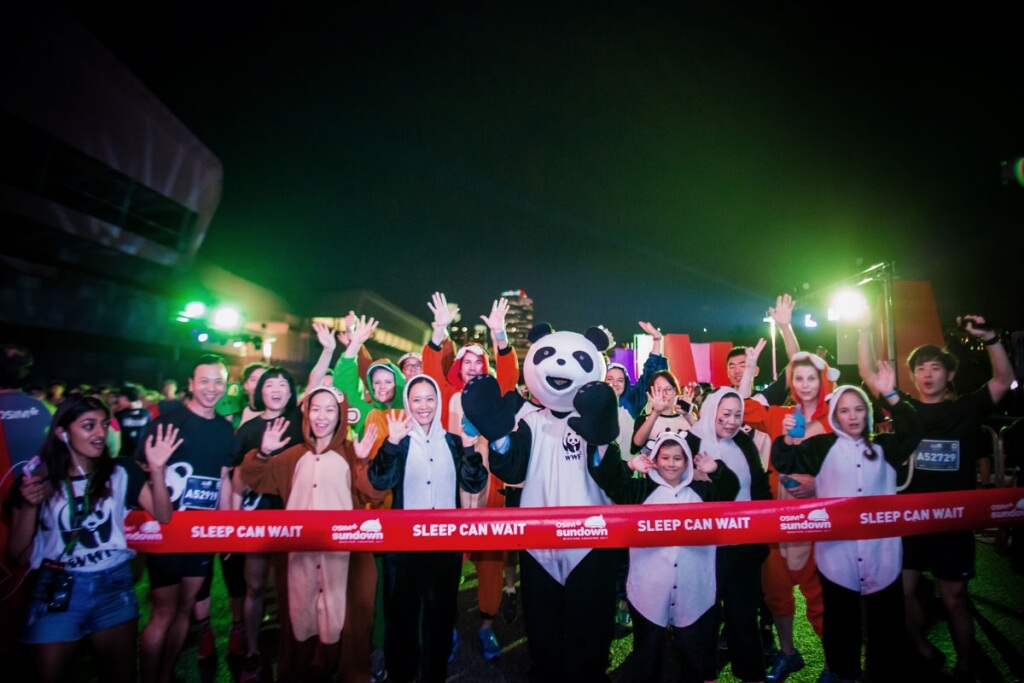 [Photos – Left: WWF-Azerbaijan. Right: WWF-Singapore]
Singapore
The Lion City goes all out for Earth Hour – or should we say, Earth Hour Week! From 16 to 25 March, Singaporeans can experience nature in a fun and special way through the Great Panda Quest, spotting WWF pandas around the city, and also shop the inventive brands who are leading the local eco movement at the Earth Hour Marketplace. On 24 March, attend the 60+ Countdown Bash featuring local musical acts, and watch the famous Marina Bay skyline (including the Marina Bay Sands and the three tallest buildings in Singapore) fade to black before your eyes.
Cape Town, South Africa
Go wild at the beautiful Kirstenbosch Gardens. Trail running event organisers Wildrunner are putting on a night of planet-saving fun, kicking off with a 5km "adventure dash" orienteering race that requires participants to navigate through the darkened gardens with only a headlamp and a sharp sense of direction. Afterwards, participants can tuck into a picnic (BYOB – bring your own basket) and a performance by singer Robin Pieters.
[Photo at Top: Jeremiah Armstrong/WWF-Canada]