';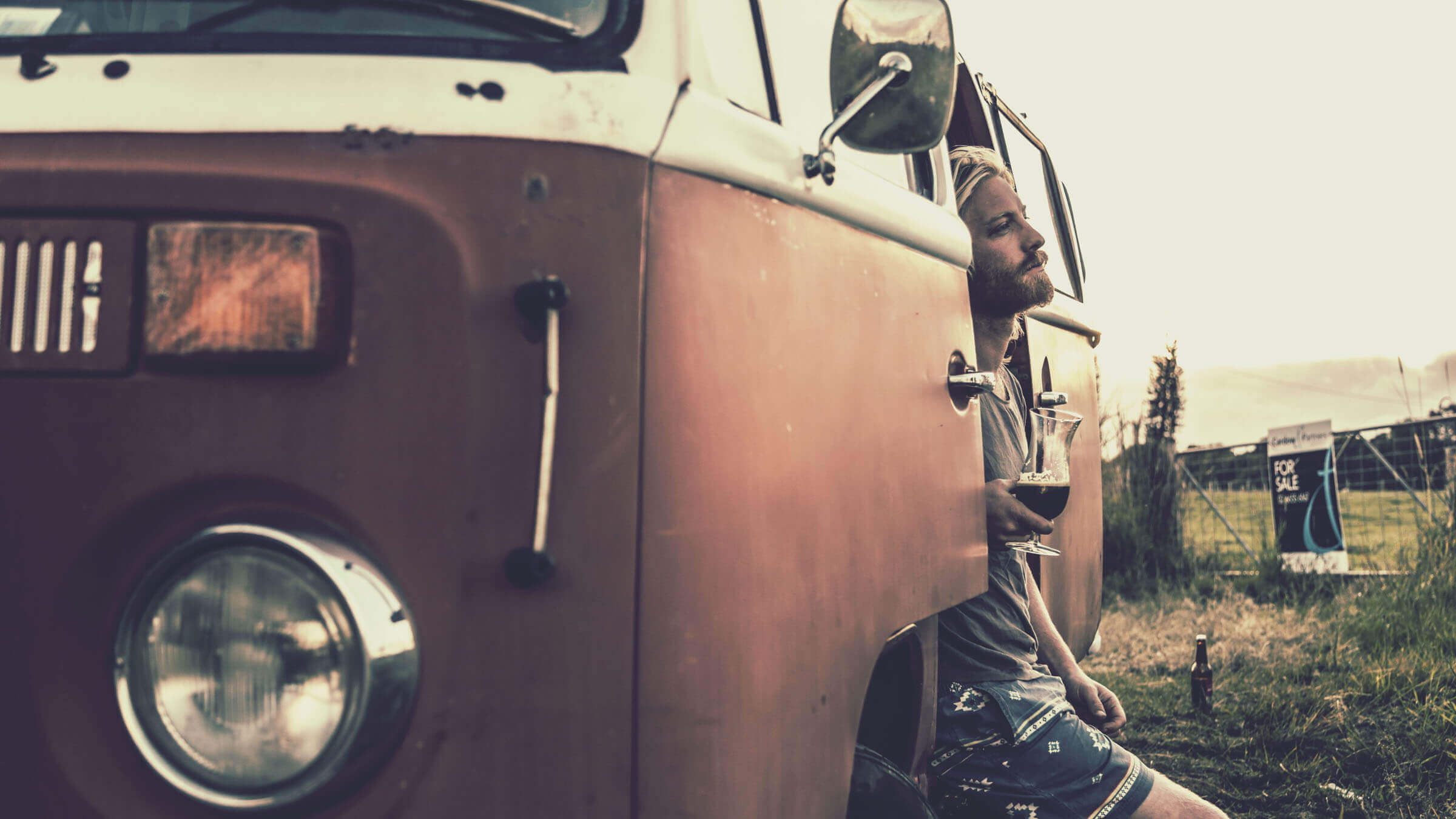 ;
Since beer is one of the most ancient beverages around, it's not surprising that many brewers revere tradition. However, there are plenty of others who don't shy away from a little experimentation. And while beer is enjoyed globally, brewing styles and preferences often vary between countries, regions and even cities.
To get an overview of what's going on in the world of beer, we've asked several leading beer bloggers to point out some of the most interesting things happening in their specific regions.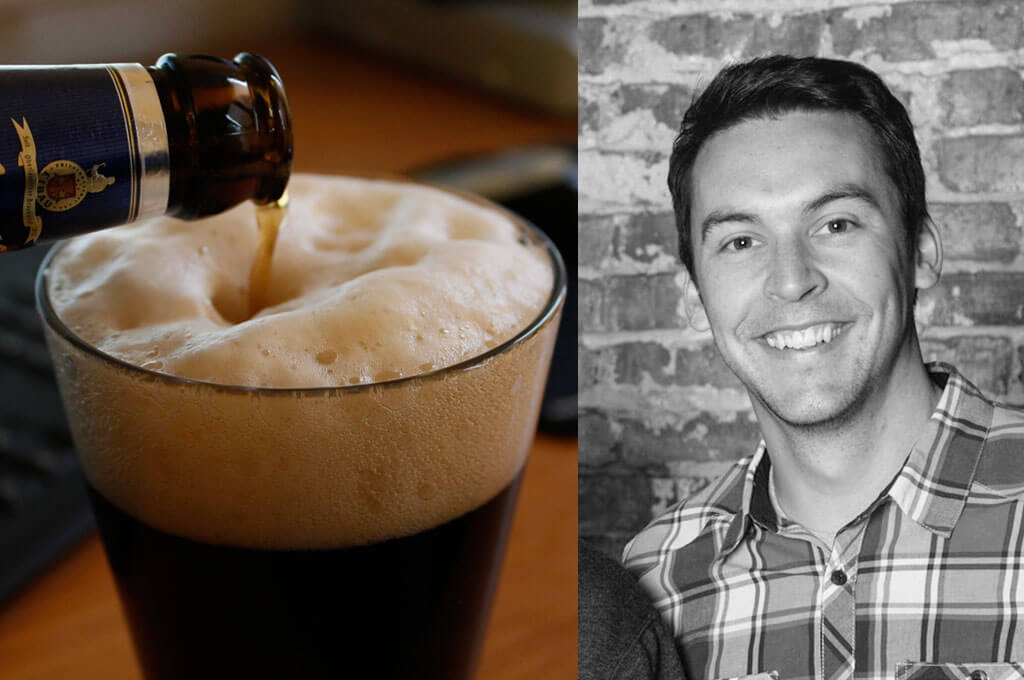 Sticking With A Style
Jack Muldowney, The Hop Review
"I think we're starting to see brewers begin to head clearly in either direction on the style scale. Gone are the days of hop bombs and mediocre IPAs. On one end, you'll begin to see more and more culinary-focused beer recipes utilising unique and unexpected ingredients to highlight a style. And on the other end, plenty of brewers are returning to traditional styles, challenging themselves to focus specifically on classic lagers, Kölsches, Hefeweizens, Rauchbiers and so on. I think craft beer fans will welcome both 'extremes' with open arms. Bring on the blood red beet and thyme ales, and the clean and toasty Schwarzbiers."
Check out Jack Muldowney's online beer journal, The Hop Review, featuring beers and brewers from from Chicago, the Midwest and around the globe. [Photo left: Robby Schulze/Flickr]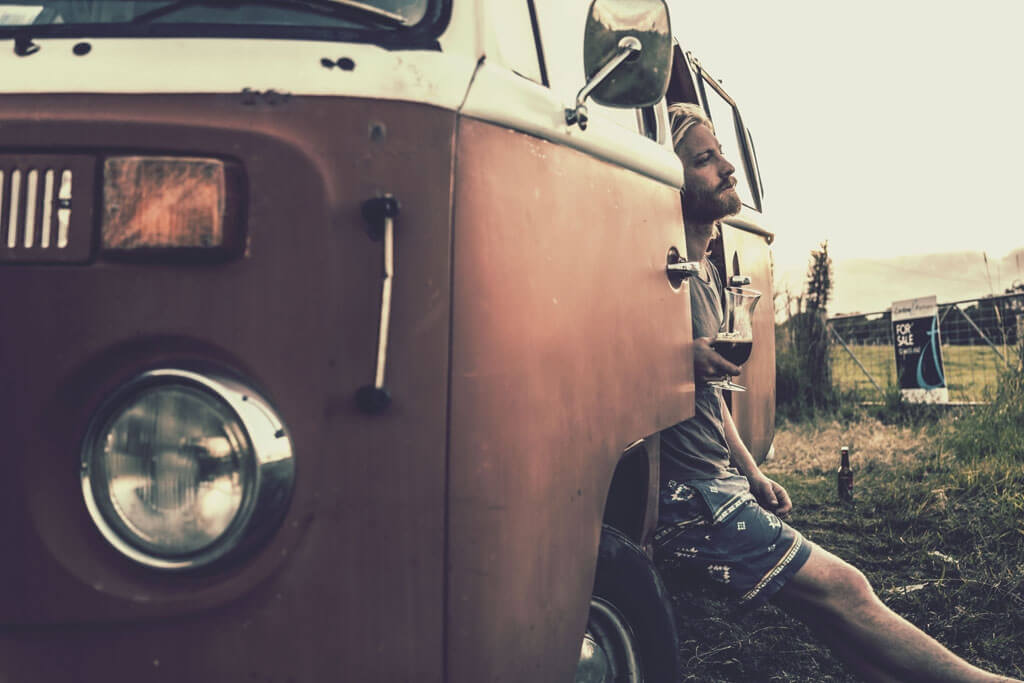 Go Sour And Get Funky
Tim Charody, The Beer Pilgrim
"Funky and sour notes in a beer are usually seen as "off flavours," meaning a beer has been poorly handled and infected by some nasty little airborne invaders, yet in a growing niche corner of the craft beer world, these tart, sour and funky flavours are seen as the proud new face of a wave of popular craft beer styles.
"However, 'new' they definitely are not – in fact, the world's oldest beer styles are all 'spontaneously fermented', meaning they've been fermented using wild airborne yeast and bacteria, which often leads to those sour/funky flavour notes I'm talking about. Traditional sour beer styles you may have heard about (or soon will) are Lambic, Gueuze, Flanders Red, Oud Bruin, Berliner Weisse, Gose and Kriek. So open your mind and give a few a go, you might just fall in love!"
Follow Australian blogger Tim Charody's hops-fuelled pilgrimage around the world on Facebook, Instagram or thebeerpilgrim.com.au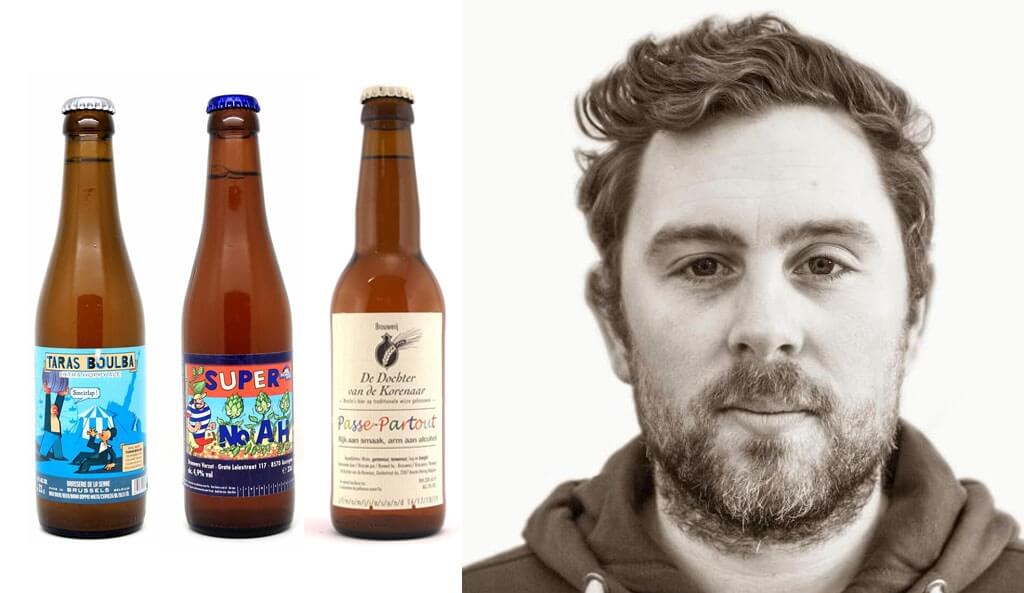 'Session Strength' Beers In Belgium
Breandán Kearney, Belgian Smaak
"In a beer country with a reputation for strong ales, one noticeable development in recent years has been the emergence in Belgium of high-quality and interesting 'session strength' beers. Taras Boulba (4.5% ABV) from Brasserie de la Senne in Brussels and Super NoAh (4.9% ABV) from Brouwerij 't Verzet in Anzegem are two good examples of breweries infusing great flavour into beers of low alcohol. Passe-Partout from Brouwerij Dochter Van de Korenaar comes in at 3% ABV and is hopped with a variety of New World varieties including Southern Cross, Saaz, Amarillo, Green Bullit, Cascade, Citra, Nelson Sauvin and Simcoe."
Accredited beer sommelier and professional brewer Breandán Kearney's Belgian Smaak blog explores the world of Belgian beers and chocolates, for which he was named Beer Writer of the Year 2015 by the British Guild of Beer Writers. Read his blog and try his Siphon beers.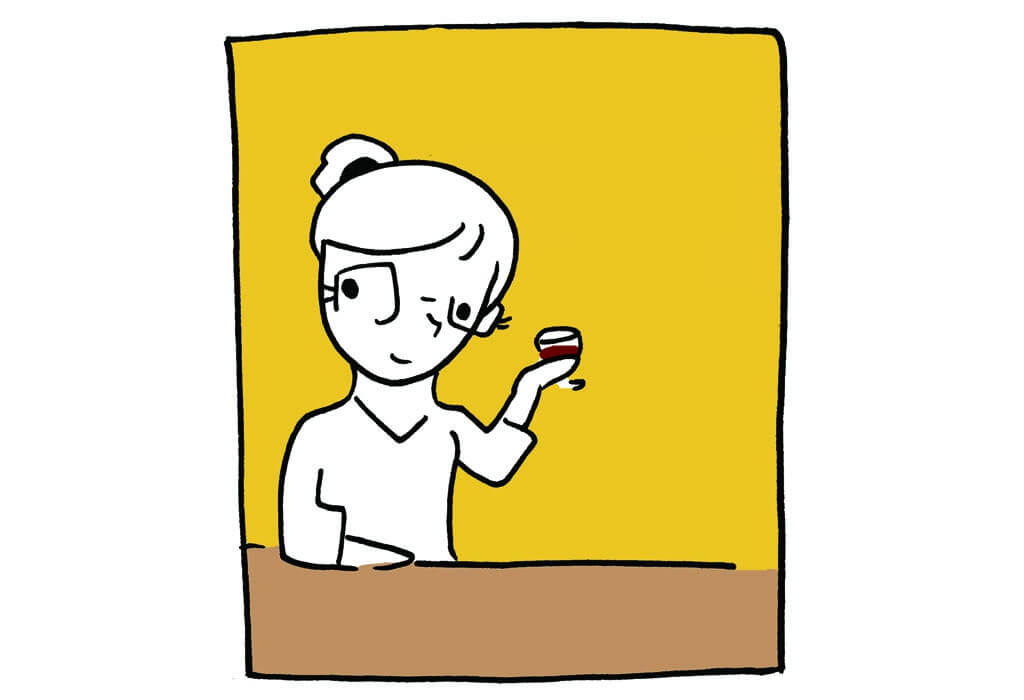 Tart IPAs In The USA
Em Sauter, Pints and Panels
"The IPA and Contemporary Gose are continuing to be very popular in the States. Many breweries are starting to experiment with mixed fermentation and hops (especially the tropical hop varieties). Adding big fruit flavours from American hops to a sour base could make for very exciting and refreshing beers in the future. Some breweries are already making these tart IPAs, and I'm excited to try all of them and see the evolution of this emerging style of Tart IPA."
Certified Cicerone (read: beer sommelier) and beer judge, Em Sauter is the artist behind Pints and Panels, an award-winning blog in which she uses fun comics to review beers from around the world.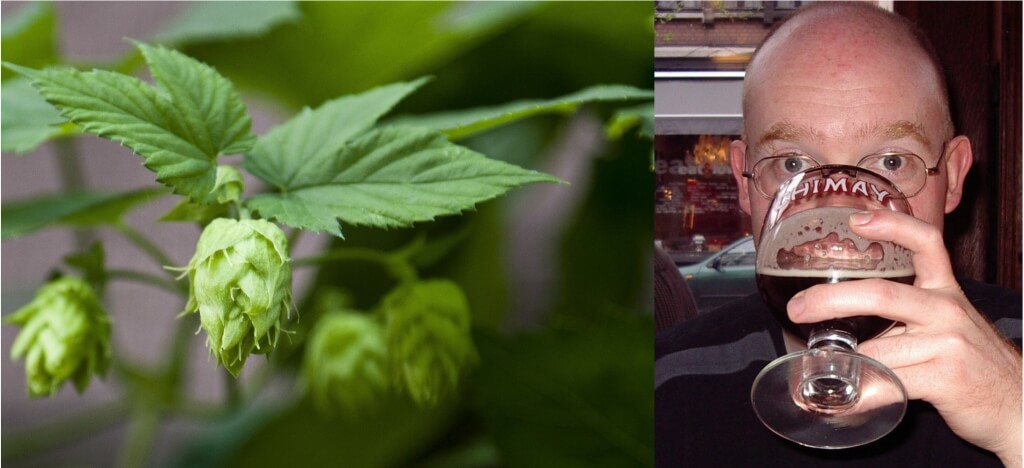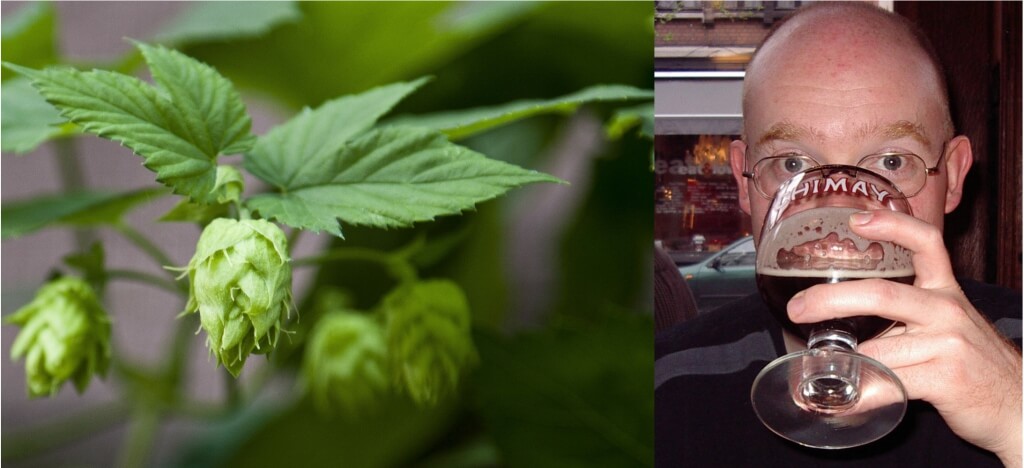 Locally Grown Hops in Ireland
The Beer Nut
"The Irish hop industry died out decades ago, as the number of breweries dwindled and growers found it harder and harder to get a decent price for their crop. However, the recent craft beer renaissance – which has seen the number of breweries in Ireland pass into triple digits – has seen the re-emergence of Irish-grown hops, for the first all-indigenous beers within most drinkers' living memory.
"Nothing is on a commercial scale, and may never be, but brewers such as White Gypsy, Wicklow Wolf and Arthurstown have been growing their own for an annual release of 100% local beers. It's more than just a gimmick – it makes a real contribution to the carbon footprint of the beers we drink, not to mention the enhanced hop freshness! Doubtless more breweries will follow suit in due course."
See more at The Beer Nut blog, one of the world's longest-running beer blogs, updated continuously since 2005 and documenting over 5,000 beers consumed on 6 continents.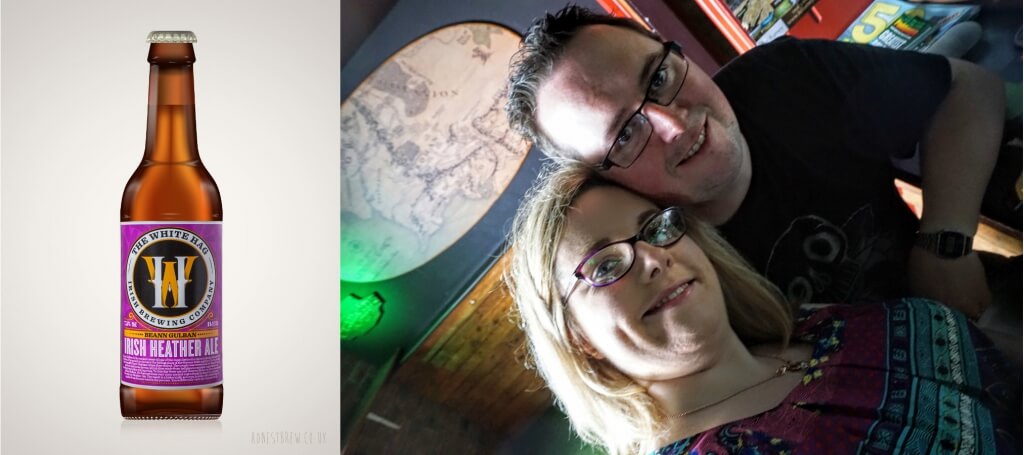 Sour Beers In Ireland
Wayne Dunne, Irish Beer Snob
"Ireland is known rightly the world over as the home of Guinness. The black stuff, a pint of plain, your only man. Like many parts of the world, we've been experiencing a boom in the number of craft brewers popping up all over the island, and lots of them are starting with the holy trinity: a stout, a red ale and a pale ale. However, as a sign of growing maturity in the craft beer market, we're seeing a lot of experimentation, especially in the sour beer styles.
"One of the most unique sour beers is a Heather Ale by White Hag Brewery called Beann Gulban, named after a mountain near the brewery. Using heather instead of hops, this is a very unique beer based off a recipe from the 1700s. Another brewery with a great prowess in making sour beers is Yellowbelly from Wexford. They have an ever-changing line-up, each one as interesting as the last. If you see them, get them – especially their Castaway sour beer made with passion fruit."
Janice and Wayne Dunne focus on the ever-growing Irish craft beer scene on their podcast and blog, Irish Beer Snob.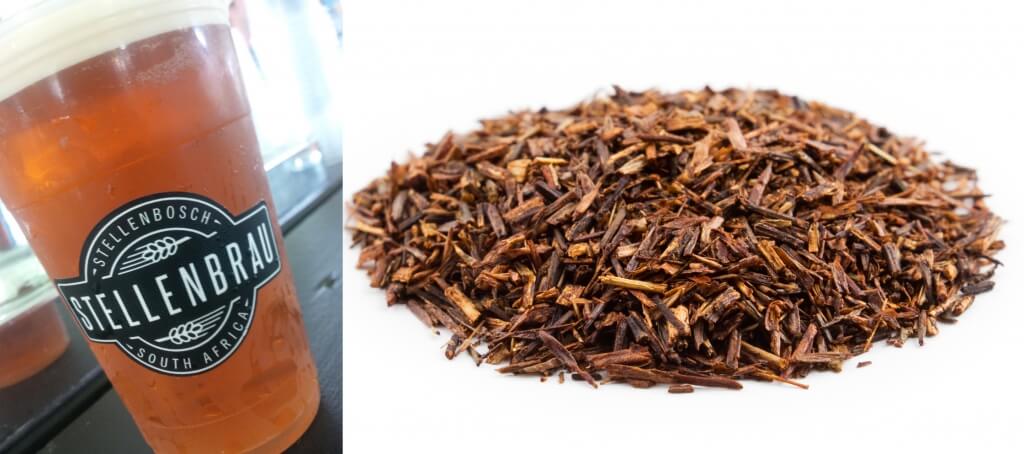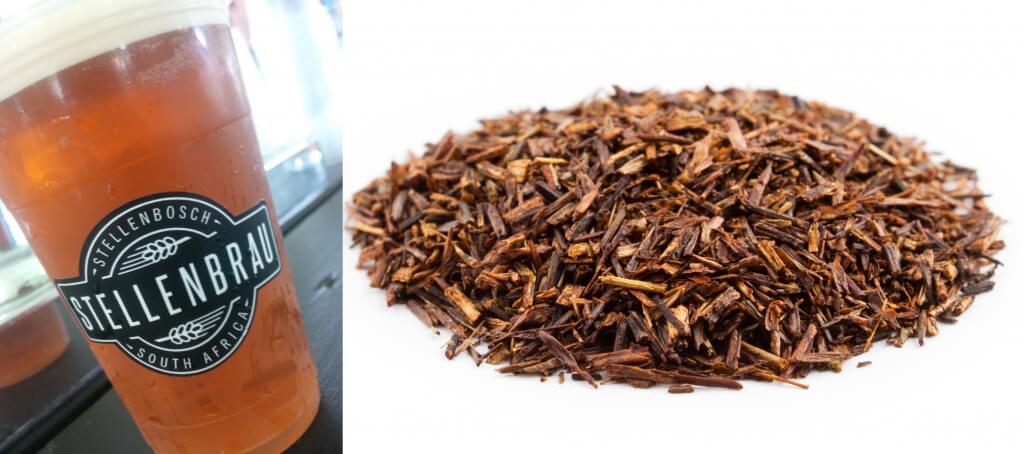 Local Herbs In South Africa
Lucy Corne, The Brewmistress
"While international styles – particularly lager, weiss and IPA – reign supreme in South Africa, there's a growing trend towards using uniquely South African ingredients in the country's craft beers. For some, this simply means using SA-grown malt and hops, but other brewers are experimenting with local herbs. Rooibos, usually used as an herbal tea, features in several South African ales, lending an earthy flavour to the beer. Stellenbrau's 'Governor's Red Lager' or SMACK! Republic brew Hillbrow Honey are good examples. And some brewers are travelling back in time to the era of gruit, supplementing or even replacing the hop bill with certain strains of fynbos, fragrant plants endemic to the Western Cape, aka the province surrounding Cape Town. Loxton Lager uses a blend of fynbos herbs."
A Cape Town-based beer writer, Lucy Corne has penned two books on the South African beer scene, while running various beer-related courses and workshops, serving as president of Cape Town's homebrewing club and writing Brewmistress, a popular blog about SA beer.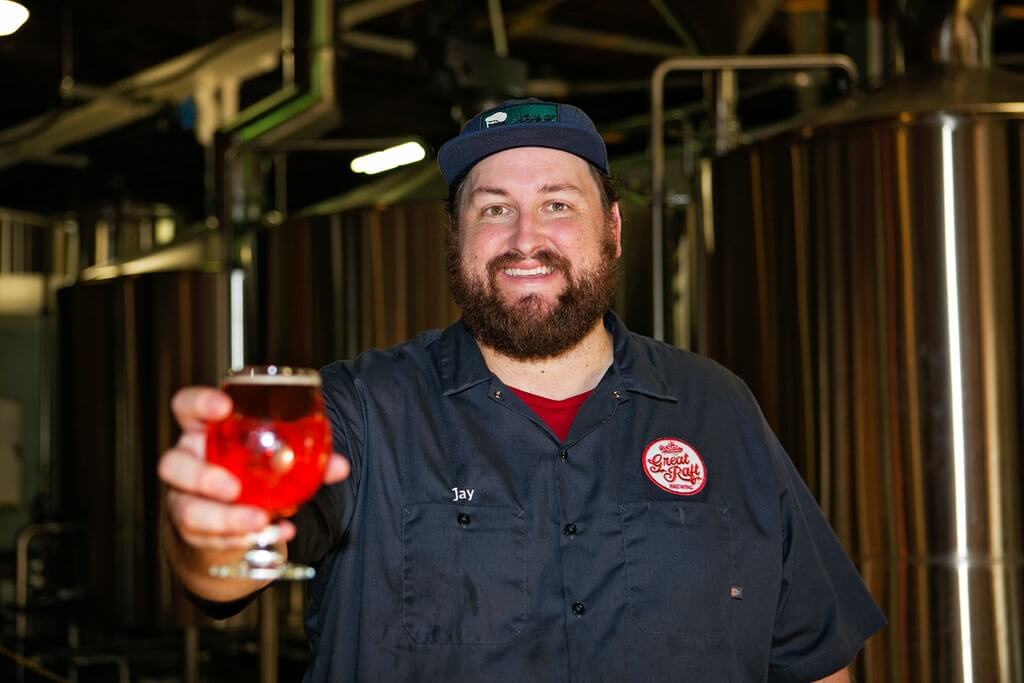 Football And Beer In Louisiana
Jay Ducote, Bite and Booze
"In Louisiana, beer and food always go together. From crawfish boils to gumbo, nothing pairs with Cajun fare quite like a cold beer. There's an ever-increasing number of breweries around the state of Louisiana, and their beers are outstanding. Southern Craft, the newest microbrewery to hit Baton Rouge, has impressed with their Pompous Pelican Double IPA and recently brewed a test batch for an oatmeal stout brewed with coffee from neighbouring Cafeciteaux Coffee Roasters.
"On recent trends, we've seen football and beer mesh even stronger in south Louisiana. LSU in Baton Rouge and UL in Lafayette are known for their tailgating scene, and now both schools have official beers to go with the party. Tin Roof Brewing in Baton Rouge just launched the Bayou Bengal lager, which is a marvellously thirst-quenching tailgate beer. Over in Cajun Country, Bayou Teche brewing partnered with the University of Louisiana at Lafayette to release the Ragin' Cajuns Ale, which is a Kölsch-style beer made with Louisiana rice.
"The beer scene in New Orleans is also stronger than ever. The Crescent City has always been a beer-drinking town, but now there's more local beer than ever before. Leading the recent surge is Urban South Brewing – not even a year old yet, they're having a hard time keeping up with demand for their Holy Roller IPA. Their taproom, not far from the New Orleans Convention Center and the Warehouse District, often plays host to food trucks, bands and other events to draw people in."
A man of many hats, Jay Ducote spends most of his time as a food and beverage writer, blogger, radio host, speaker, video producer, culinary personality and chef with his own line of local food products. biteandbooze.com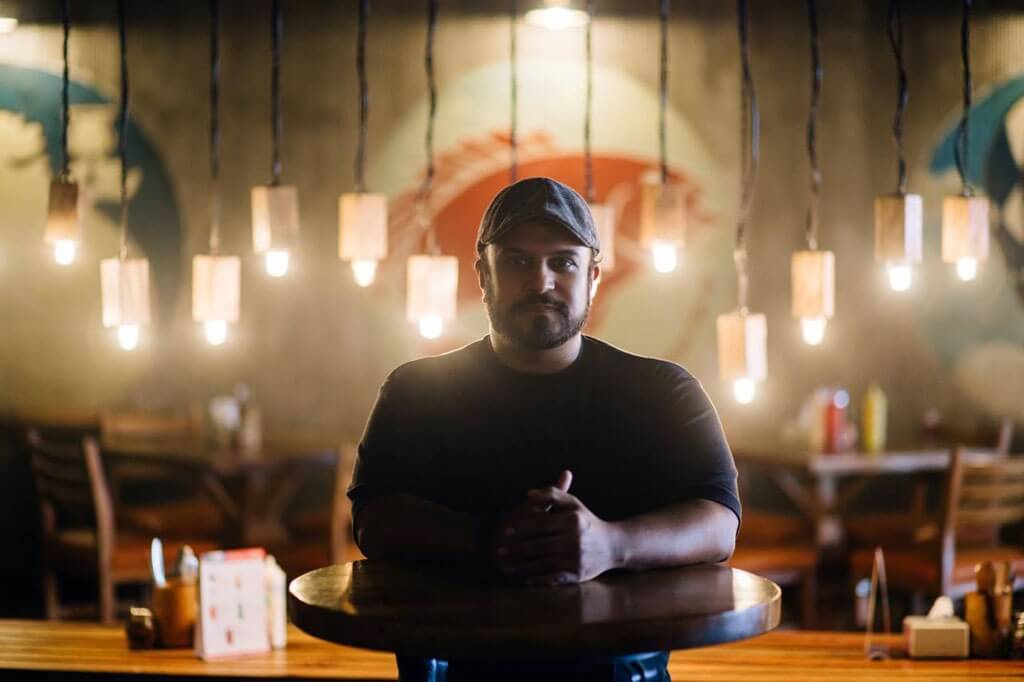 The Brewpub Scene In Bangalore
John Eapen, Tales Of Froth
"India has seen a rise in craft beer across Tier 1 cities ever since the first brewpub opened in Gurgaon in 2008. Bangalore saw its first brewpub open in 2010, and now this beer-loving IT city has around 24 brewpubs with another 10 or more projects in the works.
"With residents from all across India and the world, this cosmopolitan city enjoys a variety of different styles of craft beer. The best-selling style in the city has to be a German style Hefeweizen (Wheat Ale), followed closely by a Belgian Wit (Wheat Ale) and either a Blonde Ale or Lager. However, you'll find other styles such as brown ales, Irish Reds, Saisons, IPAs and porters & stouts. Fruit-based beers are usually seasonal with mango, strawberries, guavas, kiwis and even cucumbers finding their way into beers. Local spices such as betel leaves, coriander, star anise, pepper and saffron are sometimes also present.
"Collectively, these represent what craft beer is about – innovative handcrafted ales and lagers that are made with care, using locally sourced ingredients as much as possible. The future is bright as this nascent movement is set to expand rapidly, definitely an exciting time to be part of the Indian craft beer revolution!"
Trained pilot and learned aerospace engineer John Eapen swapped careers to follow his biggest passion: craft beer. Today, he evangelises' beer enthusiasts through his blog, Tales of Froth, as well as beer events and tours throughout India.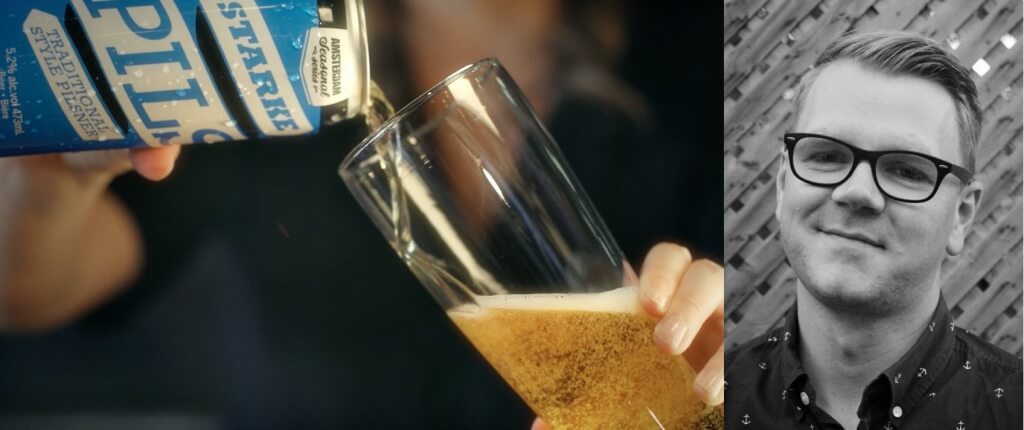 Simple Styles In Ontario
Ben Johnson, Ben's Beer Blog
"One of the things that seems to be happening in Ontario beer right now is a return to – or at least a renewed appreciation in – what might be deemed 'classic' styles of beer. We are without a doubt experiencing a boom in craft beer in this province, and that has led to an amazing surge in interesting, experimental and small-batch offerings. Ontario beer drinkers are having their eyes opened to sour beers, as well as the interesting things that can be done with funky yeast strains, the flavour that can be obtained with local fruit additives and more. But at the same time, as our collective palates mature, we also seem to be seeing a rise in 'simple' styles like pilsners, cream ales, and lagers. It's almost as if, as we explore beer extremes, we've gained a newfound appreciation for well-balanced, restrained beers.
"Amsterdam Brewery, for example, released an excellent Czech-style pilsner called Starke Pils as a spring seasonal last year; Collingwood's Side Launch Brewing Company can't seem to keep their fantastic Mountain Lager on the shelves; and Muskoka Brewery's Cream Ale, which actually is the first beer they ever made, is enjoying renewed vigour in sales right now, too.
"I think it's a great development in our shared appreciation of craft beer. We are embracing the breweries that are breaking down barriers, but also respecting the ability to execute what might be deemed the fundamentals of good brewing."
Ben Johnson is an award-winning beer writer whose work on Ben's Beer Blog explores beer, politics and the places where the two intertwine. You can follow him on twitter at @Ben_T_Johnson.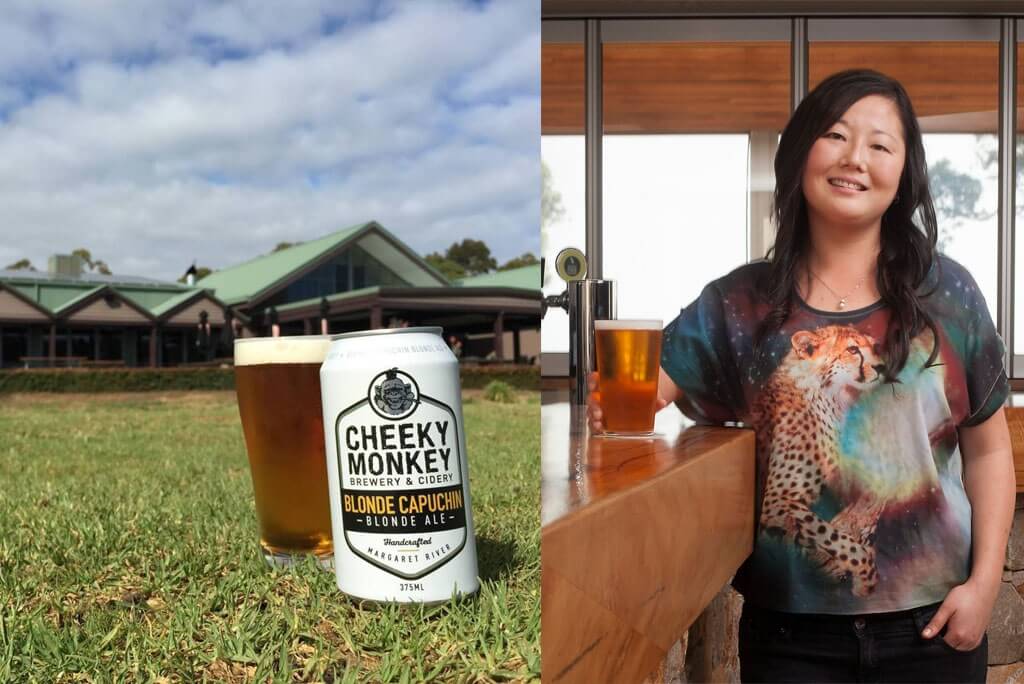 Beer Can Evolution In Perth
Pia Poynton, girl+beer
"Perth is on the can-wagon in a big way, with bottle shops and bars getting these surprisingly compact machines that make almost any beer available to be adopted and taken home. It's great news for beer geeks when it comes to their favourite brewery releasing beers that are only available in kegs, as well as for those who enjoy a beer outdoors, at picnics and camping, and doubly so if you're a little clumsy – after all, no one wants to see an adult crying over a dropped beer bottle."
"In the breweries in Perth and across the country, canning is growing in popularity, too. WA Colonial Brewery in Margaret River kicked things off, and now Cheeky Monkey Brewery are canning, too. In the coming months Mash, Nail and Feral will also be joining the can evolution!"
Pia Poynton's girl+beer is a Perth-based beer blog telling stories about beers, breweries and great beer people. Follow her on Facebook, Twitter and Instagram.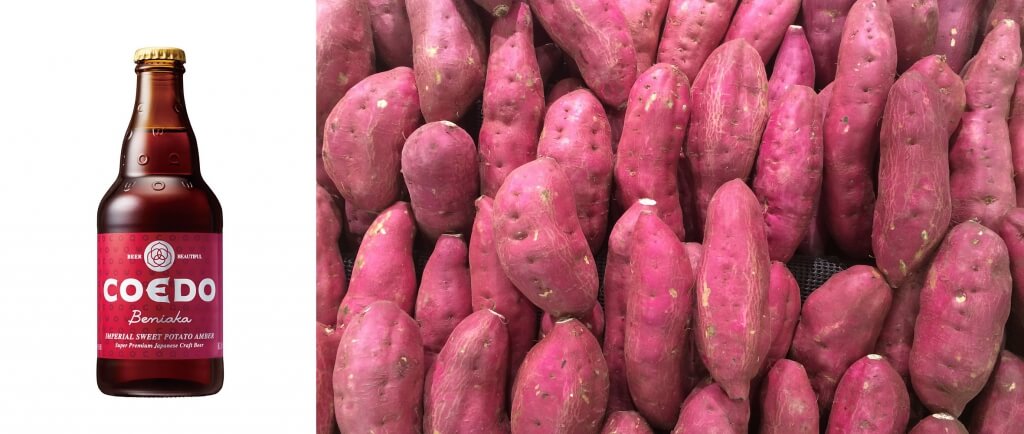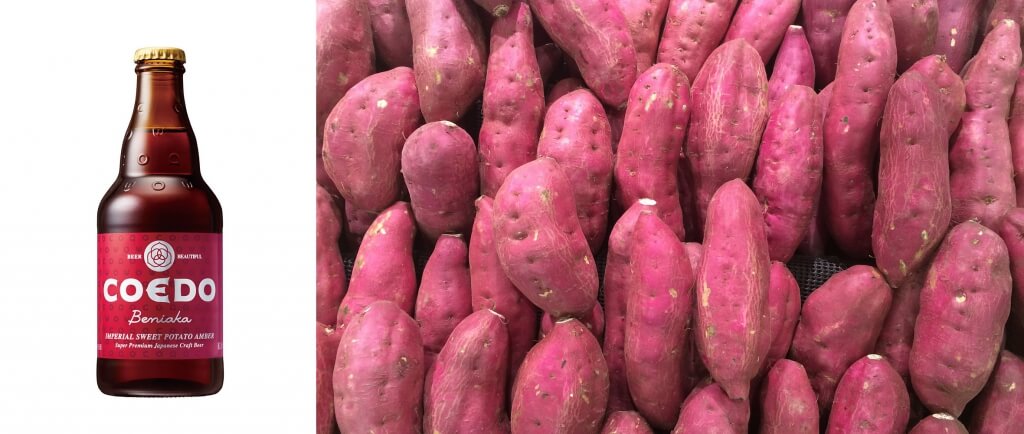 Native Ingredients In Japan
Nevitt Reagan, Beering in Mind
"The contemporary beer scene in Japan offers both tradition and innovation. The four major Japanese beer companies pride themselves on their clean-featured but fairly conventional lagers, yet the growing ranks (250 and counting) of smaller Japanese craft breweries often love to experiment with an array of native ingredients. Among more delicate varieties are lagers that incorporate premium koshihikari rice to lighten the body and produce lean flavour profiles. Many brewers add sake yeast to create intriguing hybrid floral aromas. Sankt Gallen Brewery infuses its Sakura beer with cherry blossom petals to yield subtle flavours of sakura mochi. Oku Noto Beer uses deep-sea water for the minerally and slightly salty Nihonkai Club Amber Lager.
"Award-winning Coedo incorporates roasted sweet potatoes into its Beniaka lager. Orion Brewery, on Okinawa, makes a citrusy beer cocktail from local shikuwasa lemons; Helios Beer, on the same island, employs goya bitter melon (an acquired taste, to be sure) in its Goya Dry lager. Venturing further flavour-wise, you'll get a hefty dose of savoury umami in Kinshachi Beer's Nagoya Red Miso Lager. More adventurous drinkers might go for Baird Beer Wabi Sabi Japan Pale Ale, made with wasabi and green tea.
"Look for these beers at the breweries' taprooms, at craft beer bars (such as Popeye in Tokyo or Dig Beer Bar in Osaka), or at one of the many annual beer festivals around Japan. You'll be sure to find something unusual for your palate."
Nevitt Reagan lives near Kyoto and writes the blog Beering in Mind.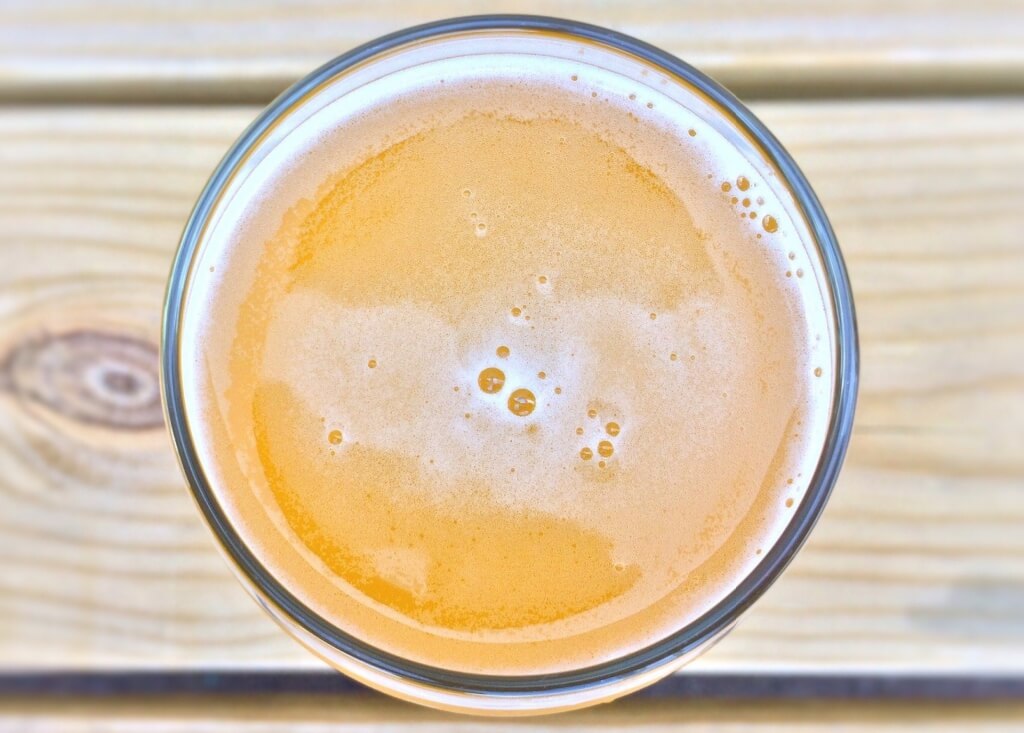 Microbreweries In Prague
Max Bahnson, Pivní Filosof (Beer Philosopher)
"First some context: After the fall of Communism in 1990, there was only one microbrewery in the whole country: U Fleku, in Prague. Ten years ago, there were more than 50. Today, the latest figure is hovering around 400, with more than 30 in Prague alone. And the trend is not showing signs of slowing down. A new brewery opens literally almost every week.
"The prevailing model, by a long shot, remains the brewpub – the beers of most microbreweries are sold exclusively on site, or at most, at a tap or two nearby. However, the number of breweries that rely on distribution, either primarily or exclusively, is growing. There's a lot more tap room for them than there was 5 years ago. Those beers are getting not only to specialist bars, but to all kinds of establishments: cafés, restaurants and even old-school pubs.
"As for trends, ales (especially pale ales and IPAs) have become relatively popular, to the point that even bigger breweries are having a go at them. That popularity will keep on growing, not only because many people like those "new" flavours, but because they can be sold at a much higher price in relation to the difference in their production costs (which are minimal). New domestic hop cultivars are going to be big – they can bring unique flavours and be a viable alternative to American, Australian and New Zealander hops that are increasingly hard to get.
"All that being said, lagers aren't going anywhere – in part because the big brands can still produce decent stuff by any standards, but also because they're part of Czech beer identity. To many, a "Světlý Ležák" (pale lager) is the bar by which a microbrewery is measured – if they can't put together a good pale lager, the rest is not even worth considering."
An Argentinean-born Prague transplant, beer writer Max Bahnson has authored titles like Prague: A Pisshead's Pub Guide and The Unbearable Nonsense of Craft Beer. Check out his work at his beer blog, Pivní Filosof (written in English).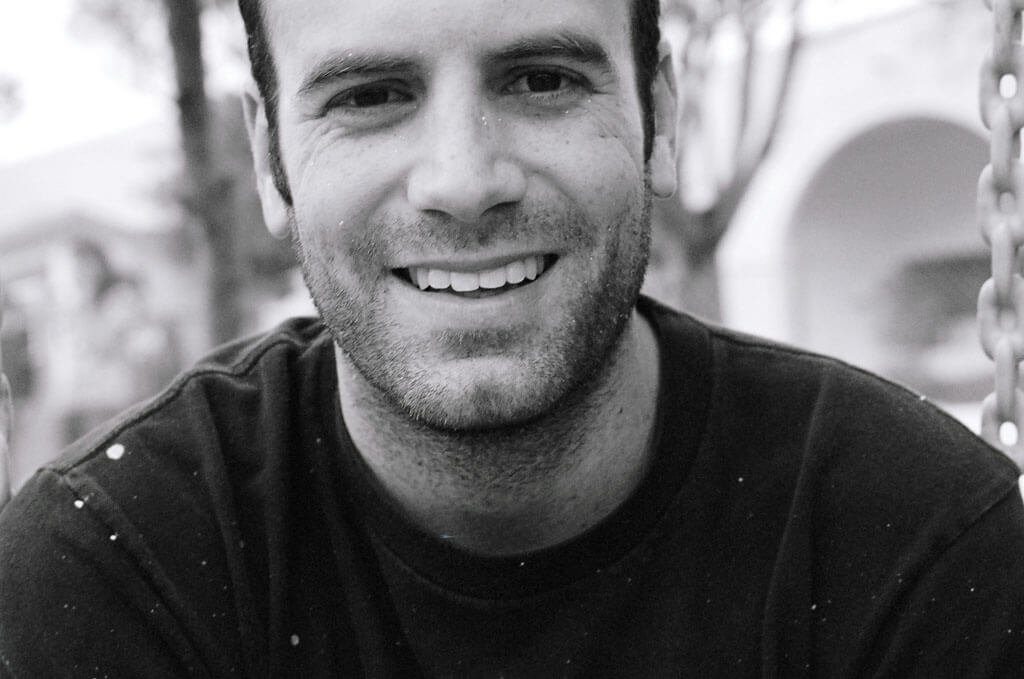 Tropical Beers In Hawaii
Tim Golden, Beer in Hawaii
"The craft beer boom reached Hawaii a bit later than the rest of the US, but it's in full swing now. Hawaii is a unique place, and our local brewers are taking full advantage of the amazing abundance of fresh fruits that the land has to offer. Tropical fruits like pineapple, guava, passion fruit (lilikoi in Hawaiian), lychee and mango are all the rage in craft brewing, and here in Hawaii they all grow in people's backyards.
"Hawaiian craft breweries are adding these über-fresh and ripe tropical fruits into everything from vibrant IPAs to wonderfully tart and refreshing sour ales. Nothing can compare to fresh, local fruit, and here in Hawaii our brewers have access to the best in the world. Recent beers include a Pineapple IPA from Kona Brewing Company, a mango pale ale from Honolulu BeerWorks, a POG (passion fruit, orange and guava) Berliner Weisse from Lanikai Brewing, a lilikoi sour from Beer Lab HI and a POG IPA from Maui Brewing Company."
Tim Golden is a Certified Cicerone, experienced home brewer and co-owner of Village Bottle Shop & Tasting Room in Honolulu.
Article by Irene de Vette
Traditionalists are appalled by some of the more experimental modern craft beers, where do you stand?