';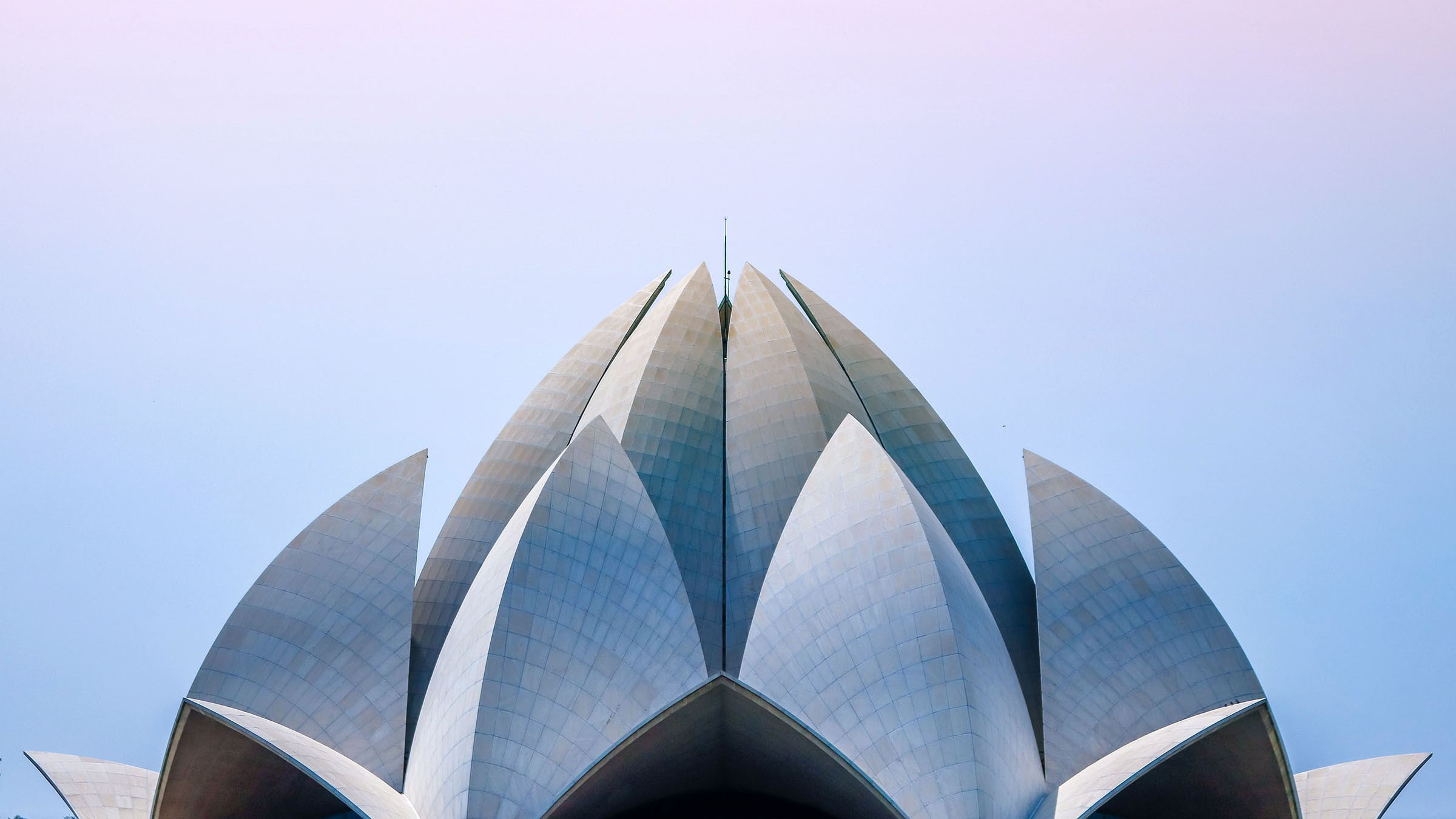 Whether we realise it or not, the future is being built all around us, right this moment. So what will it look like when it's completed, and what trends are driving the biggest changes in architecture as we know it? Portland, Oregon-based architecture expert Luke Arehart reveals five overarching trends to know.
AI in Architecture & Urban Design
Artificial Intelligence continues to become the new normal across an array of industries, from manufacturing to finance – and, of course, architecture. The term 'Computer Architect' is taking on an alternate identity beyond the traditional use of the phrase alluding to technology of programmes and systems such as software/hardware and networks. The term, through the lens of architecture and urban design, references an algorithm-based design computer that can take in complex data from various sources and create incredibly fine-tuned solutions to a vast assortment of challenges in the built environment.
The Computer Architect process cuts out a lot of people and a lot of processes – in a good way – to design urban spaces, neighbourhoods, transit networks and places to work and play. Architects have long relied on simulations, specifically to learn about sun lighting conditions in order to help site a building for optimal views, connection with nature and so on. The new artificial simulations are expanding to now take in all the big data available and give a clear picture on how to design. Imagine researching to create a trendy new downtown apartment building, and selecting a site to accommodate an influx of new millennial buyers – imagine if you could rely on artificial intelligence to define the services and lifestyle desired by this group of people. In the past, only historical data and research could provide answers to questions of programme and function, but now, AI can be used to predict current and future uses for architecture and urban spaces.
Architectural Renewal
A rapidly growing trend for architecture in 2020 is the re-form, re-model and re-use of existing spaces, structures and systems. While still prevalent in many places, the days of knocking down existing buildings and starting new is losing steam. Instead, developers and architects alike are spending more and more time considering the preservation and re-use of a place for new and innovative programming and uses. This trend has been very well received by the public as well. Unsurprising, perhaps, since most people would be curious to dine in a cleaned-up old industrial space or go to work in what was once a multiplex movie theatre, or even live in a former train station – to name just a few examples.
Thinking long-term about a place lends itself to renewing vacant spaces, while also considering how they can be used again and continue to fill various functions. Downtown core revitalisation projects take advantage of this idea by turning old hotels into apartment buildings, old bars into libraries, and vacant spaces into parks and plazas for people to use. Architects are truly evaluating and appreciating the existing and inherited story of a place to keep its history intact while creating a new use. Imagine attending a networking event or conference in the same room as a 2-tonne press brake for example. When old is transformed into new again, notions of place and community remain familiar and yet are excitingly fresh at the same time.
Cross-Laminated Timber Construction
As one of the very first materials to have been used in architecture, wood is making a profound resurgence in the form of cross-laminated timber (CLT). New technology has increased the use and performance of wood in construction, with new sizes and manufacturing techniques evolving to the point that CLT has emerged as a material that can be equally as strong in terms of structure as concrete and even steel. CLT, as its name implies, includes very large pieces of dimensional lumber bonded (laminated) together with glue to make thick floorplates, beams and columns, relying on the natural fibres of wood to withstand tension and compression forces over the life of the building. On the forefront of this trend is Portland, Oregon, where the United States' first skyscraper made from wood has been planned, belying the city's 'Stumptown' nickname and bringing it closer to a 'Timber Towers' future.
Expanding Accessibility to the Profession of Architecture
Like other professional practices such as law and medicine, architects are required to obtain an education, experience and exam credentials before they can legally practice architecture. The strict adherence to these requirements is there to protect the health, safety and welfare of the public. In the United States, the governing body that oversees licensure is the National Council of Architectural Registration Boards (NCARB). This group verifies the architectural degrees from accredited universities, as well as candidates' successful completion in all categories of the architectural experience programme, and administers a series of six exams that one must pass in order to practice and call themselves an architect. The above represents the path to architecture as an often-lone journey forged individually by each candidate.
Enter: Michael Riscica and his robust Young Architect platform. This new and increasingly popular movement is a platform for young and aspiring architects to come together, creating a vast network unified under a common goal. Riscica's stated aim of "Helping the Next Generation of Architects Become the Most Successful Generation of Architects" is a global effort, bringing together a diverse crop of eager and ambitious young students of architecture into a common place of learning, collaboration and community.

The Architect's Role in Climate Mitigation
Fresh off the hottest January since record-keeping began, the climate change emergency needs to be the first thing that architects consider before putting pencil to paper. There has historically been a quick acceptance about the grotesquely large amount of energy buildings in the United States consume in comparison to other locations. Right now, the process of architecture and construction uses an alarmingly high amount of fossil fuels and an even more surprisingly low amount of renewable energy. However, things may be set to change.
Architecture is one of the best-placed industries to truly mitigate the future impact of climate change. Everything from material selection, access to public transportation and reduction of CO2 emissions from each facet of the building process needs to be re-examined for immediate remediation. The emerging trend from this crisis, then, involves employing new and innovative designs, techniques and strategies. A whole world of designers, engineers and architects have set out to create solutions for the environment by breaking the processes of old and paving the way to a new future. Firms of all sizes are using real and actionable practices to reform the entire building industry – the time for theory with lectures and summits is over. The time has come to act swiftly and boldly, which is a highly welcome step towards reforming the process of architecture.
About Luke
Luke Arehart earned a Bachelor of Architecture degree from Cal Poly in San Luis Obispo and is a frequent commentator on architecture and real estate on YoungArchitect.com, Architizer and PortlandArchitecture.com among others. Connect with Luke and follow his thoughts on these subjects and more at linkedin.com.