';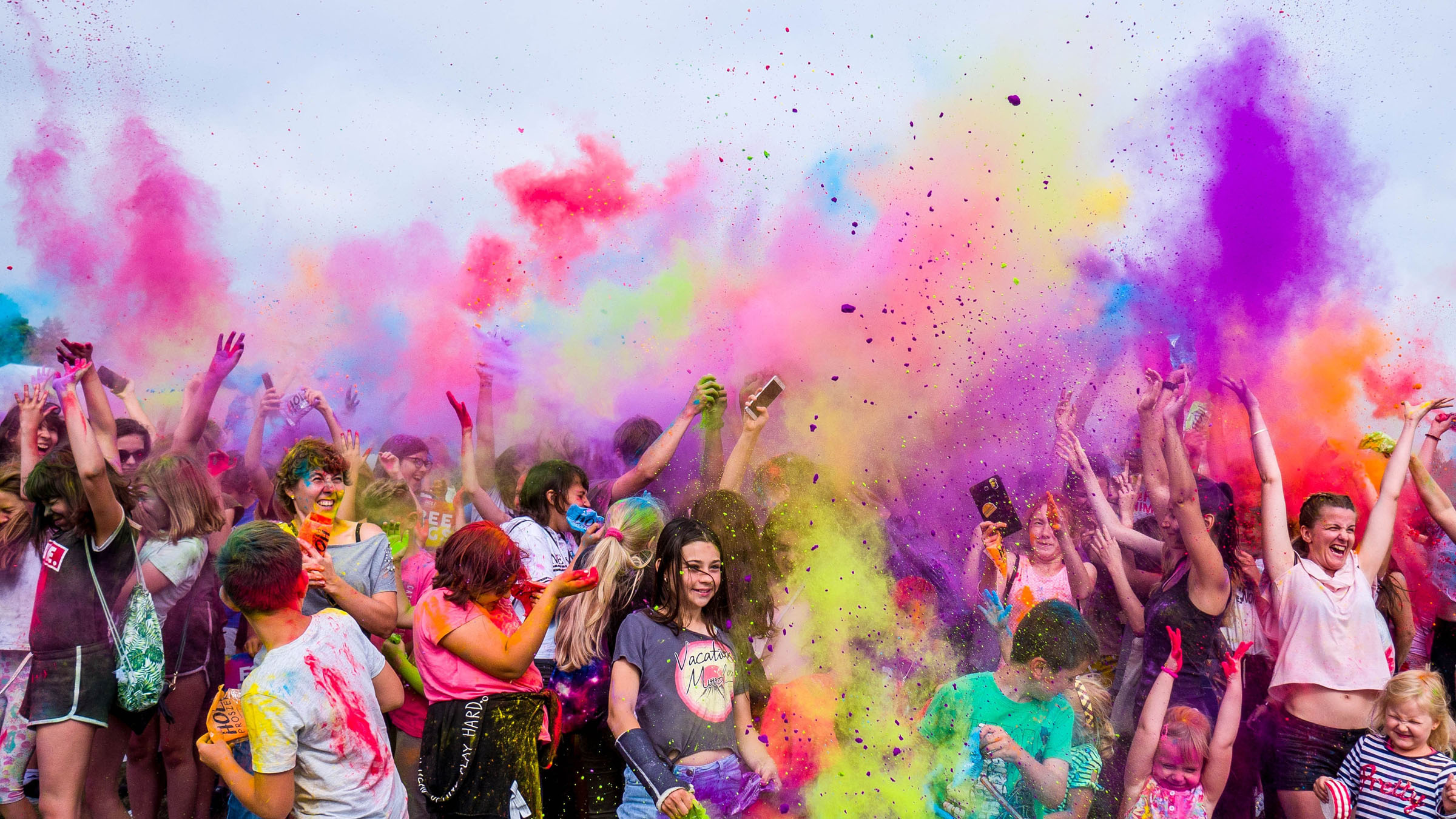 ;
Tasting Australia
Adelaide, Australia
27 March – 5 April 2020
Calling all gourmets: Prime your palate for one of Australia's longest-running and most anticipated festivals of food and drink.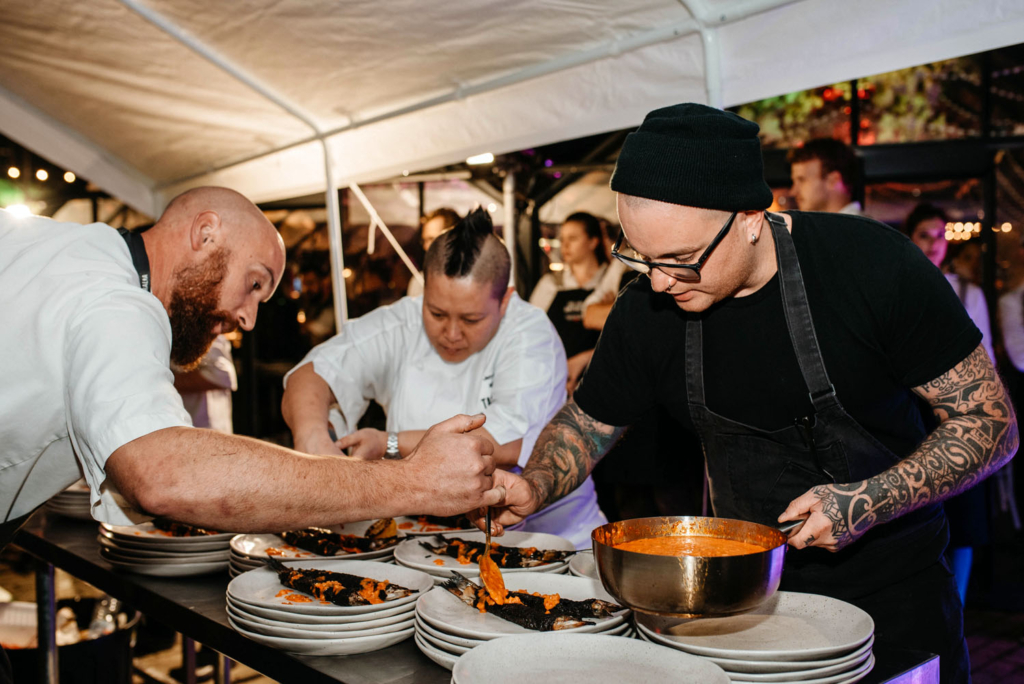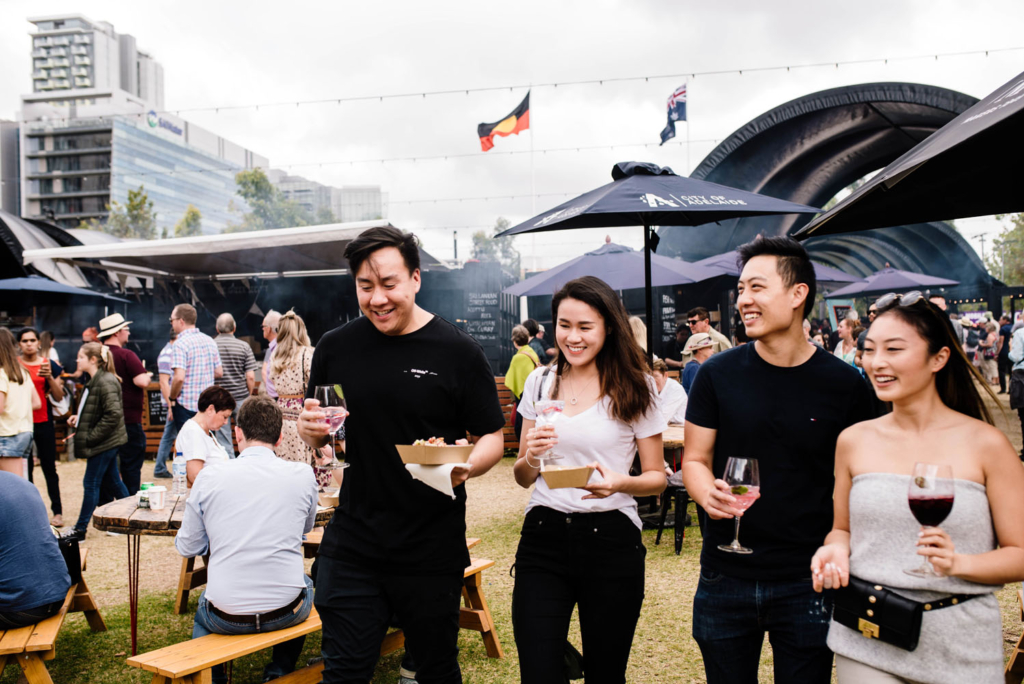 Much like South Australia's foodie scene itself, the Tasting Australia programme is diverse and delectable. Listen to Marco Pierre White tell tales from his Michelin 3-star kitchen. Shuck oysters and sip gin in the Adelaide Hills. Indulge in a 5-course "wine and wagyu" degustation. Take a masterclass in pizza-making. Have Sunday brunch with the best views in town. Browse the goods at the Willunga Farmers' Market, and then spend an evening picnicking under the stars. All in all, the festival encompasses more than 100 events – some budget-friendly, some for deeper pockets – highlighting the region's freshest, most flavourful products as well as the makers behind them.
tastingaustralia.com.au
Songkran
Thailand
13-15 April 2020
Mid-April marks the coming of a new year in Thailand, but you won't see much in the way of fireworks and Champagne. Here, it's all about the H2O.
13 April is the traditional Thai New Year, originally observed by dousing Buddha statues and religious figures in water as a means of symbolic purification, washing away evil spirits and bringing luck for the new year. Modern Songkran festivities still involve these religious traditions, but have also acquired a more secular tone, as the whole country takes the combination of national holiday and hot weather as an excuse to start a massive water fight. Old and young, friends and strangers – everyone is fair game in what might be the world's biggest splash fest. To join the action, head to Bangkok, Phuket or Chiang Mai – the latter being the most popular Songkran destination, with festivities held along the city's 700-year-old moat. Enjoy the parades of exquisite floats and ornamented elephants, savour the local street food, and prepare to get soaked wherever you go!
Tmrw.Tday Culture Fest
Negril, Jamaica
28 April – 3 May 2020
Music festival meets wellness retreat meets seaside escape: this event on the crystalline beaches of Negril is all about good vibes, good times and making a better tomorrow… today.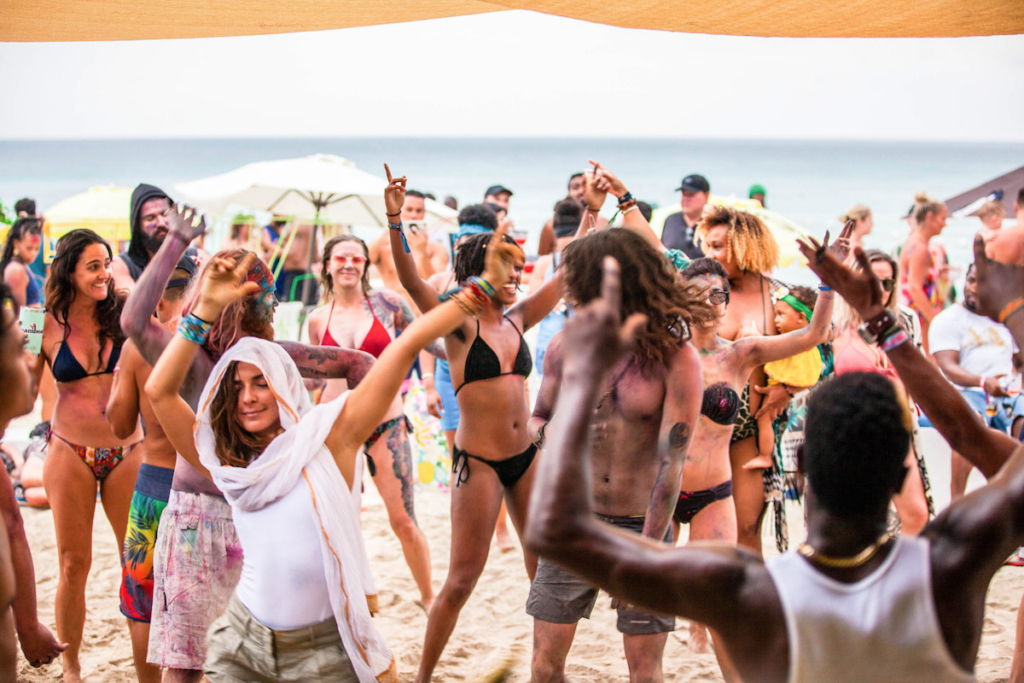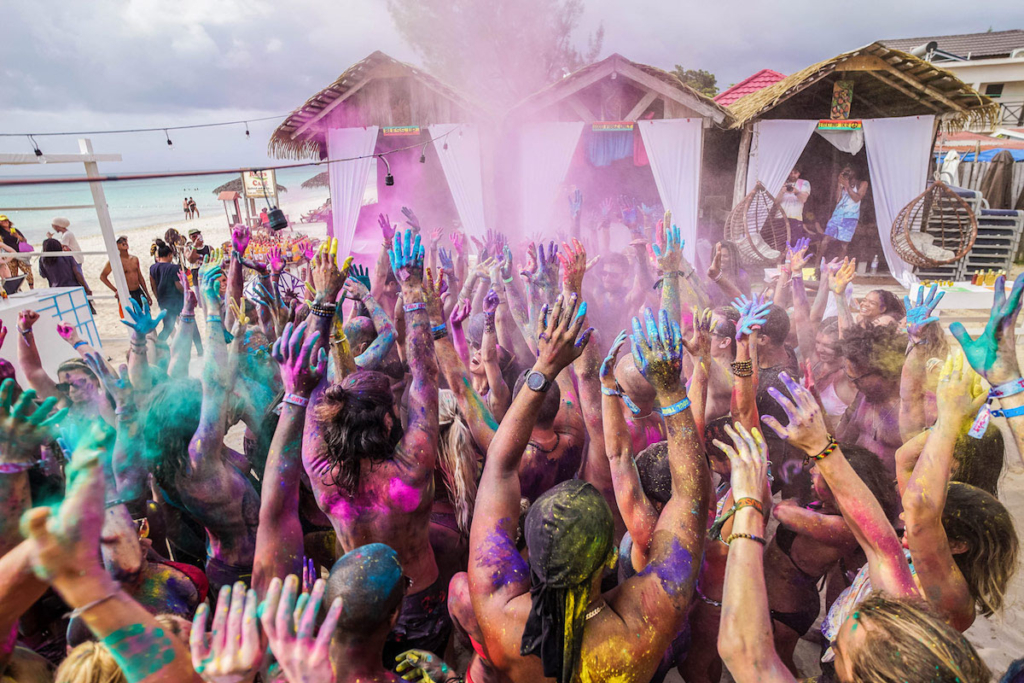 [Photos via Tmrw.Tday Culture Fest]
This isn't a trendy beach party made for the "I was there" jet set. Tmrw.Tday aims for a transformational atmosphere, in which festival-goers truly connect with themselves and others through a nonstop line-up of activities and workshops, from yoga to natural healing, ecstatic dance and inspirational speakers. Take in musical performances spanning electro, hip-hop, soul and, of course, reggae. Indulge in farm-to-table dining and live cooking shows. Most of all, go with the flow and do what feels right. You may just find the tribe you've been looking for all along.
tmrwtday.com
Festival de la Leyenda Vallenata
Valledupar, Colombia
29 April – 2 May 2020
Even in a country rife with cultural riches, vallenato music stands out as one of Colombia's proudest traditions. Catch it live at the Vallenato Legend Festival, the largest folk music event in the country.
Combining merengue, puya, paseo and son rhythms, vallenato originated in the Caribbean area of northeastern Colombia, where the songs of the region's cattle herders, the chants of African slaves and the music of people indigenous to the Sierra Nevada de Santa Marta mountains blended together across generations. The Festival de la Leyenda Vallenata has been celebrating this vibrant tradition since 1968 with concerts and cultural events, encompassing exhibitions, panel discussions, debates, storytelling and symposia. Don't miss the Piloneras Parade, which sees groups compete and perform a traditional local dance, as well as the vallenato musical contest, in which the best musicians take home coveted titles – and lifelong bragging rights.
festivalvallenato.com
Annie Mac Presents: Lost and Found Festival
Saint Paul's Bay, Malta
30 April – 3 May 2020
Tired of playing second fiddle to the likes of Spain and Croatia, Malta is ready to step up as the Mediterranean's next hotspot for electro music fans…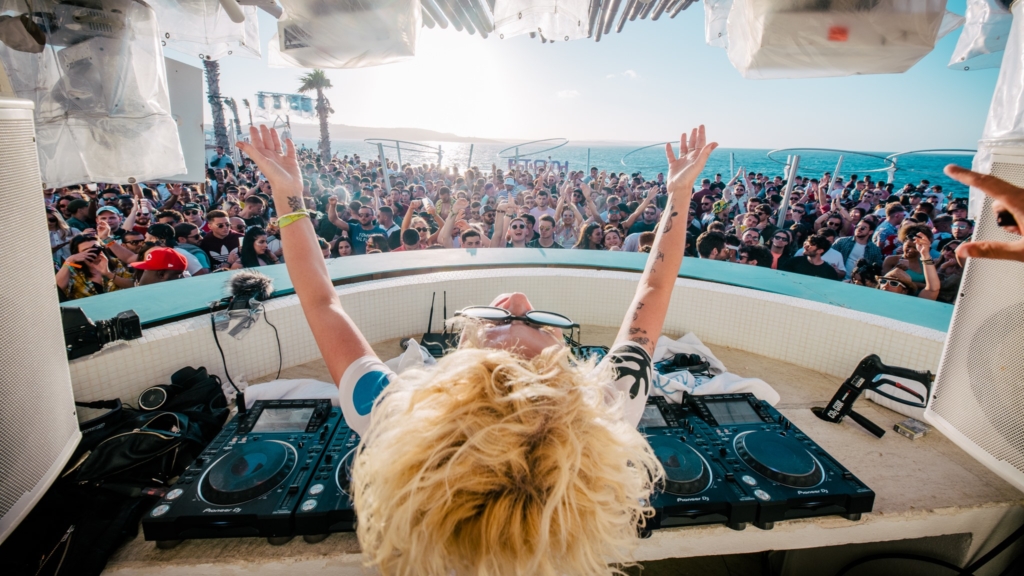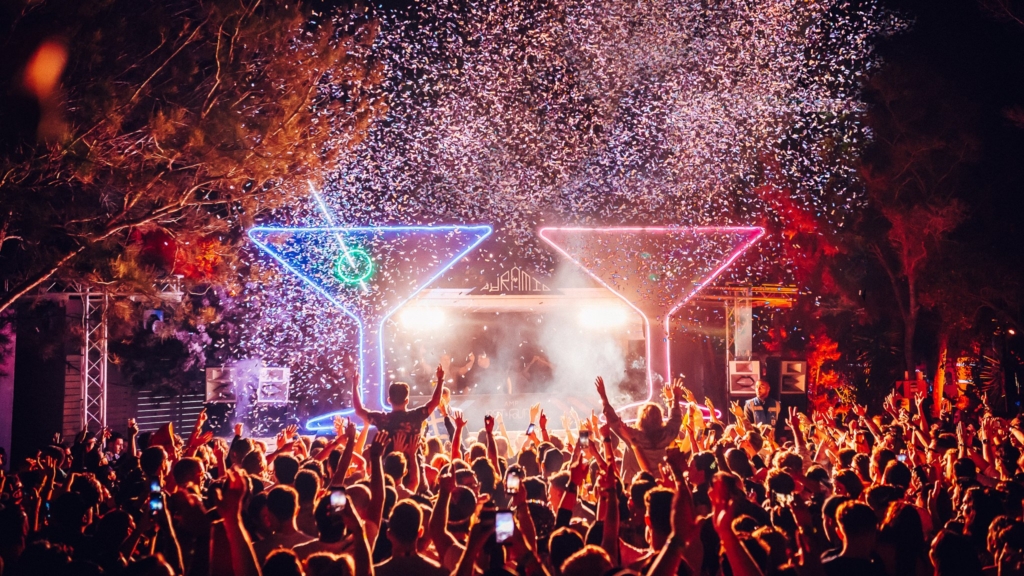 [Photos: Lost and Found Festival via Facebook]
Bringing the beats to beautiful Saint Paul's Bay for the past three years, this pre-summer party presented by veteran DJ Annie Mac is just the place to kick off the season's music festival circuit. Look forward to names like Seth Troxler, Helena Hauff, Eats Everything, Slowthai and – obvs – Annie Mac herself, performing sets with over-the-top special effects, and (we've been promised) a few surprises. There'll be a seaside pool party, a beach bash, a castle rave and the occasional boat party, in addition to the nightly mega-shows. All you need to bring is some sun cream and a whole lot of energy.
lostandfoundfestival.com