';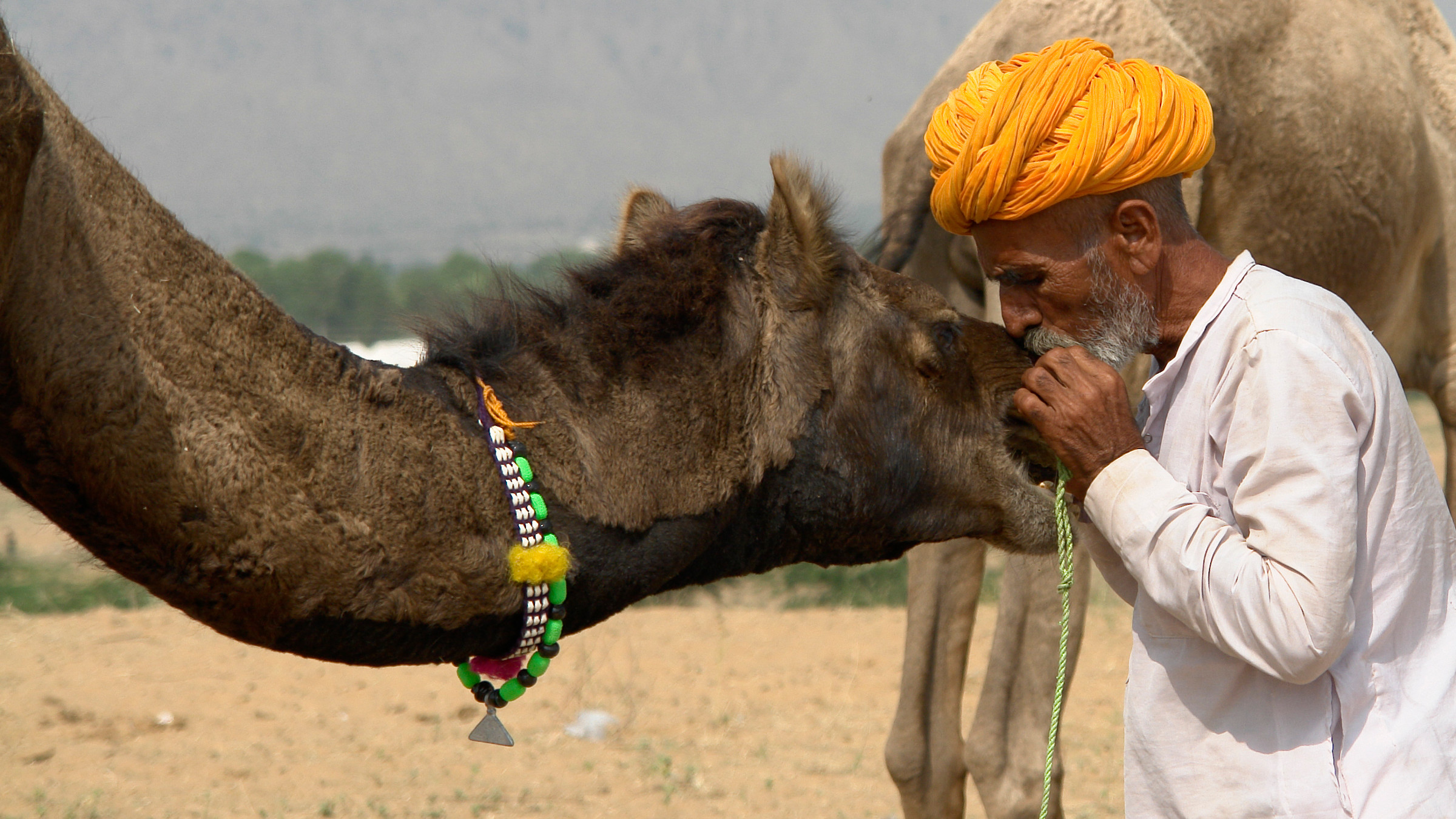 ;
Whether spring has sprung or autumn descended in your neck of the woods, we've rounded up the best way to make the most of the season – from jogging through the temple-dotted jungles of Myanmar, to strutting your stuff at the Melbourne Cup and rocking out indie-style in Iceland.
Melbourne Cup Carnival
Melbourne, Australia
3 November
If you're in Australia the day of this epic annual horse race, it will be hard to miss it. The country grinds to a halt as everyone gathers around their TV sets to watch the races, gawk at the designer fashions and see if their prize pony has pulled ahead. Those who score tickets to the event have the added advantage of socialising at Hill Square, with live Djs and pop-up bars and restaurants.
flemington.com.au
Iceland Airwaves
Reykjavik, Iceland
4-8 November
What started 15 years ago as a party in an airplane hangar has become a favourite for in-the-know festival fans looking for a more intimate, authentic experience. It's less about big-time headliners and more about discovering your next favourite band, while taking in the side programme of art and fashion events, too. Don't miss the lineup of free off-venue shows, where you can catch the same artists and chill with locals without purchasing a ticket or waiting in long lines.
icelandairwaves.is
Lewes Bonfire
Lewes, England
5 November
Brits have been celebrating the quelling of Guy Fawkes and his plot to blow up the king and Parliament for more than 400 years, but if anyone can "remember, remember, the Fifth of November" in an unforgettable way, it's the people of Lewes. Here you'll find the country's most elaborate Bonfire Night, complete with torch-bearing Bonfire Societies parading through the streets in fancy garb, burning unpopular historic political figures in effigy.
lewesbonfirecouncil.org.uk
JazzFest Berlin
Berlin, Germany
5-8 November
The world's smoothest of musical genres heads to Berlin for the 51st iteration of this esteemed event. Jazz lovers will recognise many of the names in the lineup, from singer Cécile McLorin Salvant to trumpeter Ambrose Akinmusire, saxophonist Miguel Zénon and Australian improv trio The Necks. Throw in some lively local numbers, like the Splitter Orchester and multi-culti Divan of the Continents, and you've got yourself one heck of an ode to jazz.
berlinerfestspiele.de
Kenu and Kundu Festival
Alotau, Papua New Guinea
6-8 November
Live music, traditional dancing, arts and craft displays, and drama performances all set the mood for this celebration of customary Papuan ways of live, but it's the impeccably crafted kundu drums and canoes that steal the show. Though not a centuries-old event deeply rooted in tradition (the festival was founded in 2003), it's still an immersive way to experience the vibrant culture of the region.
papuanewguinea.travel
PA Baconfest
Easton, Pennsylvania, USA
7-8 November
If there's anything America loves more than bacon, it's finding new and unusual ways to eat it. Here, you'll find it stuffed in pretzels, on top of cupcakes, covered in chocolate – even replacing berries as the key ingredient in jam – but also in more classic dishes like sandwiches and burgers. Thankfully, the emphasis here is on vendors who source their swine from local farms, ideally small-scale and free-range, so the ethical qualms are minimal. Watching your cholesterol? Take a stroll through the open-air market to find fresh, local fruits, veggies and organic breads.
pabaconfest.com
Africa International Film Festival
Lagos, Nigeria
9-16 November
AFRIFF's major objective? "To reflect a common true African identity and re-establish Africa as an original home to all." Their weapon of choice? Film. By investing in emerging talents and providing a forum in which to share their projects, the organisation takes an active role in supporting the growth of a fledgling industry with the potential to reveal so much about – and improve – lives across the continent.
afriff.com
New York Comedy Festival
New York City, USA
10-11 November
Bill Maher, Kathy Griffin, Billy Crystal, David Steinberg, Judd Apatow, Patton Oswalt – the list of hilarious luminaries in action at NYC's upcoming funny fest goes on. Grab some tickets, and get ready to bust a gut.
nycomedyfestival.com
Contemporary Istanbul
Istanbul, Turkey
12-15 November
The Istanbul art scene has been flourishing over the past few years – a fact that's never more obvious than when the city hosts its annual arts festival. For 2015, look out for the more than 102 galleries coming from 28 cities and 24 countries, plus homegrown Turkish talents in everything from painting to sculpture and multimedia artwork.
contemporaryistanbul.com
Pirates Week Festival
George Town, Cayman Islands
12-22 November
You don't have to be a hardcore Pirates of the Caribbean fan to enjoy a bit of scallywag shenanigans. Don your buccaneering best and come out for parades, fireworks, dancing – even a mock pirate invasion featuring 3 full-scale pirate sailing ships. Add in the Cayman Islands' historical sights, fantastic cuisine and gorgeous white sand beaches, and try to think of a reason not to go.
piratesweekfestival.com
Paris International Fantastic Film Festival
Paris, France
17-22 November
Fans of fantasy and horror have come to the right place. Now in its 5th year, PIFFF will be screening international blockbusters along with foreign-language and French cinema flicks at one of the most beautiful theatre venues in Europe: le Grand Rex.
pifff.fr
Pushkar Camel Fair
Pushkar, India
19-25 November
Come for the camels, stay for the country fair atmosphere – but India-style, with snake charmers, fortune tellers, dancers, musicians, magicians and holy men, all under the auspicious autumn full moon. Visit the market stalls, check out the camel trading tent, watch a Camel Beauty Contest or a camel race, have a curry or two, and while you're at it, take a dip in Pushkar Lake at dawn; doing so is said to absolve one's sins.
Photo via Marina & Enrique of Flickr
San Francisco International Hip Hop Dancefest
San Francisco, California, USA
20-22 November
Hip hop in San Francisco? It sound as mismatched as orange juice in your Cheerios, but but hear us out: introducing a live-and-love San Fran attitude to the combative world of professional dance, this is the first ever non-competitive hip hop event, created simply to celebrate the artistry of a dance movement. Watch as dance companies from around the world strut their stuff, and check out a sideline programme of films about the genre.
sfhiphopdancefest.com
Montreal Bach Festival
Montreal, Canada
22 November – 5 December
Charming Montreal becomes even more magical in winter – the perfect stage for a celebration of one of history's great composers. Ensembles, orchestras, choirs and solo musicians come from across the globe for this elegant event, which kicks off on 22 November with an even more elegant gala evening.
festivalbachmontreal.com
Yi Peng and Loy Krathong Lantern Festival
Chiang Mai, Thailand
22-25 November
Be a part of one of the world's most ethereal events, as thousands gather to symbolically release their fears, regrets and negativity in the form of glowing lanterns and peaceful floats made of banana leaves. The reverent tone of the lantern release is preceded by vibrant parades, beauty pageants, musical performances, lantern-making contests, fireworks and plenty of delicious Thai food.
Photo via John Shedrick of Flickr
Stereosonic
Australia (Sydney, Perth, Adelaide, Melbourne, Brisbane)
29-30 November, 5-7 December
Summer is in full swing, and so is the electronic dance music all across Australia. Aussie up-and-comers join big-ticket names at locations like Sydney's popular Showground, Adelaide's solar-powered festival grounds and Melbourne's scenic riverside stage.
stereosonic.com.au
Bagan Temple Marathon
Bagan, Myanmar
28 November
You've heard of Angkor Wat, but what of Myanmar's Bagan with over 2,000 medieval temples and pagodas spread across a jungle plain set against a mountainous backdrop? Perhaps the best way to take in this sprawling site and surrounding villages is as a competitor in the Bagan Temple Marathon – it's a flat course, but also hot and dusty, so be fit and be prepared.
bagan-temple-marathon.com
Lopburi Monkey Banquet
Lopburi, Thailand
28-29 November
Two tons of produce and rice feed about three thousand macaques each year to one of the world's weirdest feasts. Chefs and onlookers arrive at the ancient Phra Prang Sam Yot temple, where the monkeys live, and set out a lavish banquet over which the Governor of Lopburi himself presides. After a bit of music and human monkey dancing, the macaques are invited to chow down – which they do, with fervour and a bit of food-slinging. The 20-baht entrance fee does come with a stick for self-defence, but don't be alarmed – as long as you don't withhold any food, you'll be fine.
Article by Jessica Keller
[Photo at top: Wikimedia Commons]
Given the choice would you prefer to spoil yourself with a new treat or a new trip?