';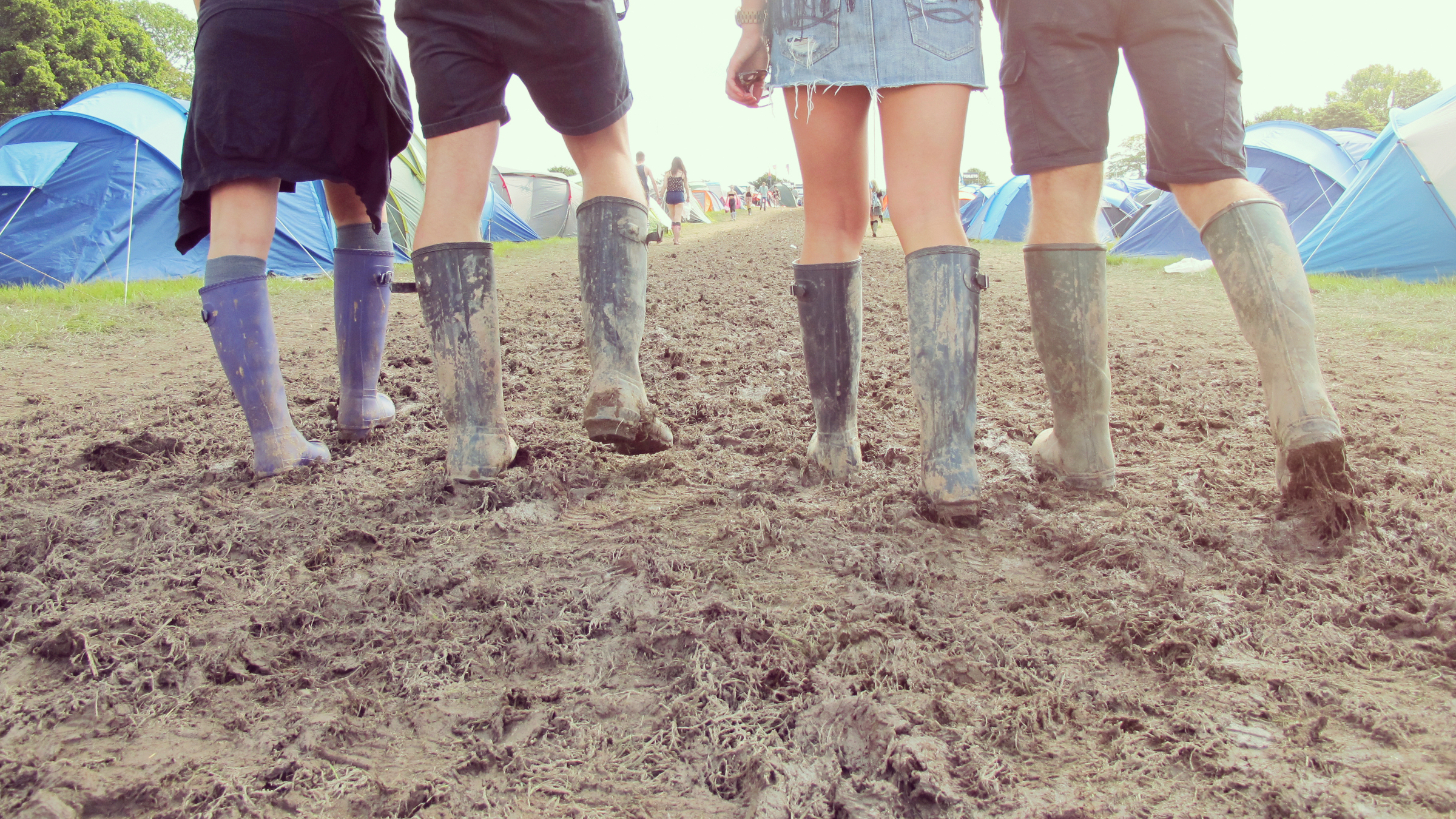 ;
Whether you're a gardener, an equestrian, a festival fan or someone who just happens to live in a really rainy place, Wellington boots are a wardrobe staple that can be as unique as they are useful. We offer our picks for the best this season.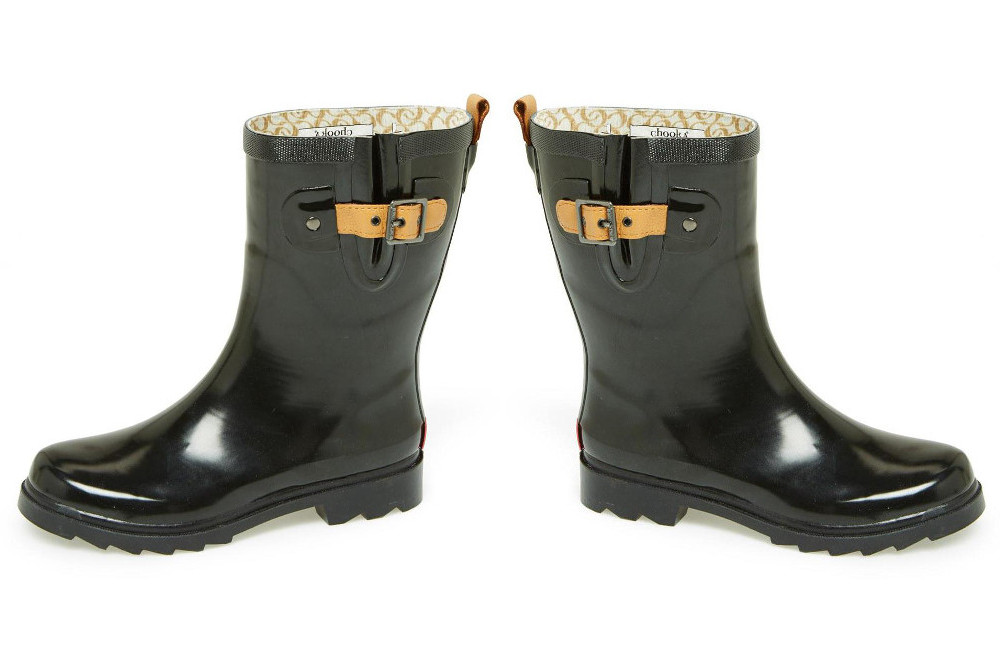 The Minimalist
For the no-fuss festival-goer who likes her wellies the way she likes her tent: warm and dry, with just enough room to fit comfortably. The shaft is wide for uncomplicated sliding on and off, an adjustable strap allows for a more personalised fit, the mid-calf height means feet are warm but legs get plenty of air, and the slick black style goes with everything – except brown belts, of course. washingtonshoe.com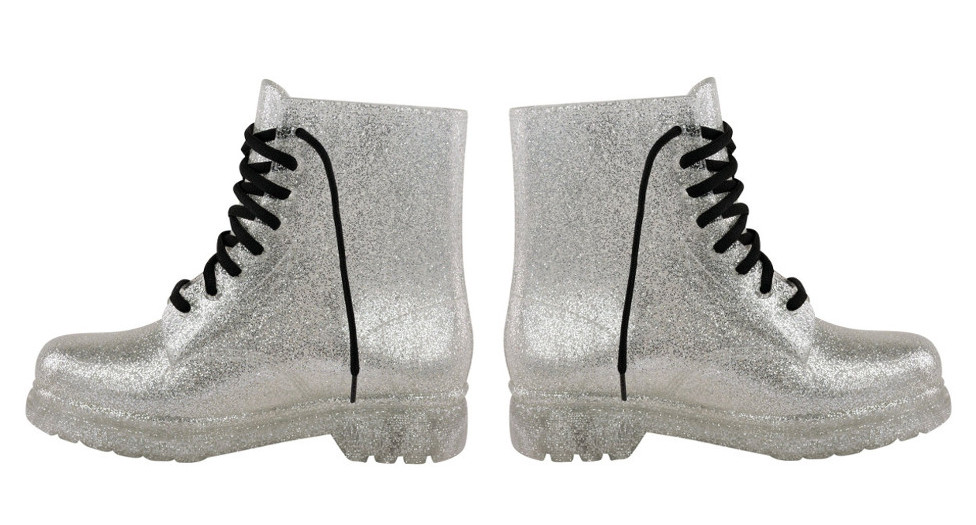 The Throwback
Aside from a 6-year-old's birthday party, there's no better excuse to get glittered up than a music festival. And like some kind of magical waterproof time machine shoe, these clear wellies embody everything you loved about the '90s, from jelly footwear to combat boots and glitter, glitter, glitter! Team them with daisy dukes, a crop top and a loose duster cardigan. amazon.co.uk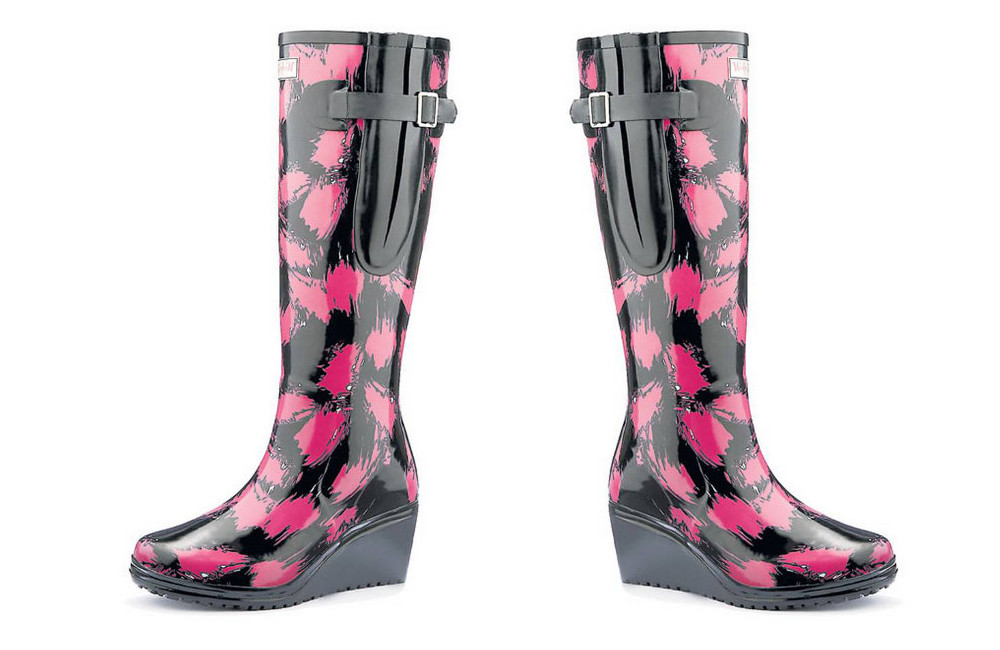 The Girly Girl
Mud and heels don't generally mix, but if you have a bad case of "Barbie feet", opt for something with a wedge. The wide sole not only offers stability, but – unlike a more stiletto-type heel – keeps you from becoming a literal stick-in-the-mud. Made from vulcanised rubber with a cotton lining, these wellies have a 2-inch heel and a lot of sass. thewellyshop.com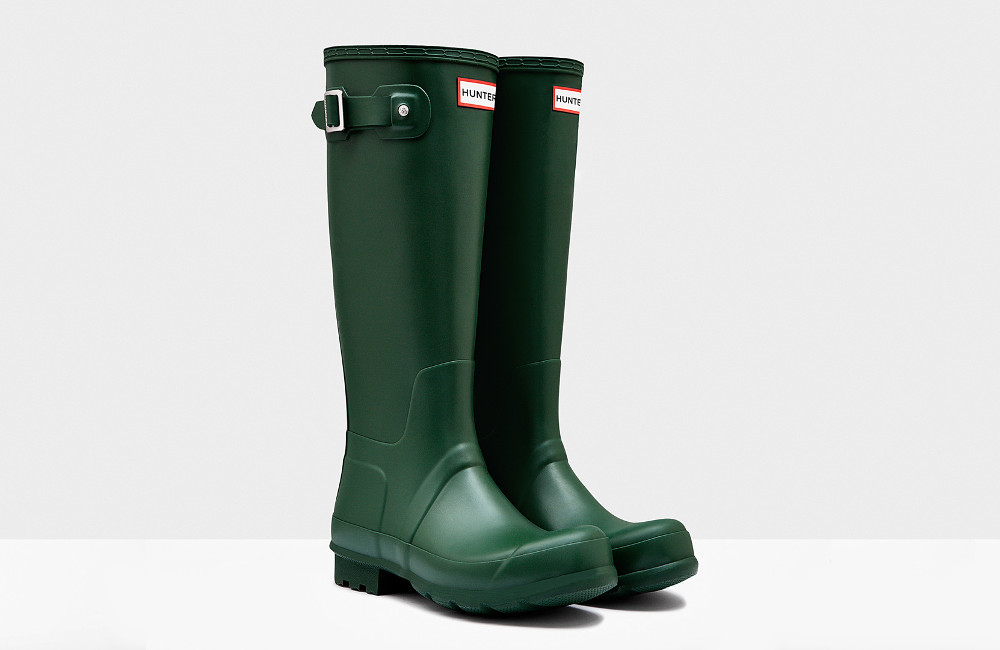 The Manly Man
Wellingtons aren't just for women. After all, what's manlier than getting some dirt under your fingernails – and all over your shoes? For a durable, straightforward pair that says "let's do this", look no further than the Original collection from iconic brand Hunter Boots, whose wellies are handmade from vulcanised rubber. If garden-hose green isn't your style, go for black or grey. hunterboots.com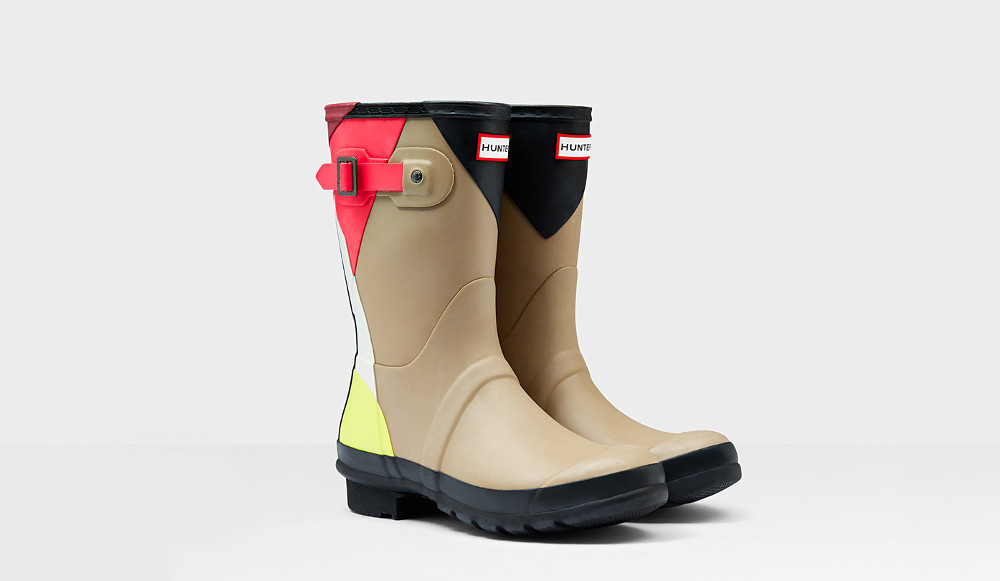 The Dazzler
Also from the Hunter fold are these appropriately named "Dazzle" boots, combining a matt finish with hand-applied geometric panels for a sophisticated colour boost. We're thinking skinny jeans and a coordinating slim-lined tank top to pull the look together and draw the eye to these statement wellies. hunterboots.com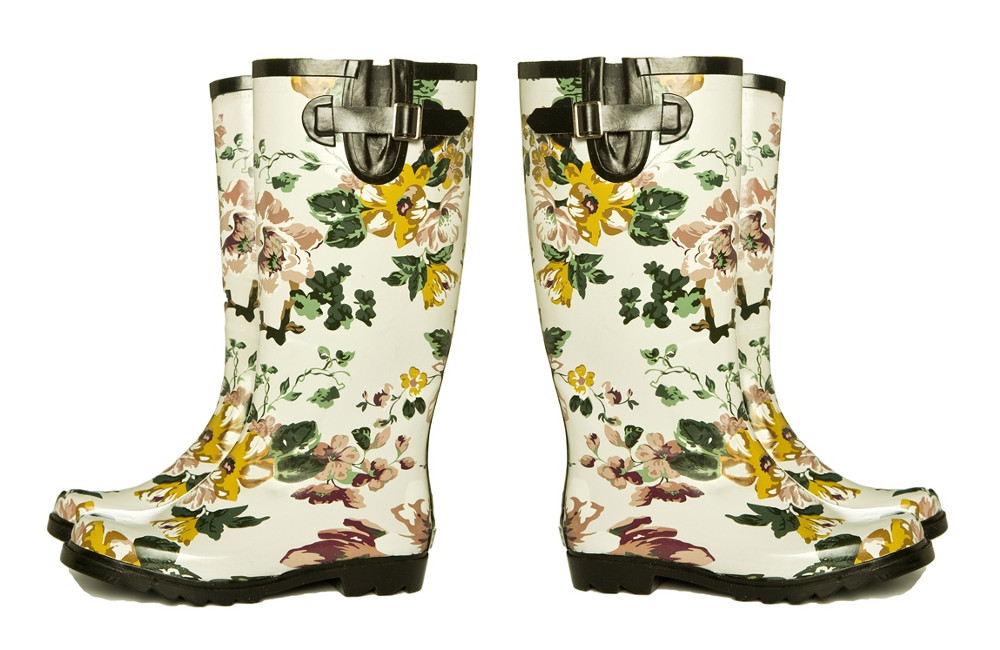 The Garden Party
As feminine and refined as a Victorian chaise longue, with similar upholstery, these "Princess Bird" wellies belong as much in the garden of a quaint English cottage as they do on the festival grounds at Glastonbury. A flouncy, boot-skimming boho skirt and flower crown would be the perfect complements. hardtofind.com.au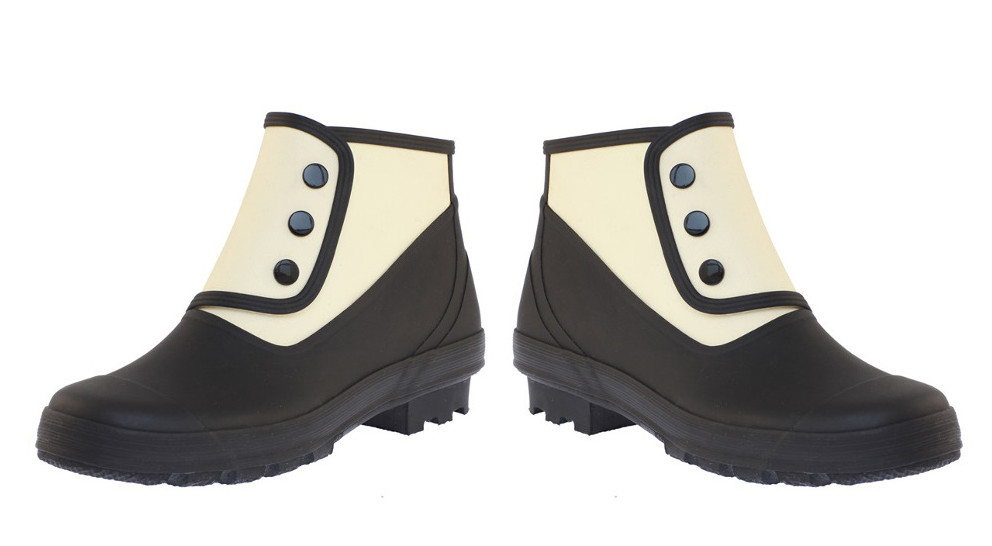 The Gangster
The 1920s trend is still having its heyday, so seek no further than these Al Capone spats to look spiffy, even when it's raining cats and dogs. Feel free to pass on the zoot suit, but a fedora is non-negotiable. thewellyshop.com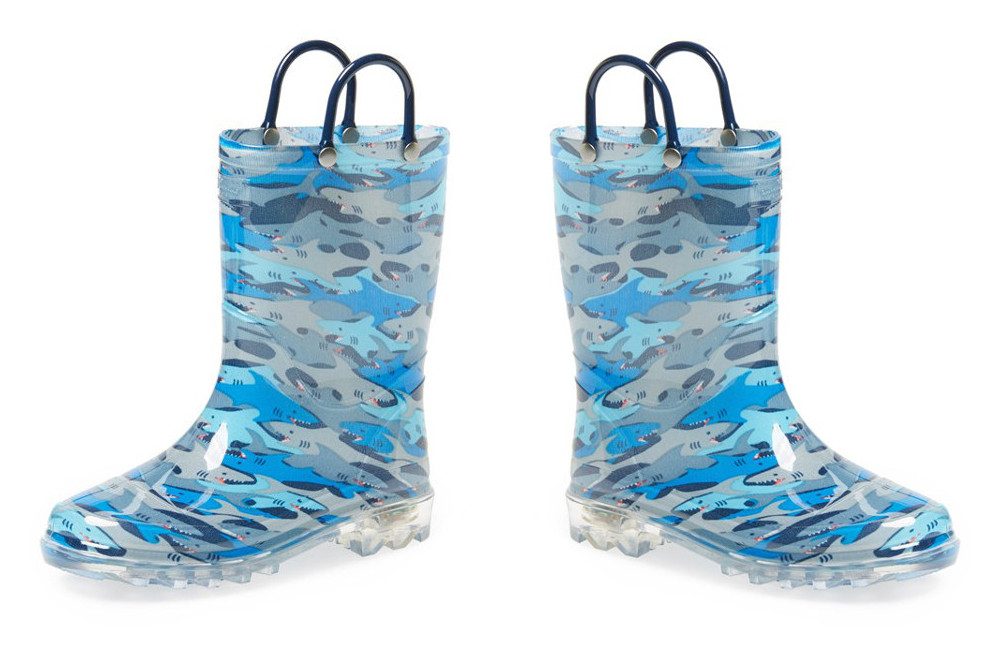 The Kid-Pleaser
Light-up shoes, shark cartoons and an excuse to caper through mud puddles – these 'Shark Chomp' galoshes are every child's dream. A wide fit and pull straps make them easy to put on, but good luck trying to get your little one to take off what will surely be his or her favourite new shoes. shop.nordstrom.com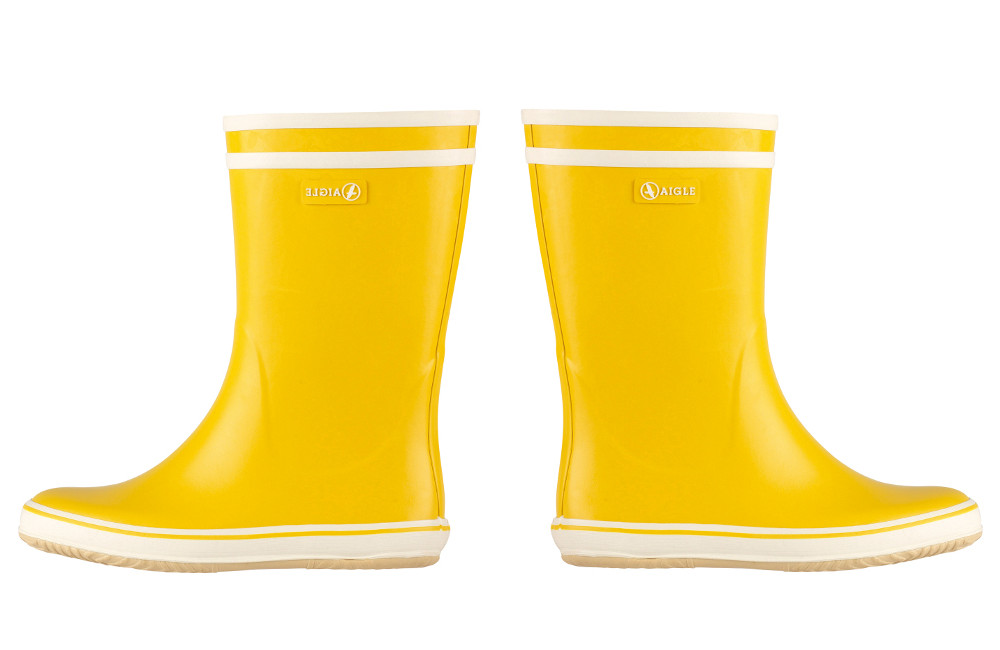 The Gloom-Buster
Ah, the quintessential yellow rain boot – even on a dreary day, it's hard to be down when your feet are so bright and cheery. Aigle's nautically inspired wellies with their recognisable white stripes are a true classic, handmade from natural rubber for a comfortable wear. aigle.com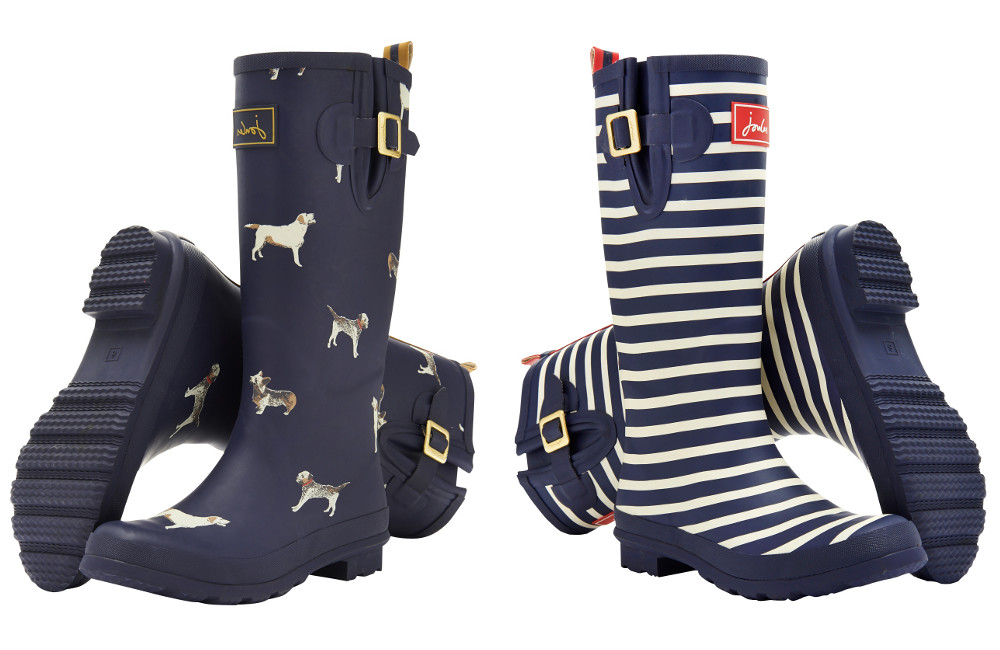 The Doyenne Of Designs
Not just for keeping feet dry, rain boots are the perfect way to spruce up an outfit with a fun colour or pattern – one that would be a bit too daring, or even ridiculous, on any other boot. Play around with cute prints, bold stripes and all manner of colours, like these adorable designs from Joules. After all, wellies you love to wear are a reason to hate rainy days a little bit less. joulesusa.com,  joules.com
Article by Jessica Keller
Where do you stand on the eternal Wellington Boots/Summer Festival conundrum??