';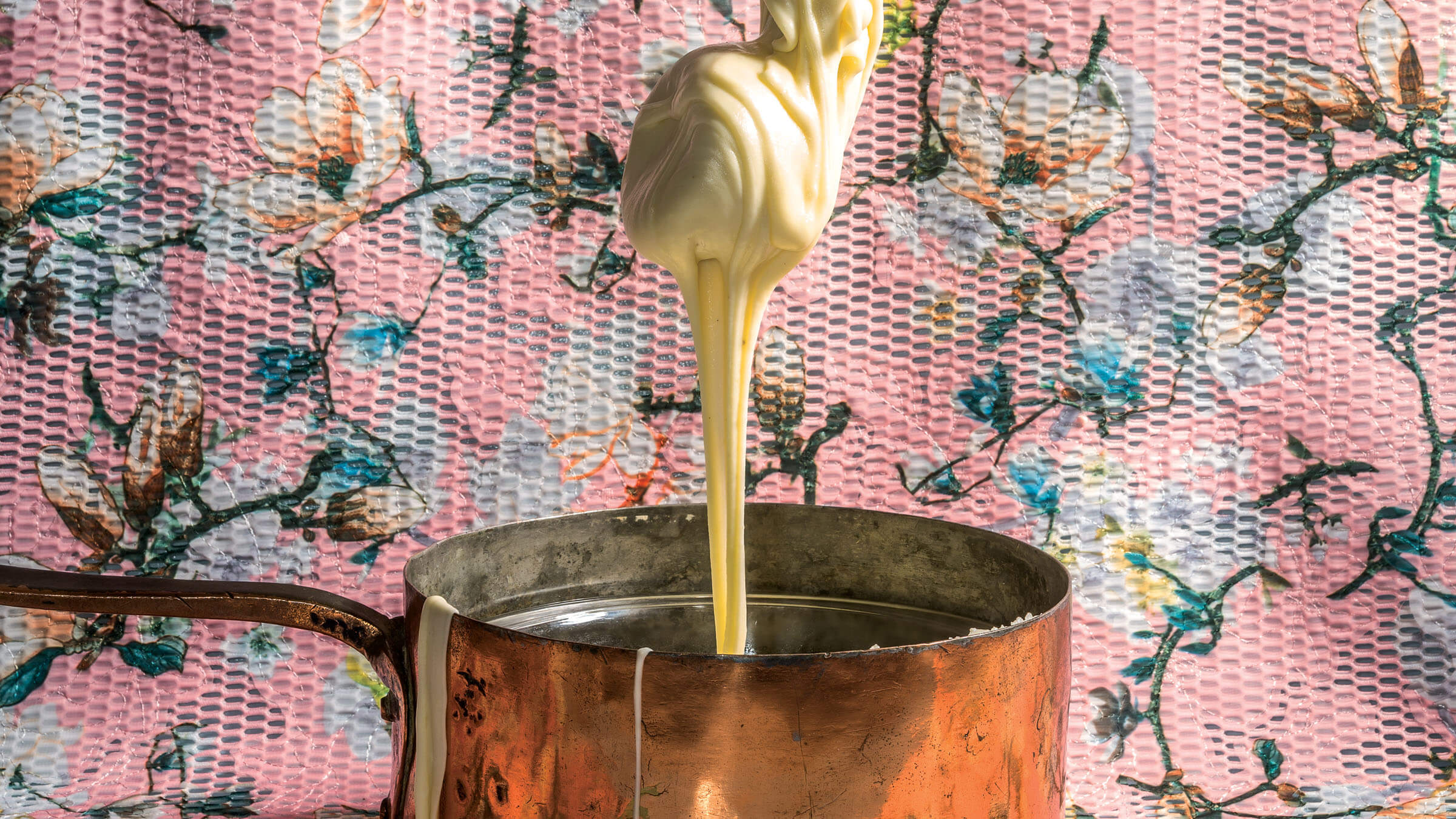 ;
Aligot is what happens when a copious amount of cheese melts into mashed potatoes, creating a luscious fondue-mash hybrid. Tia Keenan shares her version of this French favourite.
Tia Keenan's Aligot
What Cheese To Use:
Traditional: Cantal, Laguiole, Tomme d'Auvergne
Substitutions: Spring Brook Farm Reading, Grafton Village Truffle Cheddar
Yield: Makes enough starchy fondue for 4
Ingredients
2 pounds (900 grams) Yukon Gold potatoes (about 4 medium), peeled and cut into 1-inch cubes
1 tablespoon kosher salt
¾ cup (175 millilitres) heavy cream
1 garlic clove, grated on a zester
8 ounces (225 grams) unsalted butter, softened
½ teaspoon white pepper
12 ounces (375 grams) cheese of choice, shredded
8 ounces  (250 grams) mozzarella, shredded
Method:
1. Place the potatoes and salt in a medium saucepan and cover with cool water. Cover the pan with a lid and bring to a boil over high heat. Reduce the heat and simmer until the potatoes are fork-tender, about 15 minutes. In a small saucepan, warm the cream over low heat.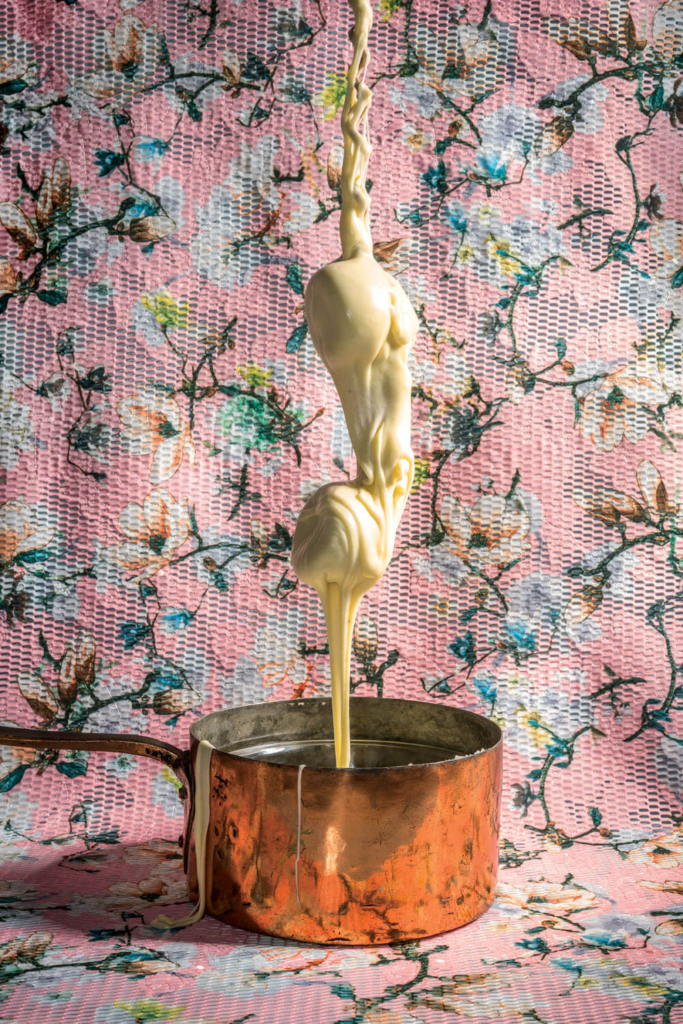 2. Drain the potatoes and return them to the saucepan over low heat. Mash them with a potato masher until they are very smooth with minimal lumps. (Lumps are groove killers. Take your time here and really have at them.) Stir in the grated garlic.
3. Stir in the butter 1 tablespoon at a time, incorporating completely before the next addition. Once all of the butter is melted into the potatoes, add the warm cream in two batches, stirring continuously until smooth and creamy. Stir in the white pepper. If you have an immersion blender, use that to tackle any remaining lumps. If you don't, give the potatoes one last go with the masher.
4. Add the shredded cheeses a handful at a time, stirring vigorously until the potatoes and cheese have combined into a smooth elasticity that resembles pizza dough. Adjust the seasoning if needed.
5. Serve immediately in big bowls with a spoon, or forgo the utensils and use pieces of bread to shovel the aligot into your face, like old French men do.
Excerpted from: Melt, Stretch, & Sizzle: The Art of Cooking Cheese: Recipes for Fondues, Dips, Sauces, Sandwiches, Pasta, and More, Tia Keenan, Rizzoli Books. [Photo: © Noah Fecks]
About Melt, Stretch, & Sizzle
Tia Keenan's easy yet decadent recipes will change the way you eat and cook with cheese. A workhorse of the kitchen, cheese adds depth, flavour and texture to sauces, soups, sandwiches, dips and snacks, fondues and every dish you truly love. Melt, Stretch, & Sizzle demystifies recipes for delicate baked ricotta with herbs, a perfectly puffed Dutch baby with bacon, pecorino popovers fit for any holiday party, and Brazil's crave-inducing pao de queijo. Alongside cheese, the humble potato becomes an elegant gratin, is doused in cheese curds and gravy for poutine, and melts into the ultimate aligot. The author also refreshes old favourites, such as studding traditional baked pasta with a whole burrata, and describes a host of creative grilled cheese combinations. The finishing epic raclette spread with multiple menus will inspire your next legendary dinner party.