';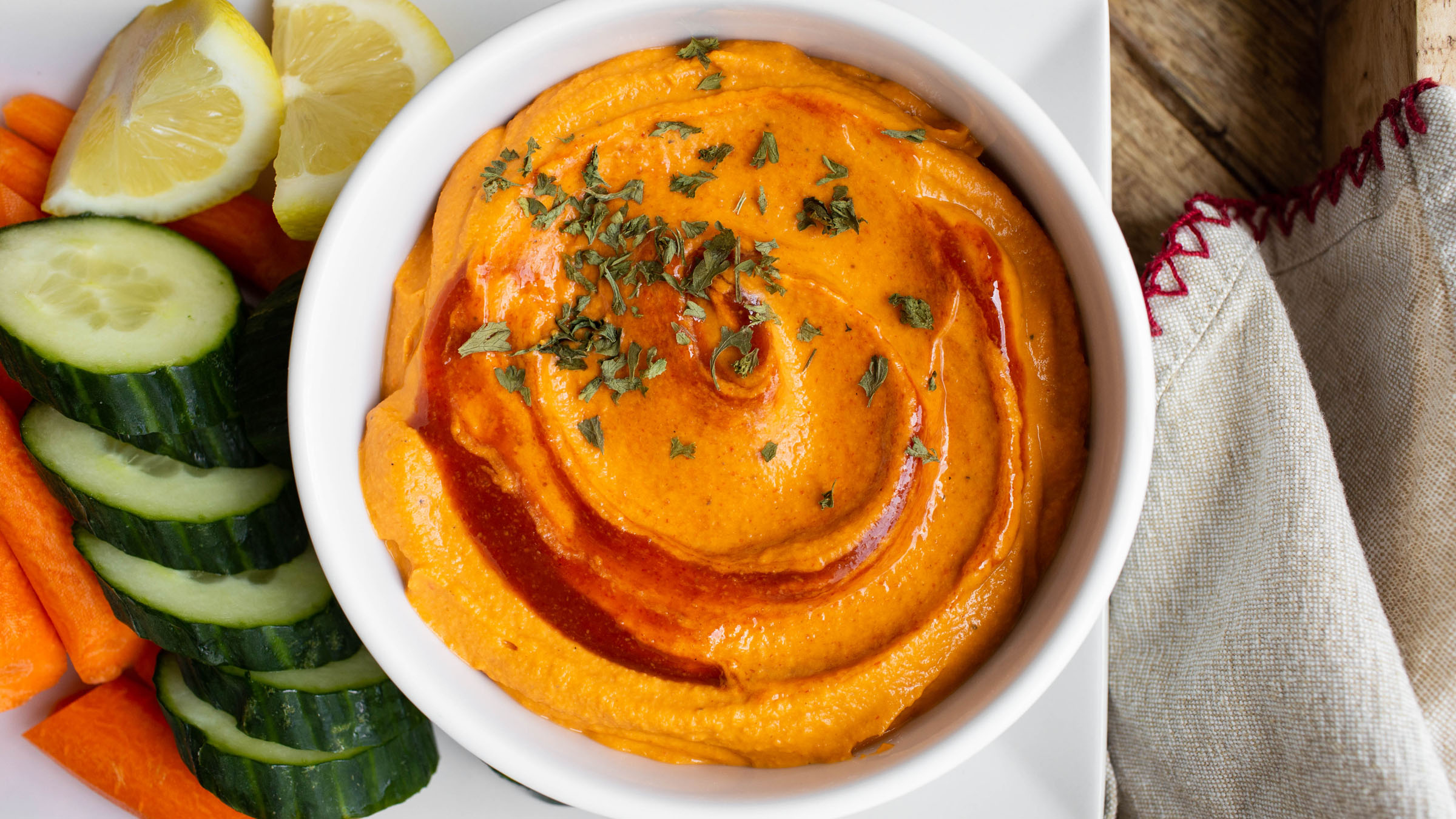 My favourite homemade snack is Roasted Red Pepper Hummus. I created this recipe because it's healthy, high in protein and is great served with either fresh vegetables, crackers or toast.
– Brandi Doming
Roasted Red Pepper Hummus
Ingredients:
One 15oz can (1 ½ cups cooked) low-sodium chickpeas, drained and rinsed
⅔ packed cup (120g) roasted red peppers, drained from jar (use either jarred or roast yourself)
2 large garlic cloves (6g)
2 tablespoons (30g) water
3 tablespoons (48g) smooth tahini
1 teaspoon sriracha
2 tablespoons (30g) fresh lemon juice
½ teaspoon smoked paprika
½ teaspoon fine sea salt
⅛ teaspoon ground black pepper
Method:
1. If using jarred red peppers, make sure you drain the red peppers first from the jar before measuring.
2. To roast your own bell pepper, preheat the oven to 425°F and line a pan with parchment paper. Add a large red bell pepper to the pan and roast for 20-25 minutes or until well charred. Remove and let cool for a few minutes and then carefully remove the stem and seeds. Chop up and measure 2/3 cup. Do not peel off the blackened skin, that is where lots of the flavour comes from.
3. Add all the ingredients into a food processor or a wide container Vitamix and blend until puréed and super creamy, scraping down the sides as necessary. The longer you blend, the creamier it will be. It only took about 30 seconds in my blender, but it may take a few minutes in a food processor. Taste and add any more salt, if desired. This will keep a week in the fridge.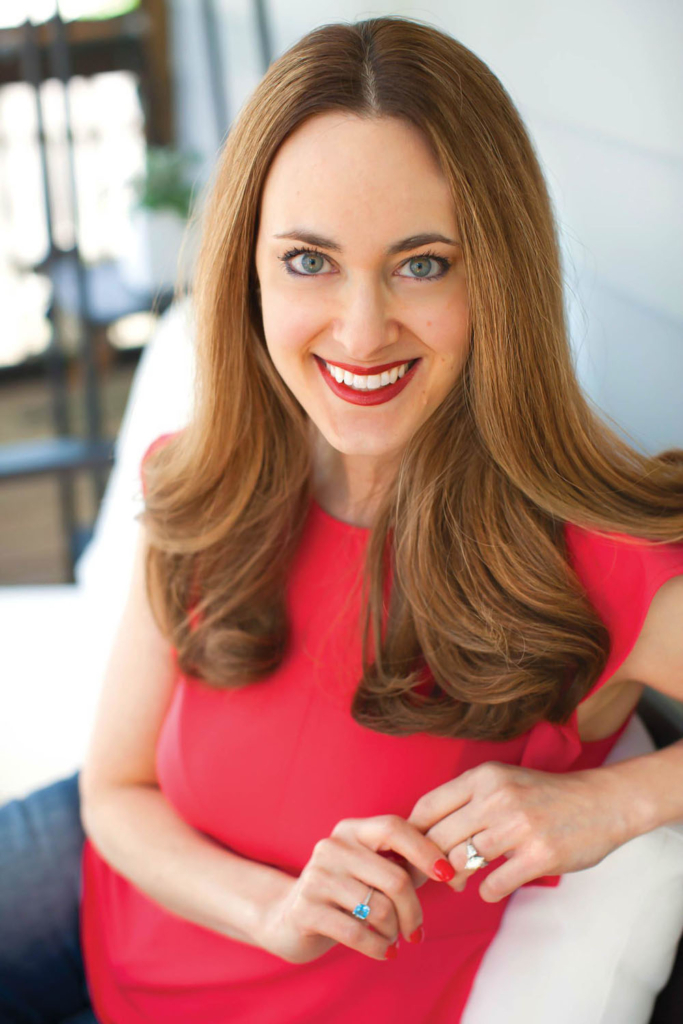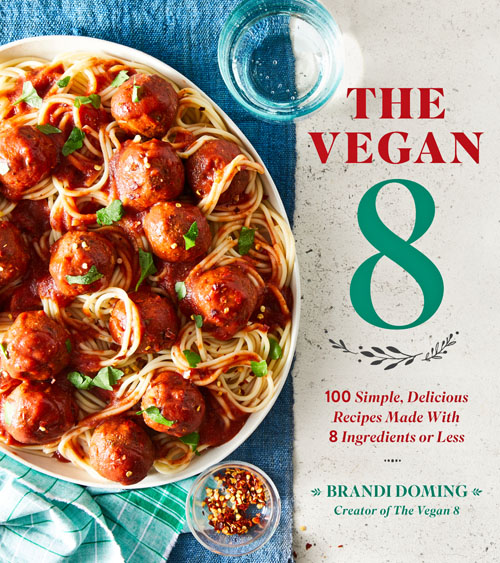 About Brandi Doming
Cookbook author and vegan blogger Brandi Doming of The Vegan 8 creates wholesome, easy, plant-based recipes that are loaded with flavour but use simple ingredients. Many recipes rely on refreshingly short ingredient lists that are ideal for anyone new to plant-based cooking as well as those seeking simplified, family-friendly options for weeknight dinners. All of the recipes are dairy-free, most are oil-free and gluten-free, and many are nut-free and ideally tailored to meet the needs of an array of health conditions. Visit The Vegan 8, follow Brandi on Instagram, and get her book on Amazon.com.