';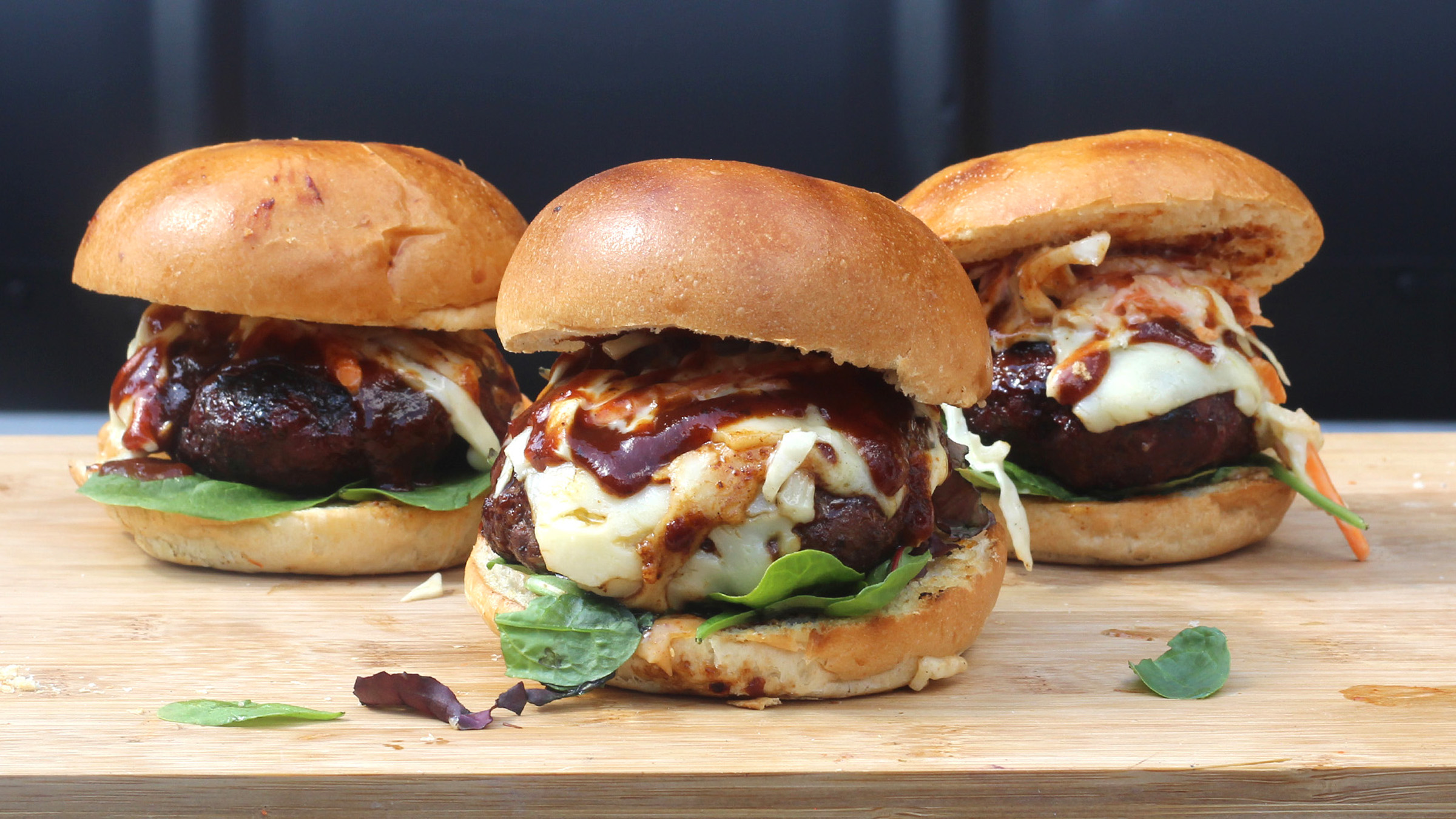 ;
Hailing from London, and of Jamaican descent, brothers Craig and Shaun McAnuff present Jamaican recipes via their Original Flava website and YouTube channel – the kind of flavour-packed dishes that bring the tropics home, wherever you are. These Jamaican Jerk Burgers will surely put you in a sunny mood.
AMEX ESSENTIALS: Could you briefly introduce yourselves, for those who don't know you?
Original Flava: We're Craig & Shaun McAnuff, two brothers from South London, who share easy Caribbean recipes from our grandmother's kitchen. We've gained over half a million online followers and have produced two number one selling cookbooks: one is self-published, and the latest is published with Bloomsbury.
What's your cooking mantra?
We love to cook with FLAVA. No matter what recipe – meat, fish or vegan – they all have lots of taste in common. We make sure it's in all of our recipes. Our motto is EAT: We make our recipes EASY, ACCESSIBLE and TASTY.
With 'The Original Flava', you're referring to the food of your familial homeland, Jamaica, and for your book you travelled there to explore its cuisine. To what extent do you put your own twist on these traditional recipes?
We love to make authentic dishes just as much as our own inventions, but we believe it's important to have authenticity as a foundation, and then to be as creative as possible with food. Our grandma's recipes feature heavily in our journey, to give you the old-school vibe, but as young people, we are quite innovative and have created many dishes with a twist and modern spin – like Curry Goat Pie and Plantain & Chickpea Curry – making it more accessible for the younger generation.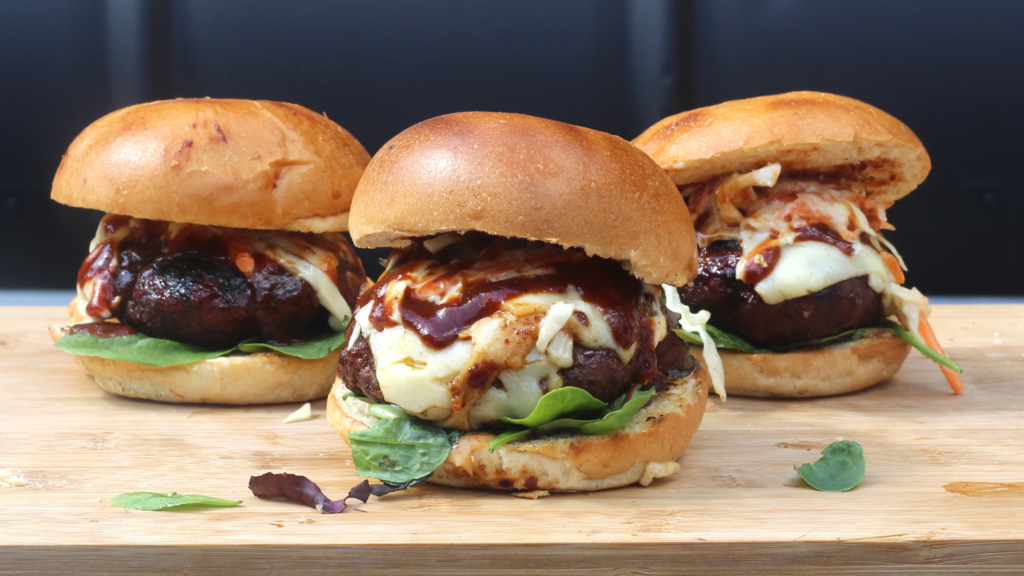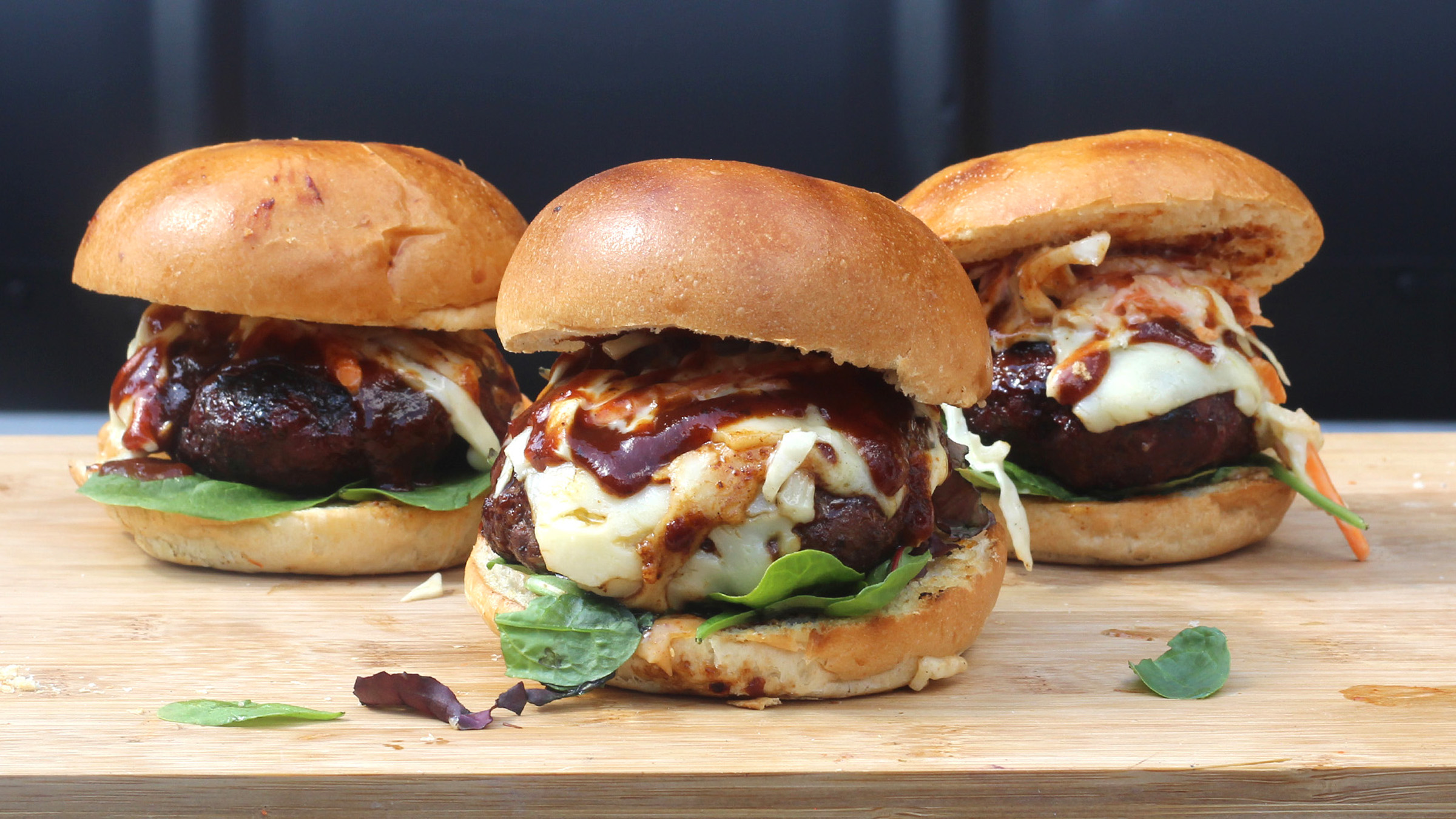 What's the most important thing you want people to know about Caribbean food? 
We want people to know that Caribbean food is the best food in the world! We want to show the world how simple it is to make, and how accessible the cuisine is. There are so many alternatives as well.
Do you blend elements from other cuisines with your dishes?
We love to do Caribbean fusions. Jamaica's motto is "out of many, one people" – meaning that Jamaican culture and food is influenced by so many different countries, such as India or Spain. The history behind our food goes back to the days of slavery.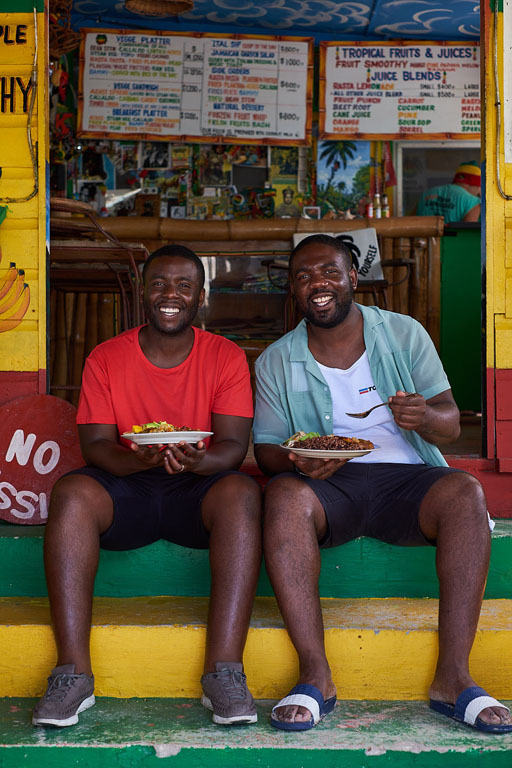 We love to do Caribbean fusions. Jamaica's motto is "out of many, one people" – meaning that Jamaican culture and food is influenced by so many different countries, such as India or Spain.
How are these jerk burgers different from regular beef burgers? On what kind of occasion would you make these?
Jerk burgers are much more flavourful, as they feature a combination of jerk spices. They are great for BBQs and family occasions. A jerk marinade blend of garlic, thyme, pimento and Scotch bonnets create this flavour!
Besides these burgers, what else would you serve at a family barbecue?
We would have jerk chicken, jerk fish, a coleslaw salad and even vegan burgers!
In your new book, there's a chapter featuring vegan recipes – does Caribbean cuisine lend itself well to a plant-based lifestyle? Is there a way to make these burgers plant-based?
The vegan chapter in our cookbook is called ITAL IS VITAL, which comes from the Rastafari movement that focuses on health and wellness: healing using a plant-based diet, fasting and herbs. Detoxification is at the heart of reversing sicknesses. Rastas could be considered early pioneers of vegan food and have been living this lifestyle for many years. There are plenty of beautiful fruits and veg in the Caribbean, and we have explored so many vegan dishes on our travels. That being said, plant-based food is not yet widely popular in Jamaica, as it's slightly behind the Western world. Jamaican people tend to see ital food as a Rasta thing, but this is slowly changing.
Find the full recipe here.
#staysafe #stayathome #selfisolation #selfisolationactivities #quarantine #lockdown #homesanctuary