';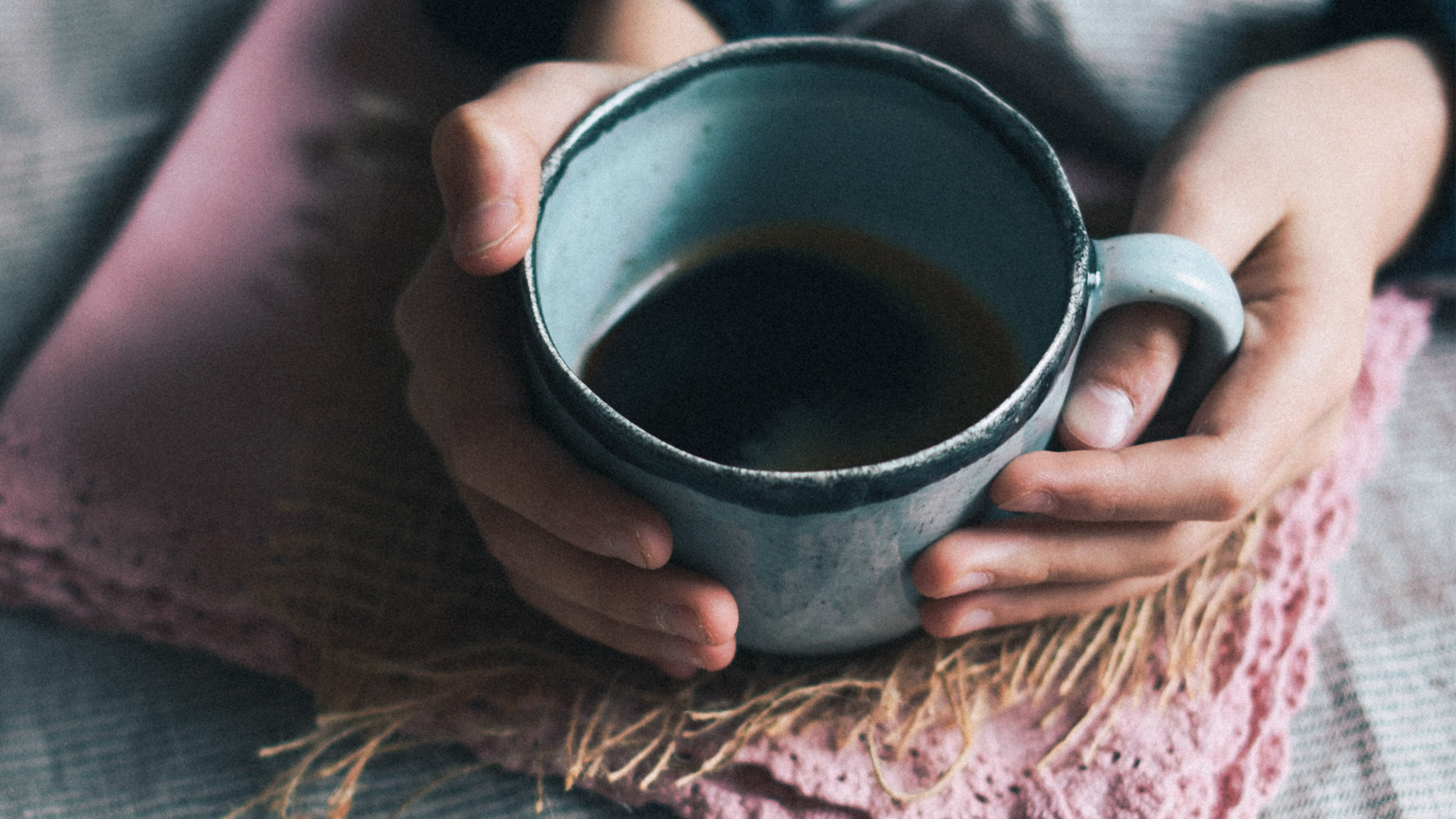 THE WORD: Zarf
It's hot drink season! Whether your belly-warming beverage of choice is coffee, tea or an indulgent hot cocoa, it's more tempting now than ever to make a stop at your favourite café for a mug of something toasty. And though we know you remember to bring your reusable thermos 99% of the time, occasionally it gets left behind in the rush, so you end up with a single-use cup, often wrapped in its little cardboard sleeve to save your fingers from getting burnt. This sleeve, the "Java Jacket", was copyrighted in 1991 by US inventor Jay Sorensen, but the history of keeping fingertips unscorched goes back further than that – much further, to the dawn of Turkish coffee houses circa the 16th century. Coffee, a delicacy worthy of its very own rituals and vessels, was sipped ceremonially from cups made of delicate (and heat-conducting) porcelain and glass. In order to avoid the ouchies, people began creating ornate metal holders to cradle their cups, and the zarf – from Arabic, meaning "envelope" or "container" – was born. Call it a Java Jacket or a zarf, the choice is yours. Just know your friends will roll their eyes either way.
Perfect If: You can't help but tip your hat to Sorensen and the fortune he made off of a 500-year-old idea.
THE SHOW: All The Light We Cannot See
Based on the Pulitzer-winning novel by Anthony Doerr, All the Light We Cannot See may be one of the most highly anticipated TV shows of the year, carrying high expectations from a devoted literary fan base eager to see if it can live up to the book. Follow the story of Marie-Laure Leblanc, a blind French girl seeking refuge with her uncle during WWII, and Werner Pfennig, a brilliant German teenager with a strange talent for radio repair, as they navigate the trials and tribulations of war from their respective sides of the conflict. Directed by Shawn Levy – known for his directorial work on Night at the Museum and Arrival and as main producer of Stranger Things – this captivating miniseries features a stellar cast, including Hugh Laurie and Mark Ruffalo, along with a promising line-up of fresh talent. Get ready to tune into Netflix on 2 November. Having read the novel, we offer just one piece of advice: keep the tissues within arm's reach.
Perfect If: You're either a fan of the novel and are dying to see the characters come to life, or you're simply not one to say 'no' to a historical drama.
THE EVENT: Children's Literary Festivals
In celebration of Children's Book Week from 6-12 November, opportunities abound for parents and kids in every corner of the world to join educational and interactive activities designed to inspire a love of reading from a young age. Canada's multimodal FOLD's Kid Book Fest in Brampton, Ontario will host virtual and in-person storytelling events, focusing on underrepresented authors and artists and offering thoughtfully curated content for all ages. Across the Pacific, the 10th anniversary of the Shanghai International Children's Book Fair will open its doors to little readers for workshops and meet-and-greets with prominent figures on the Asia-Pacific literary scene, while Mexico City's children's book fair presents similar events for Spanish-speakers. For the theatrically inclined, Bootle Children's Literary Festival, outside of Liverpool, might be the spark that ignites a future career in storytelling.
Perfect If: You've got high hopes for future generations, and know that books are the gateway to imagining – and creating – a better world.
THE FILM: Saltburn
Wealth, privilege, mystery, intrigue, English manor vibes – this psychological thriller from Emerald Fennell (A Promisng Young Woman) looks to have the style and substance necessary to become a sleeper hit this season. Featuring a stellar cast including Barry Keoghan, Jacob Elordi, Carey Mulligan and Rosamund Pike, Saltburn tells the story of Oliver Quick (Keoghan), an Oxford University student who falls under the spell of the devilishly handsome and acristocratic Felix Catton (Elordi). When Felix invites Oliver to spend the summer at his peculiar family's estate in Saltburn, the stage is set for a life-altering summer. We're booking our tickets right now for the 24 November cinematic release.
Perfect If: You're deeply invested in this up-and-coming generation of talented actors headed straight for the 'A' list.
THE SOUND: John Vincent III's 'Songs For The Canyon'
Unless you're a true indie music devotee, John Vincent III's upcoming Songs for the Canyon, due for release on 17 November, is likely not on your radar – but it should be. Let the So-Cal singer-songwriter croon his way to the top of your music queue with his soothing voice and impressive guitar skills in this sophomore album, which, if his recent singles are any indication, is tailor-made for cosy evenings by the fire. Prefer a bit of an energy boost to counter the late autumn chill? Crank up the volume on Dolly Parton's rock 'n' roll album Rockstar, also out on the 17th, featuring an impressive list of guest stars, from Paul McCartney to Ringo Starr, Debbie Harry and more.
Perfect If: You're a sucker for a good song made of nothing more than a guitar and an incredible voice. 
THE STYLE MUST-HAVE: The UNIQLO x JW Anderson Collection
From Jil Sander to Marni and Christophe Lemaire, Uniqlo has assembled quite the repertoire of designer collections over the past few years. Following a six-year collaboration with JW Anderson, the brand once again turned to the Irish designer for their limited Fall/Winter 2023 collection, seamlessly blending the Japanese retailer's daily wear ethos with a dash of classic preppy style. Featuring flannel shirts, chequered hoodies, mock neck dresses, tailored blazers and cosy accessories in the top colours of the season, the collection – available in-store and online on 2 November – is forecasted to provide warmth and comfort in a contemporary casual look. Looking to go even more minimalist? UNIQLO's collaboration with Mame Kurogouchi might check all your sartorial boxes.
Perfect If: Your cold-weather style could use more knits and fleece.
THE DISH: Okonomiyaki
It's officially comfort food season, but that doesn't mean you have to limit yourself to beef stew and mac 'n'cheese. This November, expand your recipe arsenal with an unexpected dish, like okonomiyaki. A classic savoury pancake that originated in Osaka and is beloved across Japan, this versatile dish often features any combination of cabbage, meat, seafood and delicious Japanese sauces. Unlike many specialties from the Land of the Rising Sun, onomiyaki is a relatively unfussy dish that most home cooks can manage without sacrificing their sanity. We recommend starting out with this accessible recipe that offers an array of substitutions for ingredients less commonly found outside of Japan. Itadakimasu – let's eat!
Perfect If: You love comfort food and Japanese cuisine, and are looking to expand beyond sushi.