';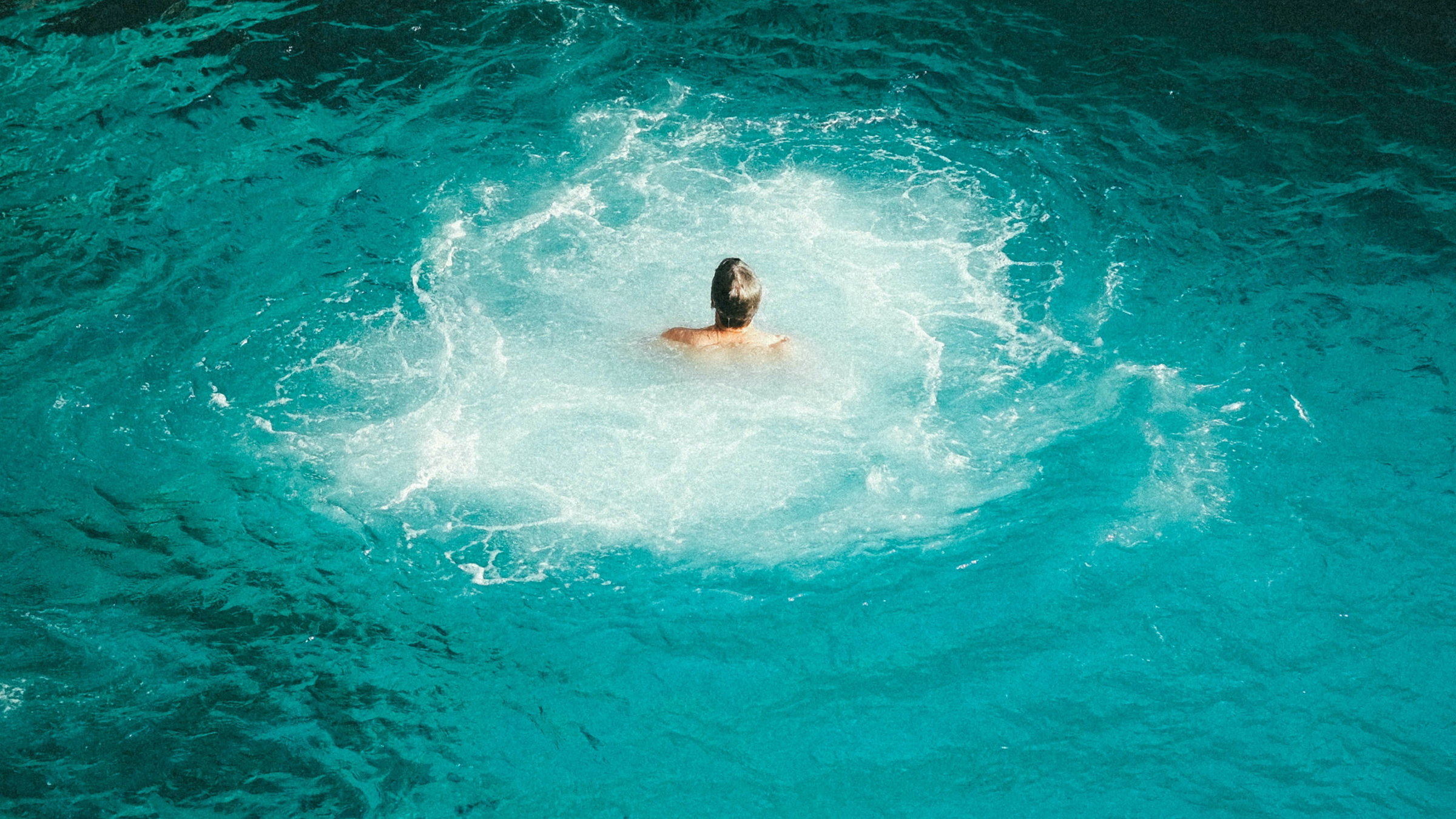 THE WORD: Badruka
Surely there can be few more exaltant delights than to escape the oppressive summer heat – at least for a moment – and to dive into clear, cool, invigorating water. Whether it's at the ocean, a lake or a pool makes little difference: this universal pleasure transports any swimmer to another dimension.
Or maybe not. You may have noticed that there is almost always one other would-be bather hanging back, waiting and watching to see how everyone else is enjoying the experience, unsure whether they should join them. The Swedes have a word for such people: badruka. For a country with close to 100,000 lakes, over 3,000 kilometres of coastline, and an archipelago boasting more than 30,000 islands, there can be few worse slights than to be suspected of scorning the lure of the water (non-swimmers excepted). No one wants to be labelled a badruka in Sweden…
Perfect If: You're the one playfully encouraging friends and family into the water – or you're ready to finally conquer your own inner badruka.

THE SHOW: Strange Planet
From the creators of Rick and Morty comes a brand new Apple TV+ show for you to obsess over. Based on the New York Times bestseller (which, in turn, is based on the internet sensation by Nathan Pyle), this animated show is all about making fun… of ourselves and our strange yet common lives. The sheer absurdity of human traditions and customs goes under the magnifying glass, as viewers follow blue beings (Aliens? Something else entirely?) through a whimsical world full of relatable experiences and laugh-out-loud adventures.
Perfect If: You'll only watch an animated show if it's clever – and made for grown-ups.
THE FILM: The Adults
Summer at the cinema is habitually the blockbuster season, headlining mega-budget movies replete with giant sharks, secret agents, dinosaurs, space sagas, superheroes and more. And, if you're lucky (or unlucky), with all the options above combined into one CGI-powered extravaganza. While that pure popcorn experience can be a fun diversion from the summer heat, sometimes it's refreshing to find a different kind of film, one with human dramas told on a much smaller, more intimate level. The Adults is the perfect example of this. Director Dustin Guy Defa presents the story of three siblings and the tense, awkward reunion they experience at their family home, having drifted apart following the deaths of their parents. Michael Cera, Hannah Gross and Sophia Lillis shine in this absorbing character drama.
Perfect If: You prefer films that examine people's hopes and frailties rather than miraculous superpowers.
THE EVENT: The Big Feastival
Held annually on Blur bassist Alex James' idyllic farm in the Cotswolds, The Big Feastival brings together the best of the UK's food, music and entertainment scene across a three-day festival that offers something for every member of the family. Go for the Michelin-star chefs, and stay for the award-winning street food stalls with their wide selection of international cuisines. Pair these culinary delights with a line-up of stellar musical performances – including Tom Grennan, Natalie Imbruglia and Example – plus stand-up comedy acts, family yoga sessions, gardening workshops, swing dancing and more… and you're looking at one of the best festival experiences of the season.
Perfect If: You need a break from the summer break.
THE DOCUMENTARY: The Eternal Memory
In this heart-breaking, emotionally charged story, Chilean filmmaker Maite Alberdi follows up her Oscar-nominated The Mole Agent with a realistic take on the purest form of love. Winner of the World Cinema Grand Jury Prize at Sundance, The Eternal Memory follows Chilean journalist Augusto Góngora and actress Paulina Urrutia, detailing their marital struggles after Augusto is diagnosed with Alzheimer's disease. With Paulina's unmeasurable patience and strength, and Augusto's never-fading sense of humour and affection, you'll see their day-to-day difficulties eclipsed by their 25 years of intimacy and connection, ultimately highlighting with melancholy, empathy and warmth what is gained from honest love rather than what is lost from a devastating disease.  
Perfect If: You want to witness this selfless form of love, regardless of how many packs of tissues it might cost you.
THE SOUND: Hozier's Unreal Unearth
From the poet who wrote "no grave can hold my body down, I'd crawl home to her" comes "heaven is not fit to house a love like you and I". Hozier's upcoming third studio album, scheduled for release on 18 August, was reportedly inspired by the nine circles of Hell described in Dante's Inferno (we'd expect nothing less from the man who wrote "Swan Upon Leda") and written by the Irish singer-songwriter during the COVID-19 crisis. Hozier has described this work as "quite eclectic", mentioning that there is "something of a retrospective in what the sounds lean into". We'll let him surprise us, as always.
Perfect If: You can't help but swoon in admiration at anything Hozier has ever written. 
THE OCCASION: Global Sleep Under the Stars Night
Not that you needed an excuse to dust off your sleeping bag and spend an evening admiring the night skies in all their dazzling beauty and infinite mystery, but we're giving you one anyway. A rather new day of observance, 8 August was designated as Global Sleep Under the Stars Night in 2020 for a rather commercial purpose: to mark the 100th anniversary of outdoor brand Eddie Bauer. You can give the occasion a more humanitarian spin, however, by making your al fresco evening into a sleepover for a good cause. UK non-profit Centrepoint encourages people the world over to spread awareness of youth homelessness by organising a Sleep Out event in their own backyard, as an opportunity to raise funds to fight homelessness while having good, old-fashioned summer fun.
Perfect If: You've been longing to recapture the memories of summer sleepovers past.
THE DRINK: Albariño Mint Julep
Inspired by the annual Fiesta del Albariño held in a small coastal town in Galicia, Spain, International Albariño Day is celebrated on the 1st of August – and if you ask us, it's the perfect occasion to add this grape varietal to your regular rotation of whites. With its distinctive botanical aromas and undertones of peach and apricot, Albariño makes for perfect pairing with cold tapas on a hot day. But why not take it to a new, even more summery level with an Albariño Mint Julep? The three-ingredient recipe makes for a lighter, more refreshing mint julep than the whisky-based variety, ideal for sipping in the garden on a warm summer evening. When your Galician bottle is dry, turn to one of these other wine-based cocktails to serve up this summer. 
Perfect If: You know good wine is a year-round pleasure – but it feels especially right in the summertime.