';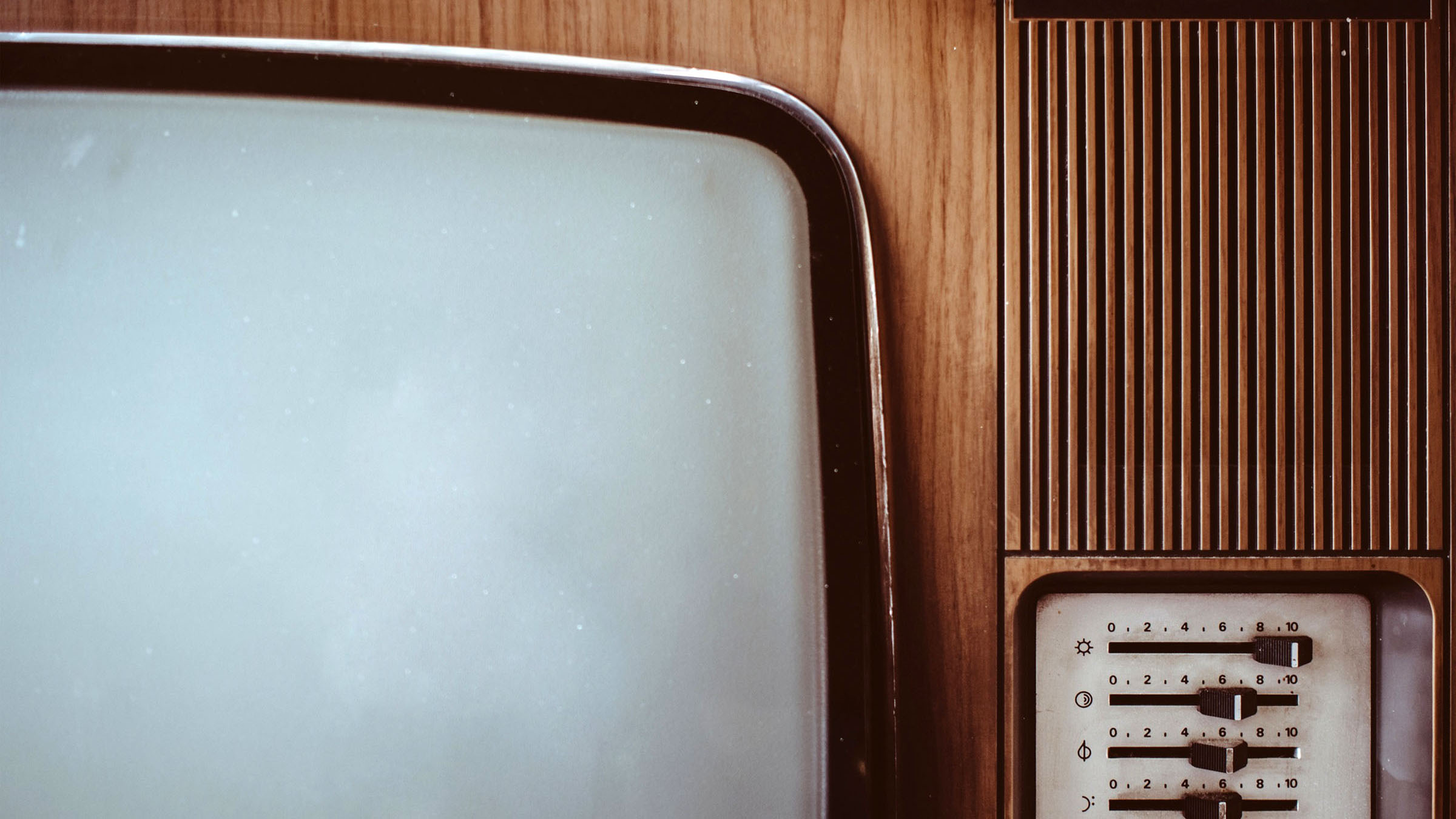 Traditionally, television has been seen as cinema's simpler sibling. There was a certain scale, a standard of complexity and production quality demanded of the movies that television just wasn't held to. However, things have changed in the last 10 to 15 years. US TV production companies like HBO, Showtime and now Netflix have led the way in taking advantage of the format's potential to tell long-form stories over a season (or an entire series), as opposed to self-contained weekly episodes. Also, a move toward more adult-focused storytelling in the last decade has meant that TV has become home to a number of stories that would usually have been deemed too racy for moviegoers.
All of a sudden, the format often considered "smaller" than filmmaking is now doing many creative things that can't be seen at the multiplex. Whether it's realising a story that studios couldn't put together, creating a better viewing experience than movie companies, or just offering something that can't be found elsewhere, here are the many ways in which TV is excelling over cinema….
Small Screen Follow-Ups
There's an interesting contradiction with many of cinema's cult hits: While certain films may be remembered very fondly, they often weren't very successful at the time of their release – The Shawshank Redemption, Donnie Darko and Blade Runner are just a few examples. One other was The Dark Crystal, Jim Henson's 1982 fantasy drama that's now considered to have been ahead of its time. While a follow-up was initially abandoned due to the film's poor reception, enduring love for the movie led to a long period of sequel plans in the 2000s. In the 2010s, director Louis Leterrier tried to get a prequel made, but cited that movie studios were not interested. Then came the power of Netflix. The streamer's reputation for taking chances on riskier projects made the prequel, The Dark Crystal: Age Of Resistance, more feasible, while the series format allowed for the story to be told on a broader scale than a movie could allow.
But it's not just expansive stories that find continuation on the small screen. One of the quirkier hits of the last few years has been Cobra Kai, the follow up to '80s hit Karate Kid. Catching up with childhood heroes as they reach middle age is not something Hollywood does often, but YouTube Premium took that chance in telling the story of the fallen villain of the first film, Johnny Lawrence, and offers a new perspective on the original narrative. Sharp, inventive and witty, the show has won rave reviews and been nominated for two Emmys. And follow-ups don't even necessarily have to bring back characters: F/X's Fargo is not a sequel to the 1996 Coen Brothers film, but shares that film's reality (alluded to in season one at the discovery of a certain suitcase). It's a concept too abstract for the movies, but just right for TV.
The Franchise Redos
The TV boom has also breathed new life into films that were false starts when they were adapted into movies. Let us take you back to the early 2000s – Harry Potter and The Lord of the Rings were making fortunes at the box office, and it seemed like any book with a following was headed for Hollywood. Of course, for every long-running franchise, there are movies that didn't make it. That's especially true for 2004s A Series of Unfortunate Events, the macabre family novels by Brad Silberling, and 2007 fantasy adventure The Golden Compass, based on Phillip Pullman's His Dark Materials trilogy.
Neither could find a way to fit the vast worlds of the beloved novels into two-hour movies, and stuttered at the first instalment of their intended franchises. Years later, however, TV found them and offered apparent salvation. The BBC and HBO put their heads together for a new adaptation of His Dark Materials, starring Daphne Keen (Logan), Ruth Wilson and James McAvoy. The series has earned strong reviews and will indeed continue, with a second season in the works. As for A Series of Unfortunate Events, Netflix picked up the rights for a TV adaptation, with Neil Patrick Harris replacing Jim Carrey as antagonist Count Olaf. It was a new take, untethered by the commercial needs of a potential blockbuster. Losing none of the spectacle and staying faithful to the books, the new version found its audience and was able to adapt all 13 novels within its three seasons – to much acclaim.
The 'Proper' Remakes
Some movies did do well, but seemed primed for a remake that Hollywood didn't have the stomach for. This was the case for Westworld, a successful '70s sci-fi movie starring Yul Brynner that for years was rumoured to have a remake in the works (most often with Arnold Schwarzenegger attached to star). The project always seemed too ambitious, until the 2010s when HBO picked up the story to develop into a sophisticated, dark drama series. It remains one of the edgier shows on TV and is currently filming a third season.
Amazon also brought a proven hit machine to their TV service. Paperback hero Jack Ryan had up to this point only been adapted to cinema with hits like Patriot Games and The Hunt for Red October, but had been stuttering after failed reboot attempts in 2002 and 2014. The character, a kind of American James Bond, has found consistency with the Jack Ryan TV series starring John Krasinski. Currently working on its third season, the show balances the intense thrills expected of the franchise with big, dramatic action sequences.
In both cases, the small screen proved the best medium for developing these worlds. Rather than ramming everything into 'Chapter One' of a cinema adventure, a series format can create a longer narrative that doesn't need to be rushed. The result is a well-told story, and an audience willing to stick around for the ride – season two of Westworld retained around 10 million of its audience from season one, while season two of Jack Ryan was one of Amazon's most-watched shows, with 4.6 million viewers on average according to ratings organisation Nielsen.
Dark Heroes
There's no doubt that superheroes have dominated the cinema landscape over the last decade. Marvel and DC have made billions from expensive portrayals of Iron Man, Batman, Captain America and more. However, these billions are usually made off of the back of PG movies. The more members of the family that are able to go see it, the more tickets sold. However, some heroes are just a little too dark for this format, and have struggled to be realised fully. Daredevil and The Punisher have both endured lacklustre movie adaptations in the past, but their existence in Marvel's shared television universe meant the adventures of Matt Murdoch and Frank Castle were grittier – and truer to the source material. They may not have made the billions that Tony Stark did, but they managed to manifest the type of darker heroes that many fans were crying out for.
Similarly, few movie studios were keen to adapt Preacher, the adult-themed, religiously irreverent comic book featuring characters with nicknames like 'Arseface'. The broader landscape of television did have space for Preacher, however, with Seth Rogen helping develop four seasons of the show starring Dominic Cooper and Ruth Negga. In print, Preacher was an example of the diversity of stories available in comic book form. On TV, a world that might have seemed unpalatable in one medium became a successful reality in another.
Real Representation
Something entertainment lacks in all areas is the diversity among those telling the story. The film industry has been battling this disparity for years, making small strides that only seem to highlight the distance that's left to travel. The majority of films they sell to the world – and the films they give awards to – tend to skew toward white, straight, male perspectives. And while television may have issues of its own, there are many examples of programmes reaching people who were previously unrepresented.
Returning briefly to the realm of superheroes: Luke Cage broke barriers as an African-American lead of a Marvel Universe property two years before Black Panther did so on the big screen. Outside of that genre, many dramas have looked to include more actors from different backgrounds in order to tell richer stories. Jennifer Aniston recently picked up awards for her performance in The Morning Show, an Apple TV+ series starring (and produced mainly by) women, and focusing on female characters' perspective. It's a simple thing on paper, but enormously rare in Hollywood. Equally, showrunners such as Shonda Rhimes champion stories that bring something different to the table, while series such as Lee Daniels' Empire tell thrilling stories with diverse casts. Whether it's LGBTQ+ focused shows like Queer Eye changing the conversation, or LGBTQ+ performers like Asia Kate Dillon playing non-binary characters in shows like Billions, greater choice now finally means a greater sense of inclusion.