';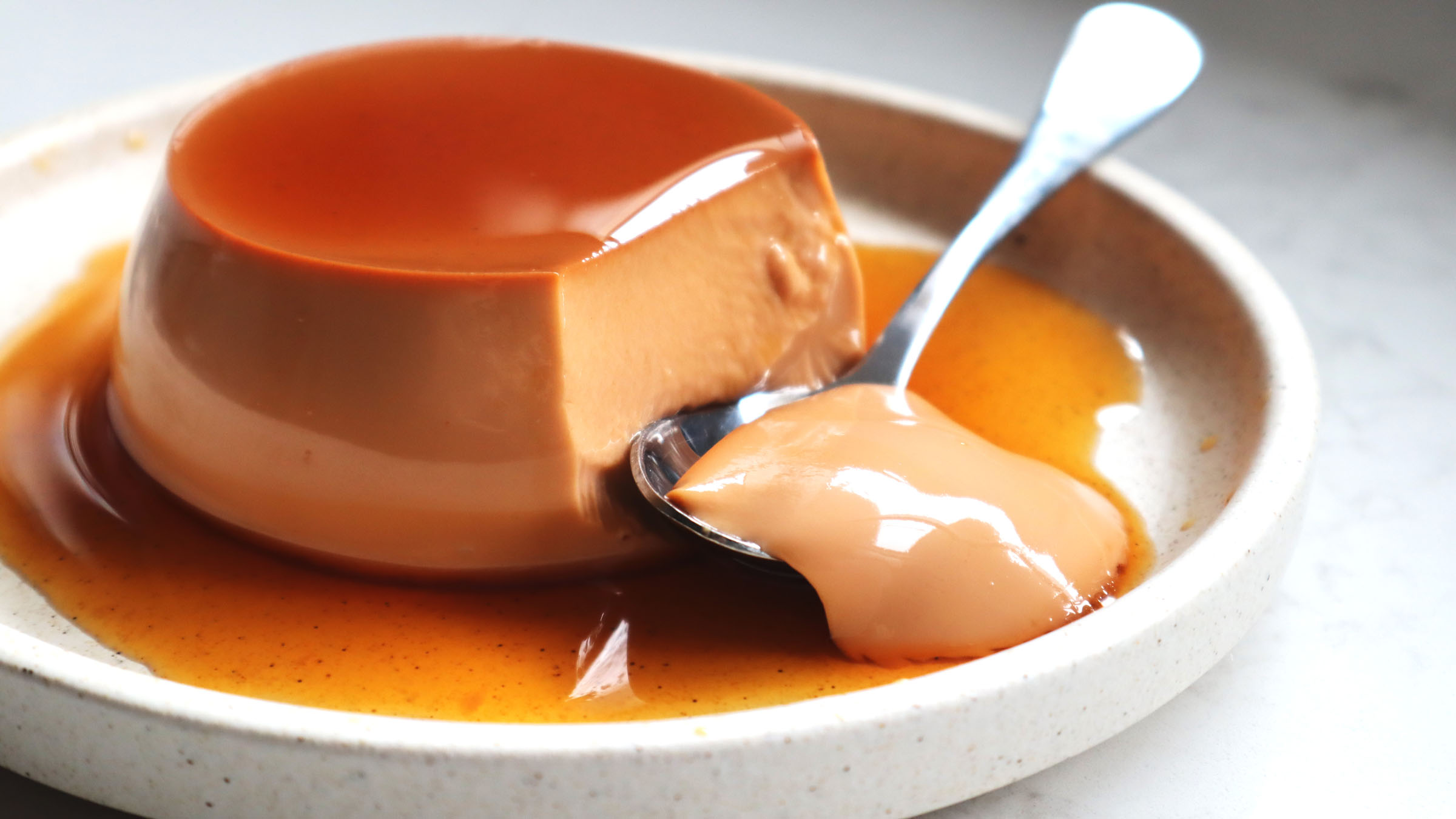 ;
Born in Singapore and based in Melbourne, Sara Tan from Buttermilk Pantry has a knack for combining elements from different food cultures, to delicious effect. Case in point: Her Thai Milk Tea Crème Caramel which infuses flavours from much-loved Thai milk tea to elevate a French dessert classic.
AMEX ESSENTIALS: Could you introduce yourself, for those who don't know you?
Sara: I'm the content creator behind the ButtermilkPantry social media channels on YouTube and Instagram.
I come from a family of food and art lovers, and grew up in a culture where our greetings of care start with the phrase "Are you hungry?" instead of the usual "How are you?".
Having begun my professional career as a graphic designer, ButtermilkPantry was a way for me to combine my passions for both food and creative content into one outlet. The channel as a whole strives towards the concept of the Japanese term 'Shokunin 職人', which is about seeking the mastery of craft while also giving back to one's community.

Why and how did you start your YouTube Channel?
I started the YouTube channel originally as a way of sharing one recipe in particular: How To Make Croissants. I had spent over a year developing the recipe, and with so many people having asked me for it, I felt that the only way to showcase and share the techniques in a digestible manner was to do it visually. And this is how I started my YouTube journey.
As for the creative direction of my videos, I wanted them to be a relaxing and entertaining watch on their own for those who do not bake, whilst being able to capture the nuances of the recipe. As I'm not used to being in front of the camera at this point, this current style was what I had ended up with.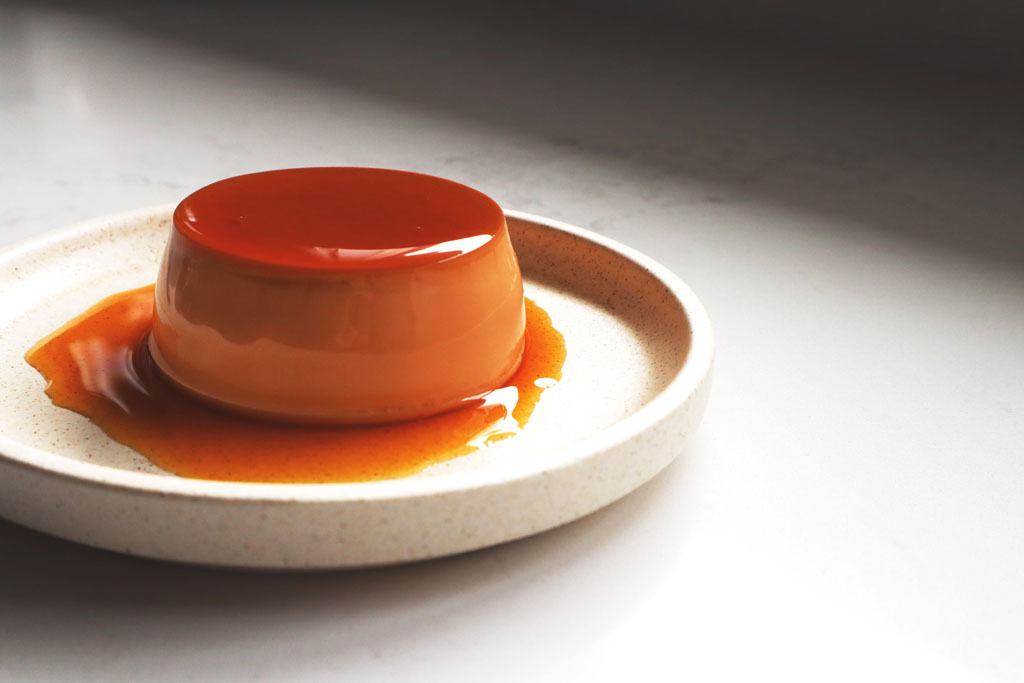 In the relatively short time you've been live with your channel, you've acquired quite a following – your tranquil style seems to resonate. What's been your most popular video so far?
My most popular videos are definitely the Basque Cheesecake recipe and the croissant recipe. Each has a very different audience, but the Basque cheesecake definitely edges in front as the most popular one. This year in general seems to be the year of the Basque cheesecake – it's rather on-trend – so luck played a role in it.
The recipe probably gained traction originally because of how soft and gooey the cheesecake was compared to other recipes, and how it goes against the grain of everything a 'perfect' cheesecake should be: it's burnt, crustless and gooey, which probably had people feeling intrigued. As for the longevity of that video, I would like to think the reason it has continued to gain views is because the recipe itself delivers, and that they enjoy watching the videos.

What's your baking mantra?
My aim with baking is to alway be authentic: To provide quality recipes that can be relied on, along with tips and insights that may help others recreate the result in their own kitchens.
When I hear that someone has spent the time making my recipe and has found success with it, I feel a sense of happiness. Especially when I've been told that baking one of my recipes has led them towards baking more recipes from my blog thereafter. I recognise that, in choosing to commit to making my recipe, they are giving me a part of their time in their kitchens away from their family and money which they have spent on their ingredients. And as such, I want to ensure that their time and money invested was worthwhile for them.

How do you create your recipes? On average, how often would you test a recipe?
I usually start with thinking about what I want to eat. It has to be something that motivates me and gets me enthusiastic. And as much as I love creating recipes, I do not want to force myself into a routine situation by limiting myself to a minimal amount of recipes a month. Instead, I want to focus on the quality of the recipe rather than the quantity that I can churn out.
A lot of my recipes start with a sense of curiosity on my part. Me being intrigued by a certain dish I may have seen or tried, perhaps something that I may have had at a restaurant and wished to bring into my own kitchen to share with everyone else, or perhaps crave from not being able to find it locally.
After developing the base recipe (which begins with a lot of research and testing in the kitchen), I usually then decide if there is something that I could do to make it better – perhaps testing another flavour which might enhance the dish – or if the recipe was ideal as it was.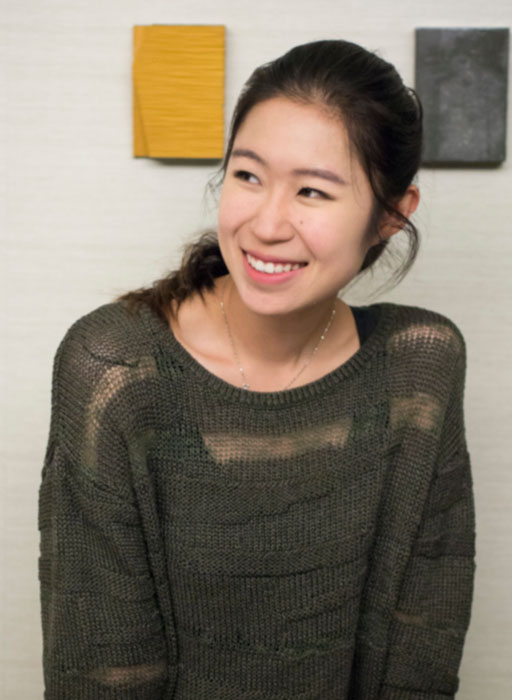 Growing up in Singapore and its diverse Asian food scene, I love seeing how different food cultures mingle with one another, and how sometimes the cuisine from one culture might be able to enhance the flavour of a dish from another.
Tell us about this Thai milk tea crème caramel: how do you come up with 'mash-ups' like these?
Growing up in Singapore and its diverse Asian food scene, I love seeing how different food cultures mingle with one another, and how sometimes the cuisine from one culture might be able to enhance the flavour of a dish from another.
With this particular recipe, I started off by thinking about the classic crème caramel, and worked towards developing a recipe for that with a vision in mind of the flavour, texture and visuals that I was after. After that, I started to think of flavours that could complement the crème caramel; flavours that I love and enjoy.
Given that crème caramel is a milky, smooth and creamy dish, I felt that a rendition reflecting a Thai milk tea drink would be a nice way to provide a subtle difference that would work well. From then on, it was simply a matter of taking that base recipe and making adjustments to suit the Thai milk tea flavour (which includes ingredients that are not part of the base recipe) and testing the recipe a few times to ensure I could consistently achieve the result that I was after.

What's the most important thing to keep an eye on while making crème caramel?
The main thing would be to ensure that you do not burn the caramel. It's not a tough component, but it requires your attention for a few minutes, as it goes from light to dark rather quickly – so don't take your eyes off of it once it starts to change colour. When you have it at the nice, dark caramelised colour of your preference, simply add the water as instructed to cool the caramel down and to stop the cooking process.
The other thing is to not over-bake the custard, as it will make it firmer. It isn't tough or tricky, simply check for the 'wobble' once it is out of the oven as per the suggested timings, and you will get a silky smooth crème caramel.
My recipe post on YouTube also include other small tips and tricks on how to get that smooth glossy surface, as well as the right texture and flavour.