';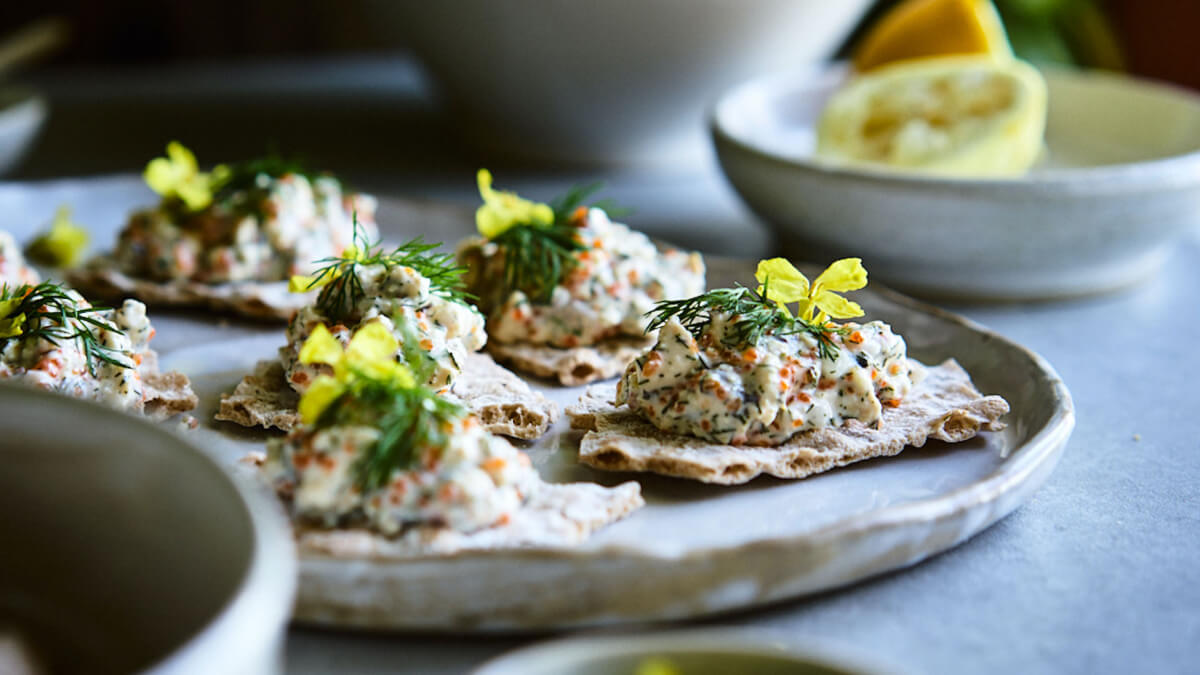 In another instalment of our video series The Tastemakers, Malin Nilsson from Good Eatings talks about what the vegan lifestyle means to her, and shares how to recreate vegan versions of classic dishes. In the video below, she shows how to make vegan skagenröra, a Swedish summer favourite that's traditionally made with fish.
AMEX ESSENTIALS: For those who don't know you, could you briefly introduce yourself?
MALIN NILSSON: I create vegan and gluten-free recipes under the name Good Eatings. You'll find me on Instagram, YouTube and goodeatings.com – but in real life, I live in the Swedish countryside with my partner, Rob. We met in London where I started sharing recipes and glimpses from our life, which led me to share in English. Now we create content together for my YouTube channel, while also working as photographers and videographers for brands and businesses.

Why did you, personally, choose the vegan lifestyle?
For me, veganism is exactly that – a lifestyle – which means that I choose to cause the least harm possible in this world. I don't believe in inflicting pain and suffering on any other being, and that is what it boils down to. In addition, I think it's the best thing you can do for our environment on an individual level. These are the two things that make veganism a given for me; the fact that my overall well-being has increased with eating a primarily whole foods vegan diet is just the icing on the cake.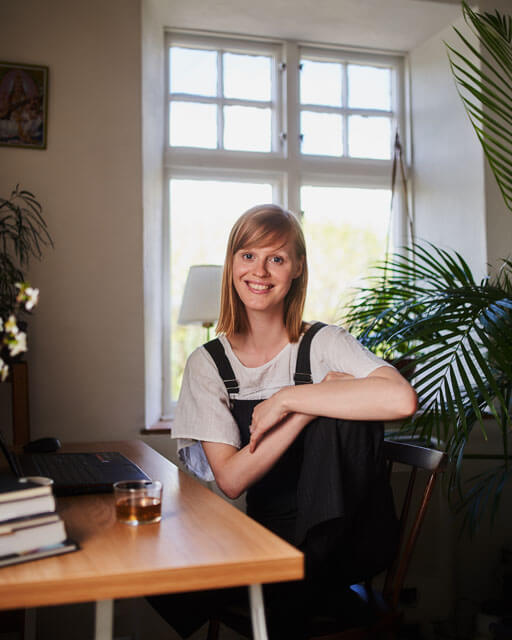 When I changed my diet and discovered all the wonderful meals I could cook simply with plants, I became passionate to share this – to show that plant-based foods are abundant and delicious.
What led you to start Good Eatings?
When I changed my diet and discovered all the wonderful meals I could cook simply with plants, I became passionate to share this – to show that plant-based foods are abundant and delicious. Of course, we often get the question: "So what do you eat?" Good Eatings became the answer, as well as a way for me to communicate and connect with like-minded people.

What is typical of Swedish cuisine, and do the dishes easily lend themselves to vegan versions?
Traditional Swedish food – even though I think the food culture is changing now – often revolves around meat or fish, with potatoes usually as a side dish. This type of cuisine is maybe not the most fun to create vegan versions of, but – with seitan and soy products on the market emulating different meats – it's become very convenient and easy to do so. Things like meatballs and pickled herring are really easy and delicious to recreate with vegan whole food ingredients as well.
In the video above, I do a vegan remake of a Swedish summer classic, which is usually made with seafood. I think the fact that we can recreate the textures and flavours of the sea using plant ingredients is fantastic, and I think using the subtle flavours of raw ingredients with very light seasoning, just using salt and pepper and typical herbs like dill or chives, is also consistent in Swedish cuisine. These elements are what I try to focus on and imitate when creating vegan versions of my childhood meals.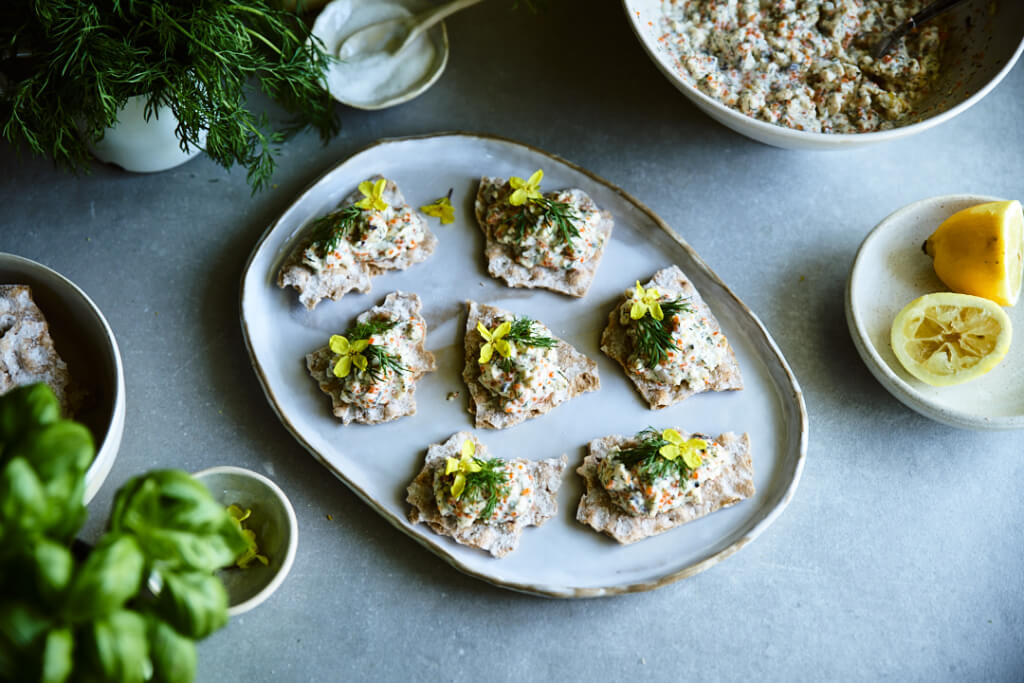 Can you explain what skagenröra is and when you'd usually enjoy it?
Skagenröra is a summer classic that's often served as a starter on top of white French bread, which we call Toast Skagen, similar to how I have served it in the video. It's a decadent seafood salad traditionally made with shrimp and caviar, as well as the quintessential Swedish summer herb: dill. It is creamy, with mayonnaise and crème fraîche, infused with a fresh flavour from the lemon zest and juice, as well as salty from the seafood – or, in our case, the caviar made from sea vegetables.

What's your golden tip when it comes to creating vegan versions of well-known dishes?
Focus on the seasoning and flavouring as well as the texture of the dish, because often those things are what we associate with different dishes. If we manage to get the seasoning and texture down, a mushroom can suddenly become steak, and tofu can replace shrimp. Remember that umami, the fifth flavour as named by the Japanese, is what we might miss when cooking only with plants, but this can be remedied easily by adopting ingredients like miso, soy sauce, different types of mushrooms, smoky spices, nutritional yeast and various other seasonings. It's simply a matter of being creative with the plant ingredients available to you, and defining the essence of flavour that you are trying to bring out.