';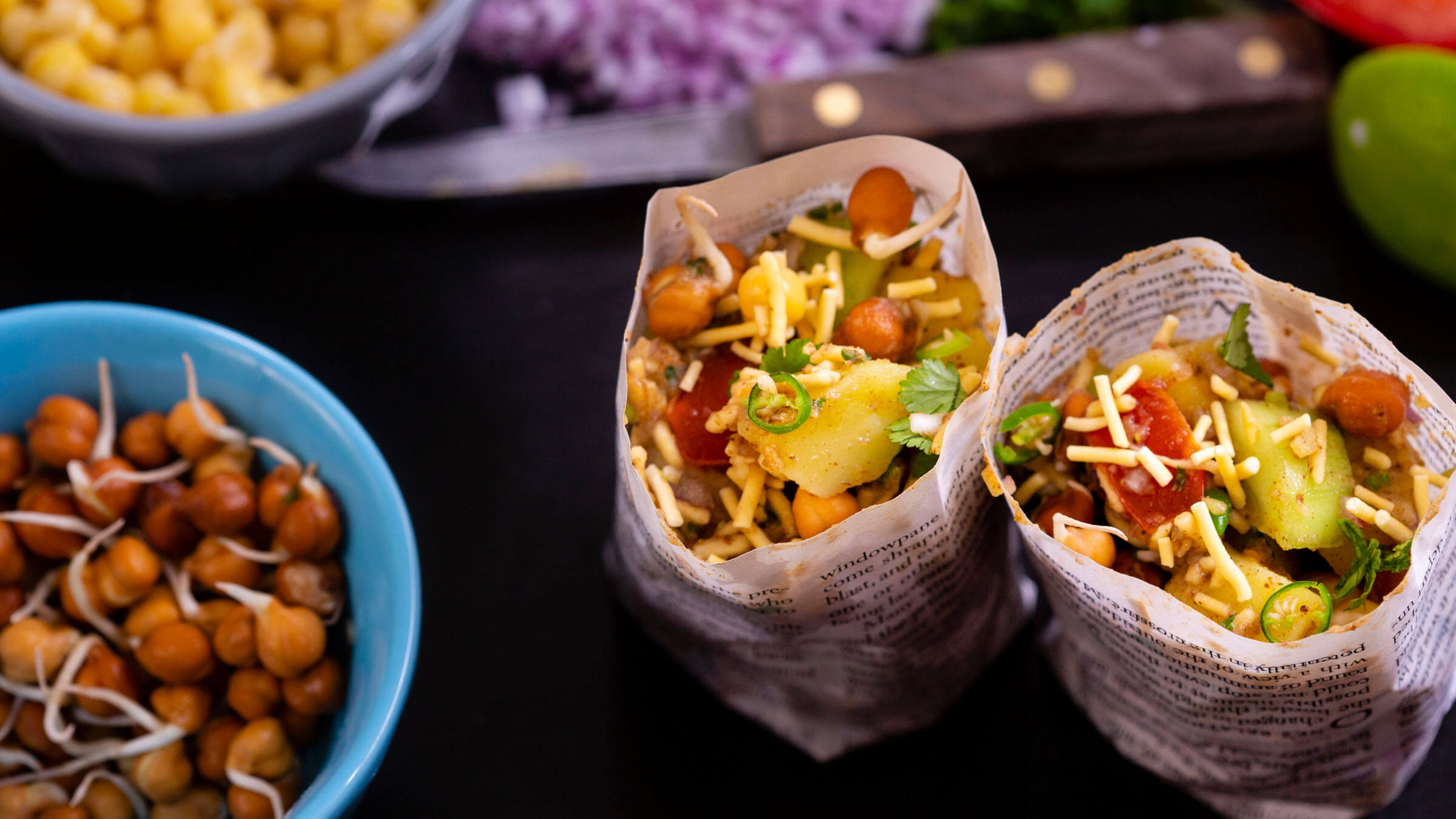 ;
Anyone interested in learning how to cook Indian – and especially Bengali – food should start following the YouTube channel of the blog Bong Eats ("Bong" is a slang term that Bengali people use to refer themselves). Run from Kolkata by Saptarshi Chakraborty and Insiya Poonawala, their videos offer clear and precise instructions on how to make Bengali classics.
The foodie duo provide the second instalment of our Tastemakers series, walking us through their recipe for alu kabli, a spicy street food favourite featuring potatoes and chickpeas.
ESSENTIALS: For those who don't know you, could you briefly introduce yourselves?
Bong Eats: Bong Eats is a project documenting food from Kolkata. We cook traditional Bengali recipes prepared in home kitchens, as well as some of the most beloved dishes found in the myriad streets, food stalls and restaurants around the city.
We work on Bong Eats alongside our day jobs. Professionally, Insiya is a print editor and Saptarshi a user interface engineer. Presently, we are focussed on creating detailed recipe videos on our YouTube channel, but are looking to venture into other aspects of the culture surrounding food in the near future.
Bong Eats is made with the idea that anyone – even someone who has never tasted Bengali food – should be able to cook it with confidence. We try to be precise, but we don't try to simplify our recipes for a Western audience. Our recipes show exactly how we cook these dishes at home.

What led you to start Bong Eats?
Bengalis are famously obsessed with food. An area of eastern India and Bangladesh, Bengal has been blessed with fertile land, rivers and lakes full of fish. Historically, Bengal has had influences from cuisines such as Portuguese, French, Armenian, Persian, Burmese and more. Yet we realised that outside of Bengal, there was a gap in the representation of the expanse of Bengali food. Even within India, most people only know about a few stereotypical dishes such as roshogolla (syrup-soaked cottage cheese balls), mishti doi (caramelised sweet yoghurt) or machh'er jhol (fish curry). We wanted to present a more holistic picture of Bengali food.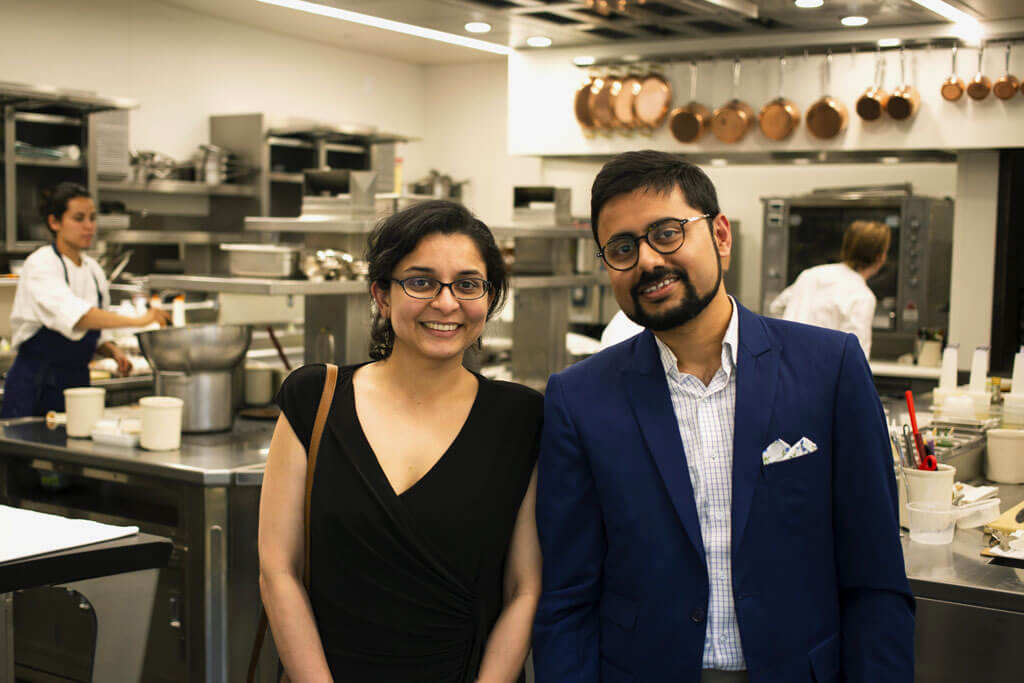 What is your cooking mantra?
Taste is more important than authenticity to us. While it is important to learn the basics of a cuisine, it's equally important to not get hung up on one correct way of doing things. For a cuisine to remain relevant, it needs to change and adapt.

What's typical about Bengali cuisine, and what sets it apart from other Indian cuisines?
In India we are lucky to have such a depth and diversity of delicious food. Bengali food is governed by what is grown and harvested in the region. Rice is our staple, so is freshwater fish. A Bengali meal follows a linear course-based system of eating: starting with bitters (stir-fried greens), followed by dal (lentils) and vegetables, then fish and/or meat, and finally chutney and dessert.
Every region within Bengal (both in Bangladesh and India) has its own food subculture. West Bengali vegetable and fish preparations, for example, often don't use onion and garlic, to allow the freshness and the flavour of the key ingredient to stand out.
Because Bengal has had to go through devastating famines and Partition, the cuisine is full of ingenious innovations. Our preparations use every part of the vegetable (including the peels and seeds) and fish (head, bones, offal and tail). In fact, dishes made from these are some of our most prized dishes.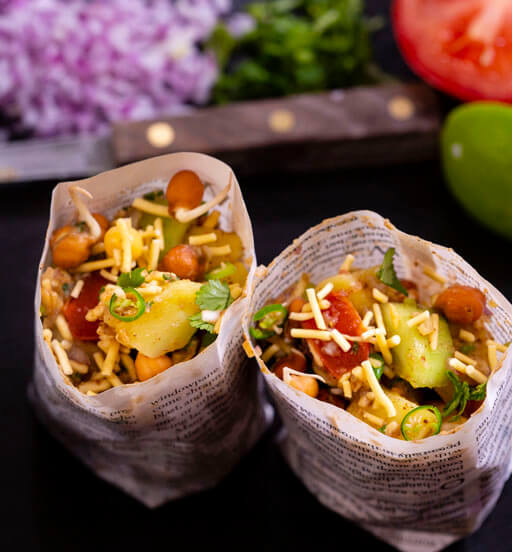 It brings together so many different flavours and textures. Each bite is a synthesis of hot, tangy, soft and crisp elements.
Why is it, you think, that Bengalis are so passionate about good food?
In an age where food is fast becoming utilitarian, meant to serve a particular nutritional or health goal, Bengalis seem to still be enjoying food for food's sake. One might almost put the passion for food down to Bengalis continuing to value things in life such as leisure, food, drink and naps, among other little pleasures.

Where would we usually find alu kabli served in Bengal?
Alu kabli is sold by the roadside in makeshift stalls, usually in the evenings. Every school has at least one alu kabli seller outside its gate where children (and adults) flock for a cheap, quick and satisfying evening snack before they head home. It is also common to see alu kabli sellers near offices, railway stations or movie theatres.

What makes the dish irresistible?
It brings together so many different flavours and textures. Each bite is a synthesis of hot, tangy, soft and crisp elements. Boiled potatoes and yellow peas make up the mushy base of this dish. Sprouts, cucumber and jhuri bhaja (a crisp, noodle-like snack made from chickpea flour) add crunchiness. The sourness comes from tamarind, lime and tomatoes. Heat comes from green chillies. It is a satisfying and filling snack that is not very difficult to put together.