';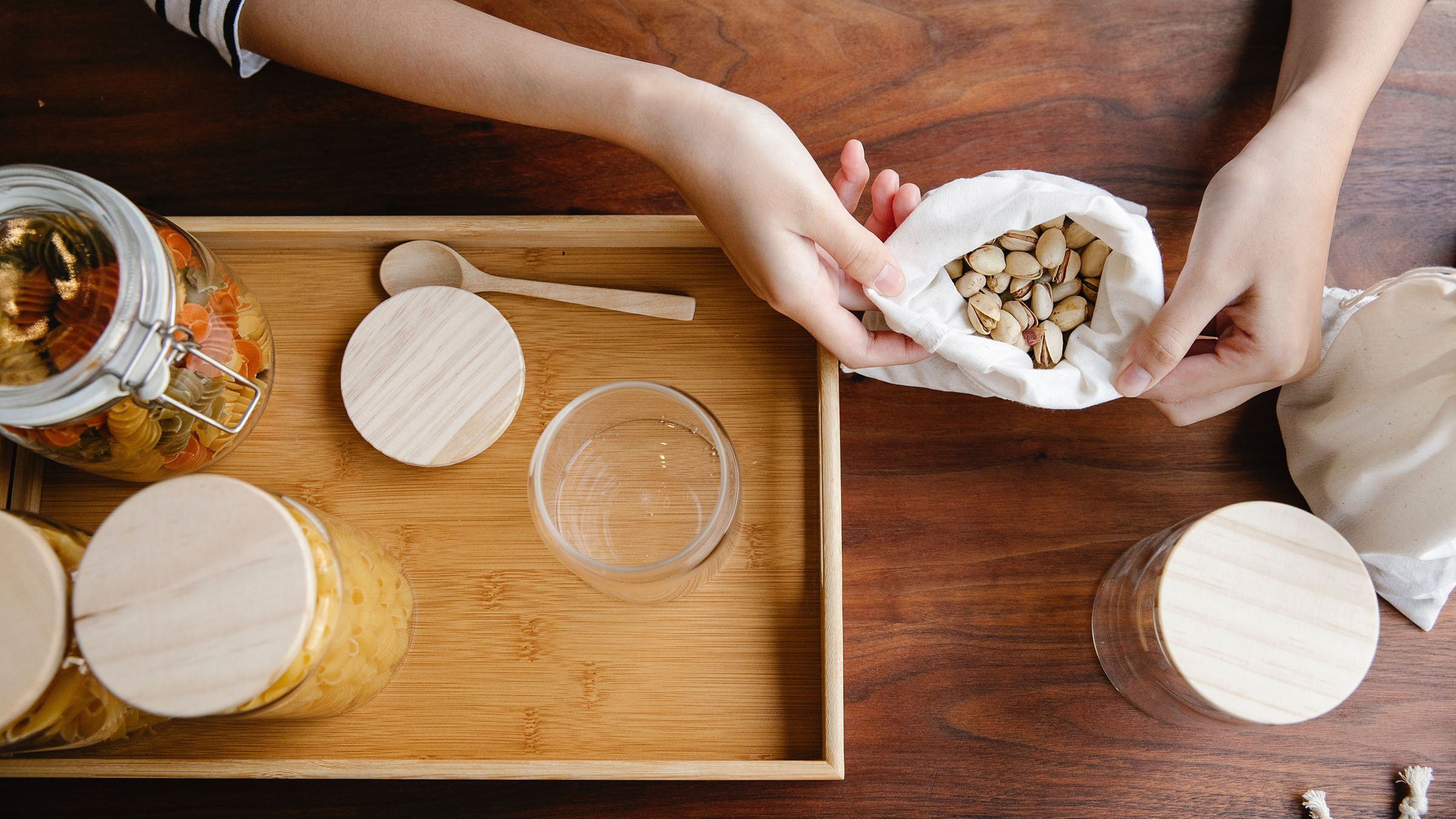 We all know that clean eating positively impacts our health, our lifestyle and the environment, but how we cook and what we use in the process can have an equally large impact. These simple swaps for a more sustainable kitchen will have you lowering your food waste, conserving energy, using less plastic and actually eating healthier – all while saving money in the long run. 
However, keep in mind that if you're really intent on living more sustainably, the first order of business is to use the items that you already have; don't throw anything out to make greener replacements. Then, once your existing tools and materials wear out, consider these healthier, cleaner options. Little by little, you'll have a zero-waste kitchen free of harmful chemicals.
Goal: A Zero-Waste Kitchen
Become A Compost Hero
When food scraps end up in a landfill, they rot and produce methane gas, which contaminates the air we breathe and accelerates global warming. We have a one-word solution for that: compost. You don't even need a garden. For in-kitchen composting, all you need is an airtight, water-tight container, and to follow a few simple instructions. Most (non-meat or -dairy) forms of food waste, from fruit and veggie peels to eggshells, nutshells and coffee grounds, go into the container, which can be placed anywhere in your kitchen. After 2-5 weeks, you'll have your own compost to feed your garden or add to your potted plants. Don't like dealing with the dirty compost bin? Line it with these compostable, biodegradable liners which decompose at the same pace as food, so you won't be producing any unnecessary plastic waste.
Tip: Before you compost those carrot peels, fennel fronds, celery leaves, leek tops and other veggie cut-offs, cook them up into a flavourful vegetable stock to use in your favourite recipes.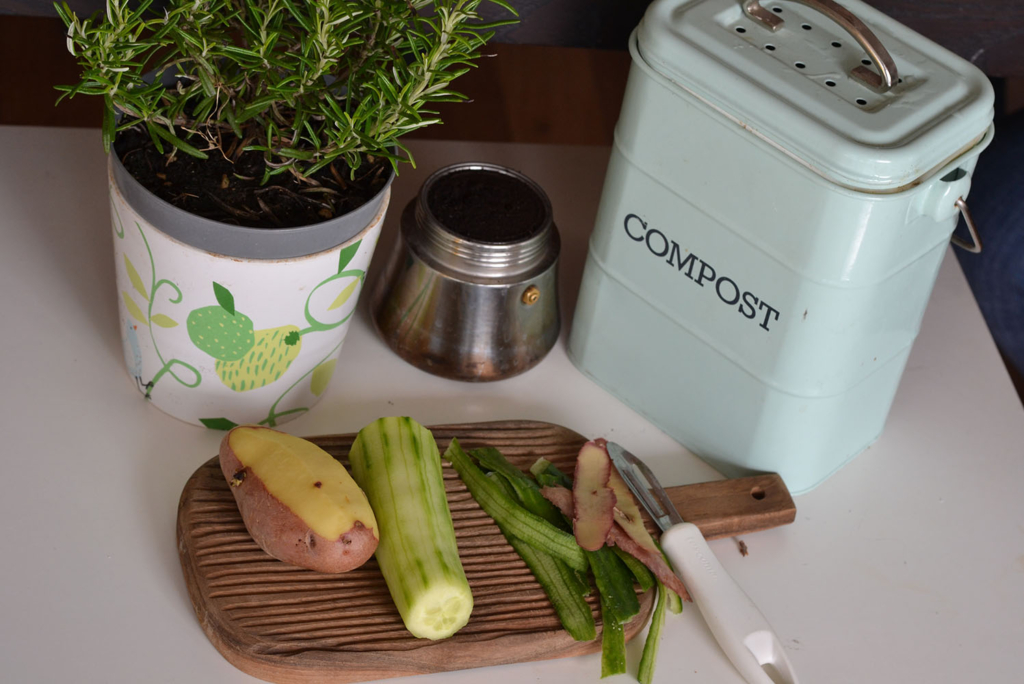 Bulk Up
While the bulk section at any grocery store might seem overwhelming or even intimidating at first, it's really the only option if you want to avoid plastic and packaging waste. The fact that you can shop for your grains, seeds, nuts, legumes, pasta noodles and more by weight rather than in individual (usually plastic) packages means you'll get exactly the amount you plan on using, while also saving money in the long run. And though many bulk aisles offer plastic or paper bags to scoop your items into, it's best to purchase a few reusable bags or glass jars to bring with you, to reduce waste even more. Here's how to start your bulk shopping journey the easy way.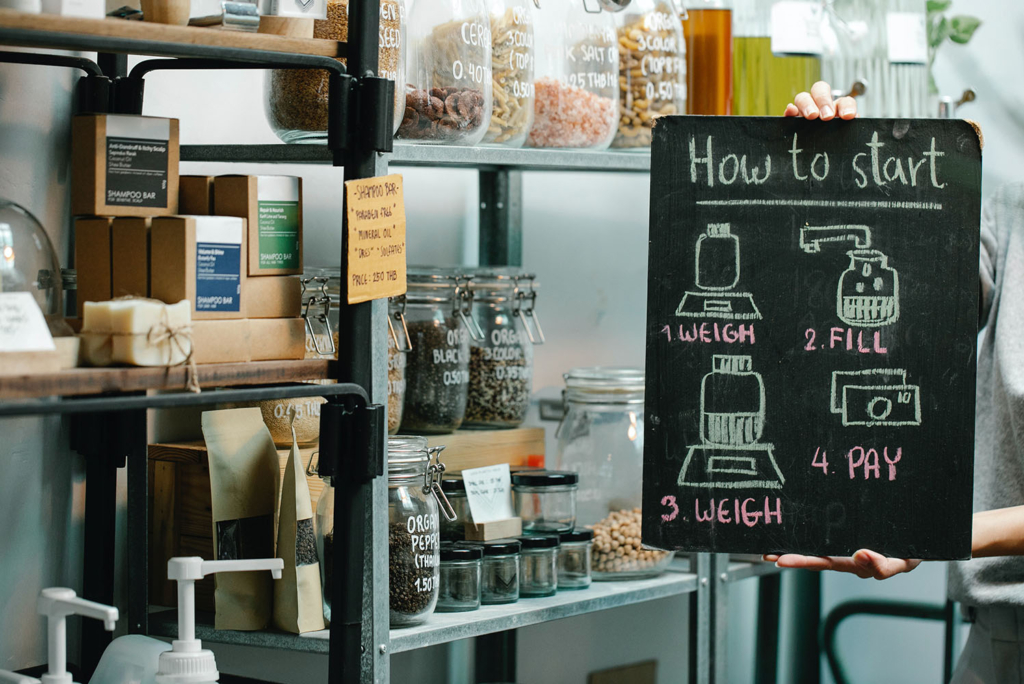 Go For Glass
When you're done with your bulk shopping, store everything in glass containers rather than plastic. Unlike plastic, glass lasts almost perpetually – and even if you break it or eventually need to discard it, it's 100% recyclable. Glass containers are not only more sustainable, they're also incredibly versatile and healthier, too. You can use them to store literally anything: they're freezer-, dishwasher- and oven-safe; they won't stain or absorb odours; they're non-porous, meaning they won't release toxins; and their airtight lid helps your leftovers keep a lot longer in the fridge, reducing food waste.
Free Your Tea
Enjoying a fresh blend while contaminating your body… not your cup of tea, is it? Did you know that tea bags can release billions of plastic particles into your cup? That's not tasty, and it's far from healthy. Of course, we're not delivering bad news without offering an easy solution: The best way to make sure your tea is free of harmful bits is to buy loose-leaf tea. Alternatively, many brands offer sustainable, compostable bags with their tea – and when you're done sipping, the bag can go into your compost bin.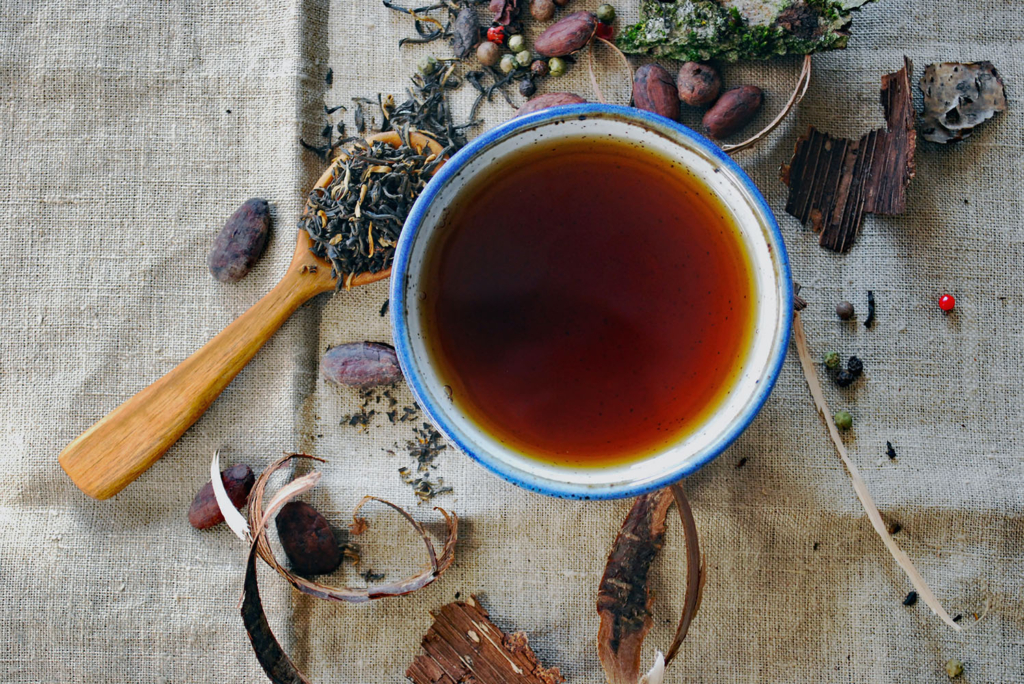 Have A Cleaner Cuppa
With all the paper cups and plastic lids wasted every day at coffee shops, the best alternative for the planet (and your wallet) is to make your coffee at home. But even then, making coffee can be a wasteful process. If you're into single-serve brewers, like Nespresso or Keurig, you'll know the amount of waste that comes with those plastic pods, so cancel the monthly subscription and get a reusable pod or filter that you can fill with your favourite ground coffee, to lower your plastic consumption and save some money. Another option is to start making your morning java with a French press that uses no paper filters, just water and coffee. Either way, make sure you compost those coffee grounds!
Seal The Deal
If you're already carrying your groceries in reusable shopping bags, why not implement the same habit in your kitchen? Instead of packing your lunch or snacks in single-use plastic food storage bags, switch to any of their greener counterparts. These endlessly reusable non-toxic silicone bags come in seven different sizes, are dishwasher- and microwave-safe, keep your food fresh and clean from contaminants, and each bag replaces thousands of plastic bags that end up in landfills.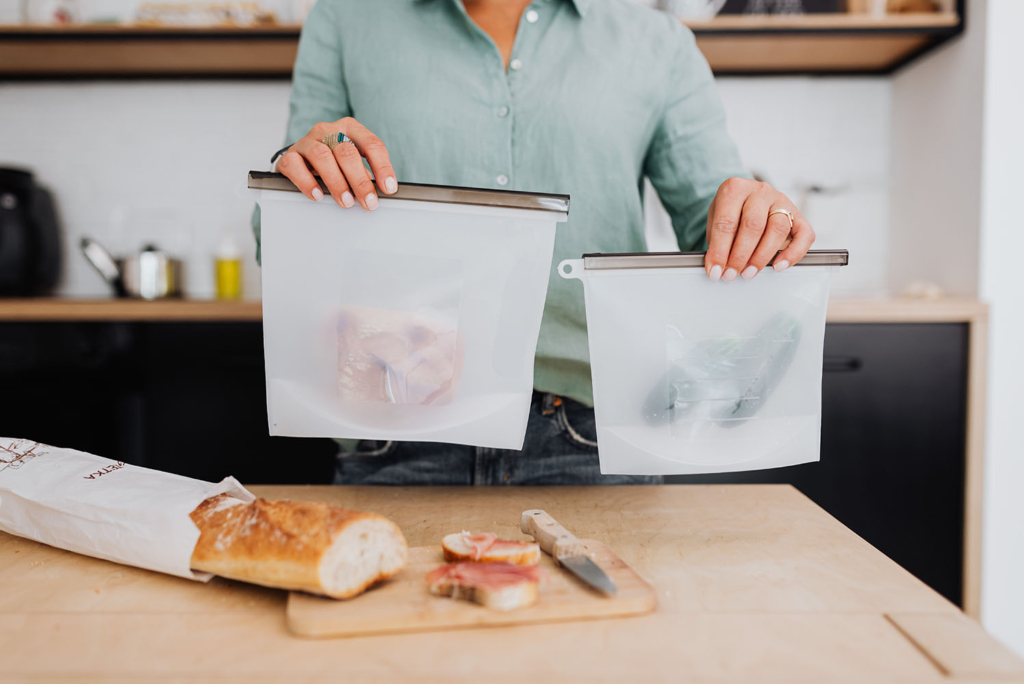 Wrap It
Much like plastic food storage bags, plastic wrap and aluminium foil are not the best choices for cooking or storing, either. They create an unnecessary amount of waste that could be avoided altogether, and – though there's no hard evidence yet – aluminium foil could potentially contaminate your food. So, either store those leftover pizza slices in glass containers or wrap them in beeswax paper. Beeswax paper is made from cotton fabric coated in beeswax, and not only is it environmentally friendly, it's also reusable – just rinse with water, let air dry and reuse as many times as you want. Oh, and by the way, you can even make your own!
Also, if you're a lean, mean baking machine who goes through rolls of parchment paper faster than you can eat a batch of oven-fresh biscuits, consider switching to reusable non-stick baking mats that can be rinsed and cleaned, ready to bake another day.
Goal: Cleaner Cleaning

Ditch The Detergent
It's no one's favourite part of the dining process, but the dishes must be done. And whether you're handwashing or starting a new dishwasher cycle, you're probably using a detergent made with harmful chemicals that contaminate the waterways: most liquid formulas and dishwasher pods contain microplastics that get released into the oceans, harming marine wildlife. Luckily, there are some gentler options, with natural biodegradable ingredients that do the job without the negative side effects. Cleancult dish soap boasts a clean ingredient list and is packaged in recycled cartons, while Mrs. Meyers dishwasher tabs are plant-derived and contain no phosphates or chlorine.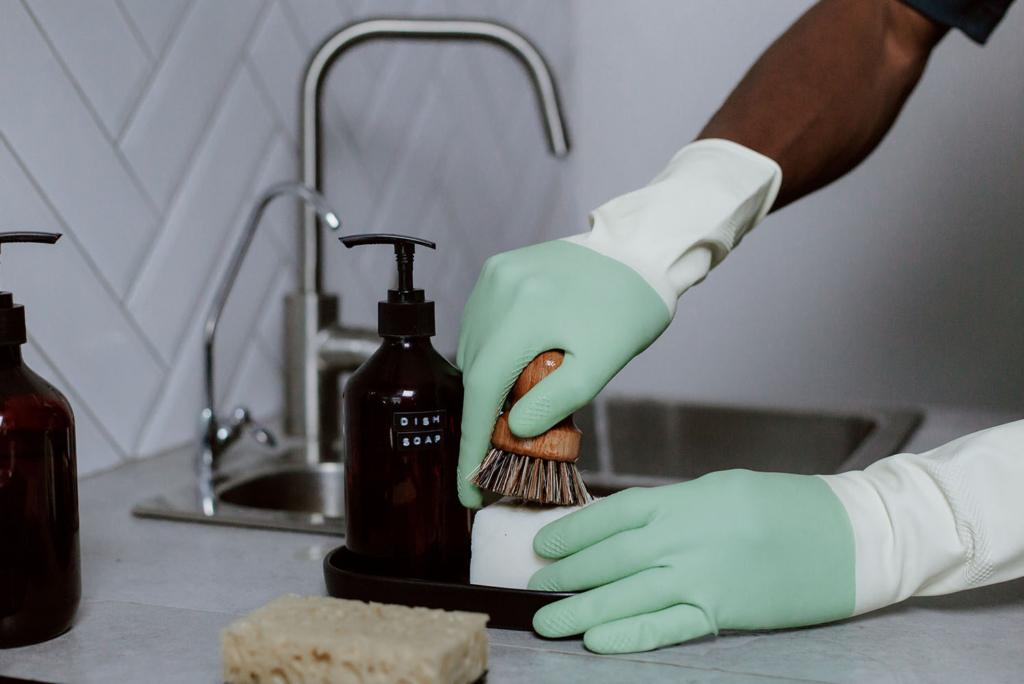 Sponge Off The Ocean
And while you're washing the dishes, instead of using plastic-filled sponges, why not go for their greener alternative made of actual sea sponge? Natural sea sponges are a renewable resource, and not only do they last a lot longer than synthetic ones, but their texture actually helps remove dirt and foam a lot easier, while being gentler on the skin – plus, when they're past their prime, they can go directly into your compost bin, contributing to your zero-waste lifestyle. Though sea sponges are the best choice, there are other sustainable options to help make the switch from plastic, such as sponges made from coconut fibres, bamboo, plant-sourced bristles or even upcycled coffee sacks.
Go Au Naturel 
As with dishwasher detergent, many products used to clean our kitchens contain tons of toxic chemicals that damage the environment. And while there are eco-friendly brands with gentler formulas, you can always make your own products with safe ingredients you already have under the kitchen sink. For example, white vinegar is a natural disinfectant and is adept at cutting through grease and cleaning stovetops. Just mix it with water and a few drops of any essential oil (which have antibacterial and antimicrobial properties and smell great!), and you've got yourself a multipurpose cleaner. For deodorising and cleaning your fridge or shining your sink, baking soda does the job, while lemon juice can double up as a bleacher and cleaner for countertops, grills or food containers. Prepare your mixes in glass spray bottles, and start your non-toxic cleaning session.
Absorb The Change
There's no way to completely avoid spills and dirt, but there is a way to reduce waste while cleaning kitchen messes. Even if paper towels are a convenient choice, they don't align with a zero-waste lifestyle. Luckily, bamboo towels are even more absorbent – and they're reusable, so you'll save some money and some trees. Plus, you can throw them in the compost bin once they've had their run. The same goes for paper napkins: instead, look for linen or organic cotton napkins that you can easily wash and let air dry after every use, or alternatively, make your own cloth napkins from old clothes or fabric scraps.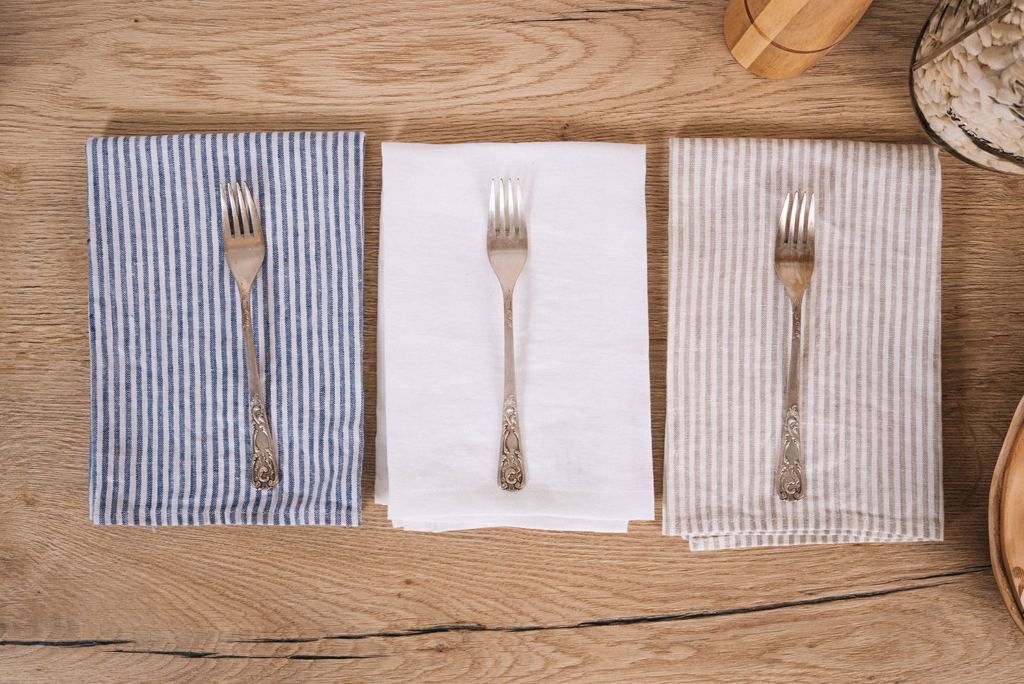 Goal: Healthier Cooking
Sauté Safely
Even if simply frying an egg is your greatest gourmet skill, you'll appreciate the usefulness of a non-stick pan – but we have some bad news. Non-stick pans are coated with Teflon, which may not be good for your health. In addition to concerns about chemicals in Teflon interfering with hormone production, there's also the risk of overheating: one should only use such pans over low or medium heat, to prevent the release of harmful fumes. If that doesn't sound scary enough, Teflon pans usually have a lifespan of only three to four years, and constantly changing your cookware isn't the most sustainable approach. Next time you need to replace them (and we suggest doing it soon), opt for cast iron or ceramic, both of which can last a lifetime and won't release toxic chemicals into your food.
Get The Right Tools
Speaking of which, another source of harmful chemicals that could end up in our food (and then our bodies), is the plastic on everyday utensils such as spoons, spatulas or tongs. Studies have revealed that plastic heated to high temperatures releases microplastic particles that could negatively impact our health. And, again, they break down a lot faster than other materials, producing more frequent waste. Replace them with utensils made of bamboo, which not only is 100% biodegradable, highly renewable and durable, but it's also germ-, heat- and odour-resistant.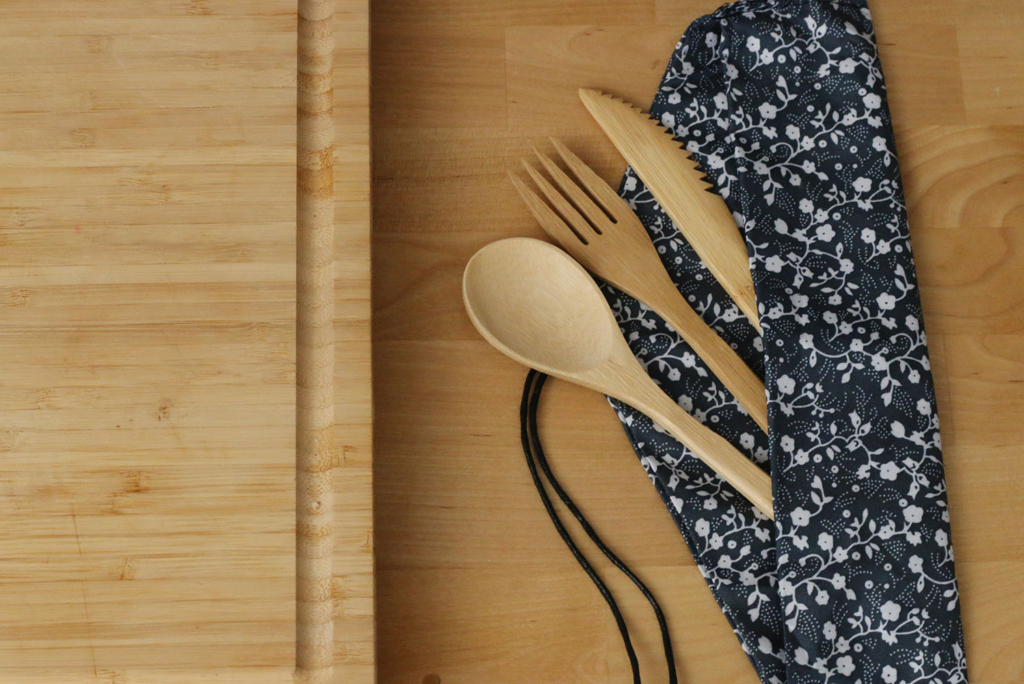 Withstand The Pressure
Pressure cookers and Instant Pots are life-savers for the, ahem, less skilled at-home chef, but even if you know your way around the kitchen, a pressure cooker may be a more sustainable alternative when cooking your beans, stews and soups. As it uses pressurised steam to cook, the process is far quicker, thus using a lot less energy and less water than traditional cooking methods. And because the heat doesn't have as much time to destroy the nutrients in the food, it's also a healthier and tastier cooking choice – win-win!
Stay Hydrated
Considering the waste and cost of single-use plastic bottles, there aren't many good arguments for using them. That's where filter pitchers come in. Filtering tap water is the easiest way to stay hydrated, not to mention the water tastes just as good as bottled water and removes all the heavy metals, while keeping the minerals. However, filter pitchers also have a significant carbon footprint. Most pitchers use filtering processes that produce a lot of 'waste' water, and those used water filter cartridges just go in the trash. Allow us to offer some sustainable solutions: this pitcher is made of glass and its replaceable filters are plastic-free, while this other one has refillable water filters, reducing cartridge waste.