';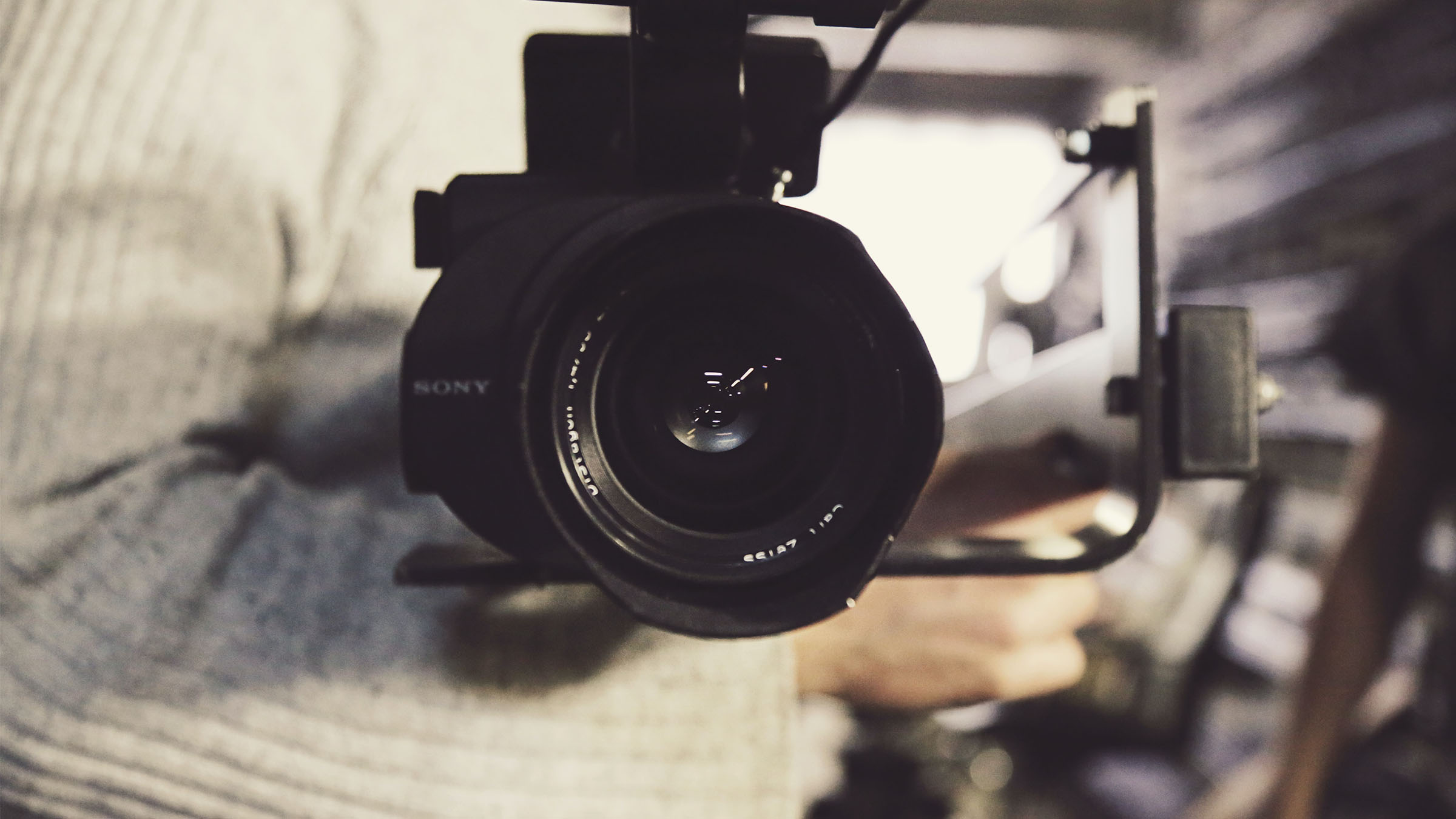 It's a new year, and for many, it's the time to take a look at our lives and set new goals for the 12 months ahead. One goal we have set as a society, and arguably as a global community, is to tackle the climate crisis and lessen the harmful impact that human activities have on the planet we call home. As well as government initiatives and public campaigns, various industries are also joining the movement to create a more sustainable future – including the film industry. 
But why does Hollywood need to get greener, and what role do moviegoers play in that effort?
One could argue that, culturally speaking, it was in fact a movie that brought widespread attention to the climate crisis. 2006 documentary An Inconvenient Truth was a filmed version of Senator Al Gore's presentation about climate change, putting in simple terms what was at stake. The film was a two-time Oscar winner and a global hit, to the extent that it is now taught in some schools, and is credited with spreading knowledge of these issues more widely among the public.
Sadly, the film's message is still as urgent today, prompting more and more action and involvement from big players throughout society, and Hollywood is no exception..
Blockbuster Waste
While the fight to save the environment might have been amplified by Hollywood, the film industry itself has a lot to answer for in terms of its carbon footprint. The biggest productions are multinational endeavours, flying hundreds (and sometimes thousands) of crew members to various countries, where giant temporary sets are constructed for very short-term use. The energy, food, and resources used to run what is essentially a small town all take their toll on the local ecosystem – famously, 2001 film The Beach did permanent damage to its setting, Ko Phi Phi Le beach in Thailand. The area suffered damage from film crew intervention and subsequent tourist traffic, resulting in Thailand closing the beach in 2018 (it is supposed to reopen in January 2022, with a limit on daily visitors).
It's not just about what was taken away, but also what gets left behind. During an interview about the 2003 film Pirates of the Caribbean: The Curse of the Black Pearl, actor Lee Arenberg revealed that "you would have driven around the Earth 120 times with all the fuel used" for the production, which was filmed with real ships. In addition, 700 cell phones were bought, of which 240 ended up at the bottom of the sea. 
They're not the only culprits, however: a fake diner built for the 2012 sci-fi film Looper remains abandoned in Louisiana, while an entire train wreck featured in the Harrison Ford film The Fugitive was left to rot in North Carolina where it still stands – almost three decades after it was used. While fascinating for film fans seeking out obscure locations to visit, it's a sobering reminder of the impact big-budget movies have on the environment. However, change is coming.
A Greener Set
With sustainability in mind, many production companies are looking to reduce the footprint of future productions. Netflix recently announced that all of its original content will be more sustainable in the future, introducing techniques like the use of electric battery generators for power (as opposed to diesel), hiring local cast and crew where possible to reduce travel, and incorporating virtual environments to further lessen the need for travel or the construction of elaborate sets.
In a cultural landscape dominated by superheroes, it's also worth noting that many costumes used in Marvel movies are virtual (such as the time travel costumes made for Avengers: Endgame), saving the resources needed to produce many different outfits. Anecdotally, changes such as providing reusable water bottles and reducing packaging in on-set catering are bringing emissions down. 
The British Film Institute, overseeing a UK industry where many of the biggest studio movies are made, launched a blueprint to get film production down to net zero in terms of carbon emissions by the year 2050. At the very top of the Hollywood Mountain, The Academy have banned DVD or Blu Ray 'screeners' of Oscar hopefuls being sent to voters, using a more sustainable private streaming service.   
It's not just the companies that are changing their ways. More and more globetrotting A-listers are walking the walk when it comes to raising awareness and making a real impact. Leonardo DiCaprio has won universal praise for his environmental philanthropy, donating and investing in a number of renewable energy businesses as well as using his 2017 Oscar winner's speech to talk about the climate crisis. In Bollywood, star Anushka Sharma has been outspoken about sustainable living, even including a sapling in the invitations to her wedding with Indian cricket captain Virat Kohli. British actor Emma Watson created Instagram account @The_Press_Tour to showcase the sustainable fashion she wore on the red carpet during the press tour for 2017's Beauty and the Beast.
Declaring Independence
Outside of big blockbusters, independent film is doing its bit to match ethical standards with artistic integrity. Working with the programmes devised by major studios, initiatives such as the Green Production Guide have offered free tools and meters to ensure film shoots can be responsible no matter the budget.
2020 drama Black Bear, starring Aubrey Plaza, was a noted example of an independent film turning to the Green Production Guide as a blueprint for their practices, using lower-powered lighting and hybrid vehicles to cut emissions and energy usage. In the UK, smaller initiatives such as Project Greenway incorporate independent filmmakers finding greener ways to produce short films, such as planting trees to offset usage, and sourcing actors who don't have to travel a large distance to set.
What Can We Do?
As moviegoers, we are part of the system of consumption. Happily, many of the solutions to enjoying film sustainably are already being worked into the way we watch movies every day. 
It starts when you walk through the doors: movie tickets are rapidly being replaced by email confirmations and QR codes. Once they are scanned, you may notice that modern cinemas have replaced poster previews with digital frames, eliminating the need to print thousands of posters for upcoming films. Yes, it may not have quite the same romance as the cinema ticket stub or a rolled-up poster, but considering that a cinema auditorium can have up to a thousand seats filled several times a day, and several films showing at once, that's a lot of paper being saved. 
Equally, cardboard and paper packaging for concessions are more easily recyclable, with some cinemas even offering reusable glass cups for drinks. As for what's in those cups, a lot of venues are working toward reducing the mileage on those treats available. The new trend for bespoke, independent cinema venues has coincided with a rise in the number of fair trade and local products on offer, meaning you can enjoy a different cinema experience that doesn't literally cost the world. After that, it's up to us: travelling to the cinema by bicycle or on public transport when possible, and being mindful of recycling any waste can also make you an eco-friendlier film fan! 
The film industry is just one of many that is trying to revolutionise the way it works in order to aid the global climate effort. However, it also has the advantage of being one of the most visible, with millions seeing the fruits of their labour every week on screens big and small. This kind of platform has already put a spotlight on important issues in the past, and hopefully, in continuing to do the right thing, together we will create a bright future.