';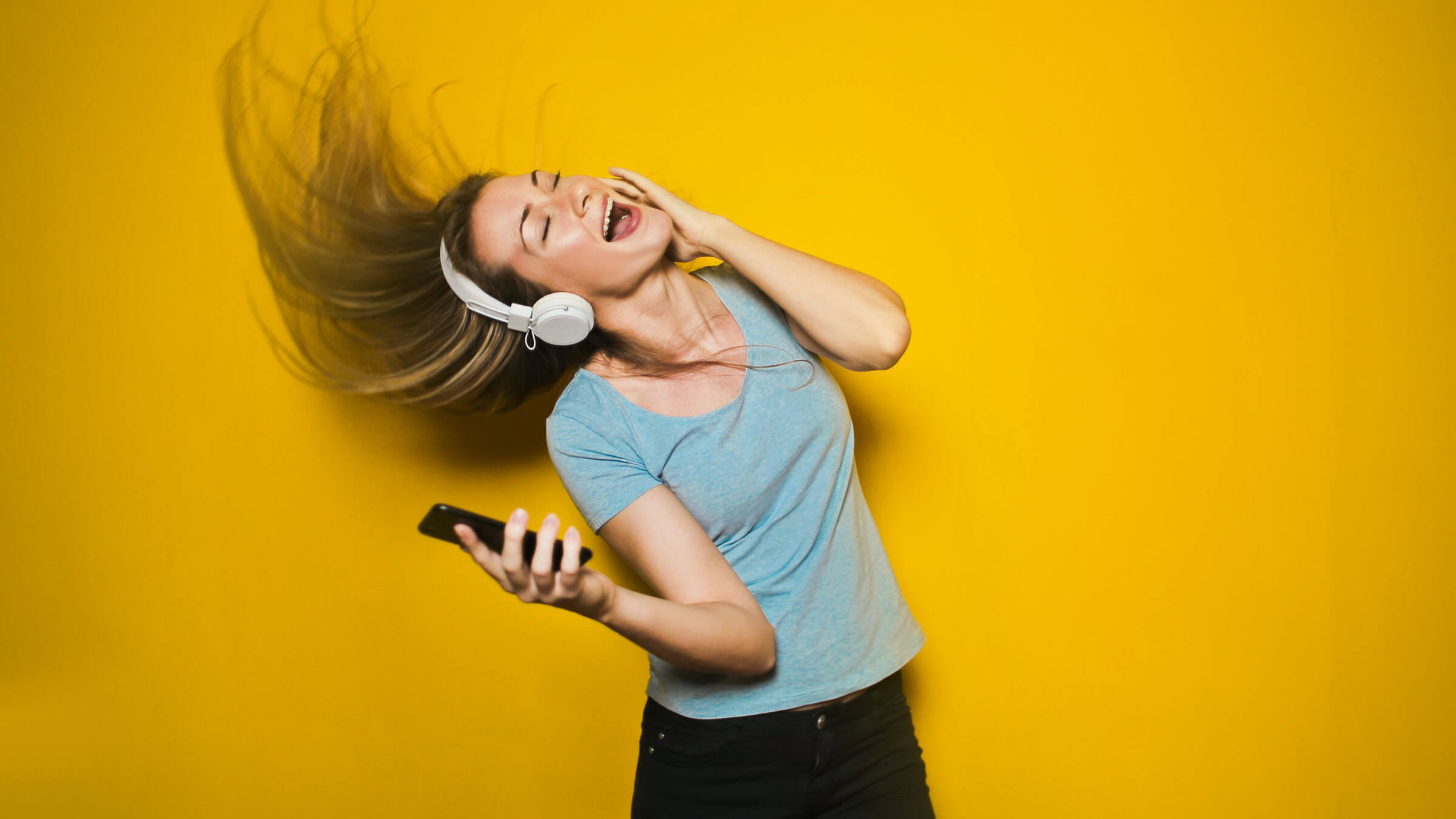 ;
Maybe it's the long days by the pool, on the balcony or at the beach, or perhaps it's the balmy nights spent in good company. It could even simply be the memories of days gone by, when we were young and without a care in the world.
Whatever it is, there's something about summer that calls for a song.
Just about everyone has a couple (or twenty) tunes that evoke a summer feeling, transporting them to a sunny beach or a back porch rocking chair in an instant, so we asked readers and Essentials editors to share their all-time favourite summer songs – and have compiled those memories, emotions and oh-so upbeat ditties into a definitive summer playlist for you to enjoy. All you have to do is hit "play".
"A Fine, Fine Day" by Tony Carey
"This song reminds me of all my friends and family getting together when people came back to town. You get to sit and talk about days gone by."
– Andrew, Missouri, US (via Facebook)
"Orange Trees" by Marina
"It just has a great summer/spring vibe and it makes me just wanna go on a fun road trip to the beach. I've been a fan of Marina for a long time, and her songs have always gotten me through tough times and I just love her and her music."
– Julz, California, USA (via Facebook)
"Sun Is Shining" by Bob Marley
"A lesser-known 1971 classic, the song exudes an atmosphere of sultry heat. Its hypnotic rhythm was given a makeover in 1999 with a remix from Funkstar De Luxe that went to the top of the US dance charts and gave the song an entirely different vibe and, in the process, invented reggae fusion."
– James, Editorial Staff
"Far l'amore" by Bob Sinclar & Raffaella Carrà
"Purists might frown upon the missing samba groove from the original 1976 release, and condemn the fact there was no room left for the immortal lines 'Scoppia, scoppia mi sco' or 'Liebelei' in the new Gallic version, but I defy anyone to not get fatally caught up in its addictive rhythm, screaming SUMMER with every beat!"
– Giorgia, Editorial Staff
"Summer Jam" by The Underdog Project
"It has nice vibes."
– @mika.oes (via Instagram)
"It's a classic."
– @naooboshie (via Instagram)
"El Tiburón" by Proyecto Uno 
"This song is an unusual mix of merengue, hip-hop, dance and house that, decades after being released, continues to play at the best parties in Latin America. It was a milestone for Latin American music, thanks to its freshness and versatility in the mix of rhythms – as well as the mix of English and Spanish, for a growing generation of bilingual youth on the continent."
– Jenny, Editorial Staff
"Hotel California" by The Eagles
"It's a 'golden oldie' as I would refer to it. This song is like with some friends by a bonfire on a summer night just talking about life – nothing beats it, and it gives me the best summer feeling there is."
– @max19992 (via Instagram)
"Knee Deep" by the Zac Brown Band ft. Jimmy Buffett
"The Zac Brown Band teams with the king of escapist beach music for a song that makes you want to drop everything and head for the nearest shore. 'Wrote a note said "be back in a minute," bought a boat and I sailed off in it' – oh, would that I could…"
– Jessica, Editorial Staff
"Dancing in the Moonlight" by Toploader
"One summer night, I was at the beach listening this song. It was just nice. Beautiful weather and sound of waves from sea…"
– Younghee, Reader
"Seasons" by Rival & Cadmium feat. Harley Bird
– Michelle, Maryland, US (via Facebook)
"Blue (Da Ba Dee)" by Eiffel 65
"I was 11 and totally carefree, and that's maybe why, every time I listen to this song, I recall those times with a little nostalgia – thinking about school break being just around the corner and the daily beach routine waiting for me at the Plaja of Catania in Sicily!"
– Giorgia, Editorial Staff
"The Boys of Summer" by Don Henley
"It's a song I listened to during a memorable high school summer, and every time I hear it now, I'm filled with the optimism of that summer. It brings me back to that sunny summer when anything was possible."
– @cocoamalone (via Instagram)
"Despacito" by Luis Fonsi (original version)
"Love it or hate it, 'Despacito' is catchy, upbeat, fun and 100% danceable – everything you need in a summer anthem. No, I don't know exactly what they're saying. Yes, I'm willing to die on this hill."
– Jessica, Editorial Staff
"Soak Up the Sun" by Sheryl Crow
"I think I was 15 or so, and I went on a summer trip with my friends. We only had a few CDs and an early MP3 player with limited storage. We played this song 100 times during that week. Now every time I hear this song, I'm at the beach again – I can smell the salty air, sand in my hair, and feel the burn of too much sun on my skin!"
– Junsuke, Reader
"Summertime" by Fort Frances
"Slow it down. Right down. The smooth track and the band's lazy delivery is the perfect soundtrack as you celebrate the season with a relaxed picnic or barbecue."
– James, Editorial Staff
"Seasons in the Sun" by Terry Jacks
– Cindy, UK (via Facebook)
"La Macarena" by Los del Rio
"'La Macarena' is undoubtedly the top Spanish-language song that smashed records and crossed borders in the '90s. It was a sociocultural and musical phenomenon of universal proportions, and its dance became an obligatory ritual in discotheques, schools, universities and house parties throughout Latin America. Even today, this song can't be missing at any party and celebration, where we meet to dance to the sound of this flamenco pop."
– Jenny, Editorial Staff
Me & Bobby McGee by Janis Joplin
"My sister put that song on a mixtape she made for me when I was 14. It reminds me of family holidays in Puglia, driving the coastal roads, the smell of the pine trees and summer holidays at the beach!"
– Teresa, Reader
"Infinity" by Guru Josh Project
"The beat of this song just reminds of getting ready for holidays when I was in high school and meet my friends to dance, even though we didn't know what the song was about because we spoke Spanish in Colombia. And yet, when my friends and I gather around, we play the song to remember good times."
– Kevin, Editorial Staff
"Summer (The First Time" by Bobby Goldsboro 
– Jayne, Shropshire, UK (via Facebook)
"Margaritaville" by Jimmy Buffett
"This song takes me back to college, when my friends and I would rent a house by the beach in South Carolina and just take it easy for a week. Lay on the beach all day, play cards at night – margarita in hand, and Jimmy Buffett singing in the background. That's the life…"
– Jessica, Editorial Staff
"Love Generation" by Bob Sinclair
"When I was 20-something, I used to dance with my friends to this song. I just miss that time… youth.."
– Younghee, Reader
"Bailando" by Enrique Iglesias ft. Descemer Bueno, Gente De Zona
"Like many Spanish-language summer hits lately, the reggaeton magic of 'Bailando' cast a spell on listeners all over the world. Whether on holiday or in traffic, this song is there to inspire a real summer feeling."
– Giorgia, Editorial Staff
"Summer Days" by BRIAN
"It's instrumental and sounds like it says…"
– Lynn, Bolton, UK (via Facebook)
"Danza Kuduro" by Lucenzo & Don Omar
"High-energy beats, auto-tuned vocals, a music video with yachts – what's not to love? This is the epitome of guilty pleasure summer music."
– Jessica, Editorial Staff
Have an all-time favourite summer hit of your own? Add your suggestion in the comment section below, and we may just add it to the official Spotify playlist!