';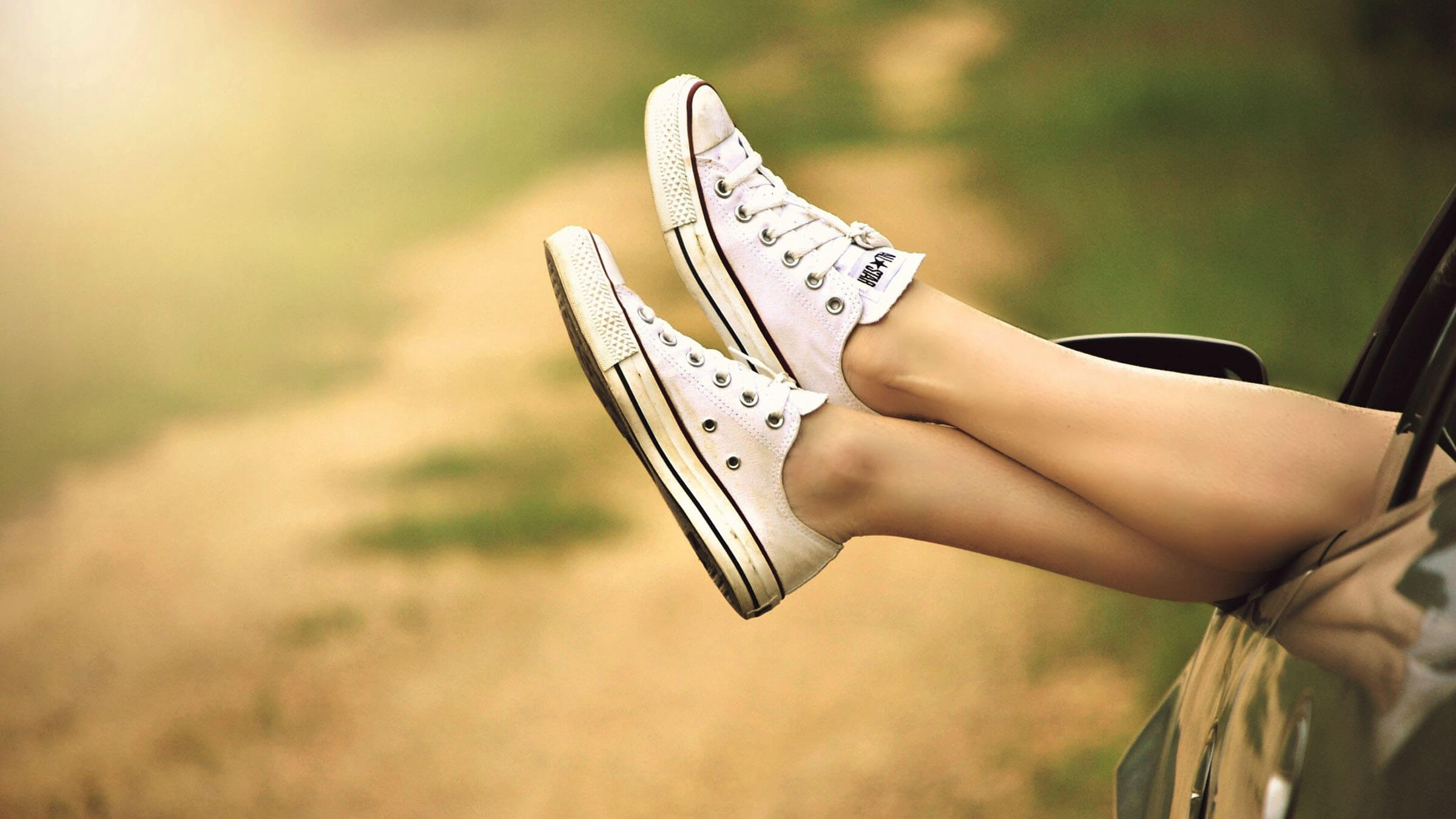 In the summer, the longer days allow us to do much more than we could in winter. But be careful, because things can get boring pretty quickly – and you still have to beat the heat. With the right tunes in your ears, however, we can promise you'll enjoy every single moment.
7 a.m. Ella Fitzgerald and Louis Armstrong – "Summertime"
"One of these mornings, you're goin' to rise up singing"
Written by George Gershwin in 1935 as part of the opera Porgy and Bess, this jazz classic has 30,000 cover versions. Even though such things are a matter of personal taste, many critics consider this version by Ella Fitzgerald and Louis Armstrong to be the best. The only sure thing is that the morning on which you'll "rise up singing" has come.
8 a.m. Sting – "Desert Rose"
"I dream of gardens in the desert sand"
Included on Sting's album Brand New Day (1999), this song relates Adam's pain after he was banished from Eden. Eve is referred as the "desert rose", but on a hot summer day that's just beginning, the smell of a rose won't make you feel any pain – rather, it will make you want to take a walk in the nearest garden.
9 a.m. Funkstar De Luxe vs. Bob Marley – "Sun Is Shining"
"Sun is shining, the weather is sweet . . . Make you want to move your dancing feet"
Having first appeared on a Lee Perry album back in 1971, the song was re-recorded with limited commercial success by the "King of Reggae" in the late 1970s. Almost two decades later, in 1999, the song was remixed by Danish house producer Funkstar De Luxe and became an instant classic you still hear at gyms and beach bars every summer.
10 a.m. The Ramones – "Rockaway Beach"
"The sun is out, I want some . . . It's not hard, not far to reach"
Punk music isn't known for producing summer hits, but this '70s gem is definitely an exception to the rule. Released in 1977, it was the Ramones' highest-charting single ever, and in June 2013 the song was used in a radio ad campaign to promote recovery efforts after Hurricane Sandy by drawing New Yorkers back to Rockaway Beach.
11 a.m. Mungo Jerry – "In the Summertime"
"We go fishin' or go swimmin' in the sea"
When "In the Summertime" was released as a debut single in 1970 by British rock band Mungo Jerry, no one could have imagined it would end up being the 4th biggest single in music history and the best-selling summer hit of all time, with more than 30 million records sold worldwide. Simply a must for summer day listening.
12 p.m. Katy Perry – "California Gurls"
"Laying underneath the palm trees"
This sunny summer anthem by Katy Perry urges you to lie beneath the palm trees and enjoy a sweet cocktail while enjoying the view of the ocean. You don't have to be a California girl to do it; just be in a silly mood with your friends and enjoy the simple times of summer.
1 p.m. Mr. Probz (Robin Schulz remix) – "Waves" 
"I'm slowly drifting away, wave after wave"
Summer, however, isn't only about relaxing, sunbathing, cocktails, swimming and fishing. Various surveys have revealed the season's dark side, showing it to be the time of year when many couples break up. German DJ Robin Schulz remixed Mr. Probz's song in 2014, making it an immense commercial success that'll have you thinking of those long-ago summer loves that were not meant to be.
2 p.m. Beach Boys – "Good Vibrations"
"On the wind that lifts her perfume through the air"
The nostalgia of past romances won't last long, however, as sweet scents seduce your senses and bring you back to the present – and perhaps your current summer love. Is it their perfume? The coconut oil on their skin? The colourful clothes they wear or the way the sunlight plays on their hair? You're pickin' up good vibrations and you just can't resist.
3 p.m. Martha and the Vandellas – "Heat Wave"
"I got a heat wave burning in my heart"
The mix of extremely high temperatures and the spark you feel in your heart from your new crush could be a bad combination, as Motown group Martha and the Vandellas taught us with their hit single "Heat Wave" back in 1963. Time to go home and take a cold shower.
3:30 p.m. Eddie Cochran – "Summertime Blues"
"But there ain't no cure for the summertime blues"
No matter how relaxing and smooth a summer day might be, there are still errands to run, bills to pay and other obligations that need tending to. "Summertime Blues" by rockabilly artist Eddie Cochran was released back in 1958, but the lyrics are timeless and will remind you that the mundane tasks of daily life never go on holiday – not even in summer.
4:00 p.m. Guns N' Roses – "Welcome to the Jungle"
"Welcome to the jungle, watch it bring you to your knees"
Perhaps you're heading to the city for the first time today, as it's time to take care of your errands. You can't avoid the city and the things that make it what it is: traffic, noise and people everywhere. It's a concrete jungle, and no other song could fit your mood right now than this epic Guns N' Roses hard rock anthem. Welcome to the jungle!
5 p.m. Billy Idol – "Hot in the City"
"Hot in the city, hot in the city tonight"
You're stuck in the city and can't wait to be done with your tasks. The heat is unbearable, and there aren't many places where you can find an oasis to relax for a bit. Idol's 1982 hit will have you seeking an escape: it's going to be hot in the city tonight.
5:30 p.m. Mike Perry featuring Shy Martin – "The Ocean"
"Dive in deep into the ocean"
This song by Swedish DJ and music producer Mike Perry was released last year, but has already become a classic summer hit. No better tune to have in your ears as you're making your way home, making plans for the rest of the night that will hopefully find you somewhere breezy.
6 p.m. DJ Jazzy Jeff and the Fresh Prince – "Summertime"
"It's like the summer's a natural aphrodisiac"
Finally, your to-do list is done, you're back home and are probably starving by now. So what better way to satisfy your hunger than by having a barbecue with family and friends surrounded by the cool sound of this '90s classic that introduced the world to one of today's most popular celebrities: Will Smith.
8 p.m. Major Lazer (featuring Justin Bieber & MØ) – "Cold Water"
"So take a deep breath and let it go"
"Cold Water" is a 2016 mid-tempo song with dancehall and Euro club music elements, as well as vibrant electronic chords and coastal beats with a hook-heavy pop influence (after all, Justin Bieber features in the song). The acoustic guitars add a chilled, melodic sound, making it ideal for that moment of the day when you need to throw cold water on your face to lift your spirits.
11 p.m. Duke Dumont – "Ocean Drive"
"We're out of time on the highway to never"
This 2015 dance track by English DJ Duke Dumont offers the ideal sound to put you in the mood for a long night of clubbing. Turn up the volume and ride with the windows down all the way to the hottest club by the water.
12 a.m. Wham! – "Club Tropicana"
"Cocktail time, a summer's tune . . . a whole night's holiday"
At a club with long white curtains, a swimming pool and distinctive lights is where you want to be when you hear George Michael's incredible voice. A timeless '80s song that will continue to play in clubs and at beach bars for years to come.
2 a.m. Billie Ray Martin – "Your Loving Arms"
"Put your lovin' arms around me and inside your arms I'm burning"
"Your Loving Arms" dominated the dance charts back in 1995, and Mixmag ranked it 47 in its '100 Greatest Dance Singles of All Time'. The type of song you want to hear while clubbing when you're burning inside – but not from the heat, mind you.
3 a.m. Ive Mendes – "Natural High"
"Freedom, is the best gift of life"
This smooth, down-tempo gem by Brazilian singer Ive Mendes combines the magic melody of bossa nova with Ive's unique and relaxing voice. If you add the sound of the waves while lying on the beach under the stars, you have the ideal after-club experience.
4 a.m. Blood Orange – "Chamakay"
"I'm nothing if not subtle . . . Heartache at its best"
You're in bed after a long day and craving sleep. The smooth, gentle sound of Dev Hynes's voice and Caroline Polachek's incredible vocals will have you drifting off before you know it.