';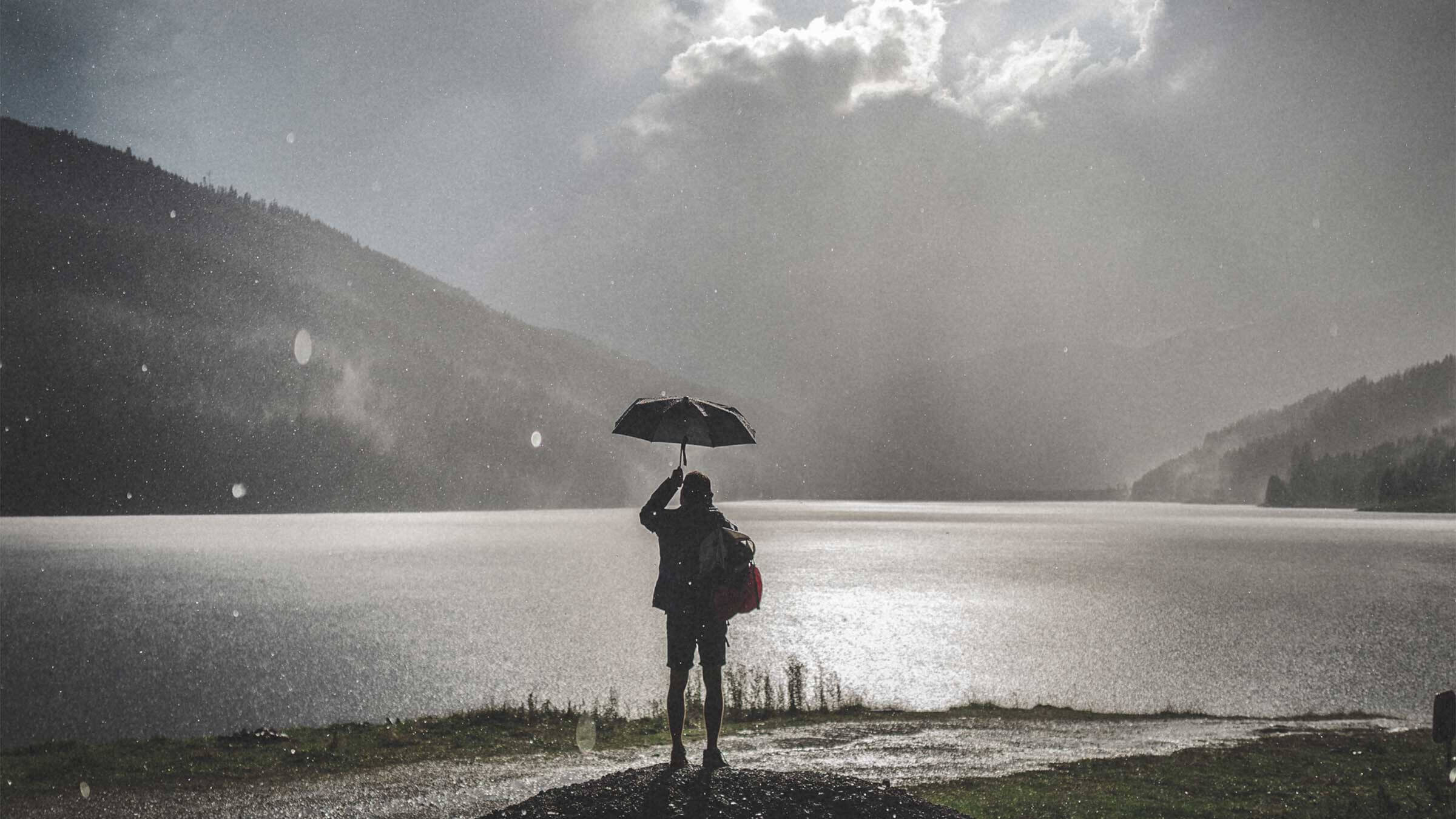 ;
Levi's Commuter Trucker Jacket
Levi's jean jackets have always been a fashion staple, but now they're even cooler. The Commuter Trucker Jacket is a rain/cycling jacket in disguise. Saunter down the street in this thing and know what no one else can guess – that your jacket is made of comfortable extra-stretch fabric that has been treated to be water and dirt resistant, and oh yeah – there's even a hidden hood under the collar.
Find it here.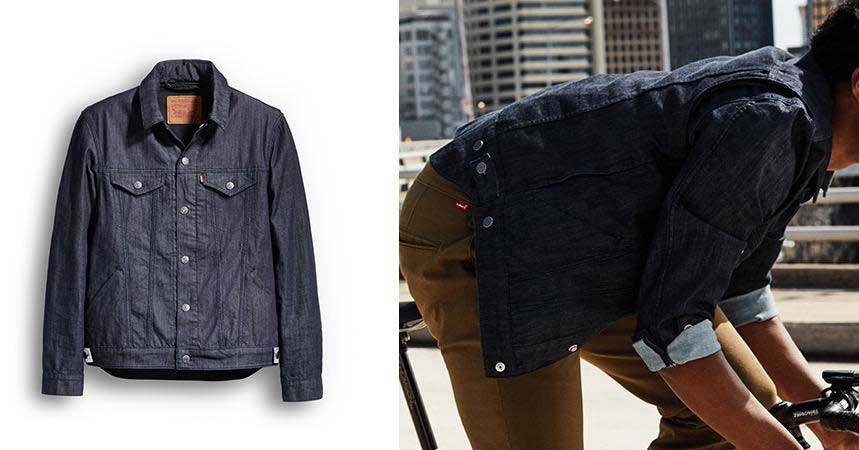 Levi's Commuter 511 Slim Fit Jeans
Have you ever heard of rain pants? If you haven't, good. Why buy a pair of swishy, weird technical pants when your jeans can do the same job? Levi's Commuter Jeans line was created with cyclists in mind, featuring reflective details and water repellant material. Keep dry and look good too.
Find it here.
Merino Wool Cobra Hoodie by Chrome
This might look like a cool hoodie like any other, but it's much much more than that. Chrome specializes in biker wear that is both practical and fashionable. The Cobra Hoodie is made of naturally water-wicking fabric that dries quickly and regulates heat. Whether you're on your bike or at the pub, this thing has you covered.
Find it here.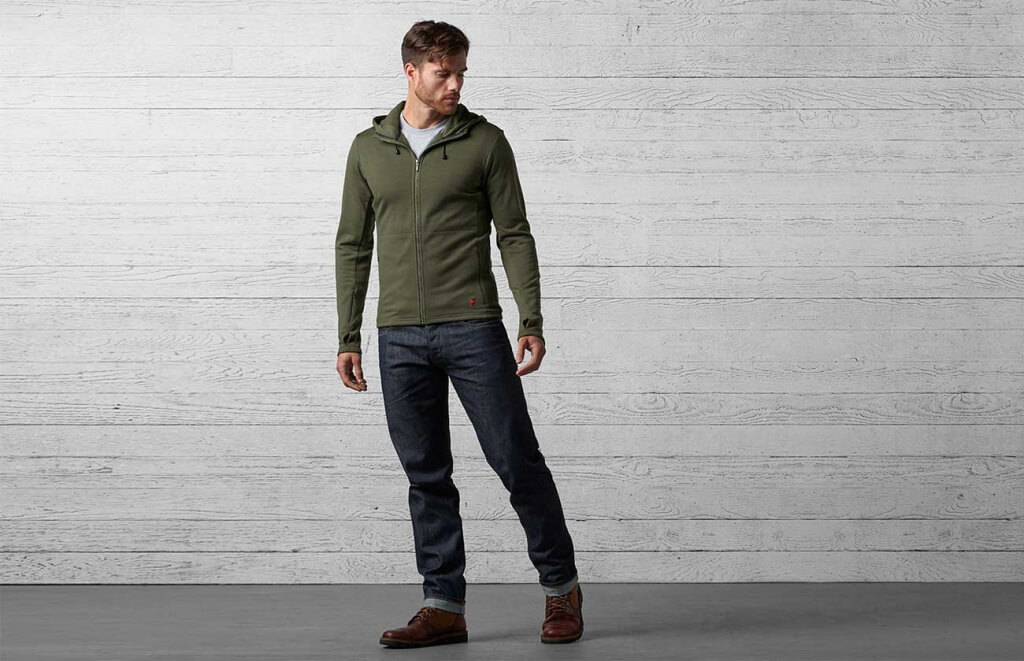 Storm 415 Workboot by Chrome
When you think of rain boots, you probably picture bright yellow rubber things that come up almost to your knees that you haven't worn since childhood. Great news! Chrome has come up with the Storm 415 Workboot, so your feet can stay dry without looking weird. They're practically indestructible and feature waterproof oiled leather.
Find it here.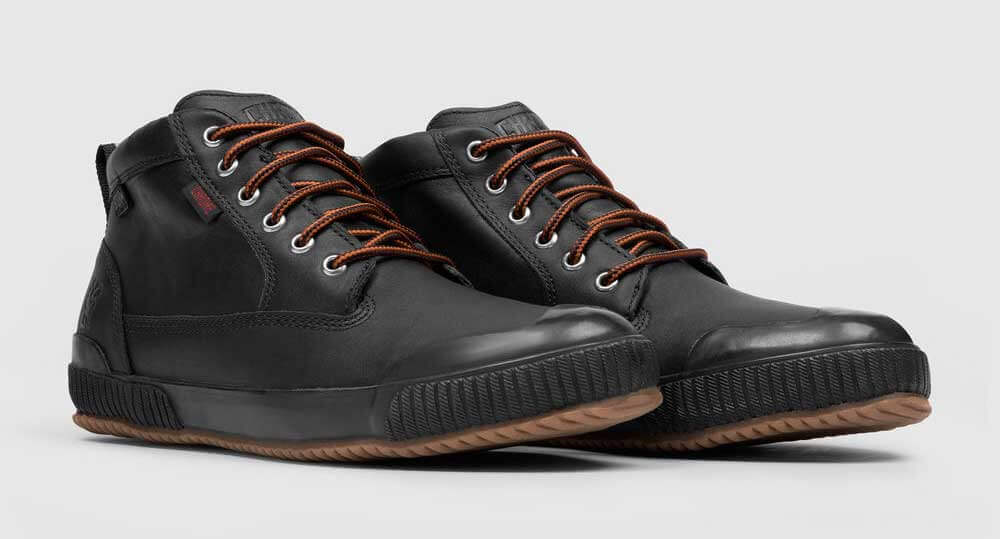 Storm Truk Bike Shoe by Chrome
If you like those Vans skates shoes but hate how they wear out within months, you should get yourself a pair of these. The Storm Truk Bike Shoes by Chrome have a classic urban look and are made of a material 25 times stronger than your typical canvas. They last lost, they look cool, they're great for biking and they're waterproof. The only feature that would make these even better would be if they could fly.
Find it here.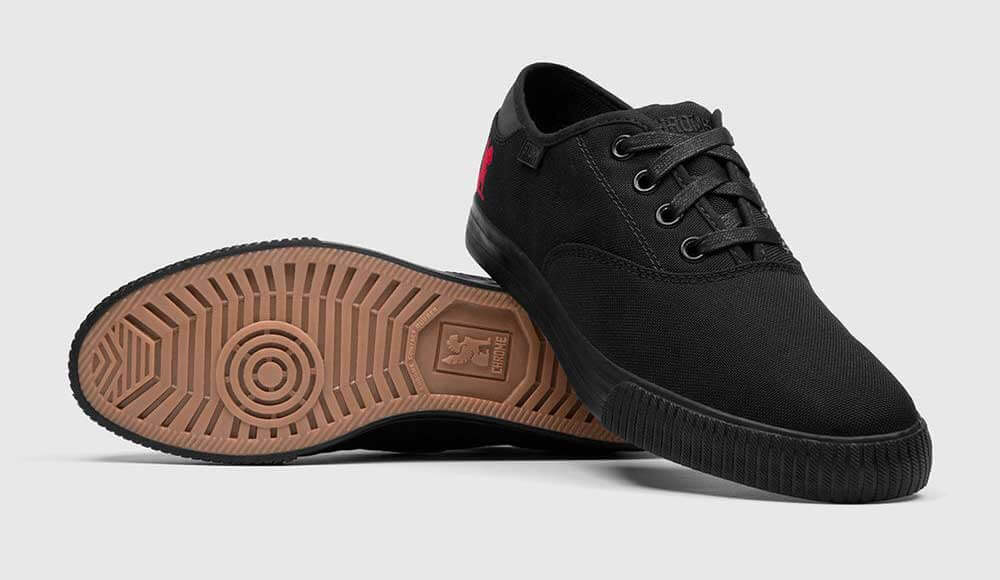 Patagonia Women's Torrentshell City Coat
An umbrella is nice to have, but those of us who live through lots of wet weather know that a rain jacket is always better. Patagonia's City Coat, as its name implies, has all the functions of a good technical camping jacket with the look of a city jacket.
Find it here.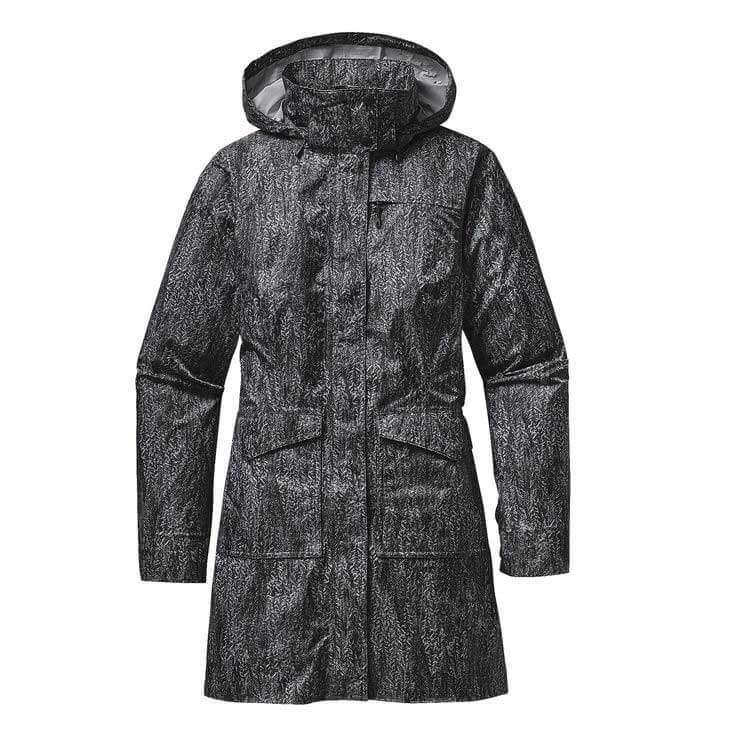 Patagonia Women's Sidesend Parka
Have you ever fought your way through a windy, wet day with your favourite, stylish coat and wished it were as tough as it is beautiful? That's where the Patagonia Women's Sidesend Parka comes in. It's windproof, water-resistant and lightweight without also being highlighter-coloured and dorky. The best of both worlds.
Find it here.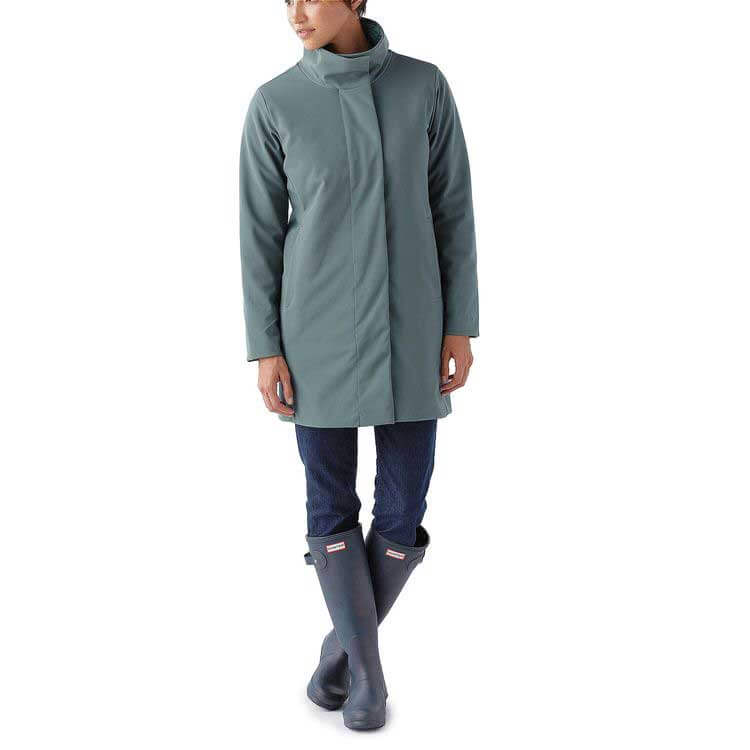 L1 x KR3W Flint Reversible Jacket
One minute it's a water-repellent jacket that keeps your walk down to the bar dry, the next it's a flannel button-down that keeps you comfortable while you enjoy a beer with friends. Reversible shirts keep things interesting.
Find it here.
Barbour Jacket Nimbus Waterproof
Barbour has been around for quite awhile, so it shouldn't come as a surprise to see them on this list. We like the Nimus jacket because it's simple and stylish but also comes with a water-tight zipper and breathable fabric.
Find it here.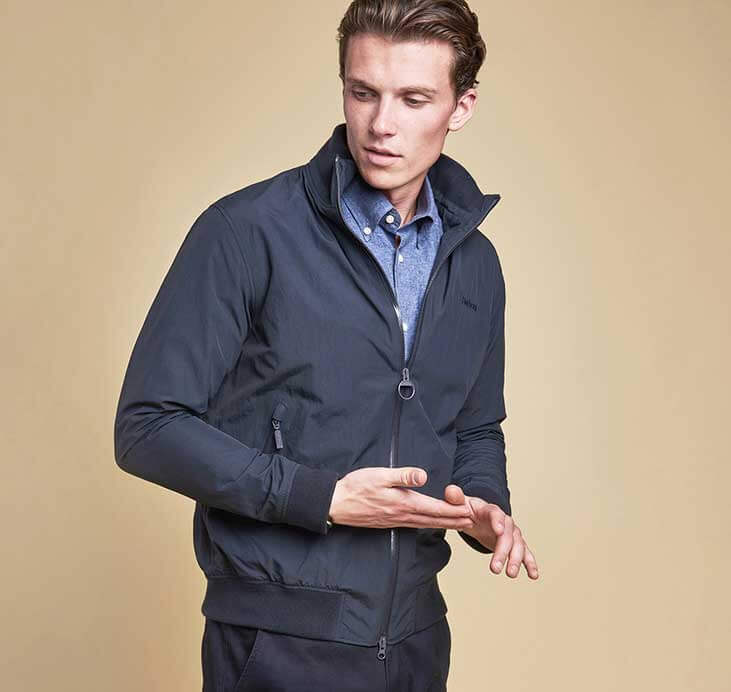 Kelby & Co. Waterproof Men's Wear
This small company specializes in something all accident-prone men could use – water and stain repellent office wear. Did you just spill your coffee down your front? Just brush it off. No really! You can just pour some water where you spilled the coffee and both liquids will go sliding down your shirt without leaving a mark.
Find it here.
Slim Dungarees by Outlier
Outlier calls their Slim Dungarees pant "a 21st century take on jeans", and with the crazy technology involved, we can see why. These pants are made from a rugged yet comfortable tech fabric, which makes them water-resistant, stain-resistant and odor-resistant. People will assume you're wearing normals jeans, but you'll feel like you're wearing a supersuit right out of Disney's The Incredibles movie.
Find it here.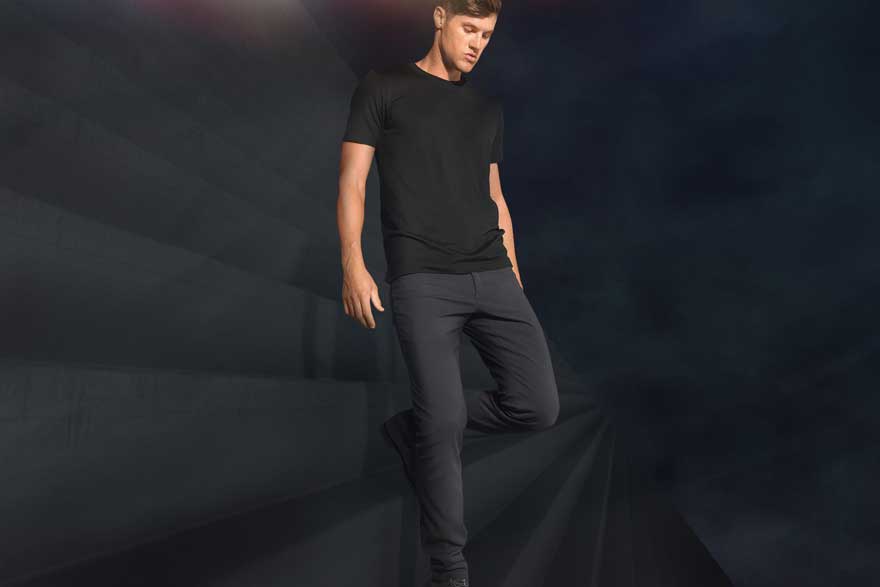 Kickstarter: Best Shirt Ever
You might laugh at the name of this product, but you can't argue with it. The Kickstarter campaign for the Best Shirt Ever really is making the Best Shirt Ever. It's stain and waterproof, sweat wicking, machine washable and looks really good. In the future, we'll all wear shirts like this and never have to worry about being a slob or buying an umbrella.
Find it here.
Who cares if they've lost their umbrella, when they're wearing the latest water-wicking designs? Are you ready for this year's spring showers?