';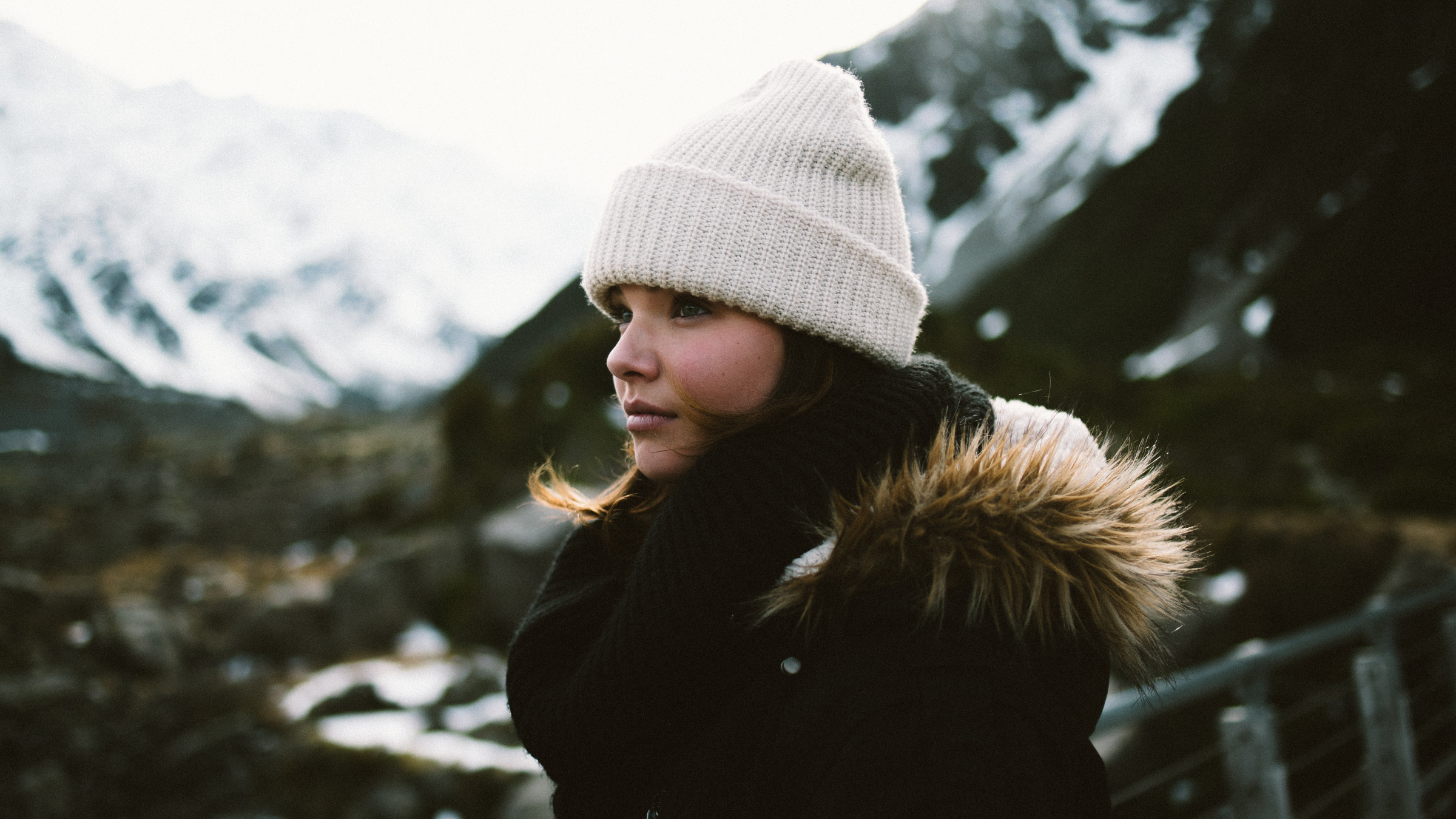 Those of us living in parts of the world with four distinct seasons are currently stuck in seasonal limbo. When it's not quite winter yet, but no longer summer – or vice versa – each new day holds a new hot/cold, dry/wet, sunny/overcast surprise. It's the stuff wardrobe disasters are made of. The only sartorial strategy that works in the face of such fickle weather is the one your mother once made you roll your eyes at: layers.
There's actually a word for that in German – "Zwiebelprinzip" translates as "onion principle" – a tried and tested system requiring lots of thin layers that can be peeled off one by one, from the outside in. Dress like an onion and you'll be prepared for four seasons in one day.
However, unlike an onion, your layers shouldn't all be identical. There's an art to selecting the right fabrics and cuts, as well as putting them in perfect order. We've adapted the basic rules to three different types of outfits, so you can be warm and look stylish in any weather.
Layering For Outdoor Sports
The "onion principle" is most often invoked in relation to functional outdoor wear. It's important to get the layers right when you're building up a sweat in changeable weather.
Under-Layer: Ultra-light, thin, breathable under that doesn't retain moisture is a must. It transports sweat away from your skin, preventing the chilling effect of evaporation. Synthetic fibres are the go-to solution, but merino wool has been gaining in popularity. Strappy tops and cotton are both no-gos.
Insulation Layer: A thin, warm layer keeps in your body heat. Fleece is the most popular option, helping transport moisture further away from your skin. It should be fitted, but not body-hugging. This layer can be doubled or even tripled, as needed. Rather than wearing one big, bulky fleece, wear several thin ones that you can remove as the temperature changes.
Weather Protection: The world of high-tech waterproofs and windbreakers offers so many trademarked and patented solutions that keep out the weather but allow sweat to escape, you'll be spoilt for choice. Make sure you buy a size that accommodates all the other layers.
Layering For The Office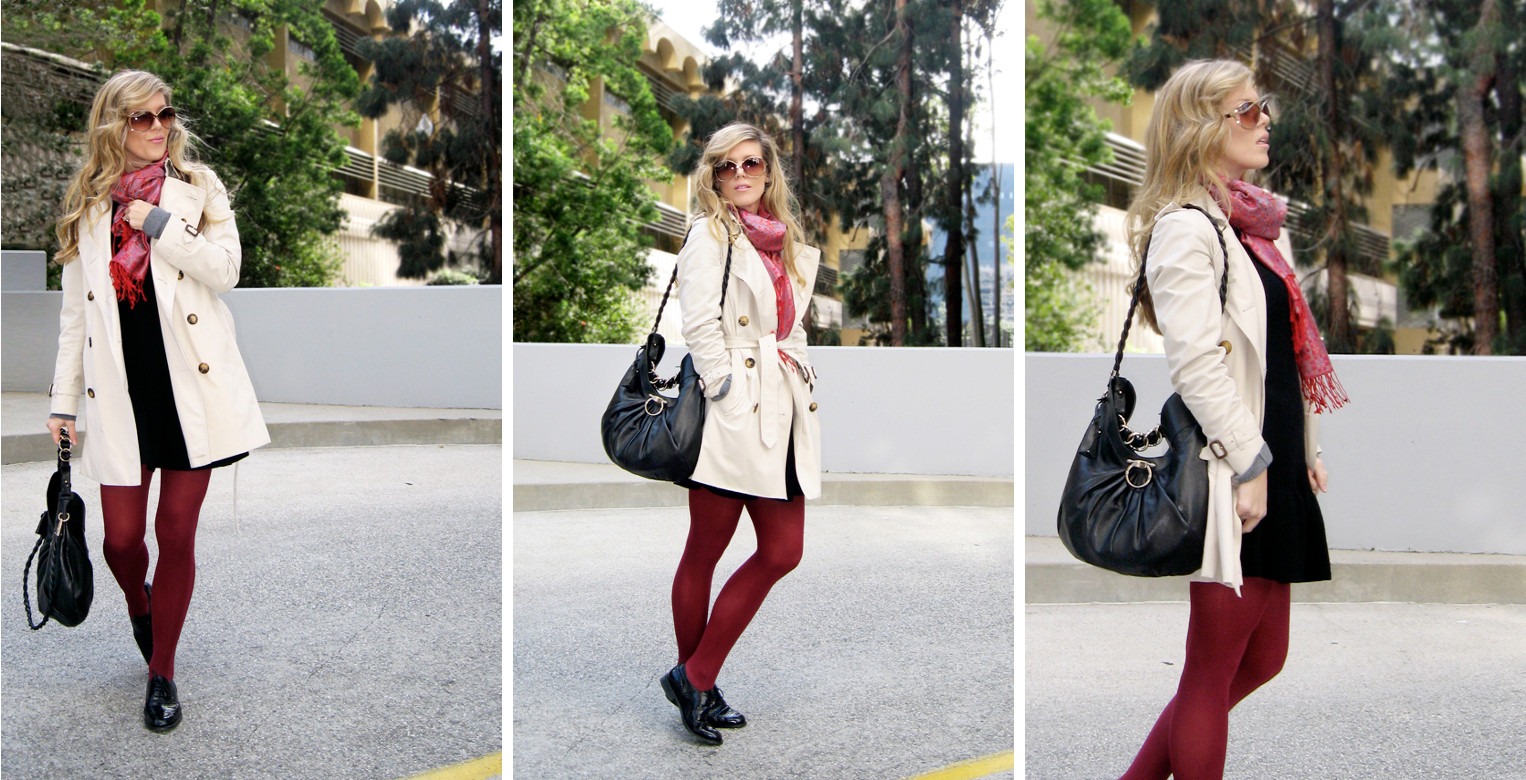 The onion principle is harder to apply to a business look. Most office dress codes don't account for inclement weather, and functionality is rarely a consideration in corporate fashion.
Under-Layer: Even if you don't break a sweat sitting at your desk, you might be exposed to varying temperatures during your commute. There's no need for thermals, but do stick to breathable synthetic fibres for the layer closest to your skin.
Insulation Layer: Thanks to the current sportswear trend, fleece is actually experiencing a bit of a revival. For a more elegant look, one or more thin layers of wool or cashmere will suffice. Go for cardigans, vests and (for ladies) sleeveless blazers that are all easily removed once you warm up at the office. The latter aren't just highly fashionable, they also won't bulk up your silhouette like a suit jacket
Weather Protection: Don't underestimate the importance of a good coat. Even if you don't wear it in the office, you will be seen coming and going. A classic, waterproof trench coat is just the ticket for changeable weather and says "business" like no other item of outerwear.
[Photos: Maegan Tintari/Flickr]
Layering For Fashion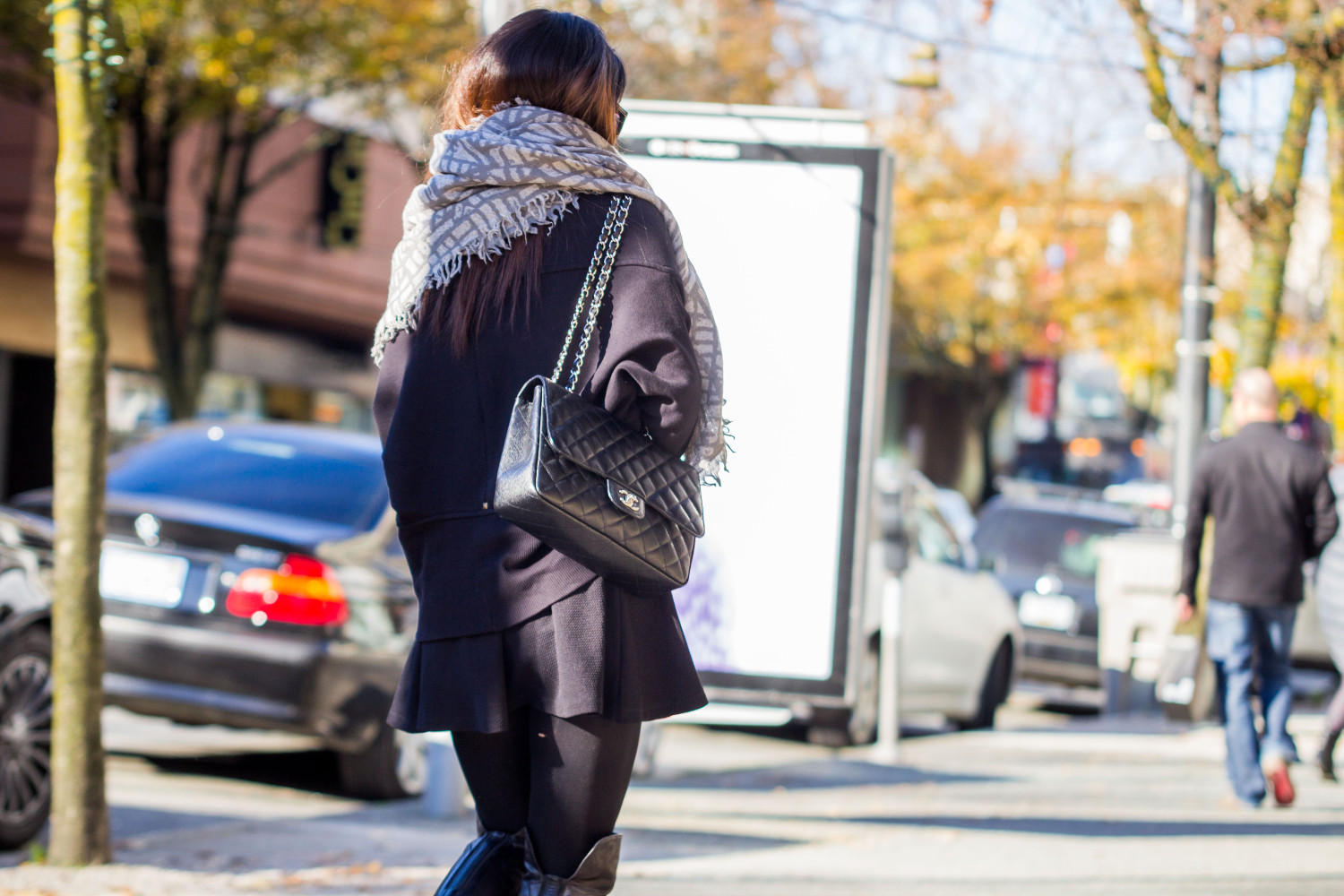 Luckily, some of the best current catwalk looks lend themselves to layering, keeping us both warm and on-trend.
Under-Layer: See above. Ladies may embrace the ever-improving thermal tights that allow skirt-wearing well into winter.
Insulation Layer: Polo and turtlenecks, slouchy boho cardies and velvety goth jackets can all help keep in the heat. The current knitwear revival is actually made to be layered (and styled as such in fashion editorials for instant inspiration).
Weather Protection: Think big! This season's coats and capes are oversized, long and dramatic. Impractical for active pursuits, too much for the office, but perfect for a (chilly) night out on the town.
Article by Fiona Brutscher