';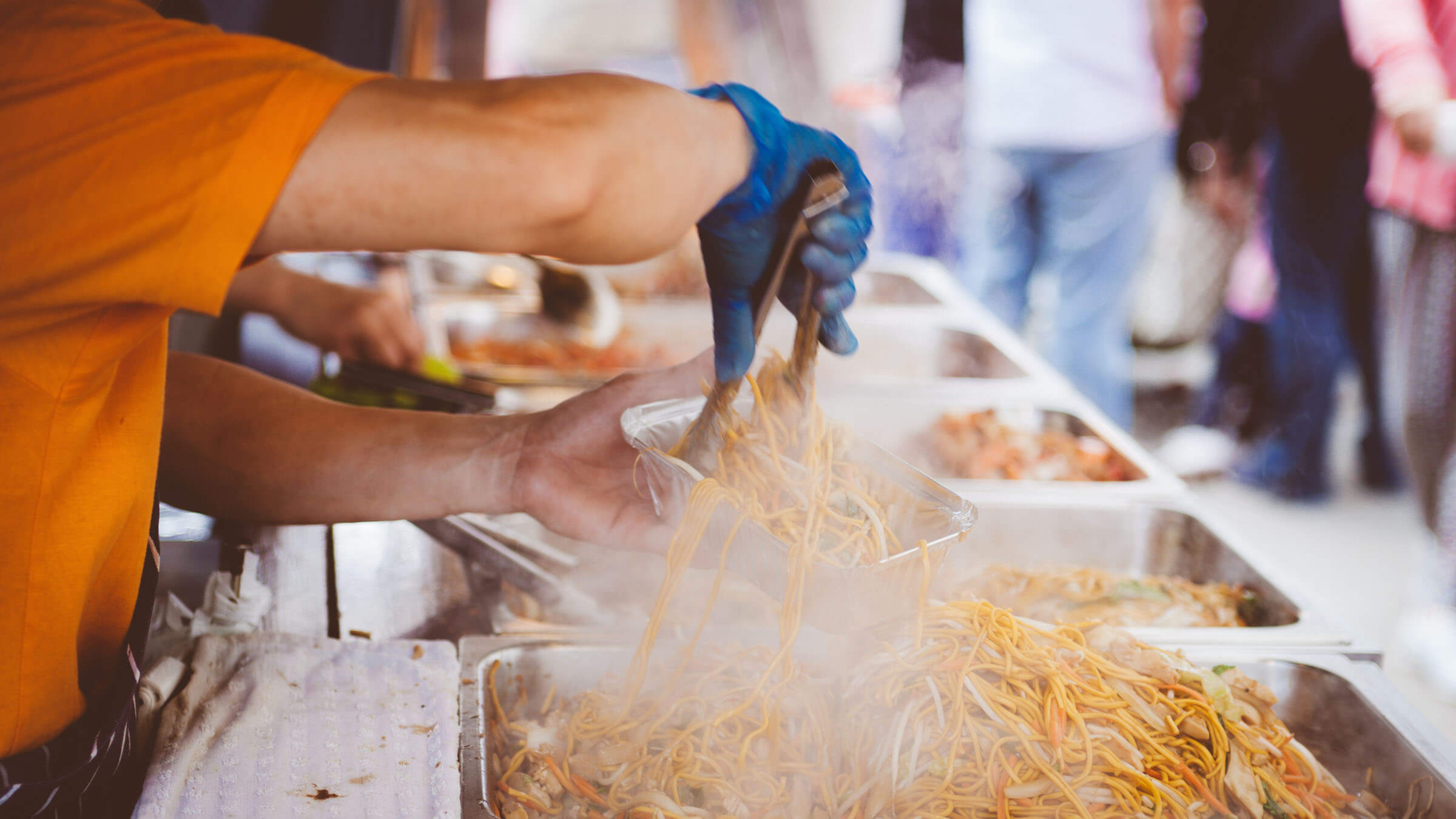 Cheap, portable and inevitably delicious, nearly every culture has its own version of "street food". Nowadays, however, vastly different iterations of something tasty served on a stick, in a finger-friendly dough pocket, deep-fried or on a bun are making their way outside their places of origin and into avenues, boulevards and food halls thousands of miles away.
As part of this migration, chefs and self-taught cooks alike are taking the craveable street dishes and snacks of their childhoods and recreating them – authentically – on continents far from where the foods are typically served, giving both transplants and curious diners a chance to munch on casual bites from across the globe.
Below, three chefs share their sources of inspiration – and challenges – when it comes to serving their hometown street food in a foreign place.
Kiki Aranita of Poi Dog in Philadelphia, USA
Hawaiian-born Kiki Aranita and her partner Chris Vacca have been serving up street food from Hawaii at their Philadelphia food cart for five years, and have recently added a casual sit-down restaurant to their repertoire. Poi Dog's unique approach and delectable dishes – which also take cues from Portuguese, Japanese, Filipino and other cuisines that have influenced the food culture of Hawaii over the years – have made them a fixture on the Philly food scene.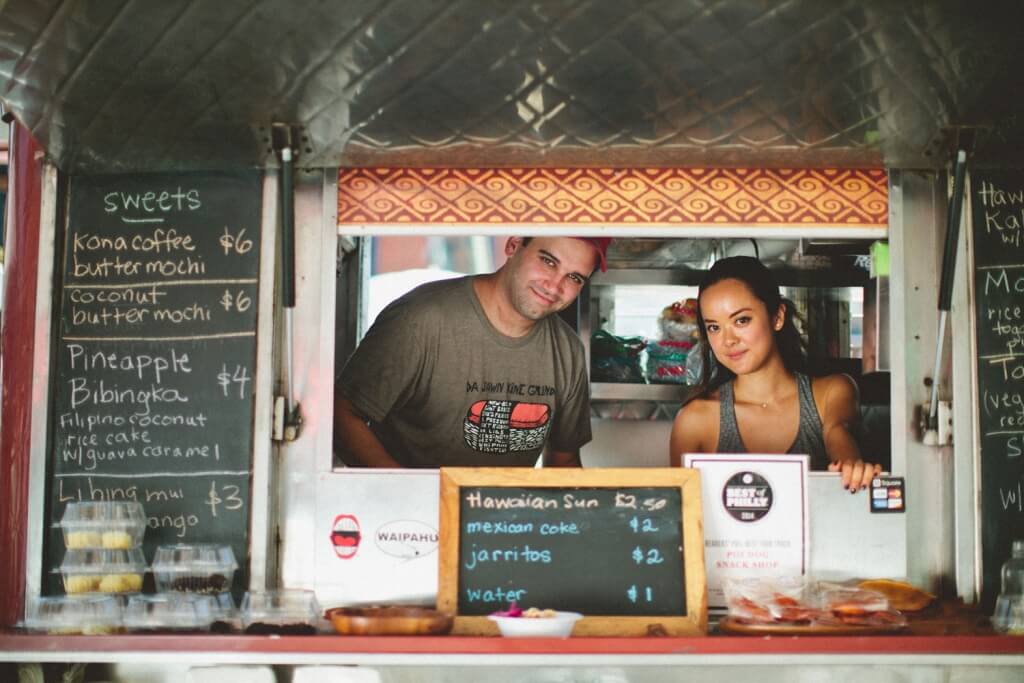 What made you want to bring Hawaiian street food to Philadelphia?
I'm from Hawaii, and given that I also grew up in Hong Kong and now have spent much of my adulthood in New York City and Philly, I've passed most of my life being perpetually homesick. Homesickness, for me, manifests itself in craving kalua pig, spam musubi, poke, andagi – all the wonderful things I miss from my childhood. There was nothing that could mitigate my cravings in Philadelphia, and after I met my partner Chris (and got him thoroughly immersed in Hawaii's food culture, to the point where he longed for the same foods I did) it eventually occurred to us that we could be the ones to serve Hawaiian food here.
What are some of the dishes you serve? 
Spam musubi, of course! Also ahi poke bowls, andagi, plate lunches. On the food truck, we emphasise handheld items since we vend at farmers' markets, beer festivals, night markets and street fairs from March to November, so a lot of musubi. We'll also go non-traditional, like we serve Kalua Pork Tacos – smoky Hawaiian-style pulled pork with pineapple salsa on blue corn tortillas.
Is it tough to source authentic ingredients?
Yes – my dad mails me Hawaiian teas, salts, seasonings and seaweed from Hawaii, and we'll also go there throughout the year to fill up really large suitcases. We only use Hawaiian salt and Hawaiian seaweed for our poke bowls, and we can't get them here at all. 
What, if anything, makes your street food different to what's served in Hawaii? 
A lot of it is pretty authentic and a lot of it is not. With many dishes, we'll take some extra steps; for instance, the Poi Dog way is to be rather fanatical about how vegetables and fruits are cut, even when it comes to casual, humble food.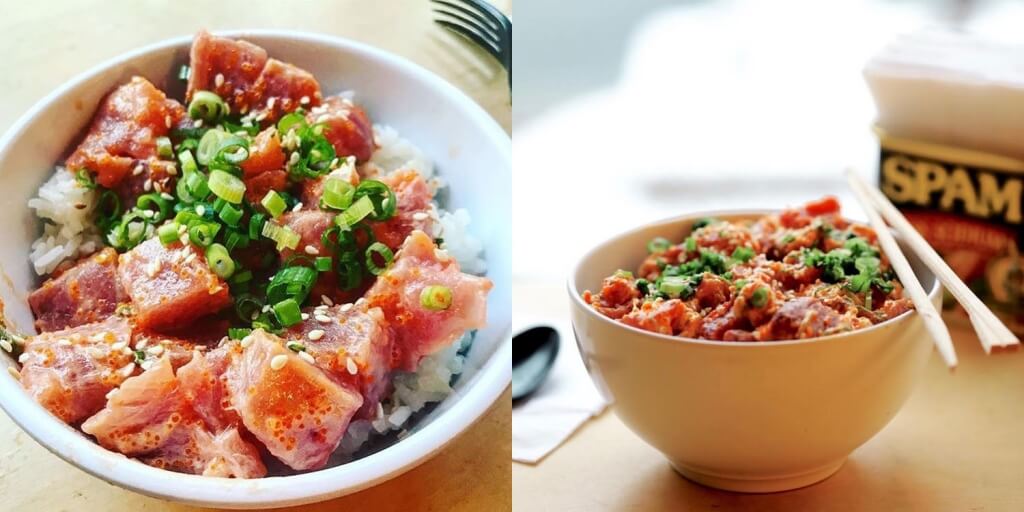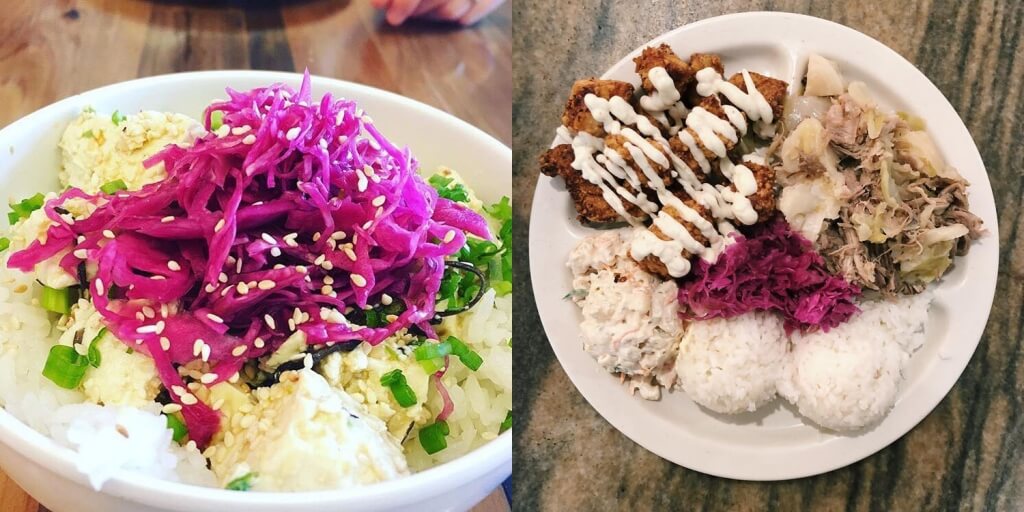 Our lomi lomi salmon requires a few extra steps than the stuff you'd get in a supermarket in Hawaii or prepared for one of my family's barbecues: we'll take wild salmon, rub it with Hawaiian sea salt and wrap it in kombu, before dicing it very fine and mixing it with tomatoes and onions. Our Mochi Nori Fried Chicken, which is a riff on the classic Japanese-inflected Mochiko Chicken found all throughout the islands, also has furikake in its batter, and we also make a togarashi-yuzu mayo and pickle red cabbage to go with it.
What has the customer response to your food been? 
It's been really wonderful. We ran the truck for four years (it's still running, but now we have a restaurant to run, too) and with just that, we became a mobile gathering place for other homesick Hawaii people. 
Hawaii is pretty close-knit – it feels like everyone knows everyone. That was extremely apparent when, after feeling rather isolated in Philly (I thought I was the only Hawaii person), once we started selling spam musubi, all these Hawaii people came out of the woodwork and found us. Some of our first customers were people I had gone to middle school with and hadn't seen until I opened a food truck almost 5,000 miles away from where we went to middle school – that's pretty surprising! But we don't just serve homesick Hawaii people. Anyone who honeymooned or vacationed in Hawaii and lives in the area seems to have passed through our doors, and we really feel surrounded by a supportive community.
Judy Joo of Jinjuu in London, England
Seeing a Korean cuisine-sized gap in the London dining scene, Korean-American TV presenter and celebrity chef Judy Joo opened Jinjuu in Soho in early 2015. Here, Londoners can sample the best of contemporary Korean street food and casual fare, from kimchi fries to Korean Fried Chicken.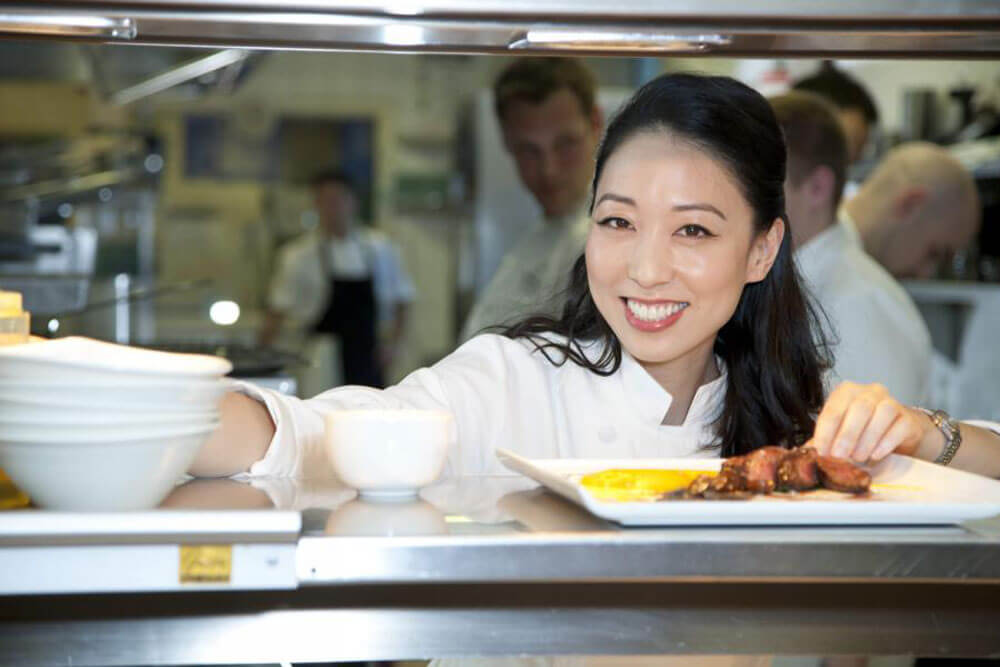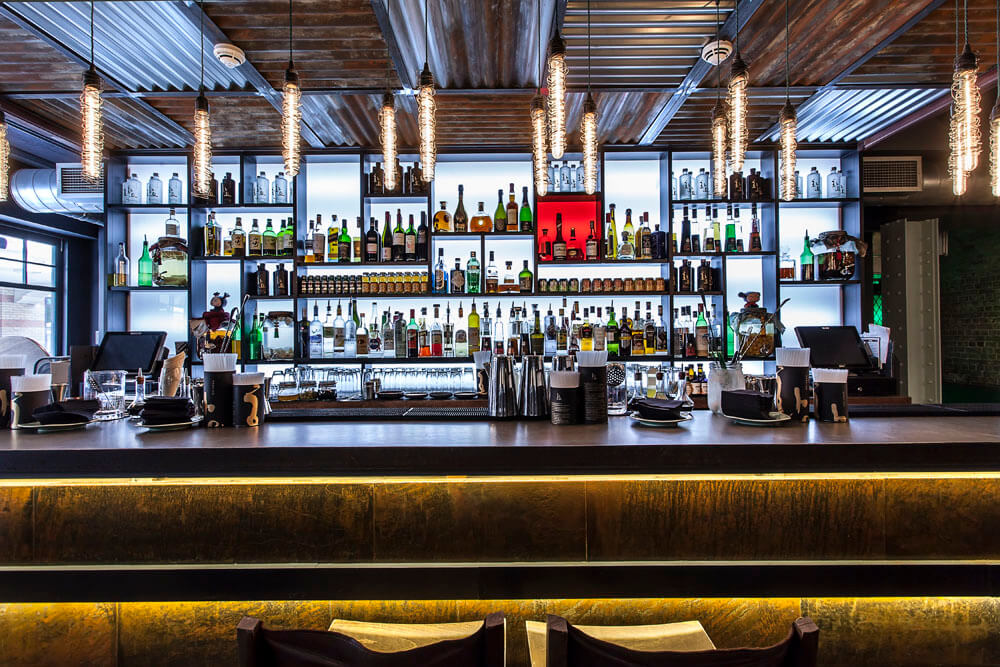 What are some of the dishes you serve? 
Andrew Hales, my Executive Chef, and I develop all of the recipes in-house for the entire menu. Some of them are based on traditional items, and we tweak them to give them our own "Jinjuu" twist. We change the menu often, but some of the dishes include Snickers Hotteok (a flat "donut", very traditional street food snack, but we serve ours as a plated dessert with all of the great flavours of Snickers: salted peanuts, chocolate, caramel), and Mini K-town Tacos (mini Korean-style tacos, which are Ko-Mex cuisine). We also have some skewers, sliders and dumplings; one of my favourites is a golden fried Philly cheesesteak dumpling. 
Our signature dish is Korean Fried Chicken, which is not really a street food, but more of a bar snack. In the past we have had kimbap (rice rolls), bindaeduk (bean pancakes) and various offerings on sticks! One of our best-sellers is something we call a "saewoo pop", which is a shrimp cake, lightly breaded and delicately fried to a golden brown, served on a skewer.
Is Korean street food available elsewhere in London?
Korean restaurants have been popping up, as the cuisine is quite trendy now. It is hard to source authentic ingredients here – even though the food is getting more popular, there still isn't a huge demand. So there really is only one supplier for the whole of London. And if they run out of something… we really don't have an alternative.
How authentic is your street food to the food served in Korea? 
I don't know if you could really call Korean street food authentic, as it is always changing and the scene is vibrantly dynamic. The modern is mixed with the traditional in Seoul, and everyone is adding their own twists and turns to it. I have had everything from "poo bread" to "tornado potatoes" or classic rice rolls and fish cakes. Korea is always looking for the next new thing, and the food scene is no exception. The street food items on Jinjuu's menu are modern.
Has anything surprised you about bringing this food to London?
It has been an education. When we first opened, all of the top food critics were comparing us (and still do) to Thai restaurants by name, and compared our food directly to Thai dishes. That was completely surprising, I have to say. But the customers are loving their first tastes of Korean cuisine, and it continues to be on-trend. Kimchi in particular is quite popular, and our kimchi Bloody Mary has become rather famous.  
Nual-anong Falcioni of Daniel Thaiger Burger Truck in Bangkok, Thailand
Way ahead of the current gourmet burger wave, entrepreneur Nual-anong Falcioni drove a big red truck right onto the Bangkok food scene. Today, her truck and her burgers are legend among the city's meat-lovers – word is that they sell out every night, so track down the truck early to get a taste.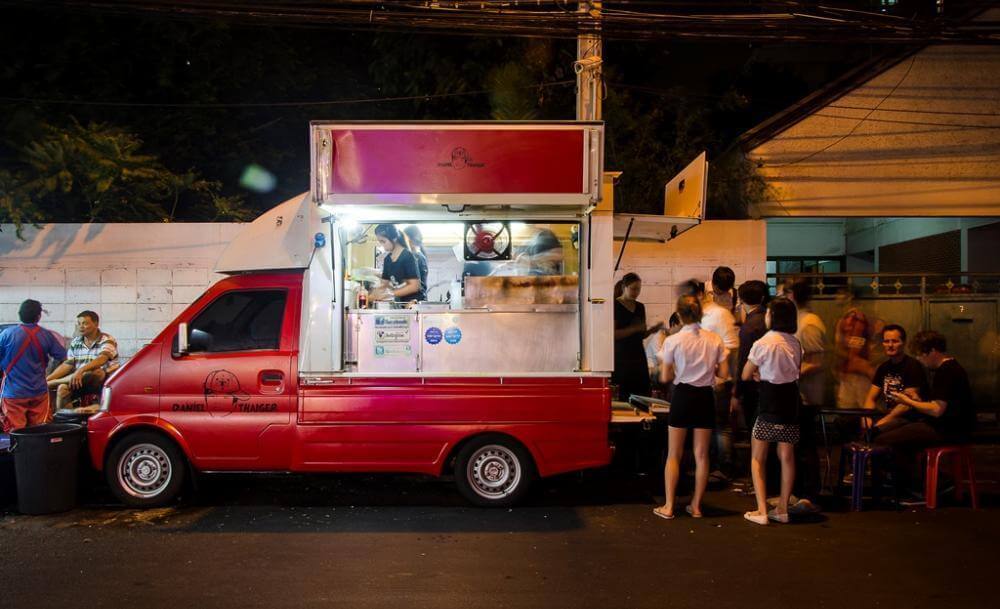 What made you want to make burgers in Thailand?
Living in the US for nine years. If I were still there, I would be [making] Thai food, but back in 2013, there weren't many gourmet burger places in Thailand – Thai people only knew McDonald's or Burger King, if anything.
What are some of the dishes you serve?
We have basic cheese and bacon burgers, a classic "Thaiger" burger, a BBQ-style Cowboy burger and a "sumo" teriyaki burger. We serve very simple gourmet burgers that are good quality, easy and delicious.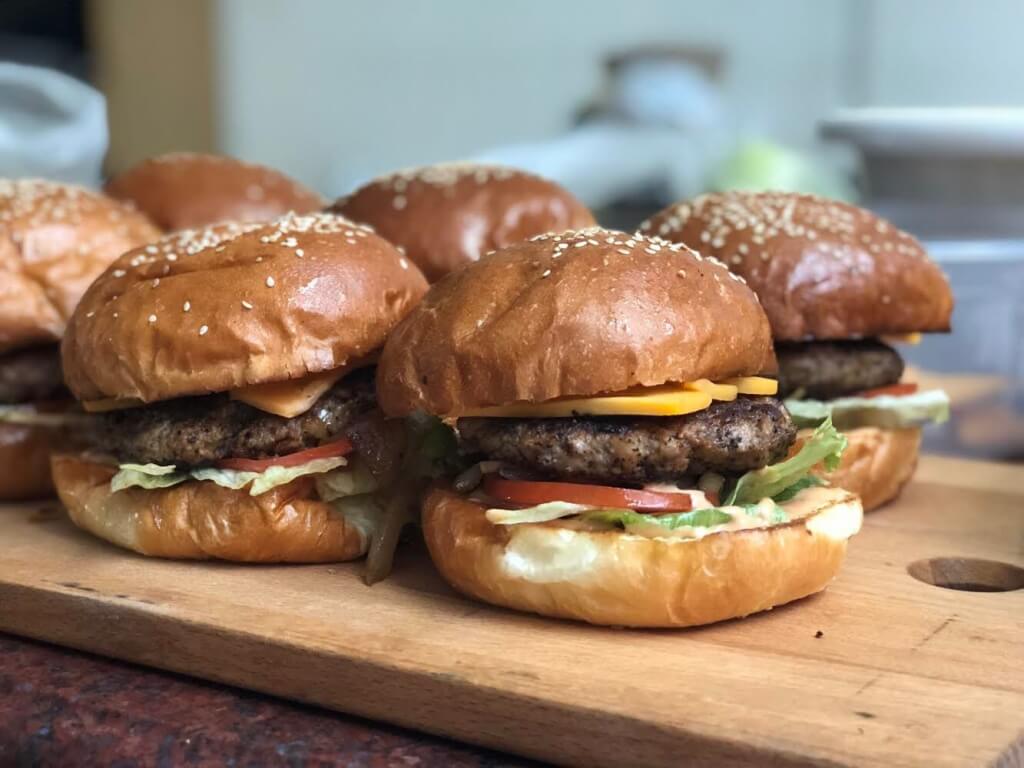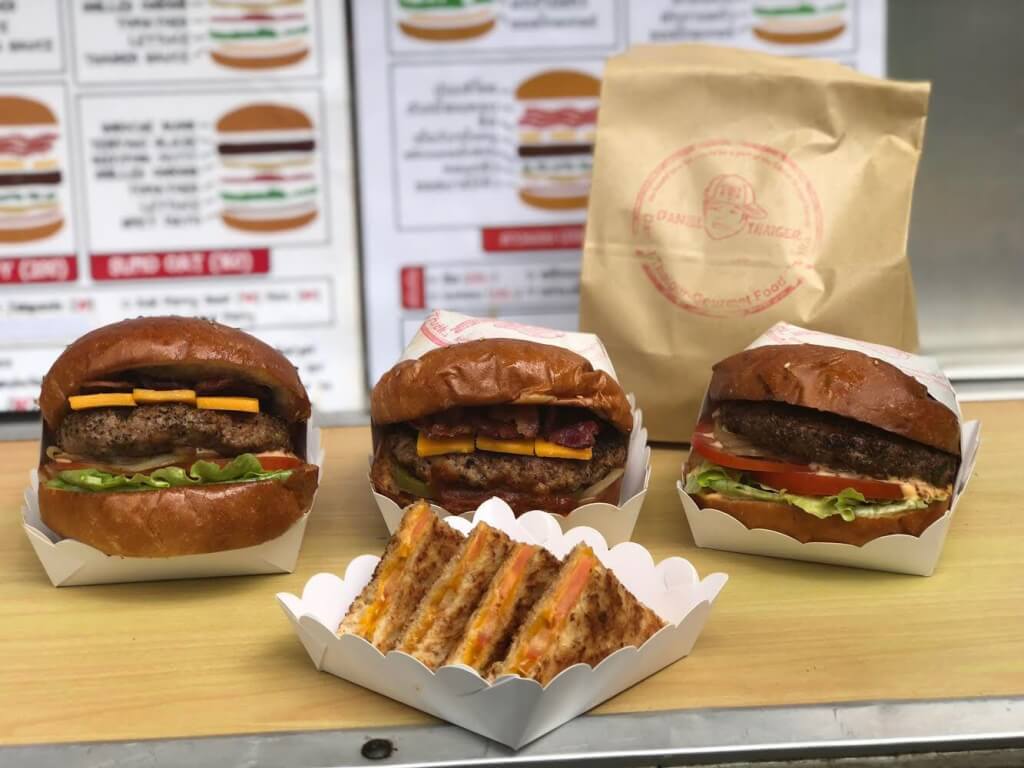 How do your burgers compare to burgers one might find in the US?
We use only very fine American ingredients: gourmet, premium and high quality, so that makes us unique [as well as] the way we wrap and how we serve. We are the first and only burger truck in Bangkok, and you can customise how well you want your beef cooked, from rare to well done. We guarantee to customers our quality and non-frozen products, not many can do that.