';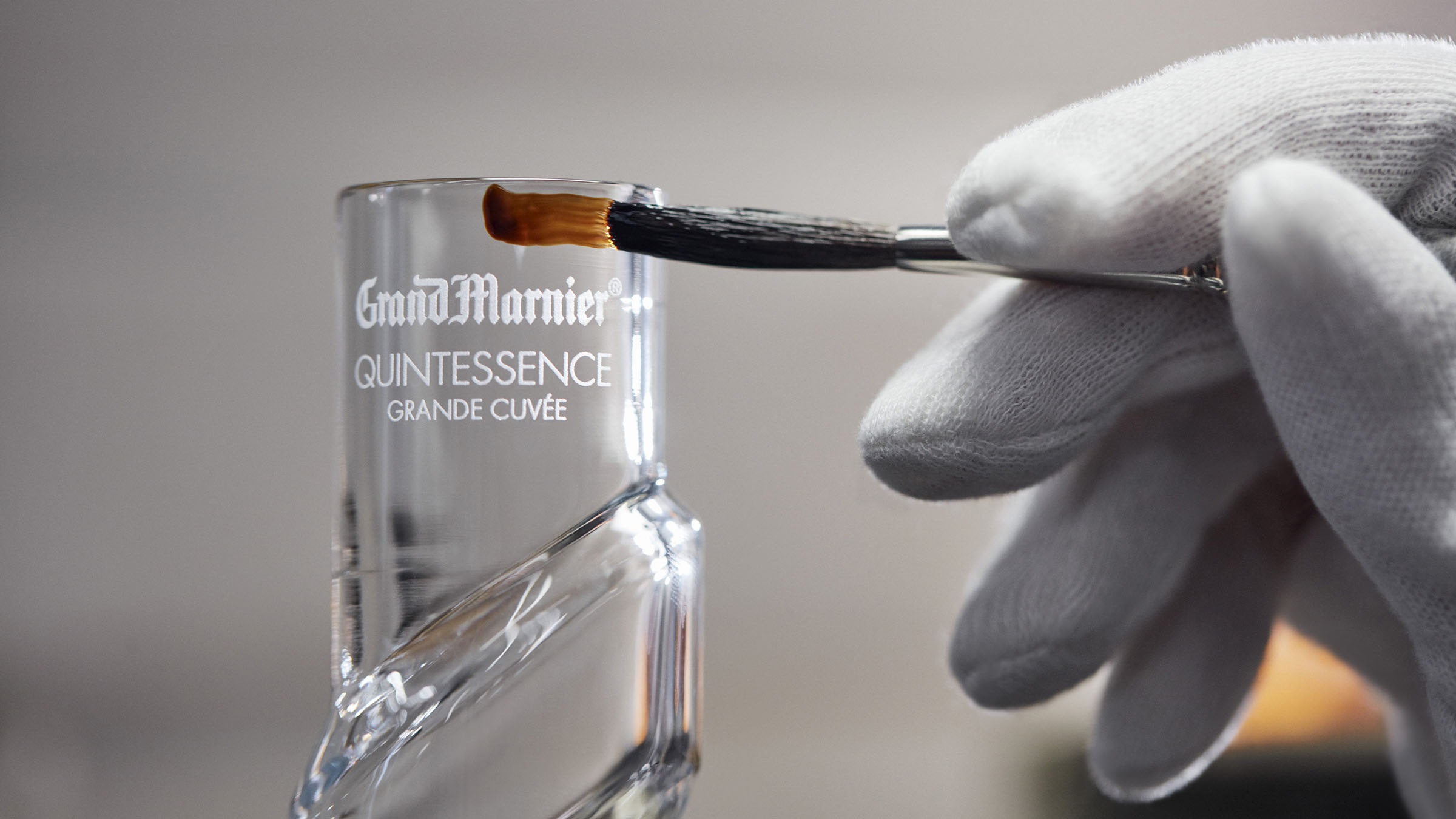 Exuding class and representing the height of craftsmanship since its foundation in 1880, Grand Marnier is the epitome of complex liqueurs. Now, the qualities that Louis-Alexandre Marnier Lapostolle instilled when blending bitter aromatic orange Citrus bigaradia with refined French cognac are treasured and honoured in a pair of new, rare Grand Cuvées from the Maison: Quintessence and Révélation.
Encased in sublime Baccarat crystal, Quintessence lives up to its name, embodying the highest expressions of cognacs. It is the creation of Historic Master Blender Patrick Raguenaud, who selected the rarest and oldest hors d'âge cognacs from Grande Champagne in Paradis, the personal reserves of the Marnier Lapostolle family cellar. Adding the finest bigaradier orange peels and slowly double-distilling produces an intense cognac, rich and smooth, with apricot and walnut accents complementing a dark vanilla base. As Raguenaud says: "When you blend for Quintessence, you blend a heritage."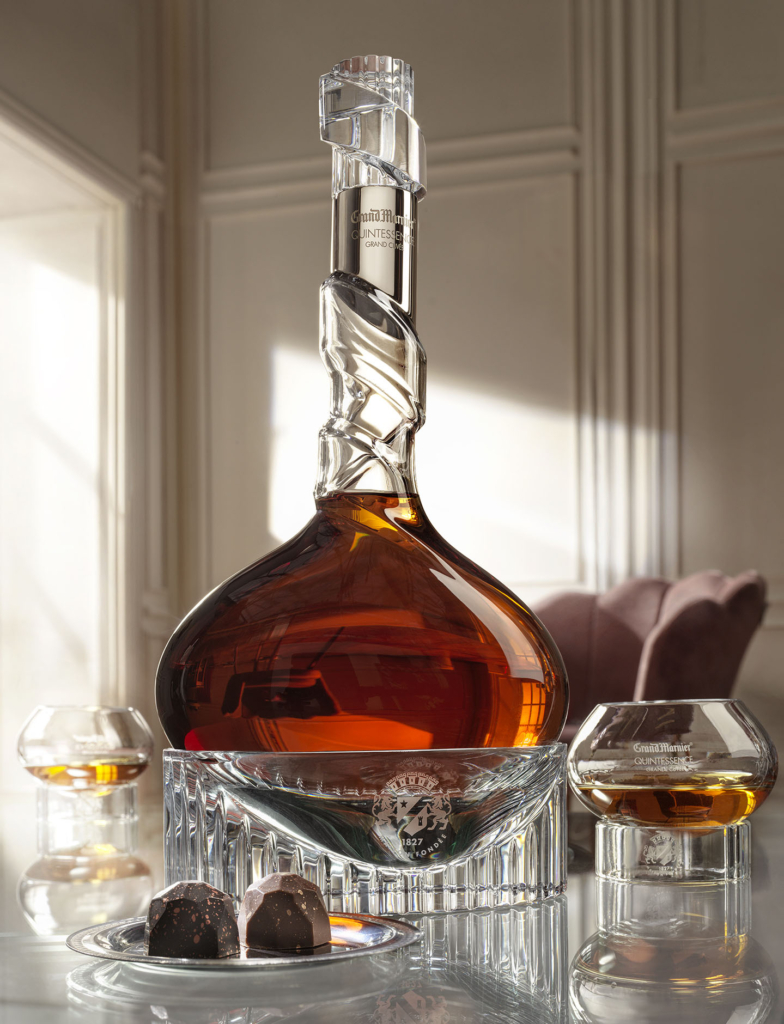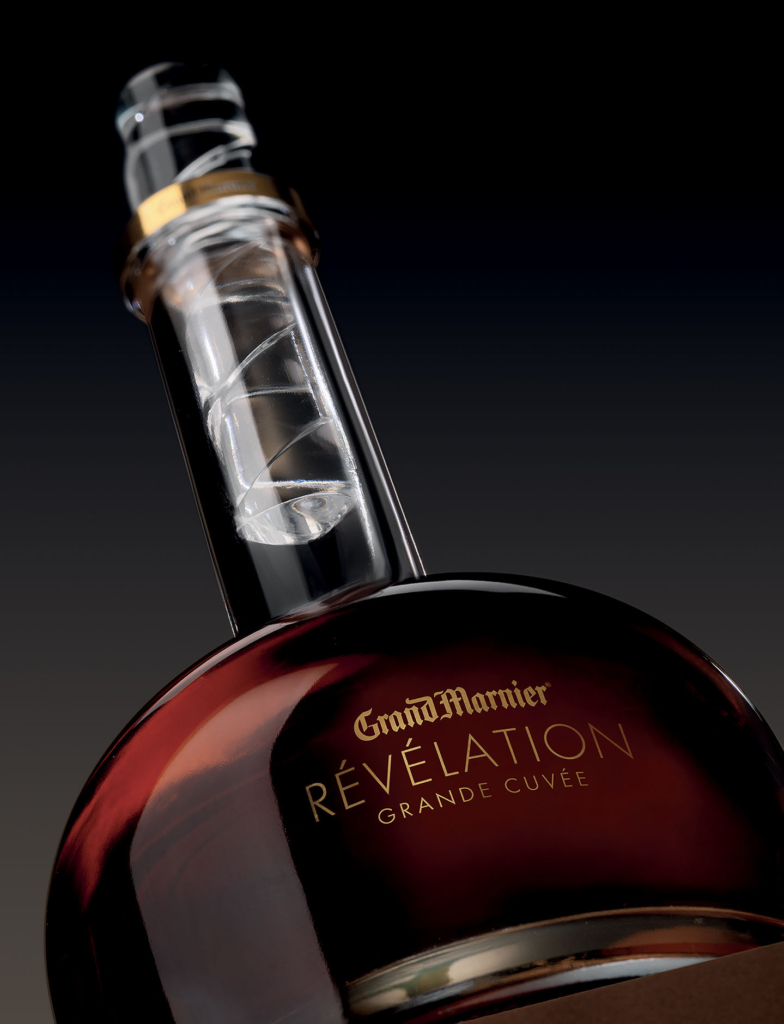 For Révélation, a subtle twist has been introduced to the recipe. Produced exclusively from XXO cognacs from the distinguished Grande Champagne cru, which are perfectly aged at the prestigious Chateau Grand Marnier in Bourg-Charente, only a dash of bigaradier essence is added to the cognac – which rests for several months in oak tanks, ensuring the primary flavours are heightened as the sweetness is curbed. Earthy vanilla, fresh floral essences and warming almond come to the fore, but its long aftertaste reveals more complex notes. As French perfumer Marie Le Febvre explains, it is an experience that goes beyond taste. "Grand Marnier is a spirit," she says, "but it's intricately built as a fragrance. It follows the classical construction of perfume."
Both Quintessence and Révélation – which will be available in extremely limited numbers – demonstrate how the most complex flavours can be derived from the seemingly simplest combinations: cognac, orange essence, wood and time. A statement as true now as it was in 1880.
Find out more about these and other exquisite liqueurs from Grand Marnier at GrandMarnier.com.
Enjoy responsibly.