';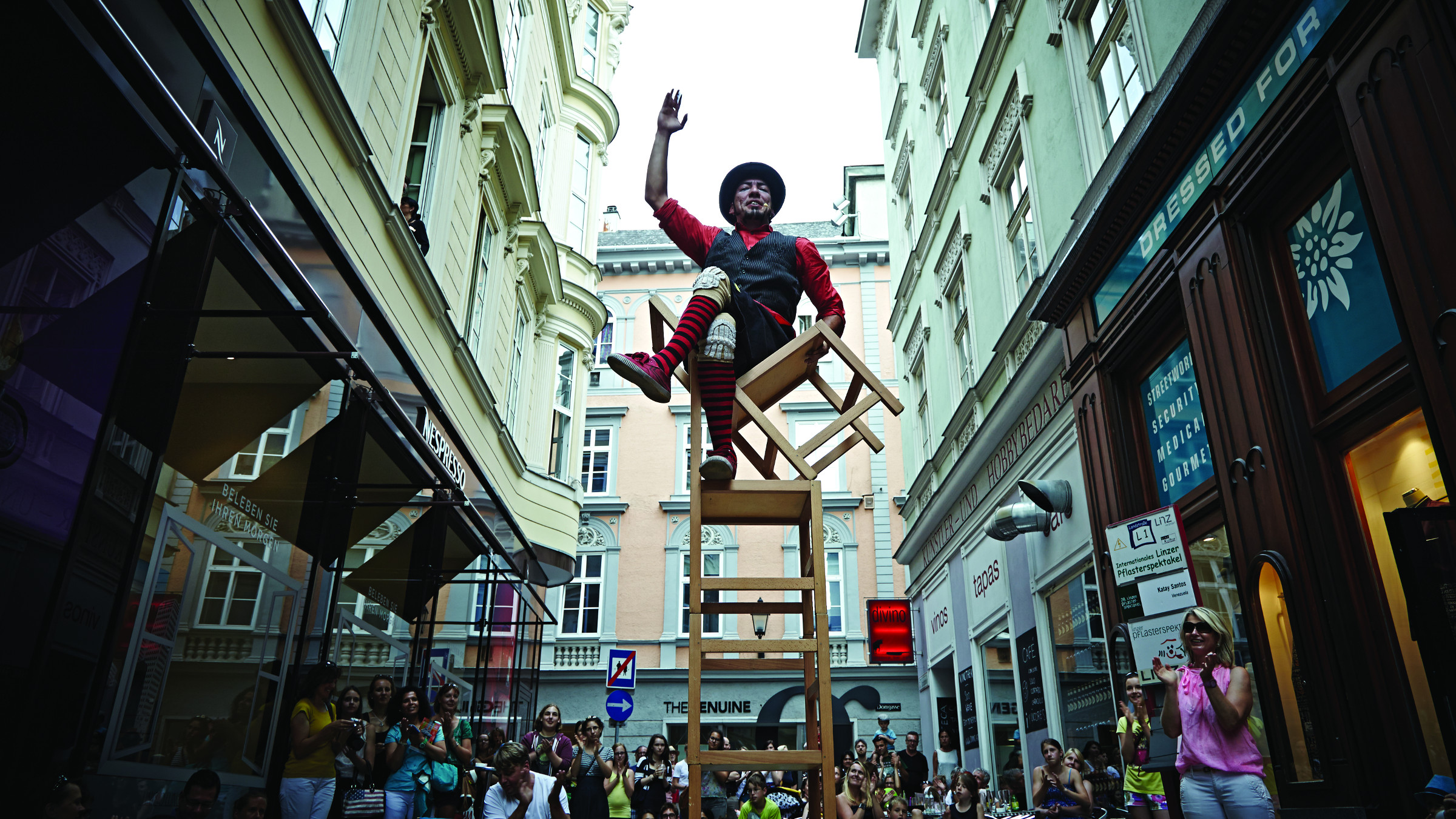 ;
What
True to the festival's name, which translates as 'pavement spectacle', the cobble-stoned, paved and tarred streets, lanes, squares and courtyards of the Upper Austrian capital form the many stages where most of the action takes place. 100 artists and groups from over 40 countries turn the entire city centre into a maze of performance spaces, with something to discover around every corner.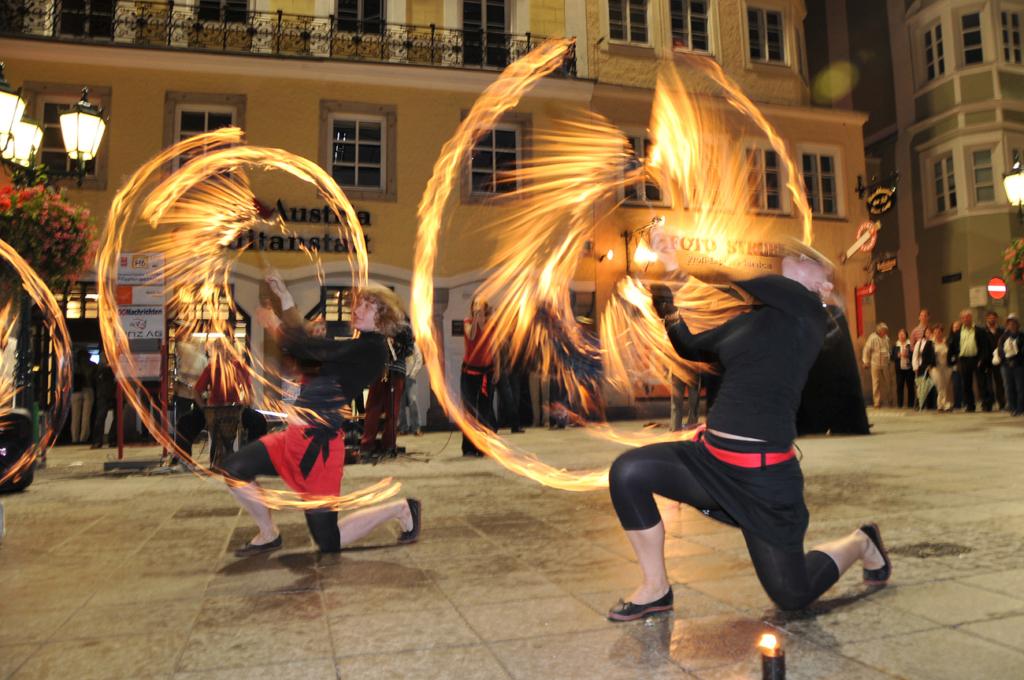 The curated programme is designed to present the very best of performative street art without robbing it of its immediate, interactive and intimate setting.
Who
All artists have to apply for a spot in the festival programme, and competition is tough. This year, more than 600 acts had to compete for a mere 100 slots. However, the application process is probably where the similarities to a "normal" arts festival end. Rather than plucking acts from the pavement to place them on a stage, Pflasterspektakel leaves them in their accustomed performance mode – at eye level with the audience – which makes for a more authentic (and exciting) experience.
Equally authentic: the plea for "hat money": the artists are invited and hosted, but not paid, by the festival, so visitors are encouraged to bring loose change and vote with their coins. The central info point even offers an exchange service for those who come ill-prepared with large notes.
How
Don't fancy standing all day? The well-organised festival makes it easy to plan an itinerary (simply grab the updated schedule each morning) and bring your own seating (collapsible lightweight "pavement stools" are for sale on site). Simply be there a few minutes before each act is set to begin and – presto – front row seats! In some festival locations, a limited number of (free) ticketed events throughout the day provide seating, while so-called Kaleidoscope Nights condense the highlights of each day's performances into a variety show, which takes place in the "spectacle tent".
[vc_html_gallery interval="5″ images="8533,8537,8559″]
Finally, if the weather shows a disregard for the performing arts and heavy rain threatens to wash away the spectacle, it can be moved to indoor locations as a last resort.
Of course, the ideal scenario is a dry weekend that will see clowns and samba ensembles parading through the medieval alleys, tightrope walkers hovering above the crowds on the central square, and fire-breathers lighting up the parish church at night, bringing the streets of Linz to life with all manner of performances.
And Then
If you think that, once the performers have moved on, Linz turns into just another sleepy town on the Danube, think again.
The third-largest city in Austria is part of UNESCO's network of Creative Cities (as "City of Media Arts") and was a European capital of culture in 2009. Its museums, galleries, concert halls and theatres, as well as the groundbreaking and innovative Ars Electronica Centre, will have you pounding its pavements in search of spectacular cultural sights for days.
Visit pflasterspektakel.at
Article by Fiona Brutscher
You spot a street performer, do you