';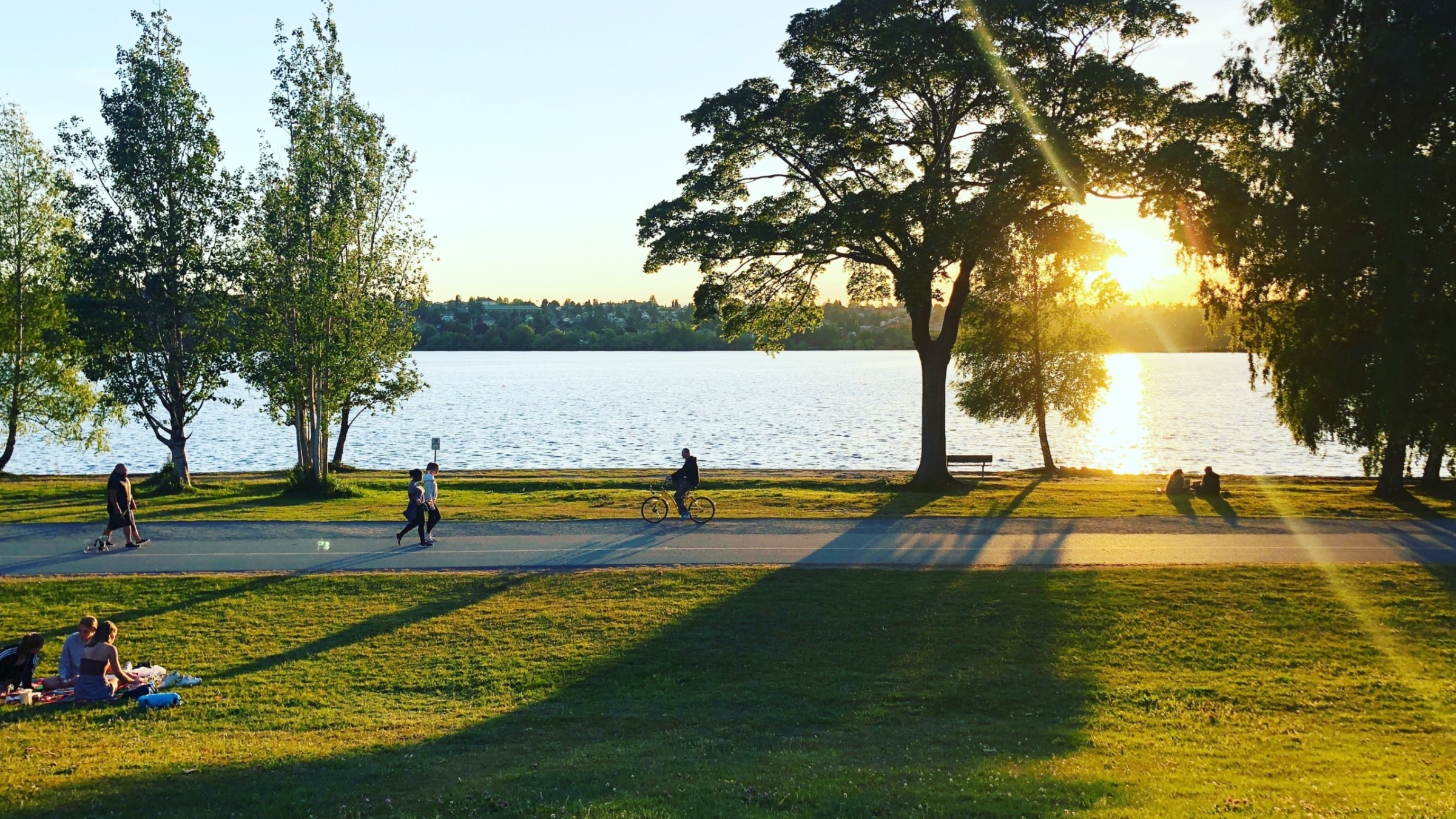 ;
As restrictions ease and things slowly return to normal, here are some ways to get out of the house, catch some fresh air, get some exercise and enjoy the outdoors while still respecting social distancing rules – even in the city!
Go On A Treasure Hunt 
It can be hard to motivate yourself – never mind any little ones living under your roof – to go outside when there is, in fact, nowhere to go. When social occasions, cultural institutions and even playgrounds are all off limits, you'll simply have to fabricate the goal, destination and purpose of your outing. Luckily, the world is full of undiscovered treasures – you just have to know where to find them. Geocaching is the perfect hobby to take up right now, combining the thrill of a virtual treasure hunt, guided by GPS coordinates through an app, with the real-life excitement of finding the "cache". There's probably one near you right now, so get hunting or add one for others to find.
For a more low-tech alternative that connects you with friends or family, ask someone to set up a scavenger hunt for you and yours. The clues, locations and the final reward they leave for you to find could be memories, objects and places of personal significance, making you feel closer to others without personal contact.
Go Sightseeing
Seeing your own town through the eyes of a tourist is something many people talk about wanting to do, but most never quite get around to. Look up your home on online travel platforms like Tripadvisor or a street art tracking app, browse niche recommendation sites like Atlas Obscura, or filter for the most popular geotags in your area on social media. Some sites and attractions will be inaccessible right now, but others may open up a view on your hometown that you never would have discovered otherwise.
Walk The (Slack) Line
Any activity that packs the maximum physical challenge into a minimum of square footage is pretty high up on our current to-do list. Obviously, there's the likes of yoga, pilates and weightlifting, but why not try something that feels more like an adventure than a workout? Urban climbing, buildering and slacklining can all be done in a small outdoor space with minimal equipment. Urban climbing can be as simple as climbing a tree (remember that?) and as daring as scaling the side of a building (aka buildering).
Obviously, we are not suggesting you shimmy up the side of a skyscraper, but if you have some climbing or bouldering experience, try applying it to a low urban structure like a car park wall, or devise a route from, say, the ground floor window sill, along the garden wall to the shed. For a slightly less daring adventure, order a slackline online and find your balance (inside and out) between two trees or lamp posts.
Meet The (Non-Human) Locals
International travel is more or less cancelled, and many local entertainment options are off-limits, so take a closer look at the world waiting to be discovered right on your doorstep. Read up on the local flora and fauna, especially seasonal varieties to watch out for, and download an app that will help you identify them. Then go on a nature walk (yes, it can absolutely be urban nature) and find the plants and animals living all around you. As the seasons progress, you will continually find new things to discover, so even the same old walk "around the block" won't get boring.
Grow Your Own 
Another way for nature lovers both large and little to unleash their inner botanist is to start growing your own herbs and vegetables. Think you don't have a green thumb? In reality, you probably never had the time to look after the plants in your care properly, so give it another shot! Don't have enough space? Even the tiniest home can benefit from a few windowsill herbs. For a fun money-saver science project, look up how to grow vegetables from scraps – and marvel as the offcuts of your dinner come to new life on your kitchen counter. Feeling more ambitious, but don't have a garden or balcony for large-scale vegetable farming? Now may be the time to sign up for an allotment. If all that seems like too much effort, but you still like the idea of planting something and watching it grow, get into seed-bombing.
Paint The Town Red (Or Any Other Colour)
Even when the museums are closed, art is everywhere – you just need to know where to look for it. Or you can create it yourself. Rock painting galleries have been springing up in neighbourhoods, encouraging residents to add their own, sending a colourful message of hope, cheer and creativity. Chalk painting is no longer just popular with kids, it's becoming a great way for adults to communicate with each other, send greetings to friends in lockdown or even just put a smile on neighbours' faces. If you don't have coloured chalk or chalk paints at home, you'll find simple tutorials for making your own out of basic household ingredients online.
Car Park Sports Court
"I wish my town had more concrete parking lots," said no one ever. Until now. Is there a large shop, factory, public pool or school near you? Where some will see a vacant parking lot, wasting space next to the unused facility, we see a tennis or basketball court, bowling alley or skate park waiting to happen. With many sports grounds temporarily closed, car parks are a great alternative and less likely to be overcrowded than the local park. If it's legal (do check before heading out), they may as well be put to good use.