';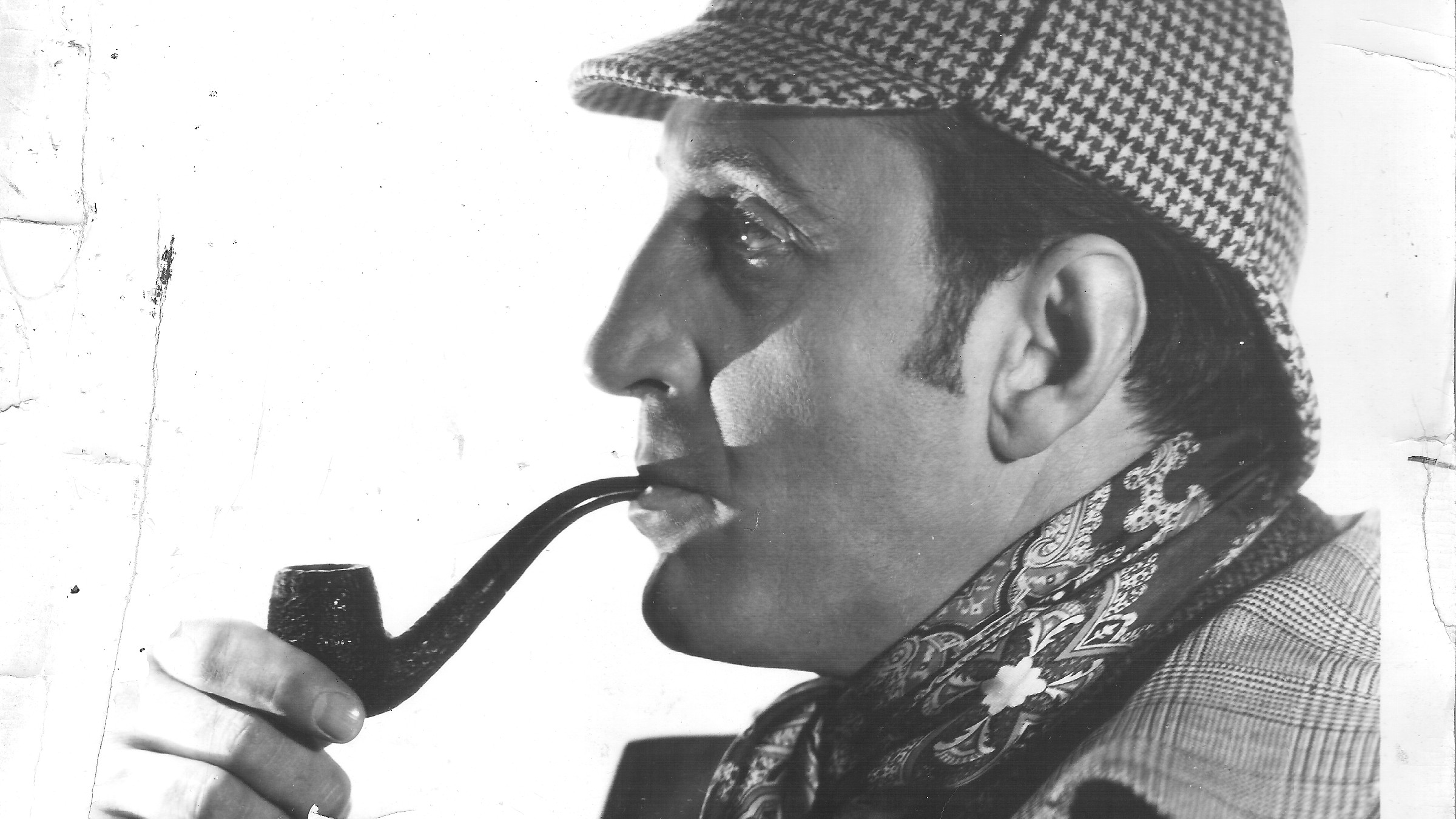 ;
Sherlock Holmes is one of the most fascinating characters that ever populated the realm of fiction. The consulting detective, his chronicler Dr Watson, Mycroft Holmes, Professor Moriarty, Inspector Lestrade and Irene Adler have all been protagonists of many a cinematic adventure. And not just that: there have been countless theatre and radio adaptations as well as ballets, music comedies, animated series – even an Alvin and the Chipmunks episode. As noted by author Alan Barnes in his book 'Sherlock Holmes on screen', the detective "has appeared on screen more times than any other fictional character", a fact duly reported by the Guinness World Records, which lists Holmes as the 'Most Portrayed Literary Human Character'.
It has been 116 years since the first time Holmes appeared on stage. William Gillette and Conan Doyle's play, simply titled Sherlock Holmes, premiered in October 1899 in Buffalo, New York.
Since then, over 250 films and TV series have been realised around the sleuth, sometimes closely following Conan Doyle's plots, other times along original storylines. All of them had to solve one common dilemma: how to translate the immortal literary character into his flesh and blood version.
We had a look at Holmes's most celebrated film and TV adaptations to take you as far as possible from his last bow.
Film
1939-1946 Film Series with Basil Rathbone and Nigel Bruce
Protagonist of 14 movies portraying the detective realised between 1939 and 1946 by 20 Century Fox and Universal Studios, Basil Rathbone has for a long time been considered "the" Sherlock Holmes. The "sharp and piercing" eyes, the "hawk-like" nose, the chin with the right "prominence and squareness which mark the man of determination" – Rathbone is perfectly in line with Conan Doyle's description. His gentleman attitude, balanced character, strength and omniscience make him the reference point of the stories, aside Nigel Bruce as an older, clumsier, "incorrigible bungler" of a Watson. 8 of the 14 movies are based on Conan Doyle's stories; 6 on original storylines and one, The Adventures of Sherlock Holmes, is loosely based on the 1899 Gillette/Conan Doyle play. amazon.com
'The Private Life of Sherlock Holmes' (1970)
The 1970 Billy Wilder movie represents a case of its own. Sir Robert Stephens in his warm, kind-hearted, chivalrous Holmes is perhaps a rather romanticised version compared to Conan Doyle's. His investigation was only partially successful, and the plot not as intricate as expected from one of his cases. Yet, all is forgiven in the face of this intimate, human, entertaining look at Holmes, a refreshing take on the famous detective. The tongue-in-cheek touches and subtle references are treats for real fans, and Stephens's performance is simply fascinating, as is Christopher Lee's impersonation of a clever, cold Mycroft. Wilder's movie, as reported by Sherlock co-creator Mark Gatiss, has been a major inspiration for the BBC production, with tributes found throughout the series. Excellent sets and a captivating score complete what can justly be defined as a pearl in the vast filmography dedicated to the consulting detective. amazon.com
'Sherlock Holmes' (2009) and 'Sherlock Holmes: A Game of Shadows' (2011)
Robert Downey Jr and Jude Law appear as rather unconventional Holmes and Watson in the two steampunk-flavoured Hollywood movies Sherlock Holmes and its sequel Sherlock Holmes: A Game of Shadows, which gave the public a very action-oriented version of the consulting detective and his friend. While undoubtedly far from the original Conan Doyle, Guy Ritchie's movies are nevertheless entertaining, funny, and characterised by intriguing plots, while Downey's charisma holds the viewer's attention and Law is a soothing Watson. Besides grossing over half a billion dollars each, the first of the two movies won a Golden Globe and received two Oscar nominations. amazon.com
'Mr. Holmes' (2015)
A recent adaptation of Mitch Cullin's 2005 novel A Slight Trick of the Mind, the film Mr. Holmes portrays a 93-year-old version of the detective as he battles with failing memory in trying to remember details from past cases. An exceptional performance from Sir Ian McKellen is moving in its depiction of a human, fragile Holmes, able to reflect on his life and discover the limitations of his once-beloved logic. And while the character is dramatically far from what he himself calls "Watson's misconceptions", it is ultimately comforting to watch the famous "Babbage calculating machine" as he decides to become one of us. amazon.com
TV
Sherlock Holmes – Granada Television Series (4 series)
For many, no one comes to mind as vividly in his role as Holmes as Jeremy Brett. The British actor starred in four series of Granada Television's Sherlock Holmes, filmed between 1984 and 1994, first alongside David Burke (who left to join the Royal Shakespeare Company) and subsequently with Edward Hardwicke as Dr Watson. Brett was reportedly obsessed by his role, cross-checking every detail from the scripts with Conan Doyle's writings, and giving life to many gestures and physical details of the consulting detective which became part of the character. The series, except for a couple of instances, follows the original Conan Doyle very closely, and is considered one of the most faithful screen adaptations ever created. amazon.com
'Sherlock' – BBC with Benedict Cumberbatch and Martin Freeman
One name: Benedict Cumberbatch. While some longtime fans surely cringed at that "I am Sherlocked", the multi-award winning BBC series has undeniably spurred a renewed wave of interest in Conan Doyle's work, and deservedly so. Cumberbatch's performance as the cold, fearless, calculating genius and Martin Freeman's as a warm, loving, reliable Watson are both vivid and convincing modern takes on the famous characters. So, too, is the performance of Andrew Scott as a mentally unstable 'Jim' Moriarty. And while Mycroft's role, expanded and humanised (as far as possible), might feel a little hostile at times, it surely succeeds in remaining as enigmatic and powerful as the original. Based on a mashup of elements from several of the original stories as well as later adaptations, the series also successfully incorporates obscure references to the canon – a true Sherlockian touch. amazon.co.uk
'Elementary' – CBS with Jonny Lee Miller and Lucy Liu
Unusually set in New York, Elementary is the latest series built around the sleuth, which has, like BBC's Sherlock, inspired a cult following with its own fanfiction and clubs. It also shares the same modern setting of its British counterpart. Jonny Lee Miller's Holmes is a recovering drug addict, shadowed by Lucy Liu's Watson as sober companion in post rehabilitation. As they collaborate with the NYPD in solving crimes, Watson embarks on her own personal quest in order to discover more about the man and his past, the reasons that lead him to drugs, rehab and ultimately to New York. The show, which received multiple awards and nominations, mainly follows an original storyline, with a few episodes loosely based on Conan Doyle's stories. amazon.com
Article by Guest Editor Livia Formisani
Thee are many impostors, but who is your most memorable Holmes?