';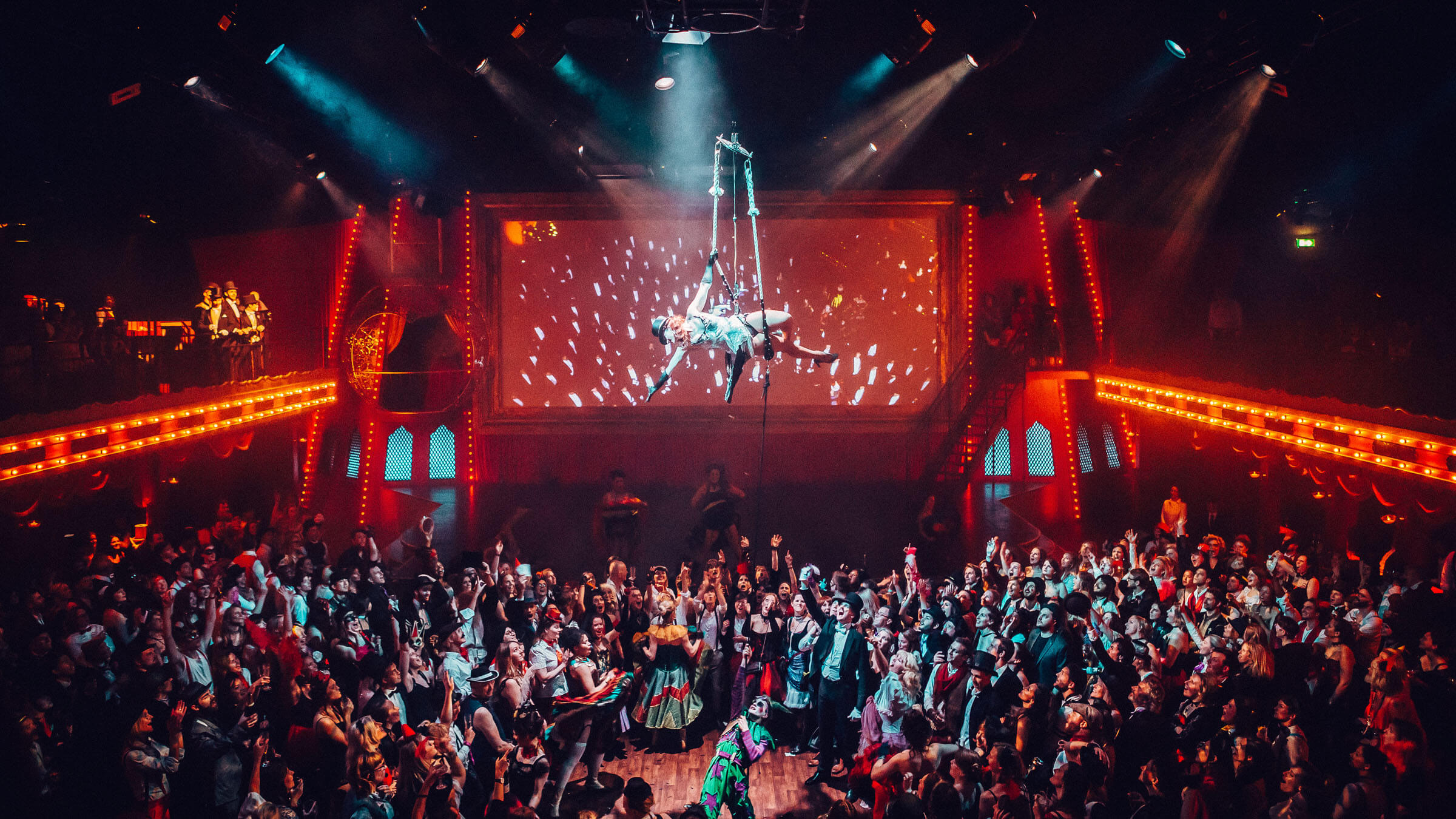 For the last decade, a revolution has taken form and taken over. Movie fans have been turning up to secret locations, with no idea of the film they're about to see. What awaits them is a cross between immersive theatre, masquerade and a trip to the movies. The revolution's name is Secret Cinema, an organisation that in ten years has gone from small, intimate screenings to yearly global events that rival any music festival.
The Beginning: A New Era Of Cinema
In the early 2000s, the monthly film festival Future Shorts emerged as an exciting new way to showcase film talent. In 2007, that evolved into Secret Cinema, an immersive experience that shows classic and cult films in secret locations. The screenings became so wildly popular that, eventually, the films were announced beforehand, leading to immensely beloved screenings of Back To The Future, The Empire Strikes Back and more in the UK and worldwide.
"I think any time you go to the cinema, you put yourself in the shoes of the main character, right?" posits Fabien Riggall, founder of Secret Cinema and the creative force behind its success. He argues that the concept has its roots in cinema's very origins. "Back at the beginning of cinema, the idea of it was always much more of a social event," he says. "It combined music, theatre, art – it was an extravaganza."
The Experience: Diving Into A Film's World
Secret Cinema have just enjoyed a stellar summer with their latest extravaganza, a production of Baz Luhrmann's Moulin Rouge!. Featuring music, spectacle and role playing, visitors step into a vivid recreation of the film's 1912 Paris setting, becoming part of the movie's world before enjoying the film in full costume, with fellow enthusiasts and performers. It's an overwhelming experience that envelops you in the film in a way that no other experience can.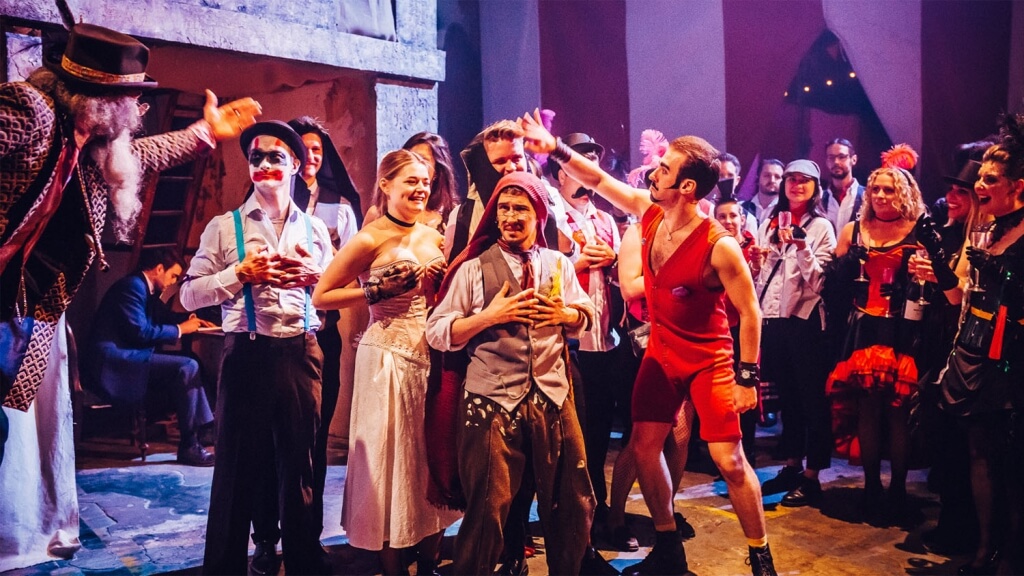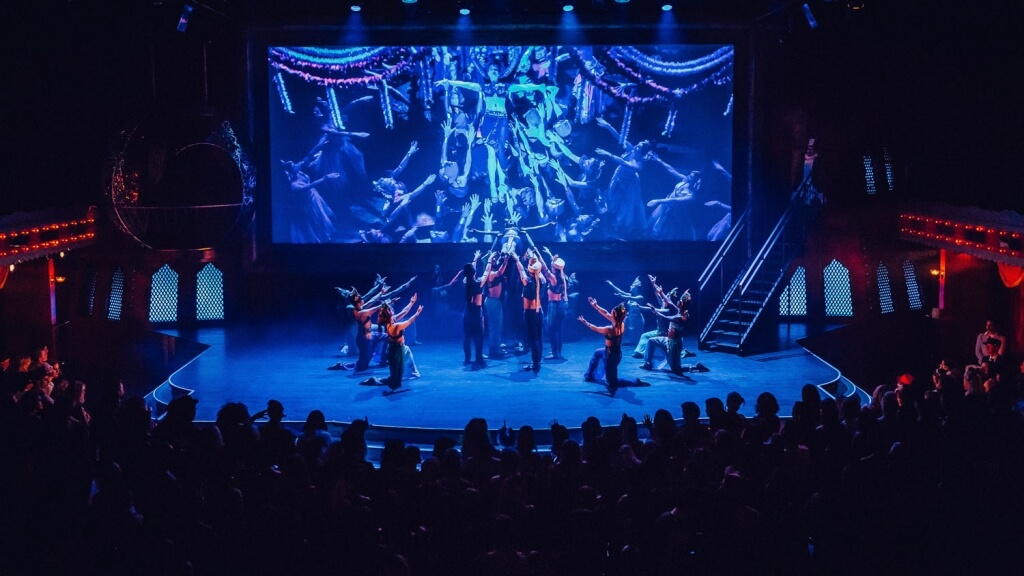 [Moulin Rouge!, Photos © Luke Dyson]
"We've always wanted to do a musical," Riggall explains. "We've done musicals before, but never one where we've expected the audience to sing along and be part of the chorus." He pauses for a second, before adding, "It felt emotionally correct for this year, to do something very joyful."
The Link: Film And Real-World Experiences
Secret Cinema has made reacting to events going on in the world – which is a way to link their productions to society at large – part of their ethos. Following Robin Williams' death in 2014, they held screenings of Dead Poet's Society with profits benefiting mental health charities. They have also organised screenings for Syrian refugees camped in Calais, and partnered with the charity Help Refugees for Moulin Rouge!.
"I think that, as an organisation that creates experiences and creates cultural events, you can't help but be inspired by the world around you," Riggall muses. "I think as Secret Cinema's grown, we wondered, 'What if these stories that we played out could do some good?' When we did The Shawshank Redemption, we worked with Amnesty International. We thought, 'How can we get our audience to think about what it's like to be in prison, and does prison even work?'
Obviously we have to work as an organisation and as a business, but I think most people put their corporate [responsibilities] before social responsibility until after they've become big, whereas we've done it from the beginning."
The Next Step: Creating Something New
As they became big, so too did the pressure to improve on each production. The record-breaking Back To The Future screenings took enthusiasts clad in '50s style back to a recreation of Hill Valley, establishing a brand that promised an experience that had to be seen to be believed. Moulin Rouge! is getting a similar reaction, which is something of a relief to its creator.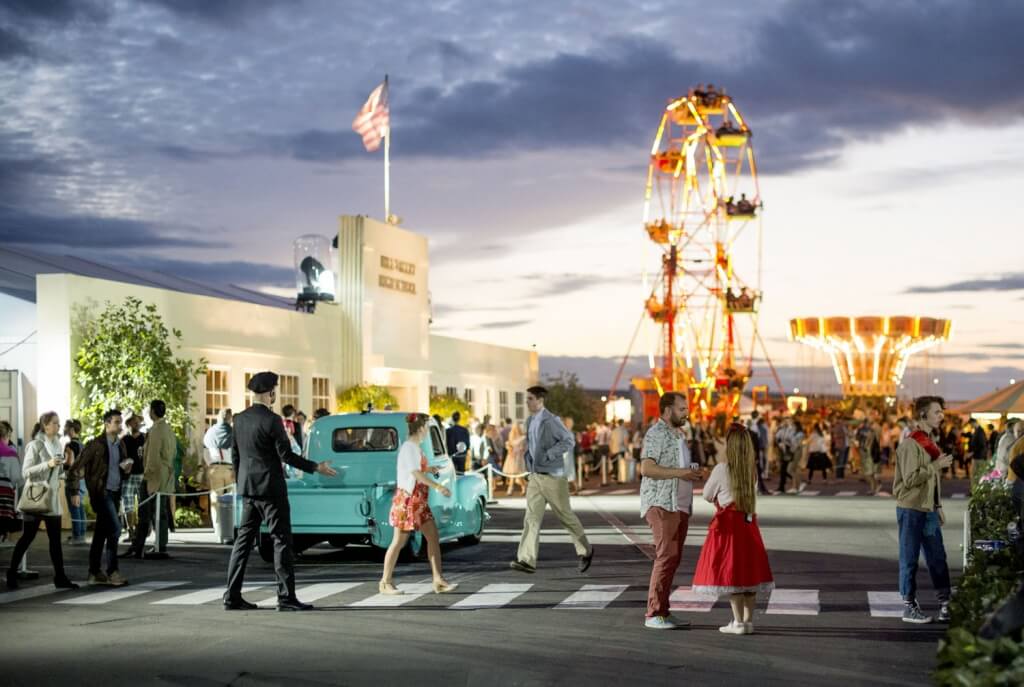 [Photo: Back to the Future]
"We're very ambitious" he says, enthusiastically. "We're growing and we're expanding into new cities. There's always a challenge when it comes to each production. I'm very much about how we can keep things secret, keep things surprising. The hard thing is that there's no real comparison, because we're really pushing this in a way that no one else is."
The next step for Riggall's company will be content creation. Announced at Cannes this year, Secret Cinema's new goal is to be part of the creative process, rather than reinventing classic works. "Secret Pictures is something that's developing either a partnership with distributors to release movies differently, or to start producing the films ourselves" he reveals. "To start making the films that become Secret Cinema, I think that's when things will really change. Once we start creating original films, where we start writing the audience into the script, I think it will start to get very interesting."
That move forward will also include musical performances. "It can work with albums, or films, or fashion collections," he enthuses. "Everything needs to progress and evolve."
Breaking the rules has become a habit for Secret Cinema, breathing new life into old classics and creating exciting new ways for films to find an audience. Rumours abound that Jurassic Park will be the company's next – and biggest – production, while Riggall himself has equally big ideas for new ventures outside the film industry.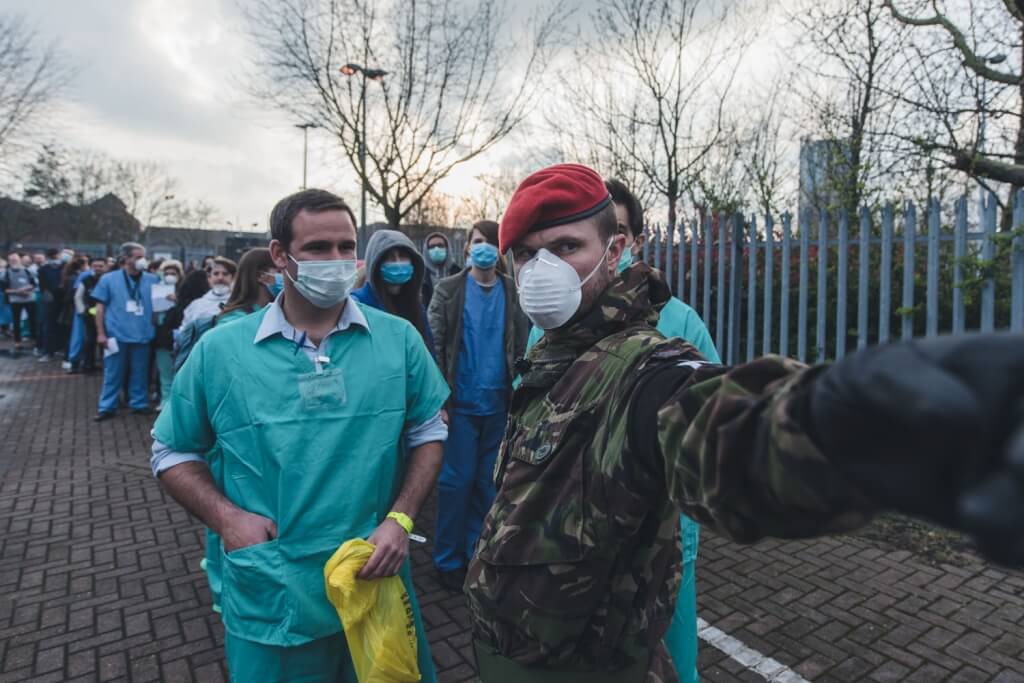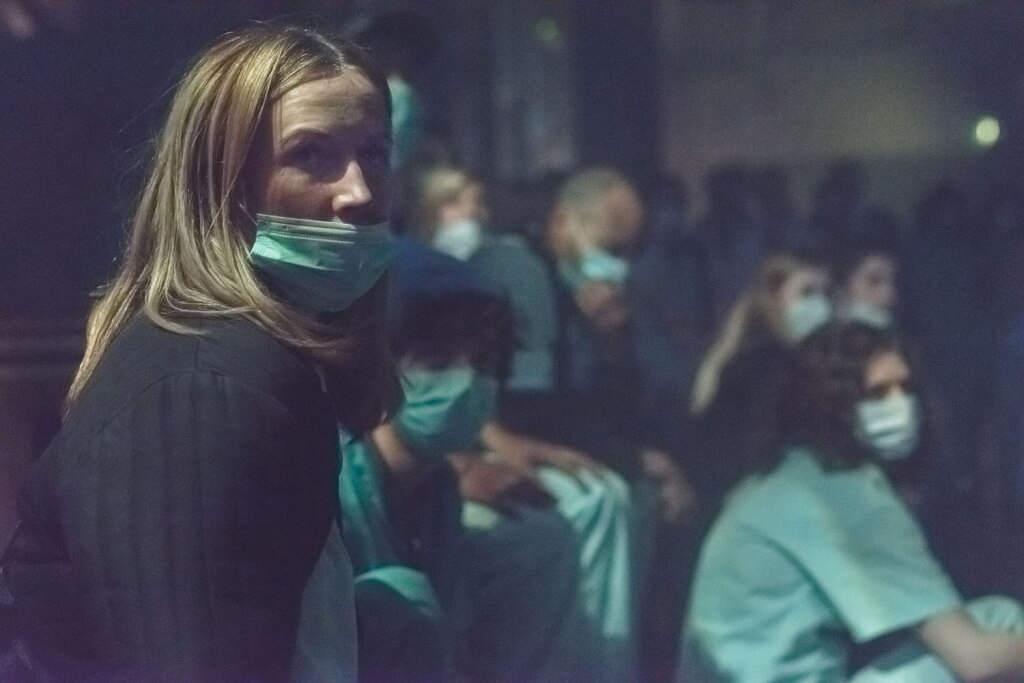 [28 Days Later, Photos © Mike Massaro]
"I'm very excited about travel," he says. "I was thinking about painting a plane black, and then you buy a ticket and you don't know where you're going! So you say to your partner, 'I've bought us two tickets for a holiday,' and they go, 'where are we going?' and you can say, 'I have no idea!' I like the idea that you can do that. I think there's not enough mystery."
The Advice: Learn By Doing
Having founded this venture at a young age, there's no mystery in his advice for anyone also looking to shake things up. "I think the key is, instead of saying, 'I'm trying to be a producer' or 'I'm trying to be website designer,' if you just say 'I am…' I think you realise very quickly that you are [what you want to be]. You might be learning, but you're still a website designer and you can design a website, even if it's a piece of s***!" he says, laughing.
"The confidence it takes to just decide, 'this is what I want to do, and I'm not going to stop until I get to where I want to be' is the most important thing."
Discover more about Secret Cinema's forthcoming projects at secretcinema.org.
[Photo at top © Secret Cinema/Luke Dyson]