';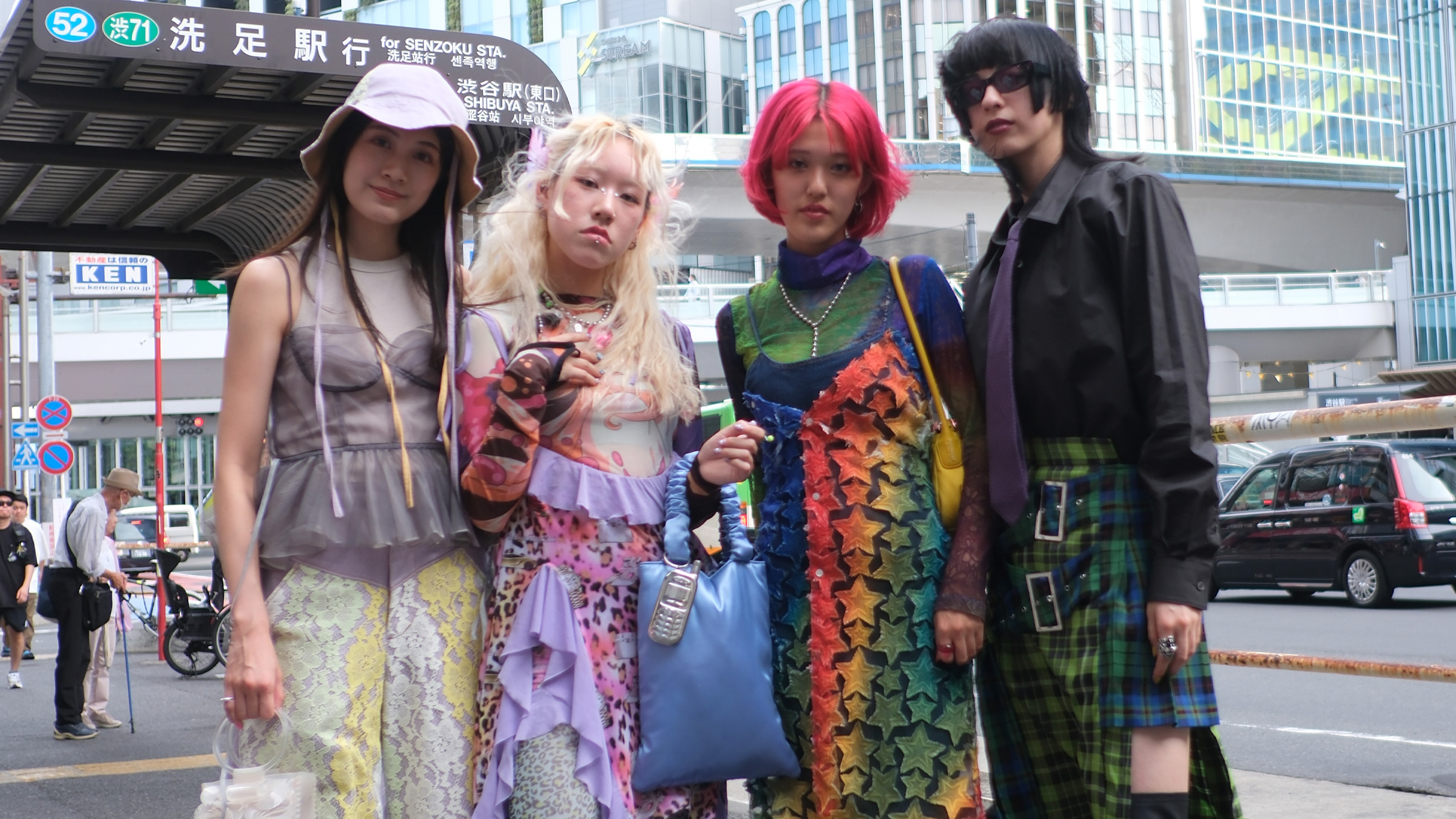 Trends, schmends: in Tokyo, the cool kids march to the beat of their own sartorial drum. Rei Shito reports from the trenches of the city's premier fashion event to present the most distinctive looks in town.
Rei says: "Fashion season is well underway! This time we're bringing you street snaps from one of the first events of the circuit, Rakuten Fashion Week Tokyo.
"The fashion scene in Tokyo is characterised by strong fashion fever among the younger generation. I have had the opportunity to cover various fashion weeks all over the world, and I feel that Tokyo is the place where I constantly have the urge to take pictures of the younger fashionistas…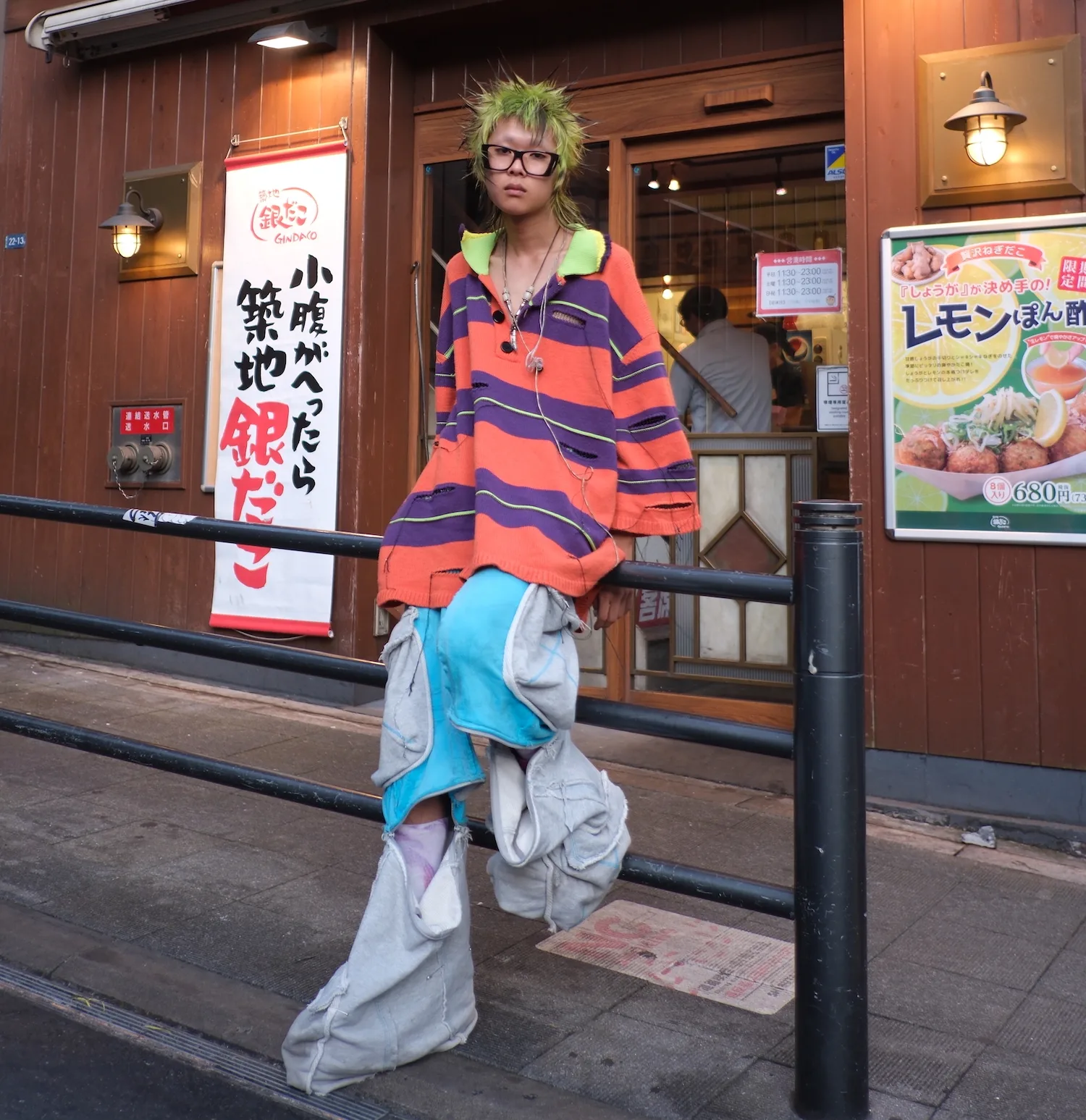 "I saw this avant-garde look at Hikarie, the main venue of Rakuten Fashion Week – he had actually just turned up there to be photographed (clever!). His style is oh-so Tokyo, mixing a wide variety of fashion genres, from street to punk and 'tacky'.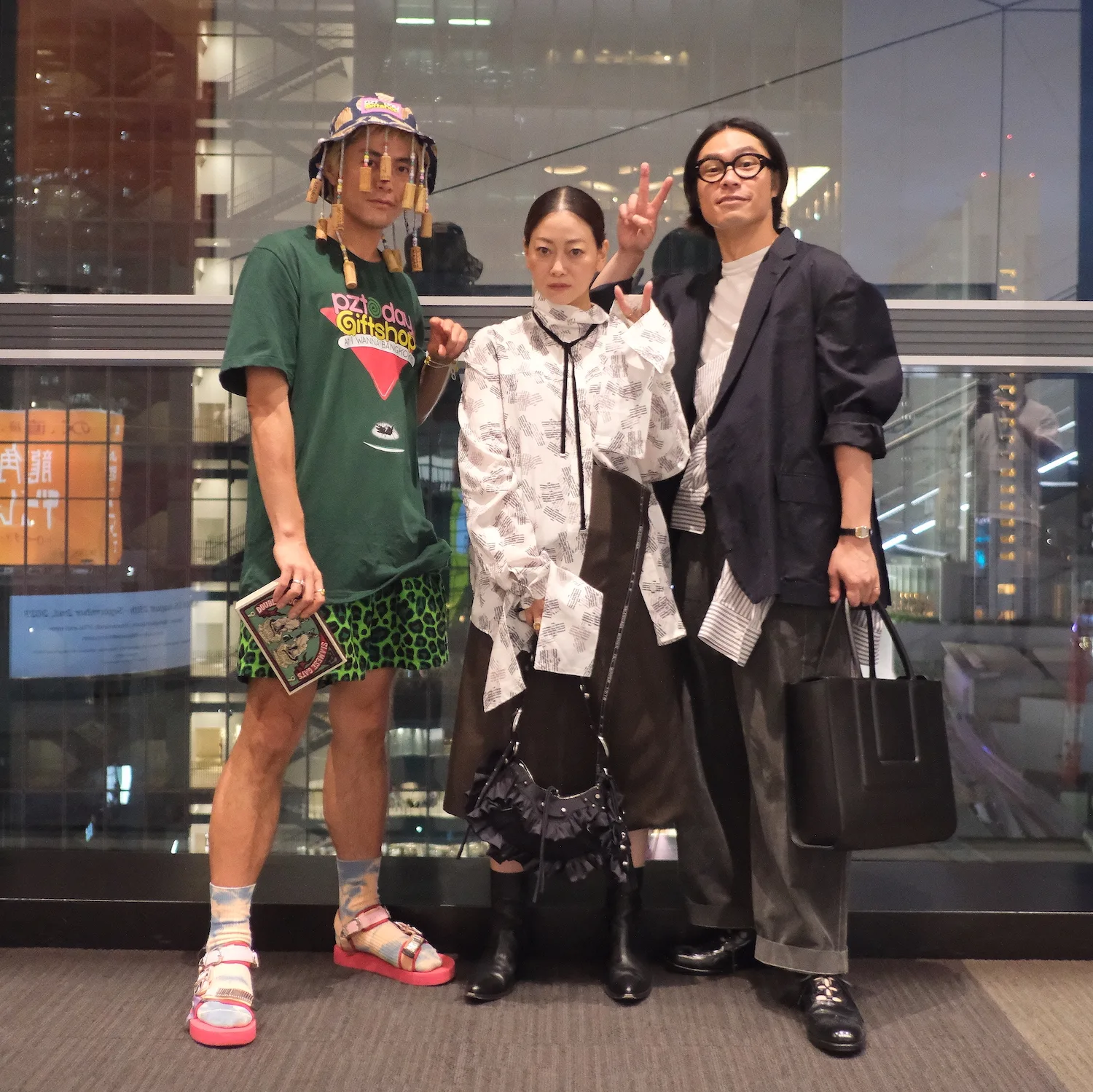 "This photo was taken outside the HEōS show. The two in the middle and on the right are a great example of Tokyo 'mode' style, while the one on the left is just so fun and unusual, with hints of pop fashion.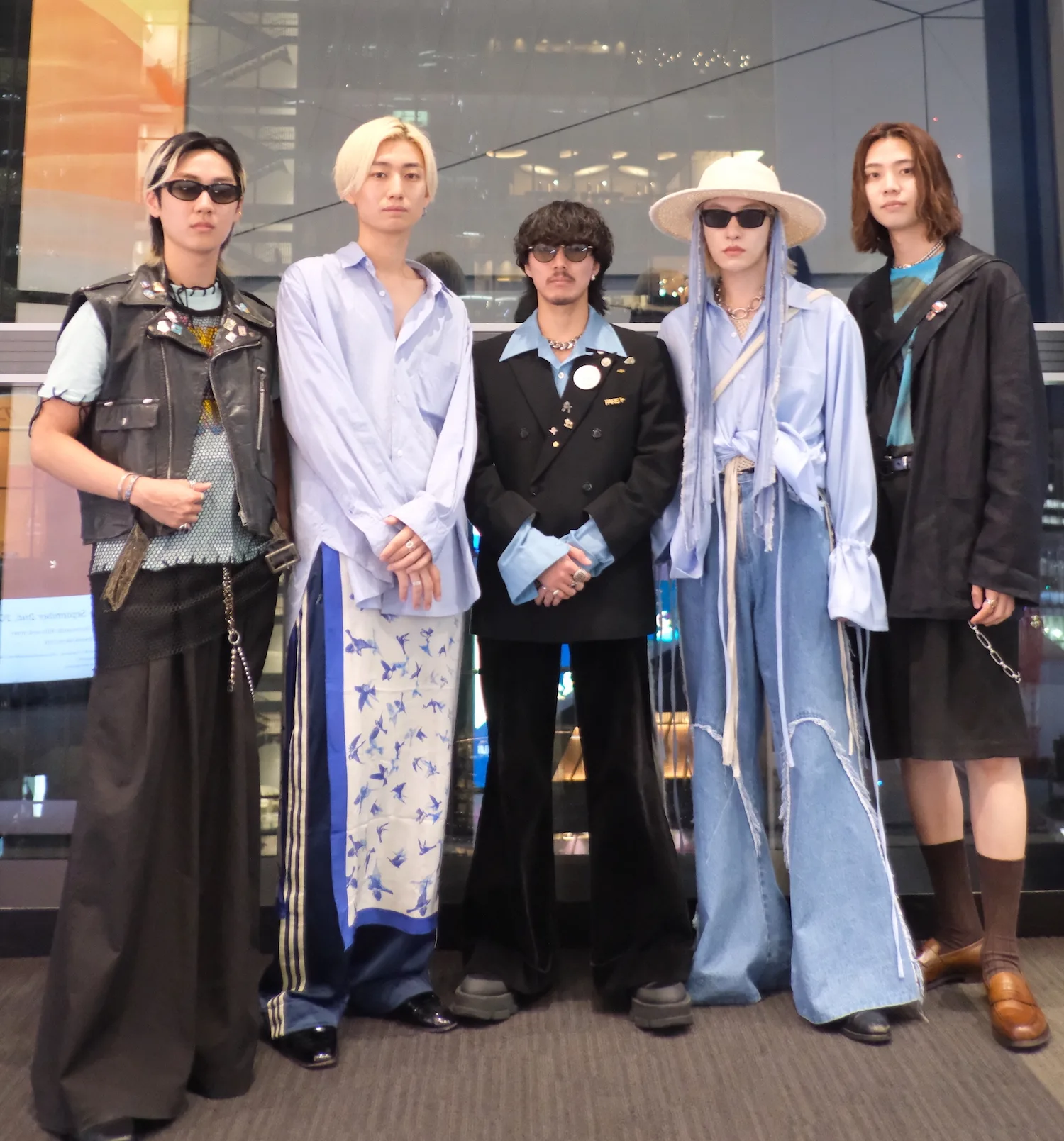 "Again outside of HEōS, this group caught my eye for their Tokyo-esque looks, effortlessly blending elements of current trends with their own custom style – and somehow harmonising with one another. They're clearly enjoying fashion on their own terms.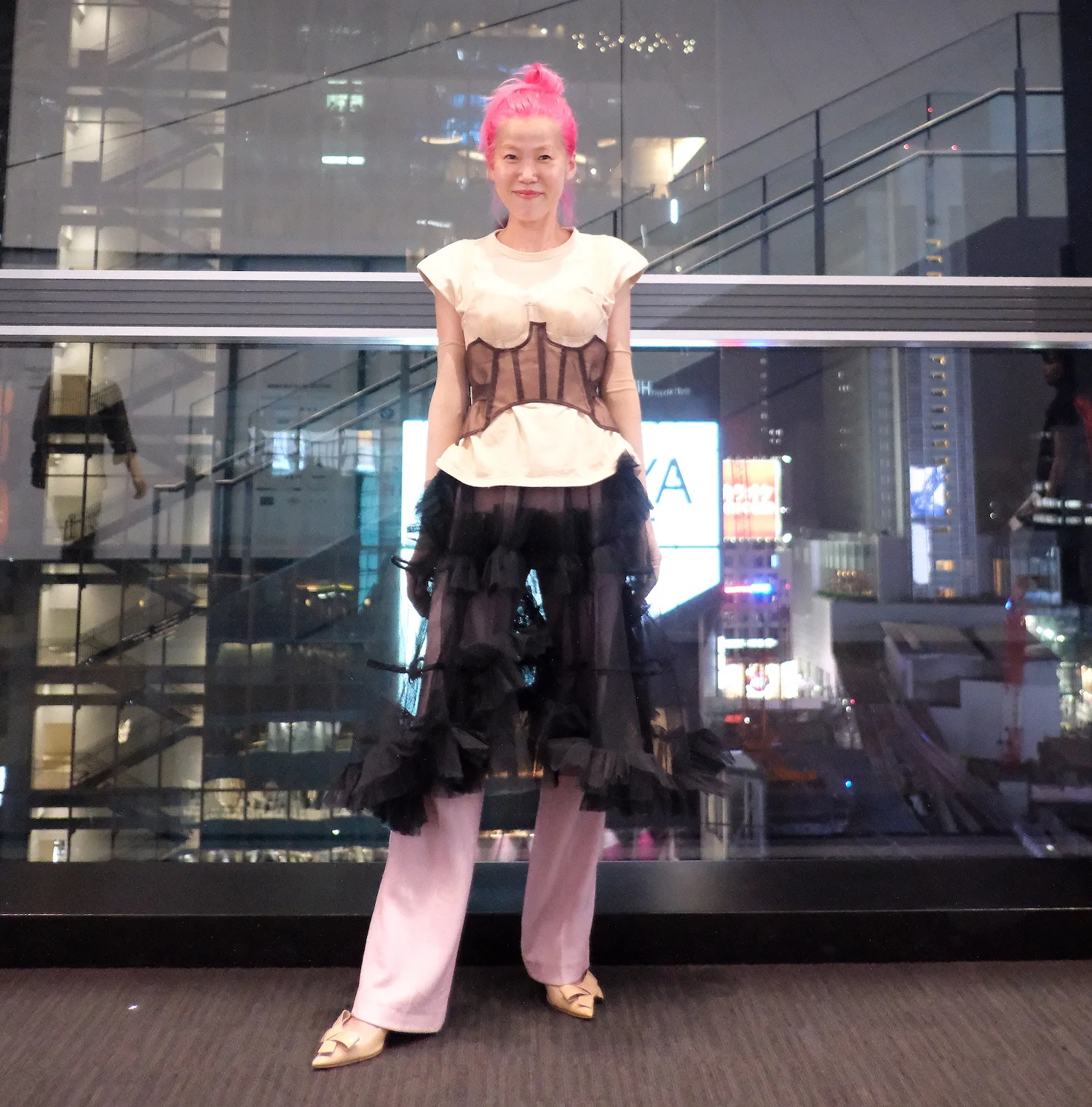 "Also seen at the HEōS show, this woman's style is so fascinating: it's sensual, pop-culture-inspired and carefree all at once. Her look is almost childlike in its sense of fun and freedom.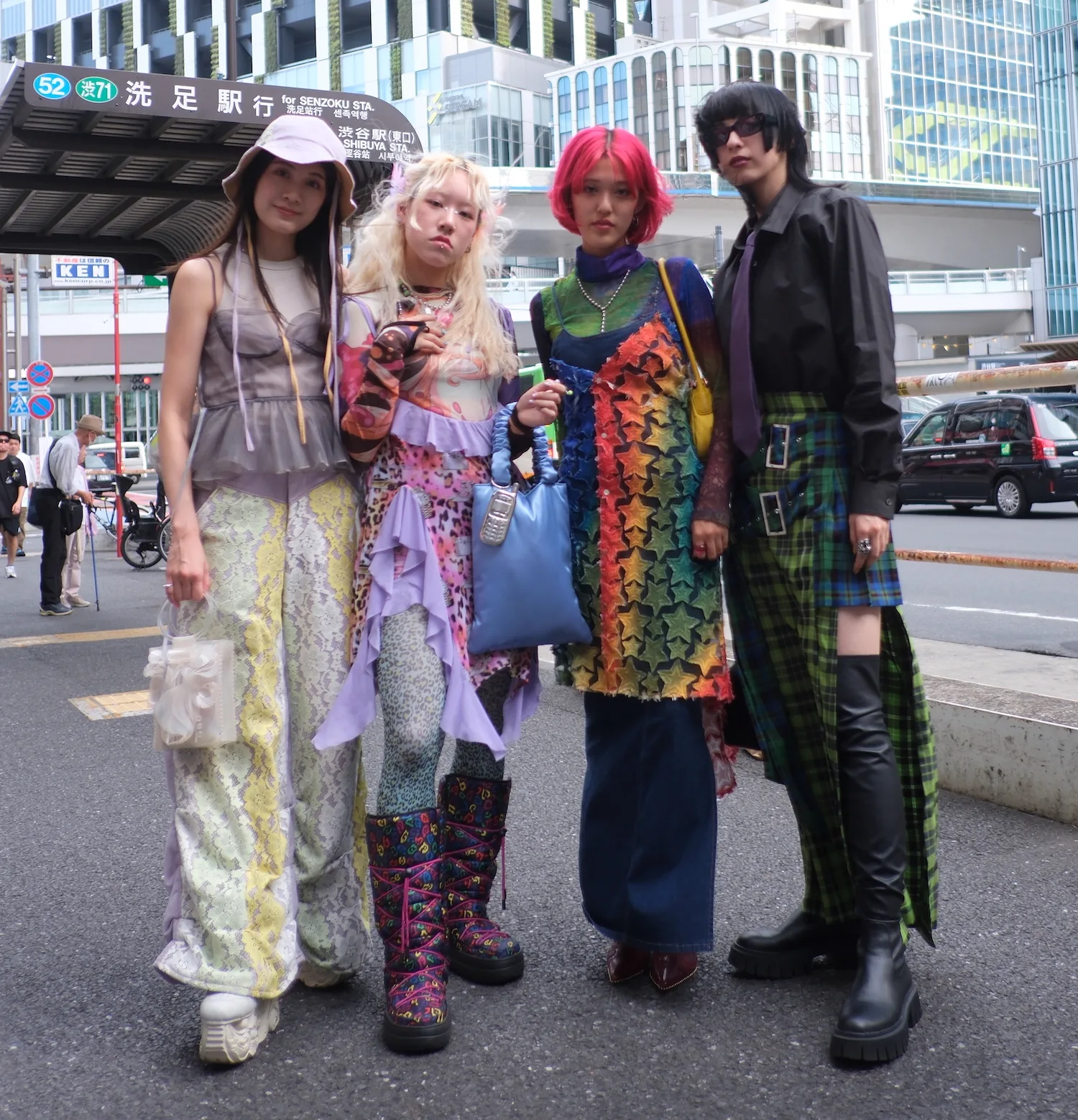 "I ran across this group outside of the Seivson show. Colourful, pop, independent and unique – they're the embodiment of Tokyo fashion!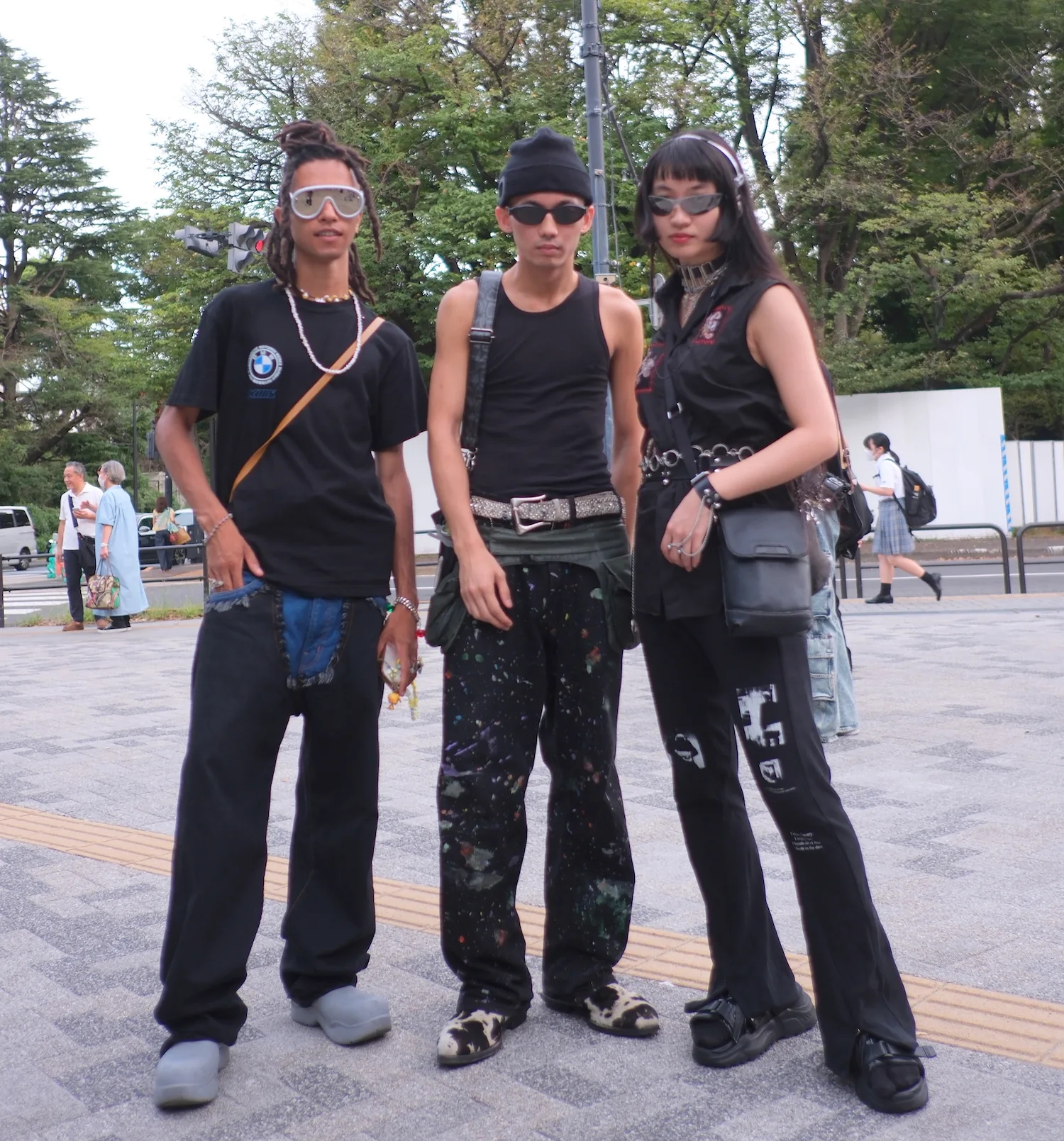 "This trio was seen outside of the SHOOP show. Their street style is really giving me strong Y2K vibes, which is very much of-the-moment right now, but they've put their own spin on the trend.
"Overall, I feel that the mentality regarding trends is different in Tokyo than in other cities. Here, trends are only servants of one's own style – people stay true to their own personal sense of fashion and don't go out of their way to wear something just because it's trendy. The idea that wearing trendy clothes is inherently fashionable is almost old school. People don't look at how quickly someone catches on to fads or how much of the latest thing they're wearing to determine whether or not they're 'fashionable'.
"If there is a style that you want to wear and it happens to be on-trend, that's fine, and if not, it does not matter. The important thing is to wear what you like, and what expresses your singular sense of style. I feel like more and more people are enjoying fashion with this way of thinking."
About Rei Shito
Each month, Rei Shito identifies one defining look that she's spotted on the street, whether at home in Japan or abroad on her latest trip to the world's fashion hotspots, providing readers with a fresh, thought-provoking perspective on current trends. Rei is acclaimed as one of the planet's most original and influential street style photographers and fashion bloggers, publishing her work on her blog Style from Tokyo, as well as several magazines in Japan and overseas, such as vogue.com. For more street style inspiration, follow Rei on Instagram and check out her videos on YouTube.
[Portrait Rei: Jun Tamura]