';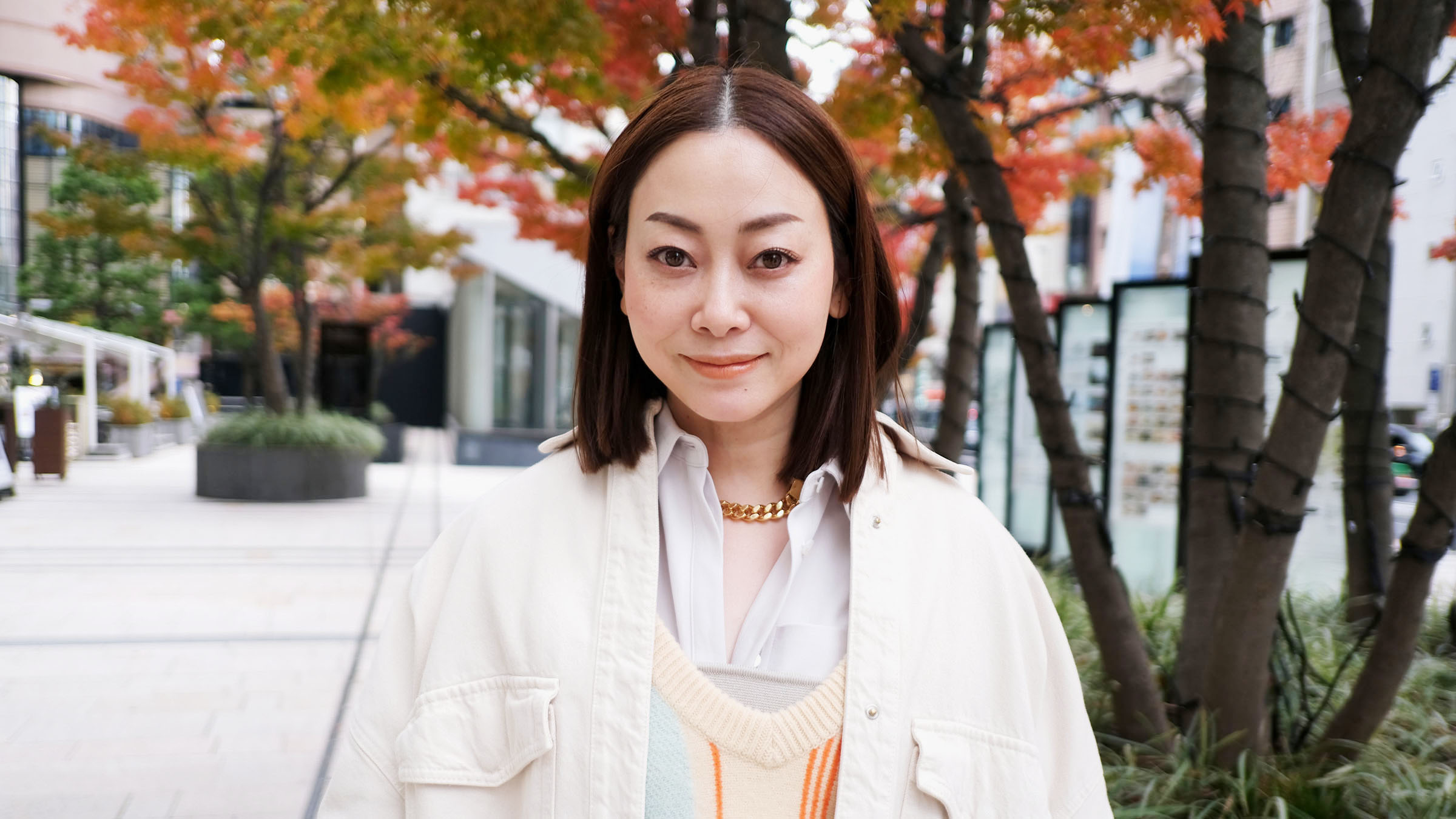 Glittering gold trousers are a bold choice, for sure, but one that this stylish Tokyoite pulls off seamlessly in a look that feels particularly inspiring in the current moment.
Rei says: "This is Maiko, the director of a high-end fashion store called RESTIR, which has one of the best curated style and beauty selections in Tokyo – perhaps even Japan.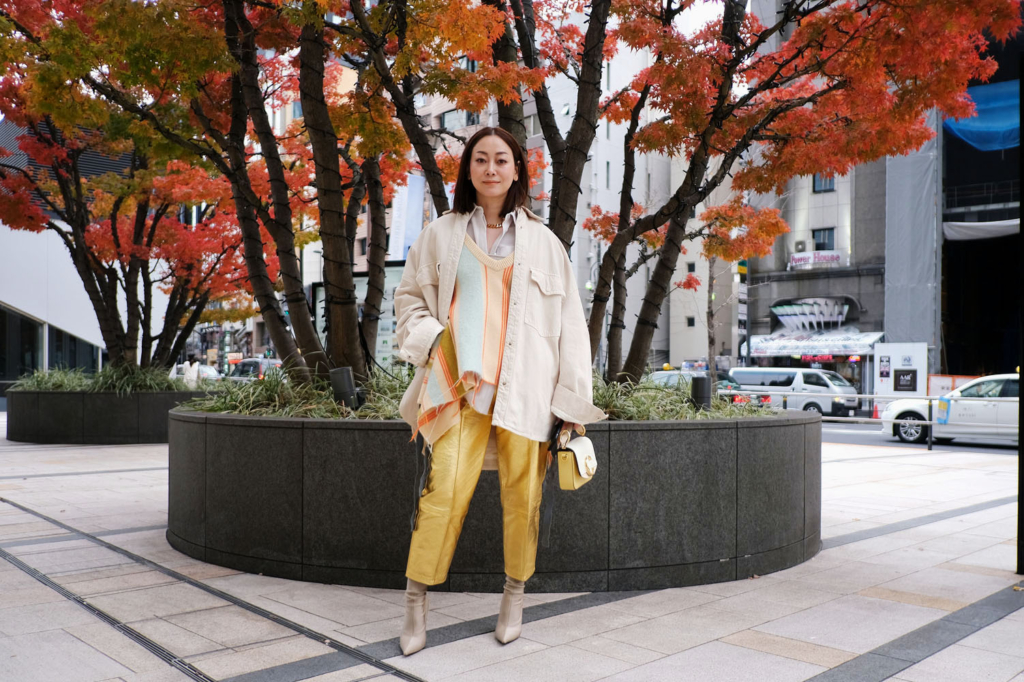 "I snapped this photo of her near the store in Tokyo's Minato ward. She's layered up in an oversized off-white shirt jacket from The Attico over pastel-hued knitwear from Irene and a button-up blouse, and sporting a pair of eye-catching iridescent gold trousers from Peter Petrou.
"The combination of pastel and gold is a signature style of hers – if you look closely, you can see that her necklace is also gold – but right now, the choice to wear the shimmery hue could also be seen as an optimistic one, hopeful that this year will bring the successes and triumphs we all very much need. Maybe we should all take cues from Maiko!"
About Rei Shito
Each month, Rei Shito identifies one defining look that she's spotted on the street, whether at home in Japan or abroad on her latest trip to the world's fashion hotspots, providing readers with a fresh, thought-provoking perspective on current trends. Rei is acclaimed as one of the planet's most original and influential street style photographers and fashion bloggers, publishing her work on her blog Style from Tokyo, as well as several magazines in Japan and overseas, such as vogue.com.
[Portrait Rei: Jun Tamura]