';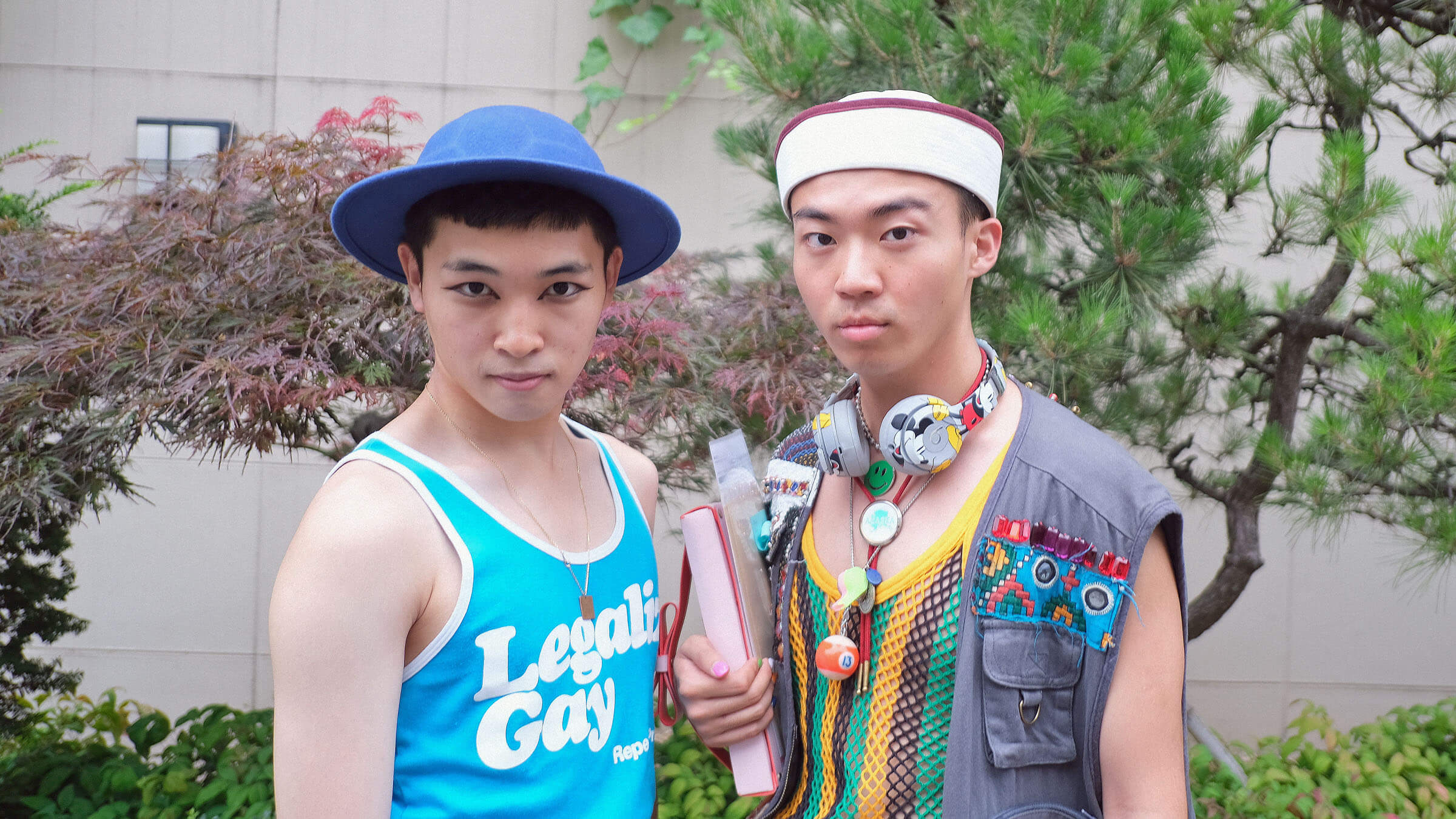 ;
There's nothing holding these two back when it comes to personal style, except perhaps one small rule…
Rei says: "I happened to capture this pic while taking a walk on Cat Street in the Harajuku district of Tokyo.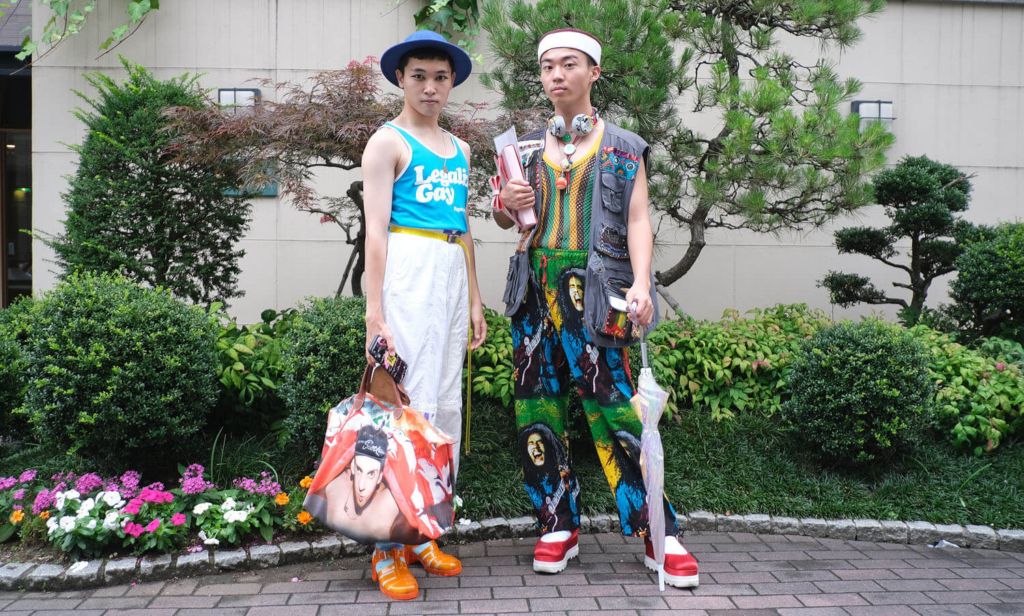 "The guy on the right is Bunta Shimizu, a stylist and an activist for the LGBTQ community and the interests of the younger generation. The guy on the left is TUKI, a dancer and performer. I really think they embody Tokyo's unique 'mixture style': they don't follow any rules when they put together an outfit. They don't hold themselves to the rules of fashion or gender – they're very free.
"However, I do find they follow one rule in their style: colour. They look to combine colours in fresh and original ways, and that's why their outfits appear complicated, yet have a sense of harmony.
"This spirit of 'just try it' has really taken hold in Tokyo street fashion."
About Rei Shito
Each month, Rei Shito identifies one defining look that she's spotted on the street, whether at home in Japan or abroad on her latest trip to the world's fashion hotspots, providing readers with a fresh, thought-provoking perspective on current trends. Rei is acclaimed as one of the planet's most original and influential street style photographers and fashion bloggers, publishing her work on her blog Style from Tokyo, as well as several magazines in Japan and overseas, such as vogue.com.
[Portrait Rei: Jun Tamura]