';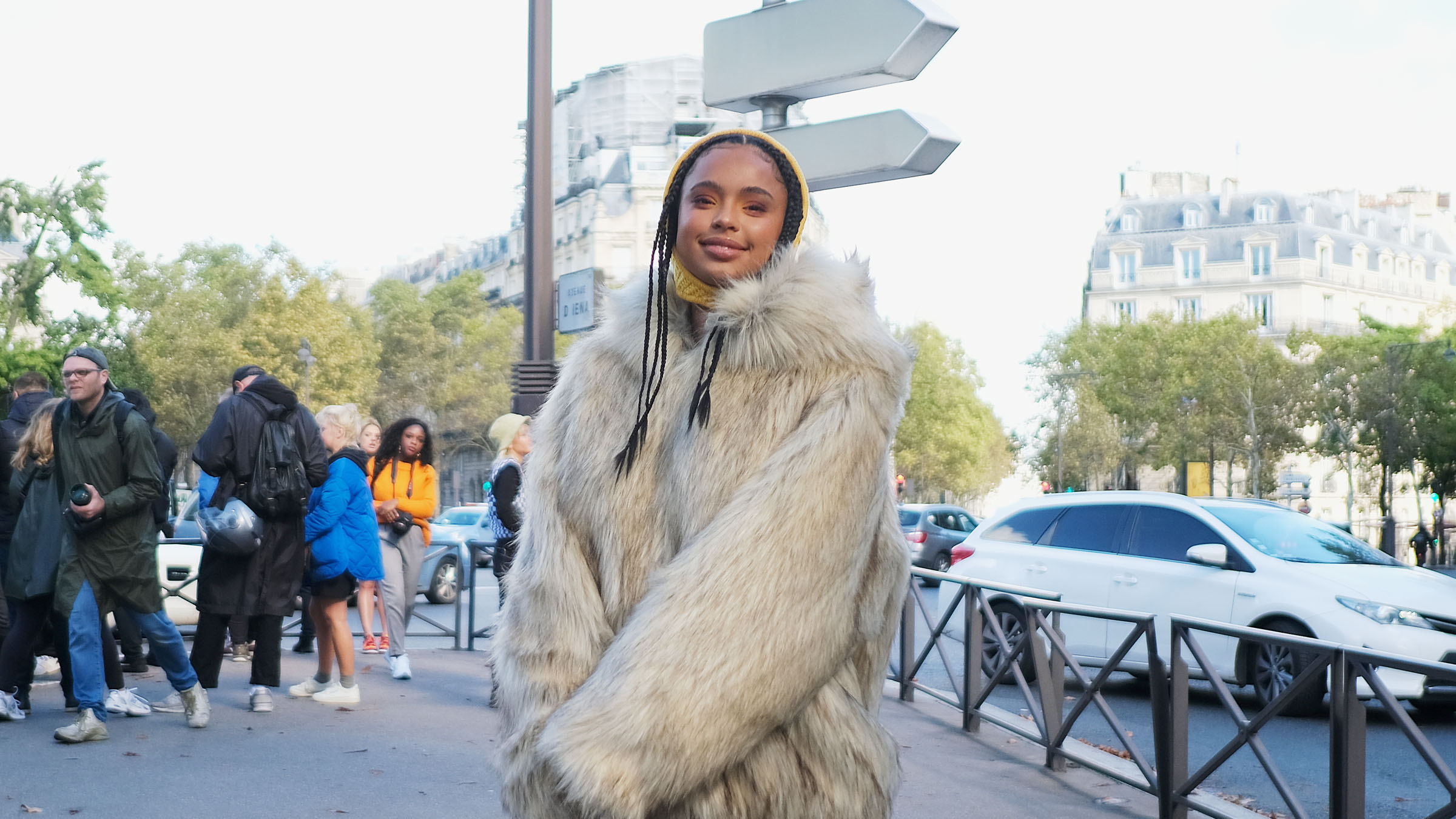 As the mercury plummets, we tend to throw fashion out the window in favour of warmth and comfort, but there's no need: it's possible to look stylish and stay snuggly all through winter. Fashion photographer and style expert Rei Shito shows us how.
"It's cold out – which means one thing: it's time for coats! And if you're looking to buy a new coat this winter, the keyword is 'fuzzy'. Fuzzy coats – we're talking cuddly coats that look like plush teddy bears and faux fur rugs – are perhaps the biggest outerwear trend this season.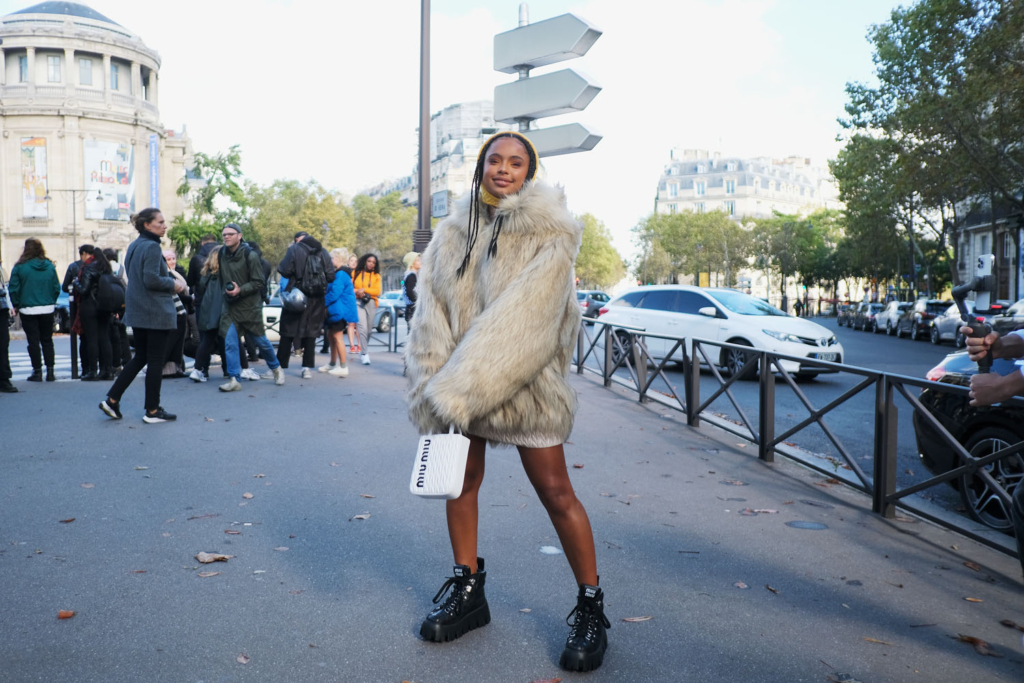 "Wondering how to style such a thing? Take cues from this fashionista, who I photographed at the Miu Miu show at Paris Fashion Week in October. If you look closely, you'll see she's wearing Miu Miu all over, including the furry hoodie/coat, mini bag and shoes. The contrast between the fuzzy coat and her bare legs is daring and wonderful.
"I saw a lot of people sporting such fuzzy outerwear this season, from faux fur like this to woolly pixie coats in a variety of shapes, materials and lengths, some stopping at the waist and others flowing to the ankles. 
"To wear this trend, my recommendation is to go for a waist-length version like hers, paired with ankle boots (if it's not too cold). Opting for shoes with more volume, similar to her combat-style boots, is a good idea to add volume at the bottom and balance out the look. Alternatively, if it's freezing out, you can pair the coat with knee-length boots to create a striking and trendy silhouette.
"As the weather gets colder, we tend to forget about style, but we can – and should – continue to enjoy fashion with a warm, fuzzy coat this season!"
About Rei Shito
Each month, Rei Shito identifies one defining look that she's spotted on the street, whether at home in Japan or abroad on her latest trip to the world's fashion hotspots, providing readers with a fresh, thought-provoking perspective on current trends. Rei is acclaimed as one of the planet's most original and influential street style photographers and fashion bloggers, publishing her work on her blog Style from Tokyo, as well as several magazines in Japan and overseas, such as vogue.com.
[Portrait Rei: Jun Tamura]