';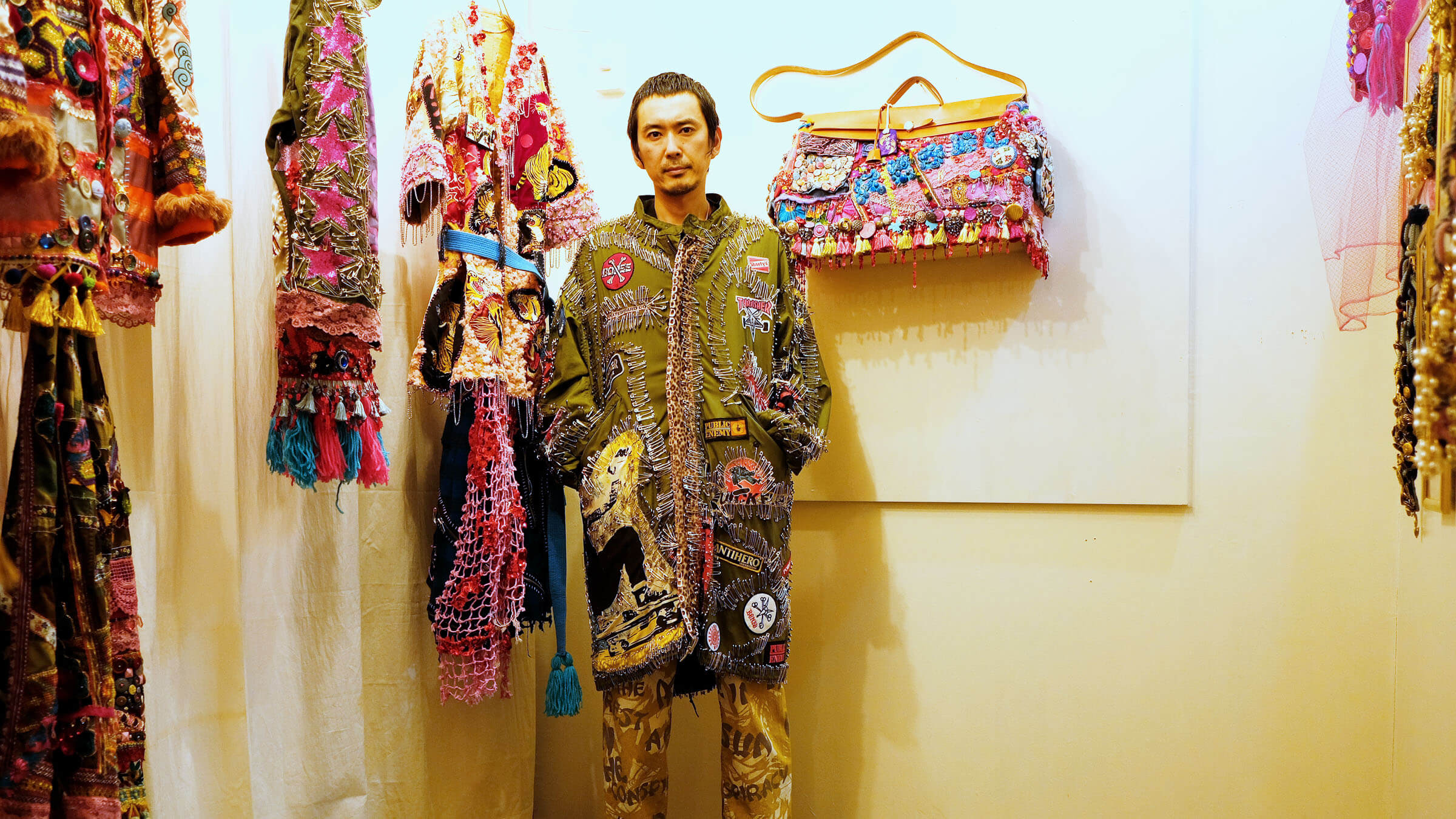 ;
As an avid street style spotter and fashion photographer, Rei Shito has made a few friends on the style scene in her native Tokyo. Here, she introduces us to vintage collector and designer Ryota Yamazaki – and his highly original aesthetic.
Rei says: "This is Ryota, the owner of Haruno vintage shop in Shibuya. He's also an artist, making original custom clothes under the label Anti.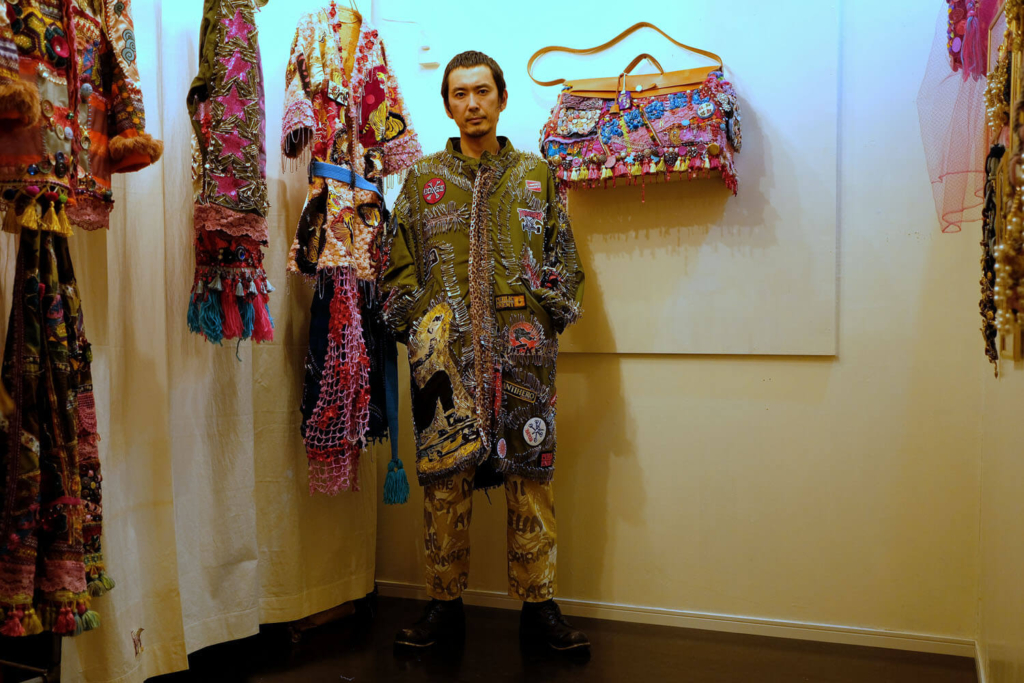 "I went to his showroom not long ago to say hello and see some of his more recent creations. He showed me this piece and said, 'I put more than 1,000 safety pins on this jacket, as well as many, many pull-tubs from beer cans that I drank (only me, not anyone else!) for this purpose. This is my creation.'
"His creations mix various motifs like punk, military, street and ethnic, with vivid colours according to his own original sense of style and creativity, which progresses day by day, I think. Whenever I go to his showroom, I can tell his individual aesthetic is getting more and more powerful and strong.
"That's why I like it."
About Rei Shito
Each month, Rei Shito identifies one defining look that she's spotted on the street, whether at home in Japan or abroad on her latest trip to the world's fashion hotspots, providing readers with a fresh, thought-provoking perspective on current trends. Rei is acclaimed as one of the planet's most original and influential street style photographers and fashion bloggers, publishing her work on her blog Style from Tokyo, as well as several magazines in Japan and overseas, such as vogue.com.
[Portrait Rei: Jun Tamura]