';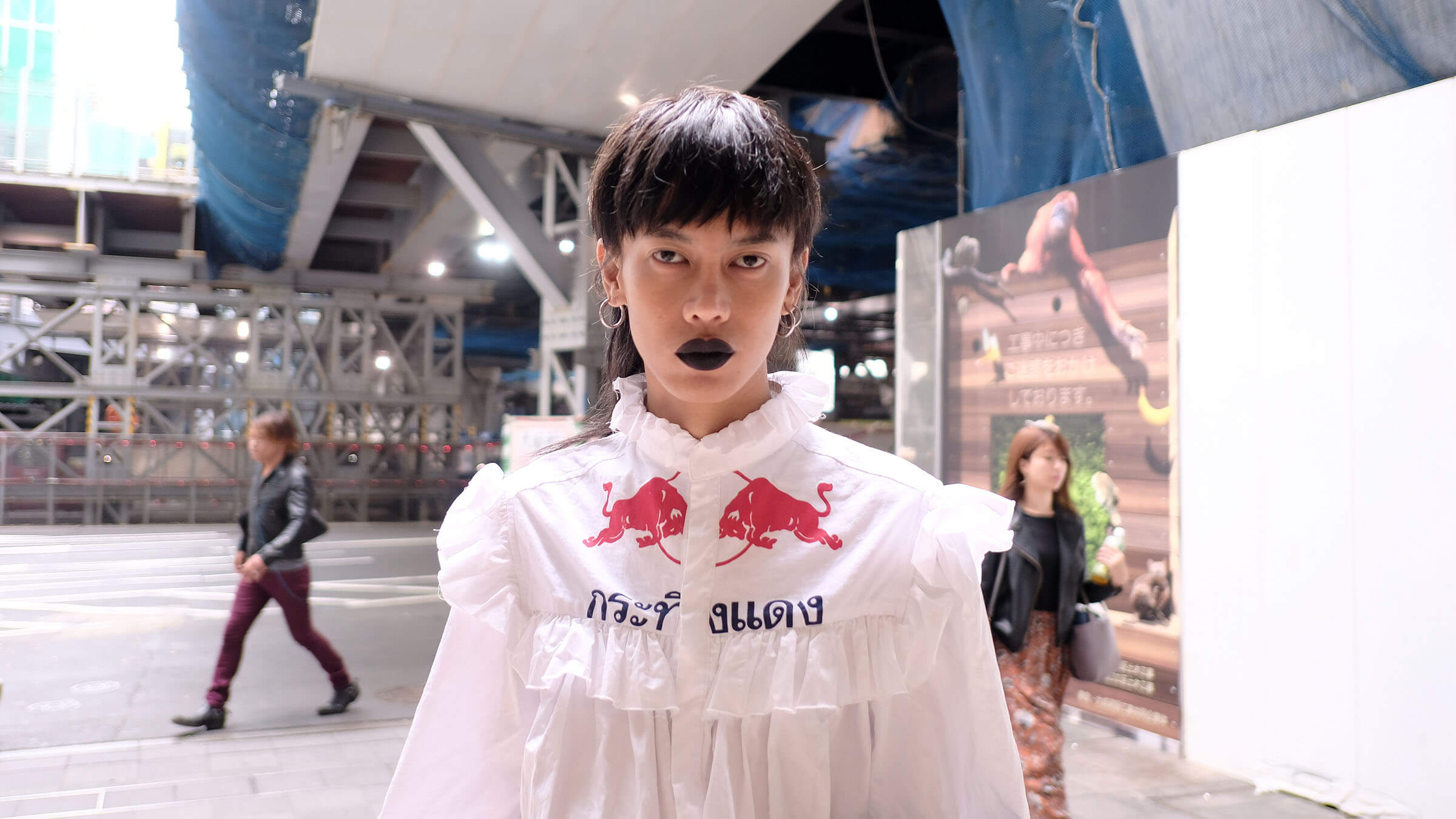 ;
Girls just wanna have fun …but that doesn't mean they should have all of it.
Street style photographer Rei Shito has noted a surprising trend towards men getting creative with make-up, as evidenced by the buzz around a new line from J-beauty brand Pola Orbis, Fiveism x Three, comprising lipsticks, nail polish and 15 shades of foundation. Here, she shares a look from an avant-garde Tokyoite.
Rei says: "I captured this man in front of the Shibuya station during Amazon Fashion Week Tokyo. I feel it's becoming more and more mainstream, or at least acceptable, for men to enjoy experimenting with make-up – in fact, it's been a big (and hot) topic in Tokyo ever since the Fiveism x Three make-up brand for men launched in October. Check out his frilly shirt and high-heel boots. I like the way he's combined – or rather, contrasted – the feminine shirt with the strong eyes and lips that bring out a certain toughness.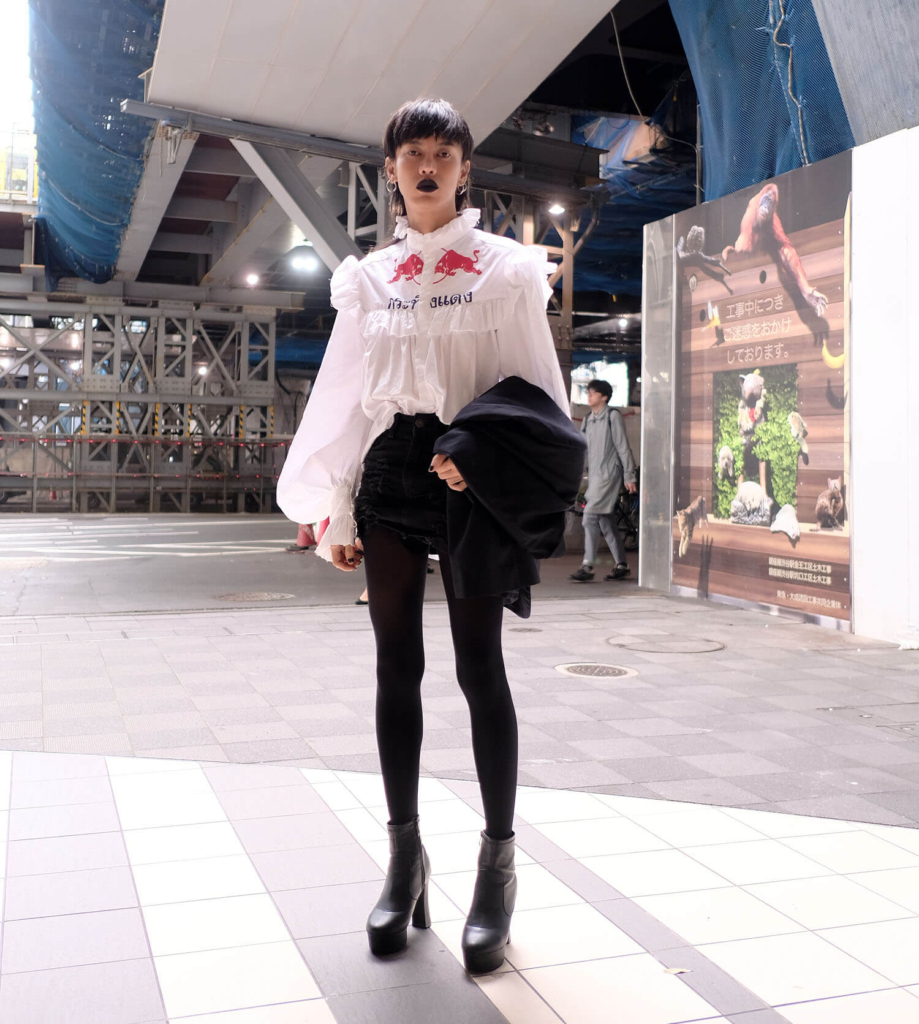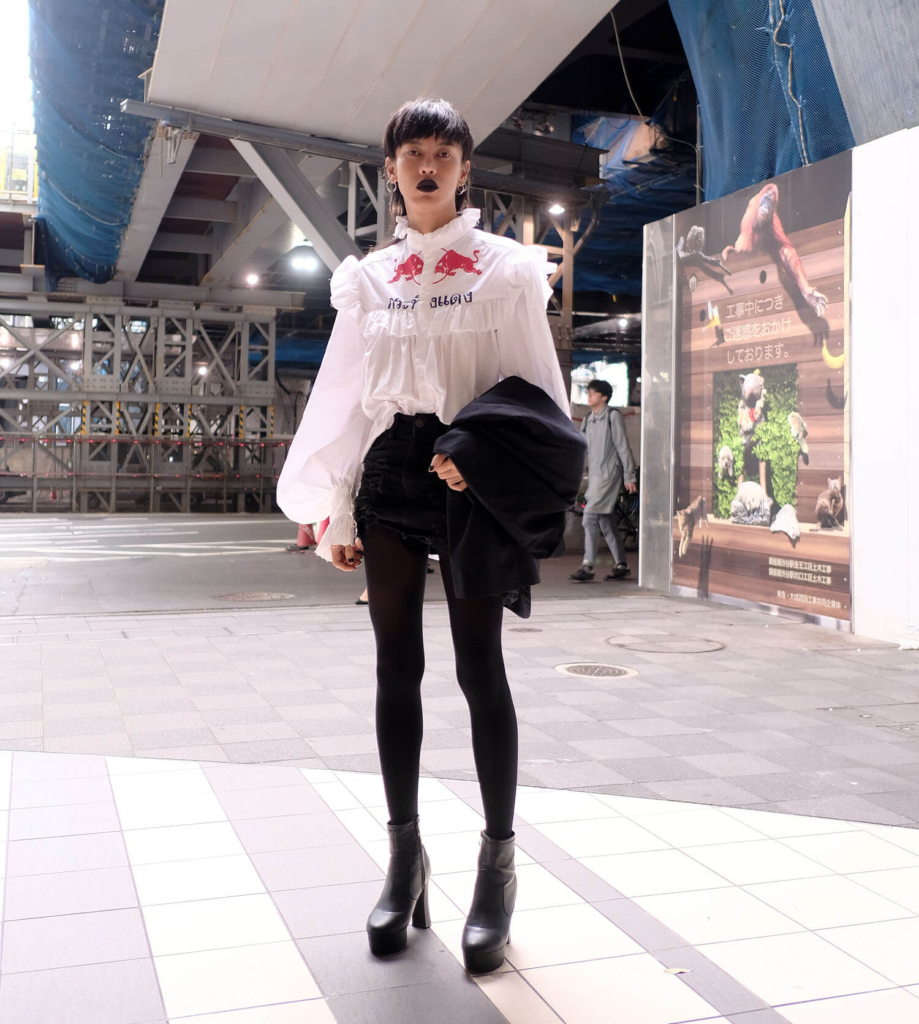 "I feel idea of diversity and fluidity in fashion is becoming more and more become common on the Tokyo fashion scene. People can express their own style as much as they want now more than ever before. It's such a beautiful thing."
About Rei Shito
Each month, Rei Shito identifies one defining look that she's spotted on the street, whether at home in Japan or abroad on her latest trip to the world's fashion hotspots, providing readers with a fresh, thought-provoking perspective on current trends. Rei is acclaimed as one of the planet's most original and influential street style photographers and fashion bloggers, publishing her work on her blog Style from Tokyo, as well as several magazines in Japan and overseas, such as vogue.com.
[Portrait Rei: Jun Tamura]