';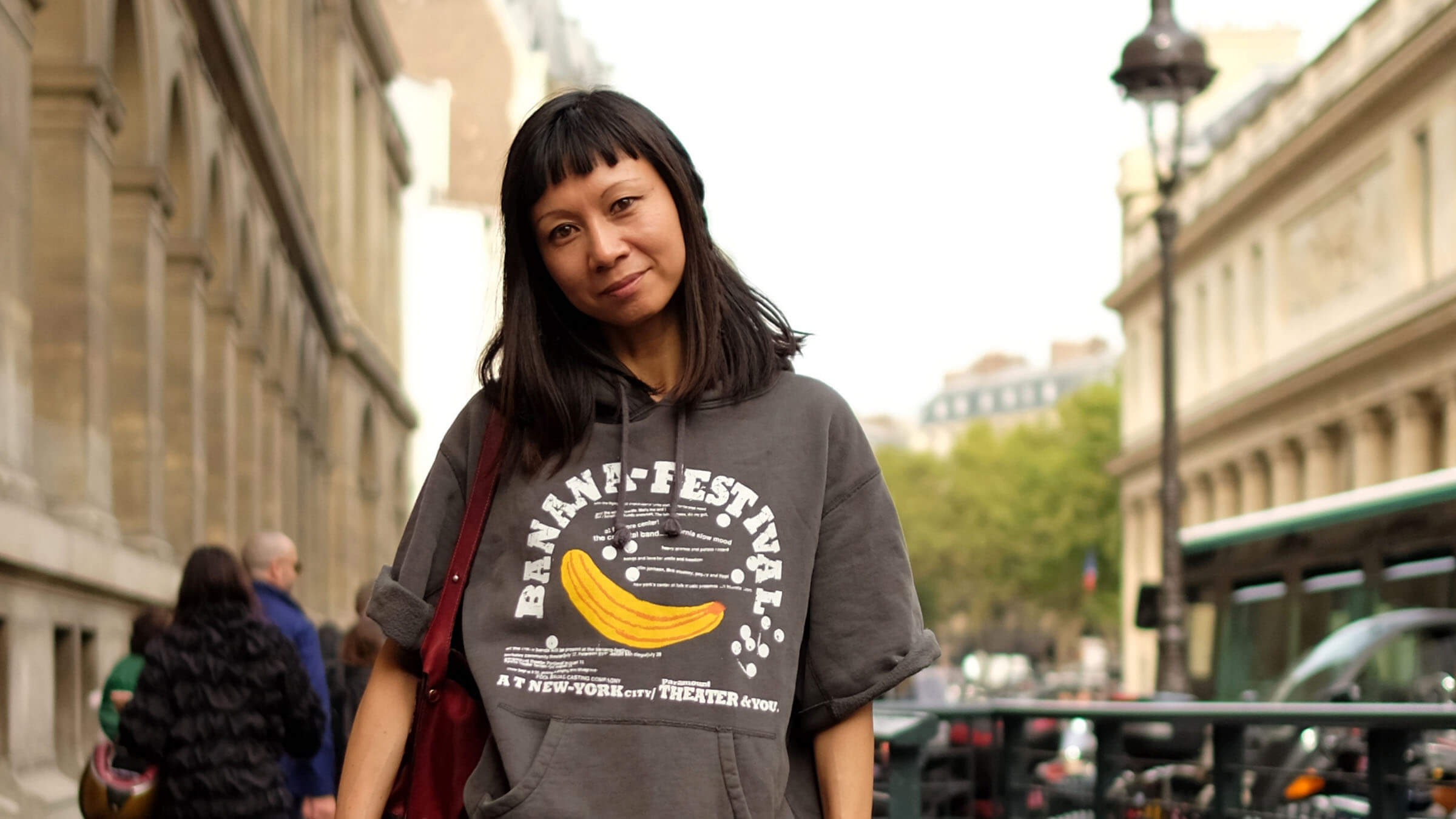 ;
When it comes to fashion, what comes around …comes back around. Fringes are back in style this season, adorning everything from shirts to dresses and trousers, on runways and high streets around the world. All that fun fringe reminded street style maven Rei Shito of a creative look she spotted several seasons ago.
Rei says: "I captured this woman at Paris Fashion Week a few years ago. I really like how she's mixed a casual vintage hoodie with a fancy fringe skirt. I remember fringe was a hot style that year, and the fringe trend is back in full force this season. It's time to pull those fringe items out of your closet and wear them – you know how trends cycle back around.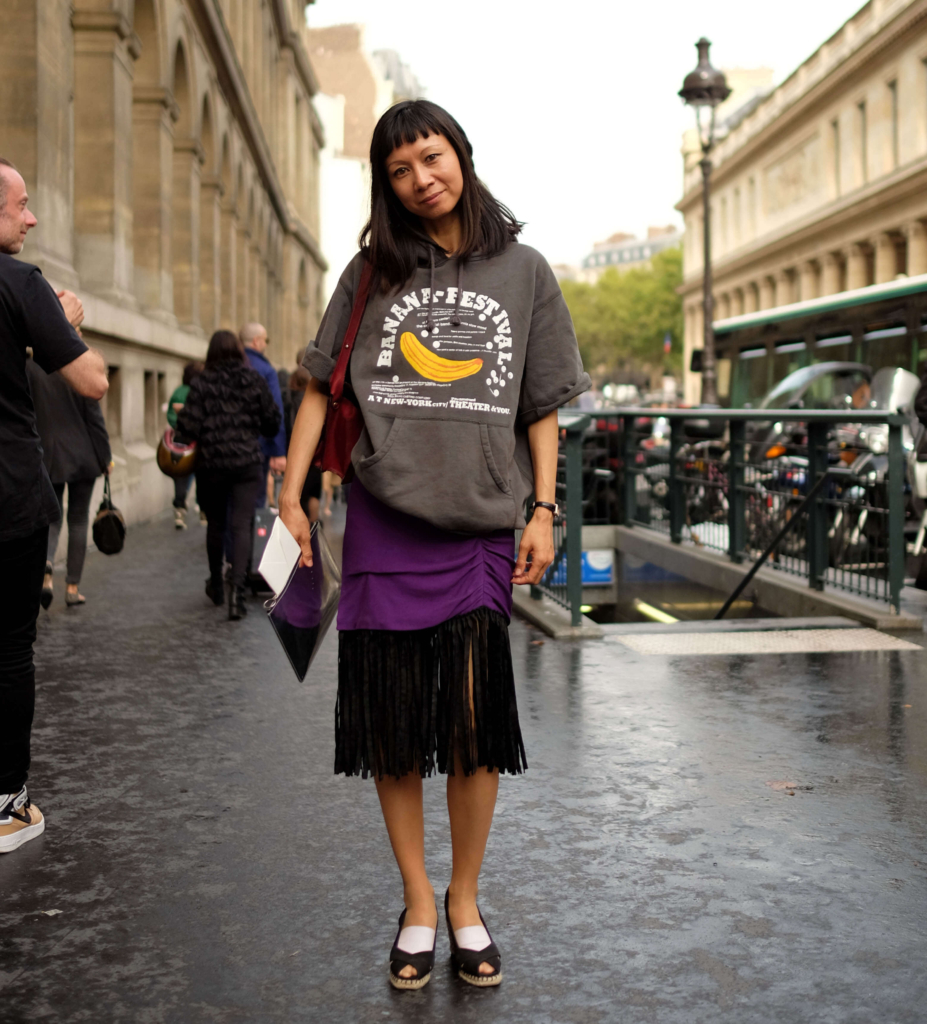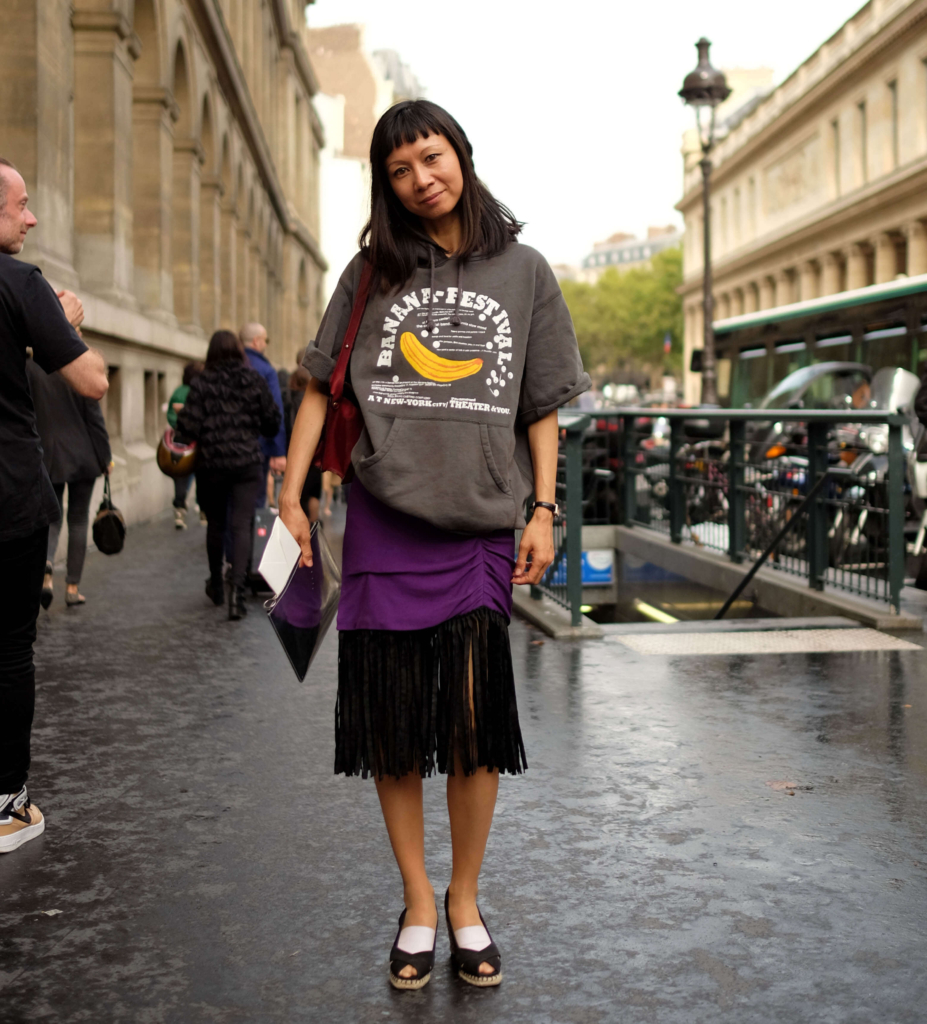 "The colour combination here is also exciting and intriguing – the bright yellow of the banana and the striking purple of satin skirt create a unique and fresh effect, especially when paired with the red accent bag.
"And take a look at her hair! She's wearing her hair in loose, barely-there braids on her left side. It really makes her look so natural and casual – though with a hint of something childlike – and adds another layer of character to the overall look."
About Rei Shito
Each month, Rei Shito identifies one defining look that she's spotted on the street, whether at home in Japan or abroad on her latest trip to the world's fashion hotspots, providing readers with a fresh, thought-provoking perspective on current trends. Rei is acclaimed as one of the planet's most original and influential street style photographers and fashion bloggers, publishing her work on her blog Style from Tokyo, as well as several magazines in Japan and overseas, such as vogue.com.
[Portrait Rei: Jun Tamura]