';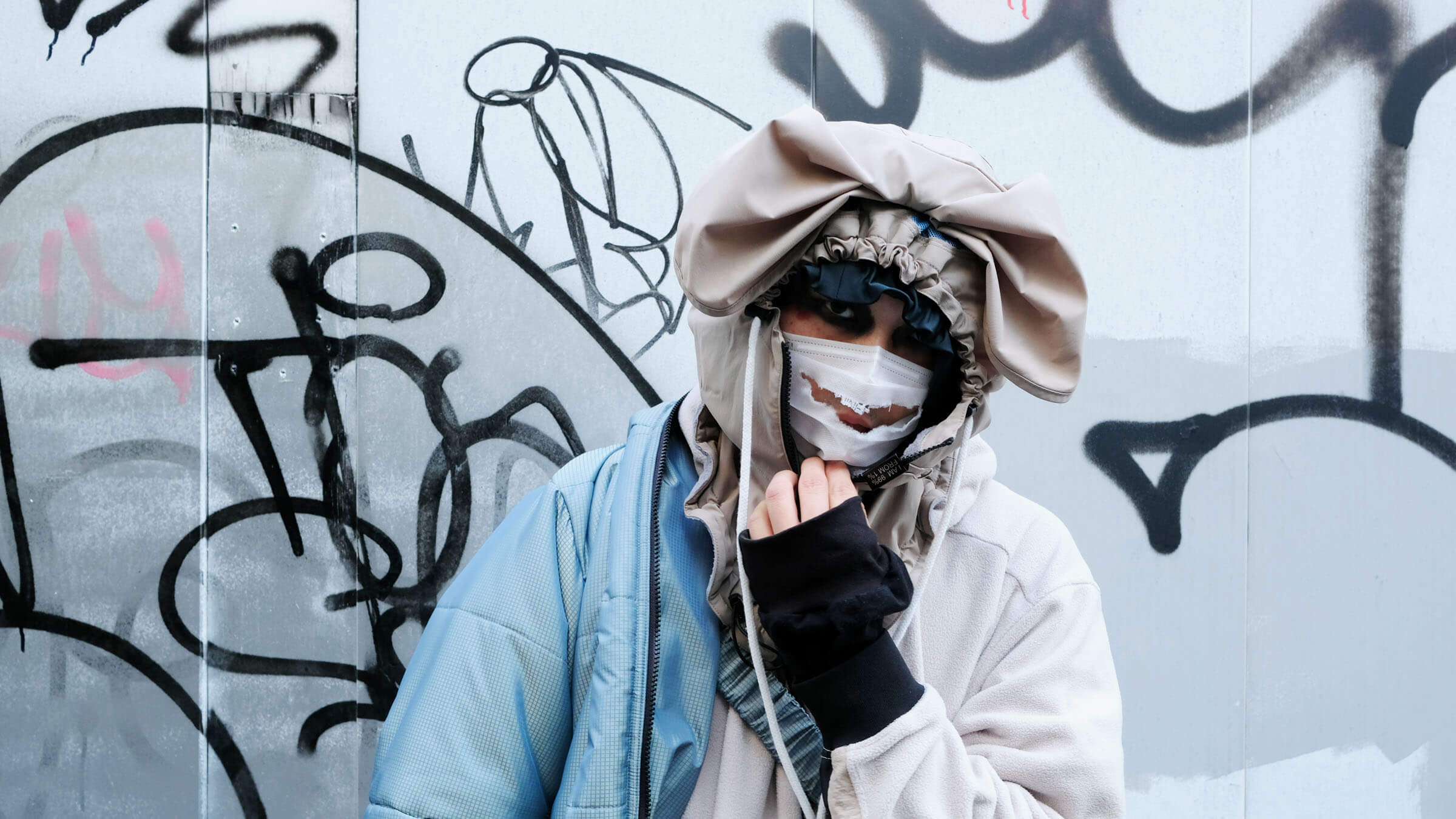 ;
Sometimes, when she's scouring the streets of Tokyo for the most unique and inspiring looks, Rei Shito stumbles across an old friend. That's what happened when she captured Korean designer Bajowoo looking like a punk fashionista straight from the future. Don't be afraid – he's not as hard as he looks, Rei assures us.
Rei says: "This is Bajowoo-Kun, the designer behind avant-garde Korean fashion brand 99%is-. He's perhaps Korea's first punk designer (as punk and rock culture was prohibited for long time, and became more acceptable in the 1990s). I captured him when he came to Tokyo for his exhibition, and here he's wearing his own brand from top to toe (except for his sneakers.)
"Bajowoo-kun is a good friend of mine – he may look a little scary in this photo, but when you talk to him, you realise he's such a gentle and lovely person!
"'Rei, you know I really love punk,' he told me. 'Recently I've been thinking more about it, and about how it's an idea, an attitude. For me, to wear punk style isn't "punk" at all – it's just cosplay of punk. It's so ridiculous. I feel that what I need to do is to progress punk fashion. This [outfit] expresses my punk style at the moment.'"
About Rei Shito
Each month, Rei Shito identifies one defining look that she's spotted on the street, whether at home in Japan or abroad on her latest trip to the world's fashion hotspots, providing readers with a fresh, thought-provoking perspective on current trends. Rei is acclaimed as one of the planet's most original and influential street style photographers and fashion bloggers, publishing her work on her blog Style from Tokyo, as well as several magazines in Japan and overseas, such as vogue.com.
[Portrait Rei: Jun Tamura]