';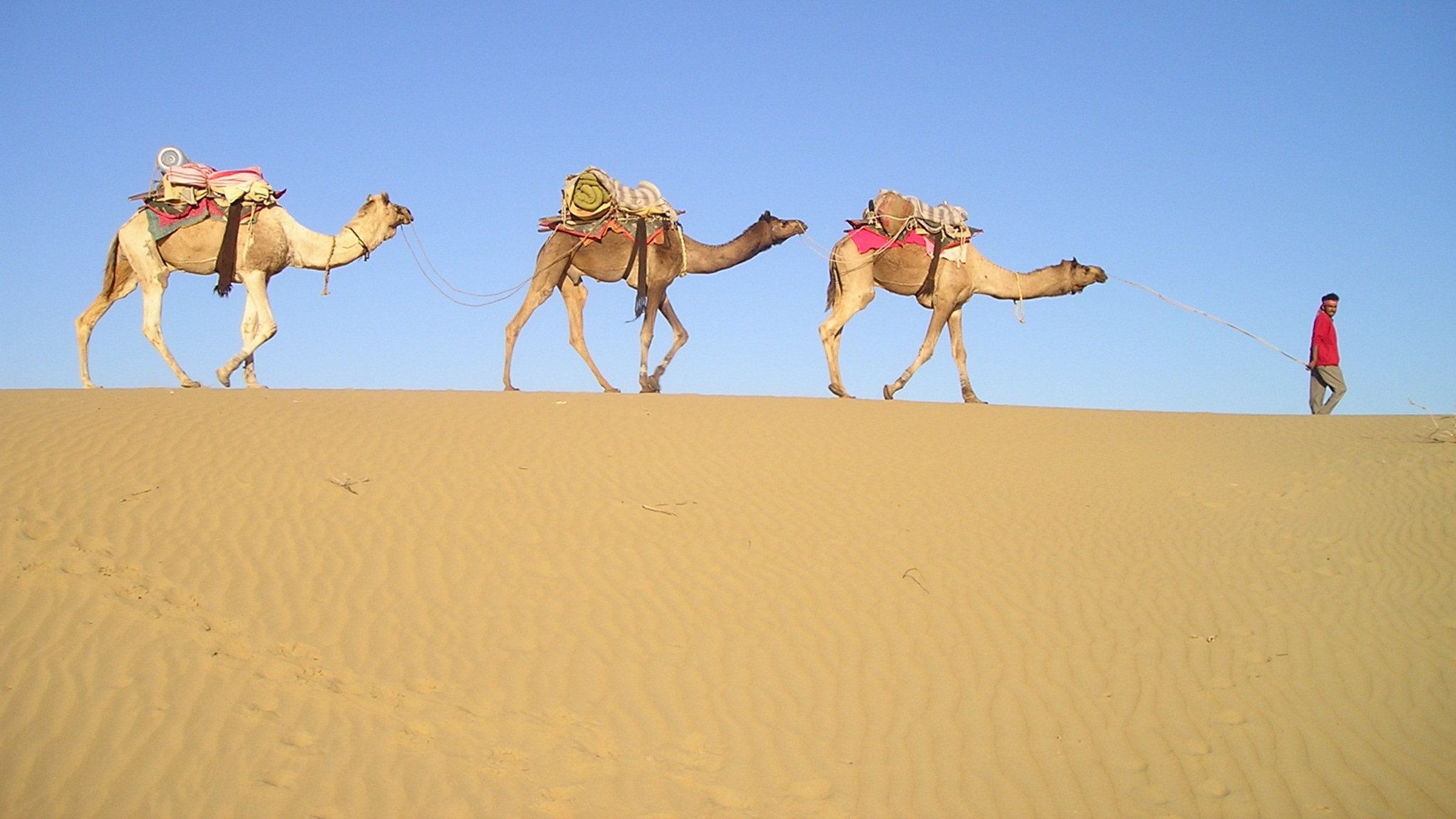 ;
For the nomadic tribes of the Rajasthani desert, camels are crucial. A healthy one can transport goods, supplies and people across great distances under harsh conditions, able to go long hours without water and remain protected under their heat-reflecting coats. They give milk while they can, and when their run is up, they provide meat and clothing for their owners. Even their excrement is of great use as fuel for cooking in a region where wood is hard to find.
With so much riding, quite literally, on their backs, it seems fitting that camels are the rallying force behind one of Rajasthan's – and indeed India's – most unique and captivating events.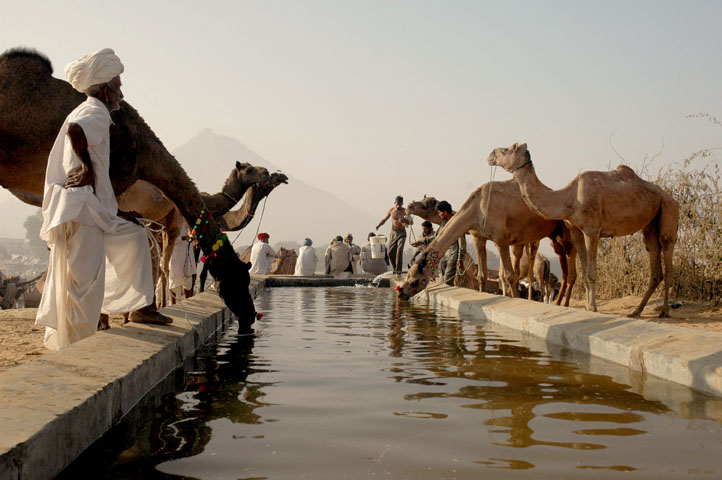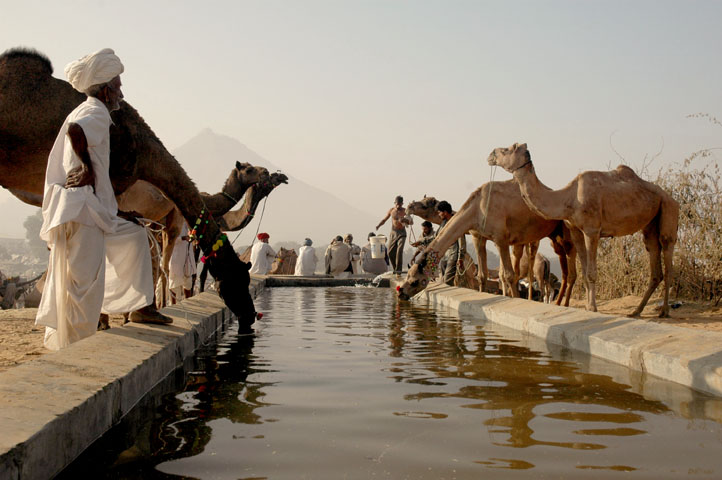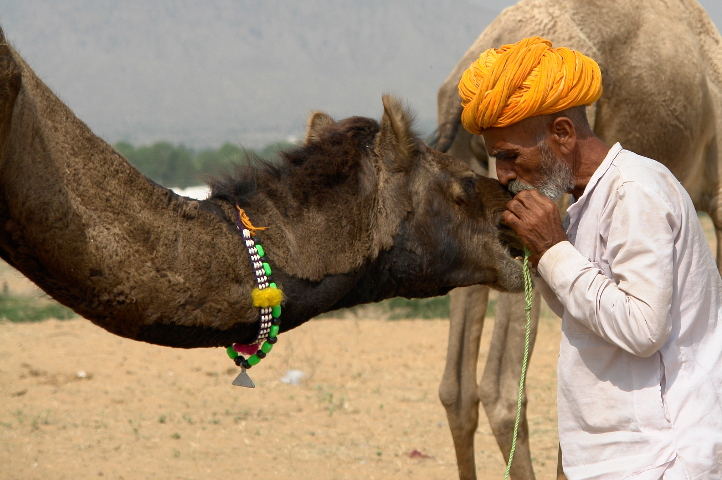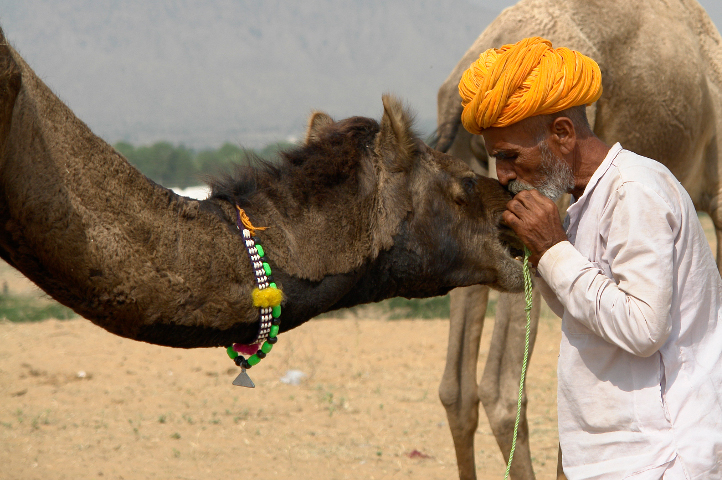 Livin' It Up With Livestock
For two weeks each November, a hodgepodge cross section of humanity converges on Pushkar, one of India's oldest cities, for a riotous fair of camel trading, carnival rides and holy rituals. Forming the backbone of the proceedings are the livestock traders arriving with all manner of four-legged merchandise in tow, from goats to cows, sheep and high-dollar Marwari horses, a revered status symbol. Nomadic tribesmen, too, come with their camels dressed to the nines – sometimes more expensively than they themselves – and set up camp under makeshift canopies. For some, this will be the only time of the year that they interact with others from outside their groups.
While the men are trading, brightly swathed women browse the bazaar tents for jewellery, clothing and fabrics, while children beg to ride the ferris wheel. Piping hot samosas, wrapped in the morning's newspaper, are exchanged for a dusty handful of rupees. Dancers, magicians, musicians, fortune tellers and snake charmers vie for attention, as do the smells of camel dung, sweat and curry. Melodies are being strummed on a sitar, punctuated by the grunts of aggravated animals and harmonised by the dizzying cadences of so many exotic languages spoken at once. Hot air balloons waft above the chaos.
Diversions And The Divine
Business may be the main objective, but there's plenty of time for pleasure – or a mix of the two. Camel-related competition is a favourite pastime, proving useful for sellers to show off their wares and for buyers to see if the goods are up to scratch. Camel races, for instance, flaunt health and vigour, while the much-anticipated weight-carrying contest – in which several men climb onto a camel's back one by one, until the camel has had enough and bucks them off – is both useful in determining payload potential and also just plain fun to watch.
Camel beauty pageants and dance-offs are testament to the fun-loving atmosphere, as are a number of human-based competitions, like the ever-popular contest for the longest waxed moustache (men), the bridal wear competition (women) and the turban-tying contest (foreigners). Tug-of-war face-offs and a lively cricket match between the Pushkar club and a team of brave tourists have been recent hits as well.
With each day the crowd swells, and as the auspicious full moon of Kartik Purnima approaches, the overwhelming air of commerce and leisure is enveloped by a spiritual element. Pushkar is the site of one of very few temples in the world dedicated to the Hindu creator deity Brahma, and its central lake was supposedly formed by petals falling from his lotus-weapon as he slew the evil demon Vajranabha. Bathe in this lake at dawn during the full moon, it is said, and you'll be cleansed both physically and spiritually.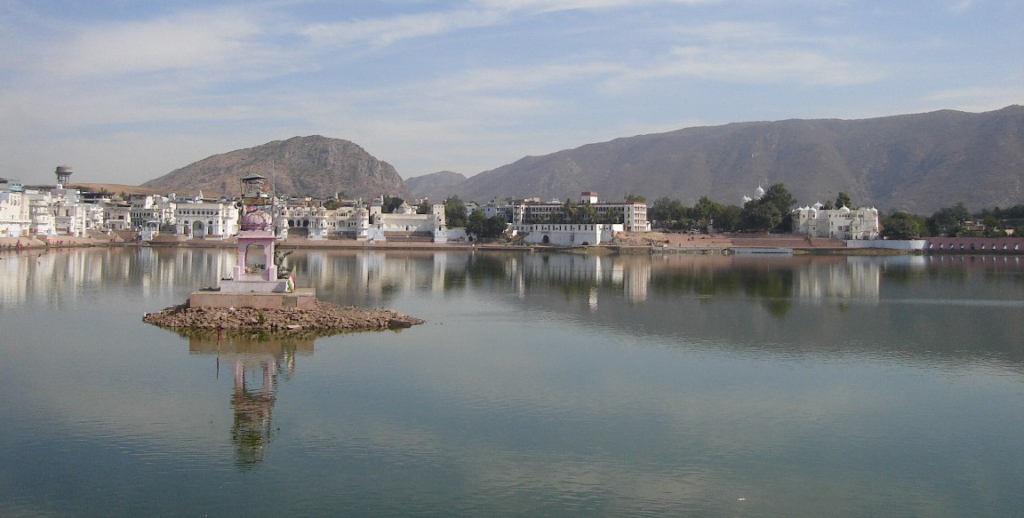 Practical Advice
A desert oasis of sorts, Pushkar isn't the most conveniently located town, but it can be easily reached from larger cities like Delhi or Jaipur by connecting train or bus in Ajmer. The city is bursting at the seams during the annual camel fair, so booking a room well in advance is highly advisable, especially for those in search of mid-range accommodations. Observe the usual travel precautions that you would at any large gathering of people (don't carry too much money, be aware of your surroundings, etc.) and perhaps pack a decent antidiarrheal, but otherwise relax: it's loud, it's crowded, it's hectic – hey, it's India –  but it's an experience like nothing else, so take as much of it in as possible.
Visit pushkar-camel-fair.com
Article by Jessica Keller
How do you like to envisage yourself when you're visiting new places?