';
;
A person can easily spend hours shopping online and have nothing to show for it but eye strain, a lighter wallet and a holiday gift list that somehow didn't get any shorter. This year, take the stress out of finding the best gifts with our expert tips and tricks for mastering the online shopping frenzy.
Stay Focused
The single best way to keep your sanity intact over the holiday shopping season is to stay focused. Write a list of who and what you're shopping for – complete with a budget for each item – and stick to it. Don't be distracted by flashy banner ads or led astray by "Best Sale Ever!" emails unless they're relevant to your list. See a deal on something NOT on the list that you just LOVE? Bookmark it and come back later. Your wallet (and your shopping-related stress levels) will thank you.
Shop Secure
Websites with appropriate security measures installed are easy to spot: at log-in or checkout you should see an "https" in the address bar (instead of just "http"), and depending on your browser, a closed padlock icon will also likely appear up near the address. Secondary safety measures include using credit cards whenever possible, as they usually offer greater fraud protection should something happen, and taking note of how easy a retailer is to contact. Reputable businesses encourage customer interaction and will make information like email, phone numbers and online chat services easy to find.
Online vs In-Store: Mix And Match
It's no longer taboo to pull out your mobile device in-store and do a little on-the-spot research – in fact, some savvy retailers now offer mobile apps and online tools designed to help enhance that experience. Also, when time is short or shipping unrealistic, online resources are a great way to find an item locally that's available for pickup. Or, on the flip side, check out products in person to get a feel for what you want, and then hunt for a better price online. All is fair in love and shopping!
Compare Prices
Search engines are a great way to compare prices without going to individual websites and product pages. Pricegrabber is known as one of the best price comparison search engines due to a reputation for finding the lowest prices, and because it can factor in sales tax and shipping charges if you input your location info. Google, Nextag and Bing are also reputable options, with varying features that can be useful. The trick? Check out more than one – a second opinion is always a good idea when deal hunting.
Beware Of Sales Tactics
Kerry Sherin, a Savings Expert at offers.com, says shoppers should beware of marketing ploys and special tactics designed to spur impulse purchases. Offers like "spend x amount, get a free gift", "buy two get one free" and last-minute deals that pop up once you're headed to checkout are sometimes a good deal, but often just gimmicks designed to encourage shoppers to spend more than they were planning on. Good deal or not, impulse purchases can really add up – good for the store! Bad for you.
Get Everyone The Same Gift
Lindsay Narain, designer and founder of VAUGHAN, shares this advice for taking the headache out of holiday shopping online: "Get everyone the same gift. It makes shopping a breeze, and you can share a great new find with the people you love." Some real-life examples she's given include Nespresso coffee makers, monogrammed canvas duffle bags, personalised quilts or accessories from a cool young designer. Find a retailer online that will let you gift wrap and send each gift directly to the recipients, and it's almost too easy.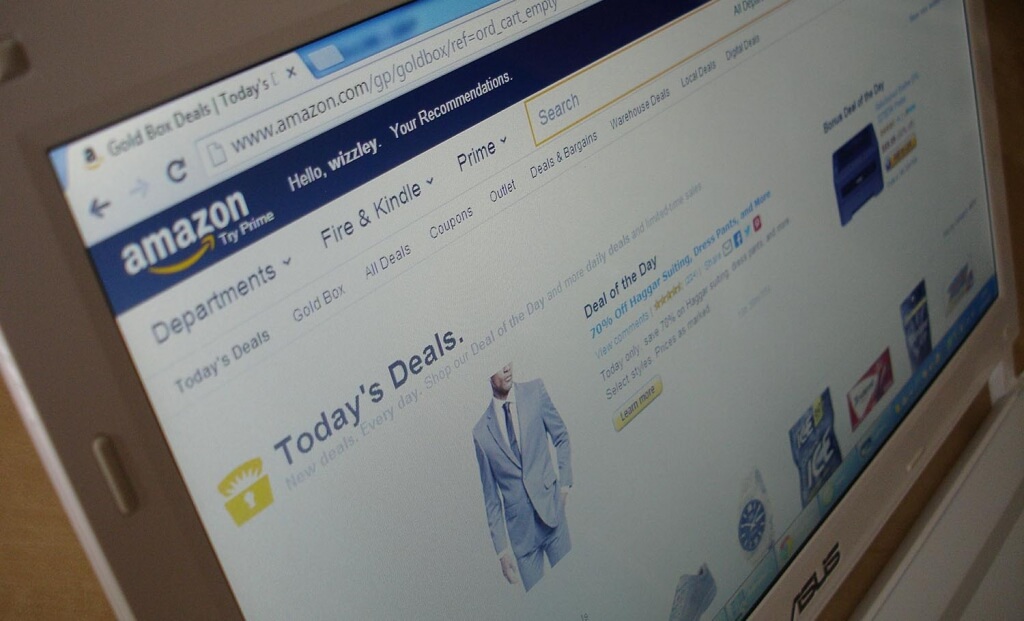 Use Your Inbox
Many retailers offer exclusive and "first to know" sales to their email subscribers, as well as special discounts for first-time customers and new subscribers, so sign up early with your favourite websites. And if you're the gambling sort, "cart abandonment" (leaving a website with items still in your shopping cart) can be a powerful way to score a bonus discount or unlock unadvertised sales – just be aware that there's a real risk of items selling out or becoming otherwise unavailable while you're waiting for that "please come back" offer to land in your inbox.
Want A Better Deal? Just Ask
Though they may not advertise it, many retailers will price match, give discounts or offer free shipping to those who ask for it. You'll have the best luck over live chat or phone (versus email), and it's simply a matter of being honest. Tell them you're shopping around and looking for the best deal. Ask if they have any additional discounts, coupon codes or sales available, or if they ever do free shipping. For price matching, have competitor's prices handy, and let them know you're ready to buy if they can match (or beat) your best find.
Read Reviews
If you can't see a product in person, take advantage of those who can. Customer reviews are one of the most powerful tools online buyers have when it comes to truly getting a feel for whether or not a product is worth buying. Wading through reviews can be time-consuming, however, so get a clearer picture faster by first ignoring all the overly positive and negative reviews, and then looking for commonalities in the mid-range ones. Anything you see mentioned a few times or more is likely to be credible information.
When A Bargain Is Not A Bargain
It's not a bargain if you don't get what you paid for, so shop at reputable websites that offer detailed product descriptions and a good number of customer reviews. Also, our expert Kerry Sherin says online shoppers should avoid shipping charges if at all possible, as they add up quickly and can completely negate a great sale price. "If you're shopping online and a store is charging you for shipping, you should either look for a store that offers free shipping or look for a coupon code that will save you the shipping cost."
Whether shopping online or browsing through small boutiques, how much do you really like to shop?