';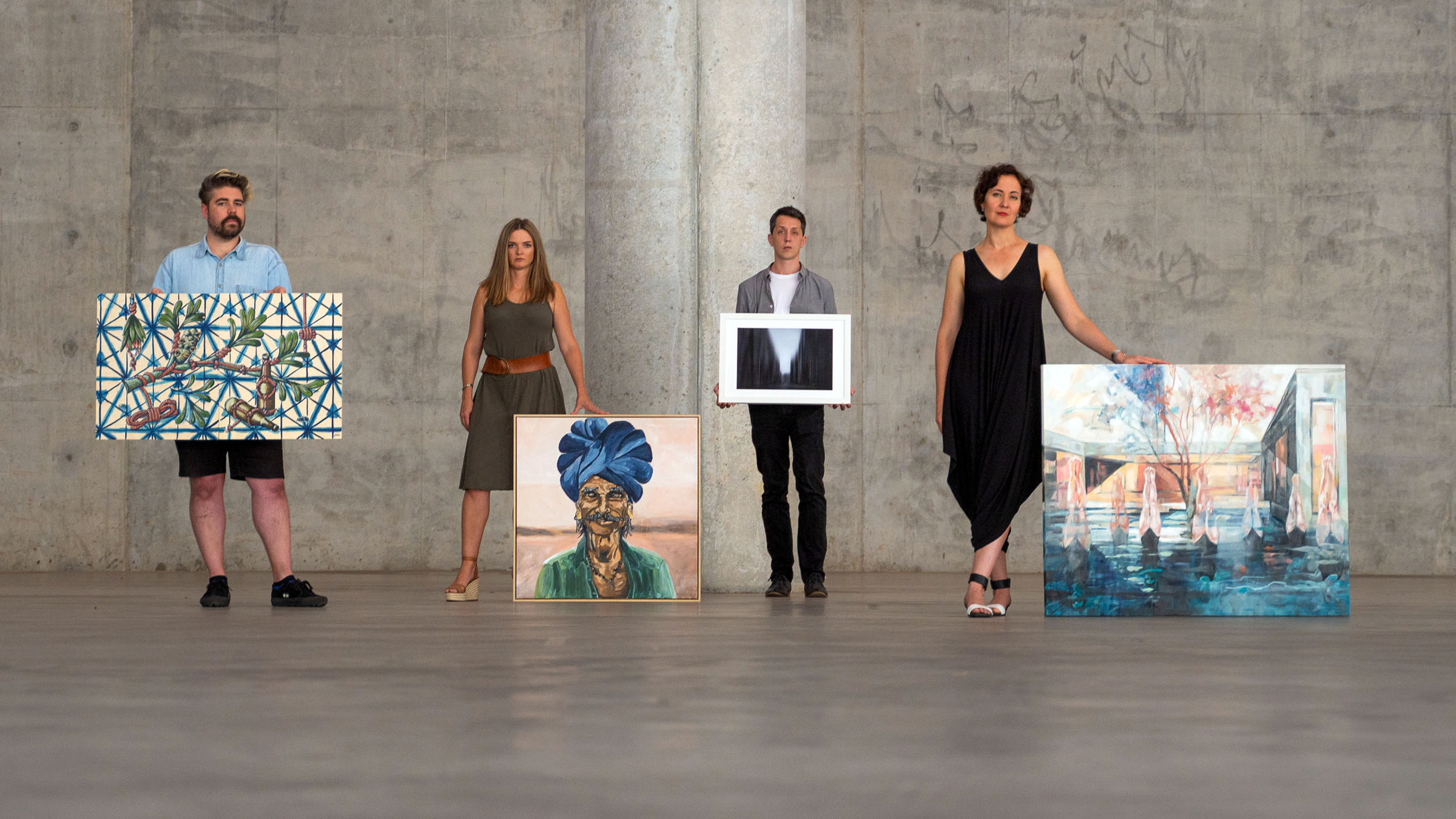 With galleries and museums closed, and in-person art events cancelled across the globe, culture-lovers have been seeking out art in the internet's wide-reaching corners. And this may very well be a good thing: the broader impact of the current situation has set the art world to work looking for new ways of connecting with buyers – especially younger audiences and those new to the art-buying experience. Transparency, affordability and increased support of local and global artists are all elements of these new platforms.
Going Virtual
For some fairs, selling online was their only hope in reaching out to collectors while restrictions are still in place. In early May, the Auckland Art Fair decided to go ahead with a 'virtual fair' connecting galleries and artists from New Zealand, Australia, China, and the UK with a global reach.
"When it became clear in mid-March that a live 2020 Auckland Art Fair was not a possibility," says fair director Stephanie Post, "we thought not only about the hit that the art fair had taken (we refunded all gallery fees, and are in the process of refunding all tickets), but also about the 150+ artists who had been making work for the fair for several months, and who would not be paid until their work sold." So, instead, Post recommends to "browse, look, enquire and consider. Get to know new galleries and new artists and, if you possibly can, support contemporary culture at a time when the artists and galleries really need it."
New Fairs For New Buyers
Of course, this approach isn't entirely new. The Other Art Fair has always mirrored this laid-back and accessible structure with an affordable and alternative model to the existing fair: working directly with artists rather than galleries. Founded in 2011 by Ryan Stanier, the British art lover discovered a London audience eager to connect with affordable yet collectable art, all while seeing emerging artists struggling to gain recognition. Today, The Other Art Fair brings together over 800 artists from around the world. From their events in Sydney to Dallas, Brooklyn and London, each week the city pages update with a constant refresh.
As with Frieze, moving online has been a goal of The Other Art Fair, and partnering with Saatchi in 2016 meant the platform was able to widen its reach and made transitioning to digital a breeze. "As soon as lockdown was announced, the team gathered round, had a traditional whiteboard session, and we quickly filled it with our ideas!" says Stanier. The online portal is split into categories revealing a selection for every price point. "We have four budget collections that are a great place to start," says Stanier.
Offering accessible art has also always been a goal of the aptly named Affordable Art Fair. While their global fairs have been put on hold, art is still available to buy on their website, which is easy to navigate with sections like Abstract, Sculpture and Photography, as well as Under £500 or £250 – meaning you'll be able to find your next favourite piece with ease. How To guides and interviews with artists help form a deeper connection with the artworks.
Alongside these innovative platforms, many fairs are offering new digital viewing experiences. "We recently launched our Inside the Studio feature," says Stanier. "[With features like] an Instagram live between our fair directors and a chosen artist, giving viewers an inside tour of their studio or isolation home – a Brooklyn artist presented her life from the middle of a forest!"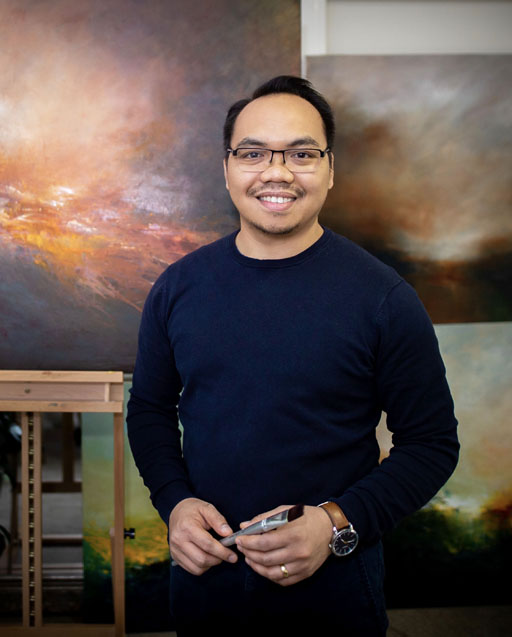 Having an artwork that inspires you or reminds you of something good and positive can bring joy and makes your investment worthwhile - artist Kris Ancog
Buy What You Love – And Support Emerging Artists
These types of programmes are perfect for beginner art collectors, as you can easily browse and connect with young and emerging artists. But the best advice from any art platform is to buy what you love and connect with. "Having an artwork that inspires you or reminds you of something good and positive can bring joy and makes your investment worthwhile," says The Other Art Fair artist Kris Ancog.
Sydney-based Ancog is a 'meditative dreamscapes' painter, who shares that over the last couple of months he's seen an increase in online sales and a connection to a global audience. The benefits of Saatchi Art's 7-day return guarantee and free shipping help massively.
"As an artist, I love how selling online gives me the flexibility of making my art available straight away whenever I finish a new piece, as well as the ability to connect to the international market," says Ancog. "It's only through the online galleries that I was able to sell my paintings to collectors in the US and Europe."
Whether you are just starting out establishing a small collection, or simply looking for a one-off art piece for the home that you'll enjoy for years to come, the movement of art fairs online is an ideal place to start. Take time to read through each artist's bio – your support will help them keep creating.
[Opener image: The Other Art Fair 2020 artists – John 'Pitok' Watts, Vynka Hallam, Federico Redowski and Anna-Carien Goosen, Teaser image: The Other Art Fair, Cloud Monster, Sculpture by Kartini Thomas]
#staysafe #stayathome #selfisolation #selfisolationactivities #quarantine #lockdown #homesanctuary